Overnight Open Thread (2-16-2016) - Tombstone Hand And a Graveyard Mind Edition
The idea of a bunch of PhDs in astronomy having to publicly confess their sinful [male] "privilege" at the opening session of a radio astronomy research conference is shockingly indicative of ideological totalitarianism.

-- Janice Fiamengo
Marcus is surely right that tables can turn. What she leaves out is the simple, glaring, fact that the tables are turning on Democrats who've been playing outrageous games with the appointment process for a quarter century. When Robert Bork was defenestrated by Joe Biden, despite Biden's having said he would have no choice but to vote for someone so well-qualified, he was setting the table for payback. When Harry Reid pulled the trigger on the nuclear option (on lower court appointments) he was warned that this would come back to haunt him. When Democrats disgustingly blocked Miguel Estrada from the bench solely because he was a Hispanic, they set the table to be turned. When Barack Obama voted to filibuster Alito, he set the table to be turned.

Cry me no tears now that Republicans are finally putting their shoulders to the table.

-- Jonah Goldberg
"We've got about 35 years worth of oil left in the whole world ."

-- Jimmy Carter in a 1976 presidential debate. 40 years later we're in the midst of a world-wide oil glut.
But police, like fire in the quote attributed to President Washington, are "dangerous servants and a fearful master. " I tread lightly around police, just as I do around high explosives or high-powered machinery. All are extremely useful. All require proper care, caution, respect, and effective safeguards.

-- Dean Weingarten
Tastier than the ubiquitous potato, more complex than the ignorant pumpkin, the parsnip may be the most unfairly reviled of all the roasting vegetables.

At least by a certain person in this house, who keeps referring to them as "turnips". She's walking on thin ice, let me tell you.

-- Tim Blair
It's not just Facebook we're talking about. They own WhatsApp and they own Instagram. And WhatsApp and Instagram are two of the companies that are winning the short messaging war - that are winning the war for Millennial attention and for Millennial users. ...But primarily, Twitter has lost that war. Snapchat, Instagram, WhatsApp - these are the networks that have billions of users. These are the networks that are getting young users, and Facebook owns two of those three.

The other thing to bear in mind is that Facebook so far has a really really bad track record when it comes to free speech. And not just a bad track record censoring different political opinions like Twitter does. Facebook's moves are even more sinister, in a way. Facebook has teamed up with governments to censor certain political opinions that the incumbent party doesn't like. In Germany, for instance, Facebook has teamed up with Angela Merkel to censor reasonable, respectable, mainstream concern about mass Muslim immigration-or just about mass immigration in general-and has started removing this stuff and classifying it as "hate speech." It is effectively slandering its own users saying that their perfectly reasonable points of view constitute "hate speech" and that they're not going to be allowed on Facebook, and Facebook has promised the German government that this stuff will be removed within 24 hours. That is outright Orwellian. That is outright terrifying.
As Glenn Reynolds notes Facebook doesn't even pretend to not be evil.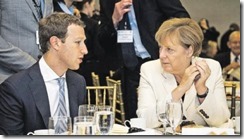 PowerLine: The Supreme Court Controversy In One Sentence
I am sure when Democrats tanked Robert Bork in 1987 someone among them-probably even Biden-must have known that what goes around comes around.

Republicans have been waiting 30 years for payback for the shameful rejection of Bork; that day has arrived. Time to pay up, Dems. That's the only sentence you really need to know. Everything else is mere rhetoric.
Prediction: Obama Will Nominate Loretta Lynch For Scalia's Spot
A black, woman partisan who has no love for the First or Second Amendments. So a perfect choice for Obama then.
BY THEIR TWEETS YE SHALL KNOW THEM: 12 Tweets of Liberal Journalists Celebrating Scalia's Death
Moroccan Cologne Sex Attack Suspect is Arrested After Bragging on TV About Robbing People
The Sexual Misery of the Arab World
Sex is everywhere.

Especially after death.

Orgasms are acceptable only after marriage - and subject to religious diktats that extinguish desire - or after death. Paradise and its virgins are a pet topic of preachers, who present these otherworldly delights as rewards to those who dwell in the lands of sexual misery. Dreaming about such prospects, suicide bombers surrender to a terrifying, surrealistic logic: The path to orgasm runs through death, not love.
US Marshals Arresting People For Not Paying Their Federal Student Loans
Michael Moore Going For a Smaller, More Selective Audience
Where to Invade - Moore's first film in six years - opened to an estimated $897,034 from 308 theaters for the three-day holiday weekend, according to final figures released on Monday. That puts the per-location average at $2,912, the worst of the filmmaker's documentary career .
You Know If You're A Reality TV Star, Maybe You Should Be A Bit More Scrupulous About Following the Law
Remembering 'Kolchak: The Night Stalker'
Only 20 episodes of the 1974 tv show were ever shown yet I have distinct memories of intensely watching them as a very young lad and could probably rattle off the plots for a good 8 to 9 of the episodes even today. And apparently I wasn't the only one affected by the short-lived series.
Only 20 episodes were ever aired, but the show's influence far surpassed its nasty, brutish, and short life on network TV: Among its writers were Robert Zemeckis and The Sopranos creator David Chase, both new to the craft, and generations of rabid fans went on to create their own tributes to Kolchak's grimy and spooky universe. The most enthusiastic among them was a former editor of Surfing Magazine named Chris Carter, who, after securing a TV show of his own, delivered a strong homage to Kolchak and called it The X-Files. On last week's episode-the show is currently on week four of a six-week miniseries revival-a character walked around dressed in a porkpie hat and a seersucker blazer, the iconic uniform of Kolchak's eponymous hero and one of many tributes Carter has paid to his inspiration over the years.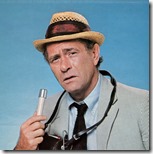 Question: What Language Did the Ewoks Really Speak?
Answer:  Kalmyk and Tibetan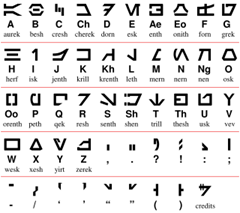 Dead or Alive: Zsa Zsa Gabor?
Dead or Alive: Phyllis Diller?
Replica of the Titanic To Set Sail in 2018
Maybe. Assuming Australian mining billionaire, Clive Palmer, has the money.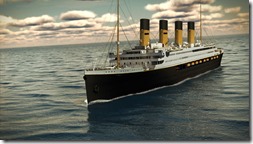 Foreseeable Outcomes: Men Play Bagpipes at McDonald's at 3:40 AM, Get into Fight
ABC. The Yahoo group is for closers only.
Teh Tweet!
Tonight's post brought to you by on the whole I'd still rather be Kanye: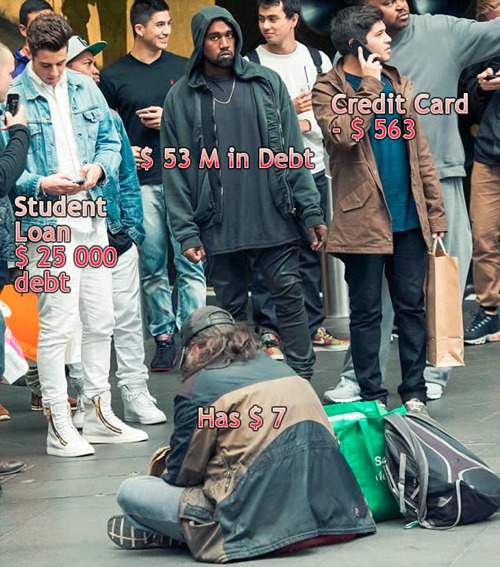 Notice: Posted by the plausibly deniable permission of AceCorp LLC. The ONT is not recommended for pregnant women, people with severe lactose intolerance or compromised immune systems, or weak-ass pussies.
Posted by: Maetenloch at
10:55 PM