Ace of Spades Pet Thread, March 18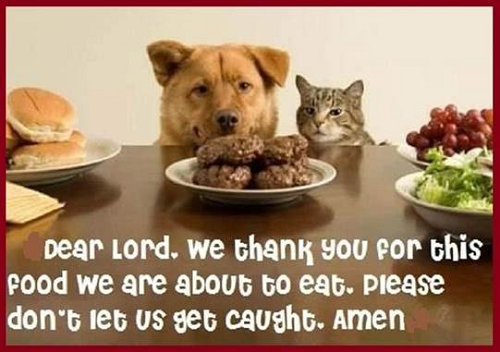 Courtesy Hrothgar
* * *
Good afternoon and welcome to the almost world famous Ace of Spades Pet Thread. Thanks for stopping by. Kick back and enjoy the world of animals. Would you like a treat? Let's relax a little with the animals and leave the world of politics and current events outside today.
* * *
I can relate to this lately: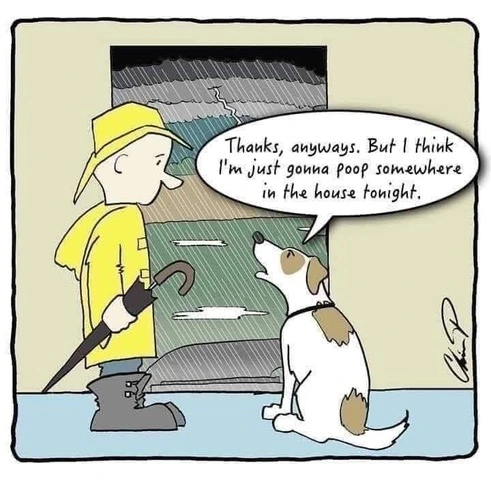 Courtesy Hrothgar
* * *
Holiday Weekend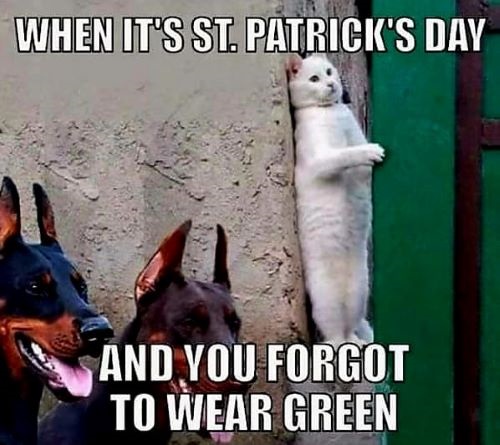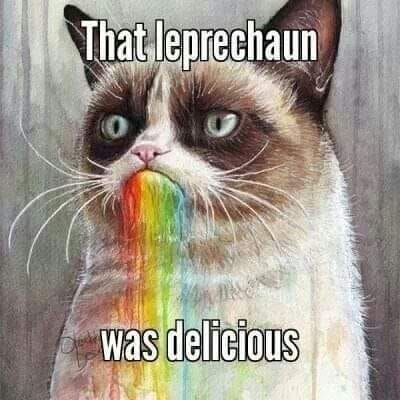 * * *
Suburb Dog
* * *
Country Dog
Meet The PetMorons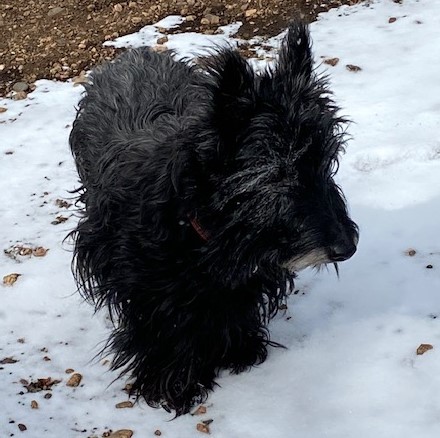 &&&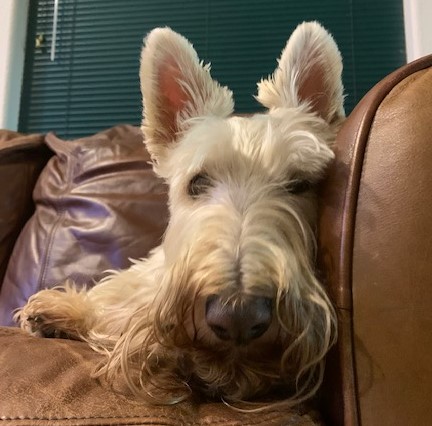 Here are our two rescue scotties. Maddie is the black one. She is 12 and we have had her for 7 years. Joe, the wheaten, is our newbie. We got him in September and he is 4. They are both quite the characters. I'm a lurker who occasionally posts as hh.
Quite the distinctive Scotties!
* * *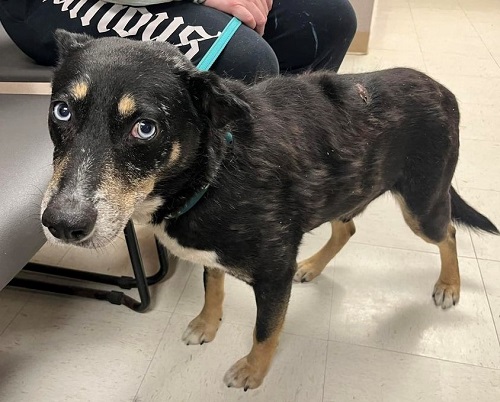 From
Jewells:
This is Mars. He was picked up as a stray and has been at the animal shelter since Dec 2022. He is heartworm positive so we are treating that. He's very mild mannered and gets along with the other dogs. He has had several seizures in the past but the shelter said they had been decreasing, hopefully they will stop. We don't know his age but best guess by the vet is 10. He also has a lump on his back that's not cancerous and that will be removed once he finishes the heartworm treatment.
Mars looks like he's not quite relaxed from his street experiences yet. Thanks for the great work you are doing, Jewells.
* * *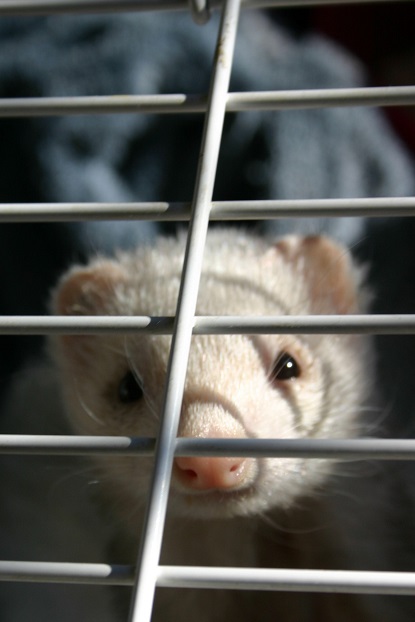 Here is a photo from several years ago of our pet ferret, Thisbe. She was small and sweet and gave kisses, not bites. She and our part lab Harley (who has appeared here in the past) loved playing together. We'd never have another ferret at this point, but she was lots of fun for a few years Thanks as always for the Pet Thread! - Kay
A fascinating pet. So glad she got along with your dog!
* * *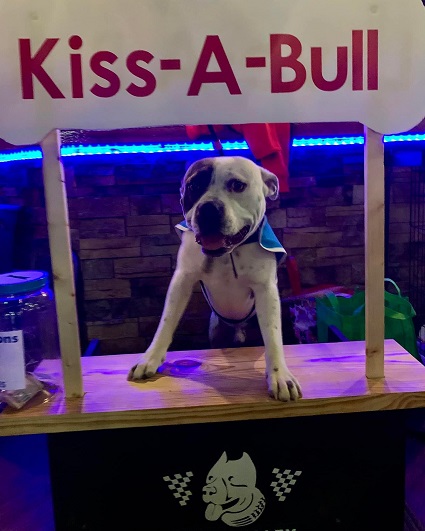 &&&
&&&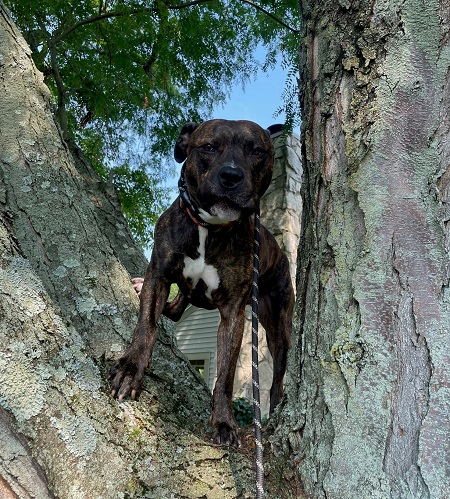 The happy little guy in the kissing booth is my foster dog "Yukon." Part Pit Bull Terrier, part American Bulldog, this adorable 2 year-old shithead loves everyone and everything, but most of all he loves playing with other dogs. And humping them. That too. The beautiful girl with the stuffed animal is my other foster, "Nadia." A one year-old Cane Corso, she's very broken down from being badly mistreated for the first year of her life by a shithead backyard breeder, who did a bang up job mangling her ears. She's seriously the sweetest little thing. A few months of training and socializing and she will make a great addition to a loving family. The last picture is of my former foster, "Bronson". He's been featured on the AoS Pet thread before, but I wanted to note that after almost two and a half years in the rescue, he finally found his furever home, with a family who adopted another of our rescue dogs last year. Appreciate the pet thread and all Ace and the Co-Bloggers do. Long time lurker "rabidsquirrel"
Another rescuer in The Horde! Great photos! So great that Bronson finally found his forever home!
* * *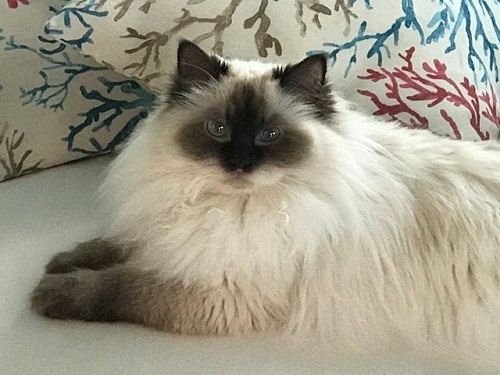 Hi KT! I love the pet thread and previously submitted a photo of my ragdoll Coco when she was younger. She's all grown up now and her face mask color has set. It's an Ace of Spades! Cheers from Moonbeam!
* * *
What a wonderful collection of pet stories and photos today. We have a few left for next week. Thank you each and everyone for sharing your pets with us.
If you would like to send pet and/or animal stories, links, etc. for the Ace of Spades Pet Thread, the address is: petmorons at protonmail dot com Remember to include the nic by which you wish to be known when you comment at AoSHQ, or let us know if you want to remain a lurker.
Until next Saturday, have a great week!
* * *
If you start feeling nostalgic, here a link to last week's Pet Thread, the
Ace of Spades Pet Thread, March 11.
I closed the comments on this post so you wouldn't get banned for commenting on a week-old post, but don't try it anyway.
Posted by: K.T. at
03:11 PM