Ace of Spades Pet Thread, March 4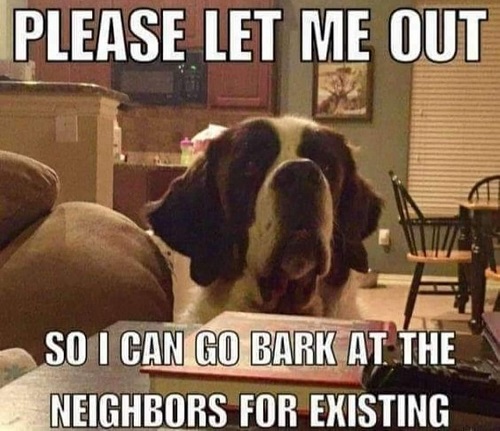 * * *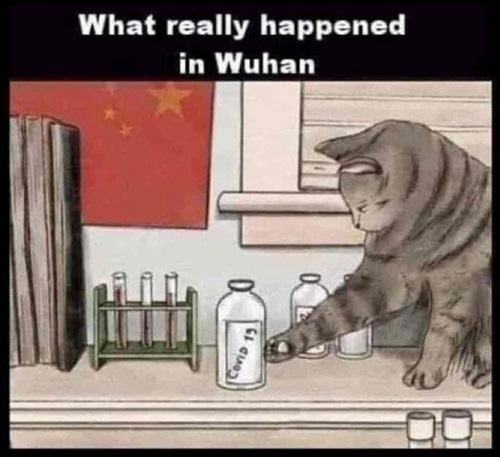 Courtesy Powerline and CBD
* * *
Good afternoon and welcome to the almost world famous Ace of Spades Pet Thread. Thanks for stopping by. Kick back and enjoy the world of animals. Would you like a treat? Let's relax a little with the animals and leave the world of politics and current events outside today.
* * *
Training Pets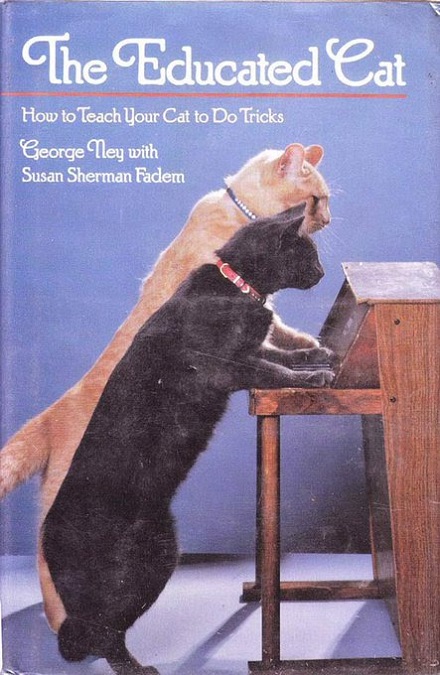 Saw this and it made me laugh. A cat is not a dog. Although I did have a friend who paper trained a chicken. Sharon (willow's apprentice)
Have you ever trained a cat to do tricks, or trained a chicken?
* * *
Birthday Dog?
* * *
Meet The PetMorons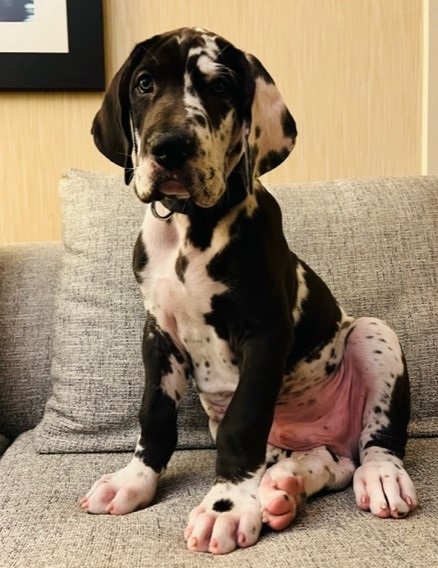 Herman the German This is Herman on his first evening away from his brothers and sisters. It also happens to be his first night in a hotel as we take him from Minnesota to his home in Tennessee. He was a bit nervous at first but he did great! Jeff
Awww, Herman has some outsized puppy paws!
* * *
From
Jewells: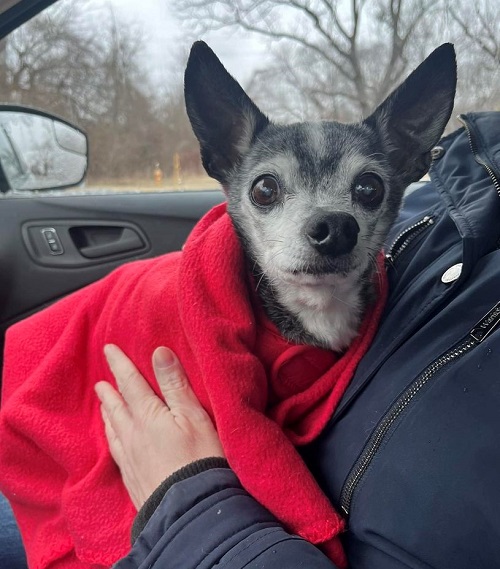 This is Elmer who was picked up as a stray. He's approximately 10 years old. He's another cuddle bug. We don't know his history but he seems in pretty good shape. We'll know more after a vet visit.
What a sweetie!
* * *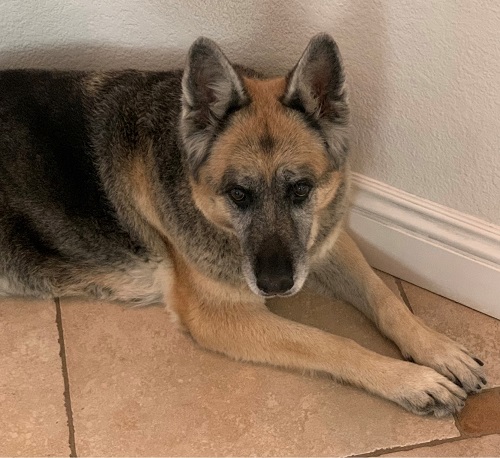 Heidi 4 All of our dogs have been female German shepherds named Heidi. This is number 4. She is our hero dog. A few years ago 3 men broke down our front door in broad daylight. From what our security cameras showed, when Heidi rushed to greet them they left in a hurry. Good dog. Yours,
M (lurker)
What a beauty! And a good dog!
* * *
Now, our own Swiss guide dog, Gioia, takes us on a little trip to Lenzerheide. She does well in snow.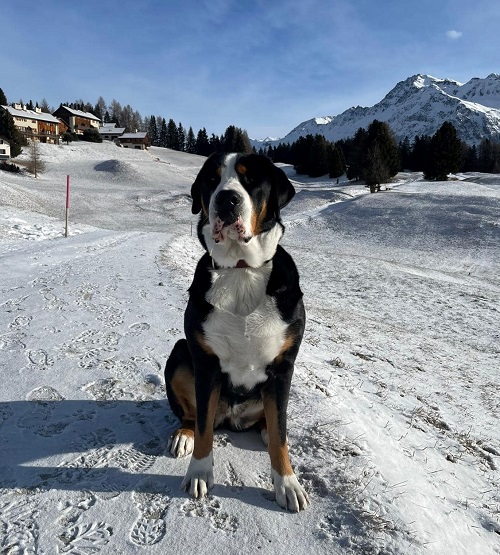 She is pampered at hotels.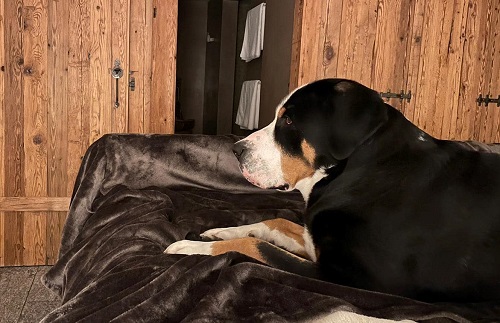 This is how human pet companions take the winter sun at resorts in Switzerland.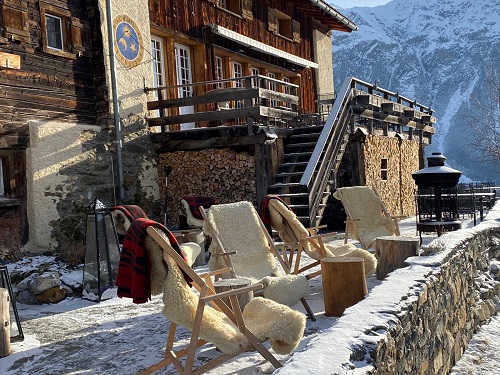 Ready to go with Gioia on her next trip?
* * *
Thanks for the wonderful pet stories and photos today. We have some philosophy for next week.
If you would like to send pet and/or animal stories, links, etc. for the Ace of Spades Pet Thread, the address is: petmorons at protonmail dot com Remember to include the nic by which you wish to be known when you comment at AoSHQ, or let us know if you want to remain a lurker.
Until next Saturday, have a great week!
* * *
If you start feeling nostalgic, here a link to last week's Pet Thread, the
Ace of Spades Pet Thread, February 25.
Some special PetMoron stories and photos there. I closed the comments on this post so you wouldn't get banned for commenting on a week-old post, but don't try it anyway.
Posted by: K.T. at
03:15 PM