Monday Overnight Open Thread (12/6/21)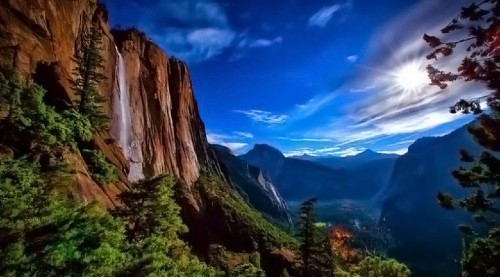 ***
The Quotes of The Day
Quote I "I felt a tension in Israel, from the Jewish community, the psychology of occupation impacted the Jews who live there who are free….there's a history of complex trauma that people are living with every day. Yad Vashem brought that home to me."
Rep. Jamaal Bowman (D-New York)
No word about weather control.
Quote II "I think the best way to do it is not a patchwork of state laws, but to codify Roe v. Wade, put it into law. And we even have some pro-choice Republicans that have signaled interest in doing that." Sen. Amy Klobuchar (D-MN)
Quote III 'I had the vision and I made it come true. I wanted to create something magnificent and eye-catching – which I have done,' Aidan Liban
Quote IV "I'm absolutely appalled that Davenport would go out of their way to provide a product which is specifically intended for the opposite sex. It's not wanted or needed, and it contradicts basic biology to think that they are." Davenport student Josh Buehler
***
Earlier in the day Ace wrote a thread about AOC and her delusional diarrhea of the mouth.
I guess this guy is just imagining the crime which is plaguing his business.
***
Looks like some people will need to #LearnToCode.
Less than a week after getting the top job at Twitter, new CEO Parag Agrawal announced on Friday a corporate restructuring that will see two top executives leave the company. Agrawal has shifted the company's hierachy around three people: Kayvon Beykpour, Bruce Falck and Nick Caldwell, according to a new SEC filing. Beykpour will be responsible for constructing the consumer-facing features, while Falck and Caldwell respectively manage the sales and engineering teams. The exits: Chief Design Officer Dantley Davis and Michael Montano, Twitter's engineering lead, who will remain as an advisor through March. Davis arrived at Twitter in 2019 amid a shift led by then CEO Jack Dorsey to spark greater—and faster—innovation at the company. Davis' brusque style though was reportedly at odds with the existing company culture, one that has appeared kinder and gentler than Twitter's Big Tech peers.
Wonder if Fredo is taking any online courses. I can hear Joana Goldberg going "Oh Fredo, you're so masculine."
***
C'mon man. Be honest. Just tell the ER staff you wanted to know what a bomb up your ass would feel like. Fell? Ya right.
A man was transported to the hospital after he allegedly slipped and fell onto a World Was II anti-tank shell. The shell was lodged into the man's, well, read on. Army bomb squad technicians were sent to a hospital after a man arrived with a WWII anti-tank shell lodged into his rectum. Medics called for specialist support after the man presented in the Accident and Emergency unit of Gloucestershire Royal Hospital in Gloucester when he could not remove the 57mm shell. The military collector claimed he armour-piercing munition was from his private arsenal. He told medics the 80-year-old explosive device became lodged after he tripped and fell awkwardly.
***
On December 3, 2019 Kamala "The Head Hunter" Harris dropped out of the Democratic Primary, she was heard to utter,
Boy, do I suck.
Anyone with an ounce of brains would have picked a different VP running mate.
But, the Democrats notorious for "checking the boxes" and racism chose The Headhunter. Now is the time to reflect.
A heartbeat from the presidency at a dangerous time, can Kamala Harris rise to the task?
VP struggles with staff drama and gaffes in new Biden administration role
When Kamala Harris made Joe Biden's shortlist for vice president last year, Willie Brown offered a surprising take. "If Joe Biden offers the vice presidential slot to Sen. Kamala Harris, my advice to her would be to politely decline," the ex-mayor wrote in the San Francisco Chronicle. If she did accept the job, he said, "the glory would be short-lived, and historically, the vice presidency has often ended up being a dead end." He urged Harris to hold out for a position with "legitimate power," like United States Attorney General. Of course, his counterintuitive suggestion was soon drowned out by fanfare for Biden's historic choice of VP Harris. At the time, Brown's opinion seemed like contrarian clickbait. Yet recent press coverage indicates he made a fair point. Highly detailed media reports depict a VP dreadfully unhappy in the role. Her misery has company: One outlier poll showed her with a shockingly low approval rating of 28%. The number led some media outlets to call her the most unpopular vice president in modern history – even worse than Dick Cheney, who bottomed out at 30%.
***
Among those fired were the diversity, equity and inclusion recruiting team.
If you're on this call, you are part of the unlucky group that is being laid off," Garg said on the call, a recording of which was viewed by CNN Business. "Your employment here is terminated effective immediately." Thus spoke Vishal Garg, CEO of Better.com during a Zoom call on Wednesday. Roughly 9% of the company's workforce was let go in fell swoop.
***
Sucks to be you, Bitch.
My Give-A-Shit Meter is so broken............
***
Good old Oregon, home of the Portland chaos and now
permanent face diapers while indoors.
Authorities are progressing in making compulsory face coverings an indefinite mandate and have taken "the first step in making the rule permanent," reports KATU. "The Oregon Health Authority (OHA) convened a Rules Advisory Committee (RAC) on Thursday. The RAC provided feedback on the indoor mask rule. The point of the committee is to suggest what should and shouldn't be included in the ruling and discuss the impact it will have on the public." "Community stakeholders, including those from the hospitality and faith sectors, joined in the meeting. People from the Seventh Day Adventists Church, the High Desert Museum, the Oregon Shakespeare Festival, and McMenamins were a part of the conversation.
***
"A challenging experience".
I would call it grounds for termination. Buh-bye.
Pastor who appeared in drag on HBO's 'We're Here' forced to leave his church
Pastor Craig Duke was relieved from his pastoral duties last week at Newburgh United Methodist Church near Evansville, Indiana, after receiving pushback from congregants over his appearance on the show.
***
What we need is SMOD.
Not a death capsule.
According to SwissInfo, inventor Dr. Philip Nitschke of Australia-based international nonprofit Exit International says that the Sarco "death capsule" is "activated from the inside by the person intending to die" and can be towed anywhere, such as "an idyllic outdoor setting or in the premises of an assisted suicide organisation, for example." He added that the device is designed with comfort in mind. "The capsule is sitting on a piece of equipment that will flood the interior with nitrogen, rapidly reducing the oxygen level to 1 per cent from 21 per cent in about 30 seconds," Nitschke told SwissInfo. "The person will feel a little disoriented and may feel slightly euphoric before they lose consciousness. Death takes place through hypoxia and hypocapnia, oxygen and carbon dioxide deprivation, respectively. There is no panic, no choking feeling."
***
Australia has camps.
Canada says, "Here, hold my Molson's.
New Brunswick begins allowing essentials like grocery stores to ban those without a vaccine passport The next step.
***
The ONT Musical Interlude
&&&
***
How would Inspector Clouseau say,
Genius Award Winner.
Two Los Angeles Police Department officers just caused an international incident by making a wrongful arrest—in France. It happened in Marseille, where LAPD Chief Michel Moore and Assistant Chief Robert Marino were walking the streets after dinner with their wives, along with two LAPD officers as security detail. On Nov. 17 around 11 p.m. local time, Moore, Marino, their wives, the security detail, and members of the French National police left a restaurant, according to police. A man walking down the street with a group bumped into Marino's wife, who then accused him of stealing her cellphone.
***
No word if his display also included the following, "Let's Go Brandon".
Tonight's Feel Good Story of The Day.
Stranger Keeps Iowa Man's Christmas Lights Tradition Going Every year, Dale Marks puts up a massive Christmas lights display at his home in Des Moines to raise money for the Food Bank of Iowa. It's part of a neighborhood tradition. This year Marks was too weak to put up his own lights. So, a stranger did it for him.

***
Tonight's ONT has been brought to you by Finishing Touches.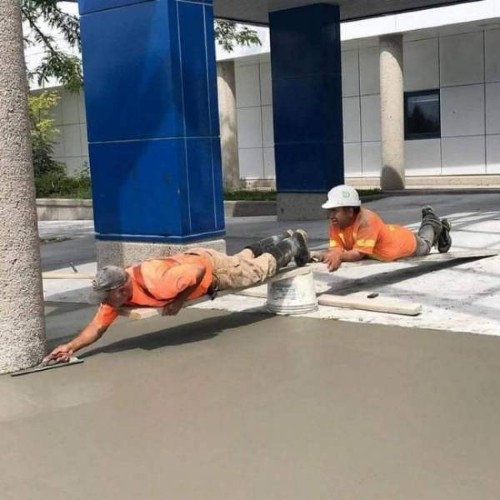 Notice: Posted with permission by the Ace Media Empire and AceCorp, LLC. ONT Tips, accordion sheet music and frozen beef pot pies to petmorons at gmail dot com. Complaints, pissing and moaning, definitely not here.
Posted by: Misanthropic Humanitarian at
09:45 PM
MuNuvians
MeeNuvians
Polls! Polls! Polls!
Frequently Asked Questions
The (Almost) Complete Paul Anka Integrity Kick
Top Top Tens
Greatest Hitjobs
News/Chat