Critical Social Justice and the Drama Triangle [KT]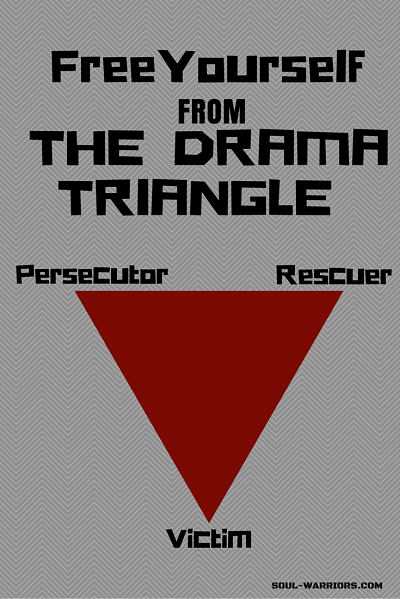 One of Peter Boghossian's colleagues published a hit piece on him (and another colleague) in Chronicle of Higher Education in which she denounced in particular his criticism of Critical Race Theory, one of the mainstays of Critical Social Justice. This is not at all surprising. Things are heating up on the CRT front. More on Boghossian's response a little later. I was intrigued by a comment back to him on Twitter by a guy named
Steve Cowan,
who may have discovered something interesting about these "Critical Theories". Presented with a few spaces and bolded words added:
My 2 cents is that CRT is a codification of the codependent triangle, where participants in adult interactions each assume 1 of 3 roles:
victim, persecutor, or rescuer, and switch around as necessary. It's a very dysfunctional way to live.
The "codependent triangle" is often associated with addiction, and is also called the "rescue triangle". But its original name is the
Drama Triangle,
from Transactional Analysis. Some "Games People Play" at the link. In addiction, the Drama Triangle tends to protect the addict from reality and to maintain the addiction. Perhaps in Critical Theory, the Drama Triangle tends to protect and maintain victimhood. As the folks who call the Drama Triangle the "Rescue Triangle" are fond of saying, you can tell if you are a rescuer in a Triangle or in Reality by whether the victims stay rescued. People like Robin DiAngelo tell us up front that we can never hope to resolve racism through their programs of anti-racism.
From Peter Kirsanow at The Federalist, Critical Race Theory is a way of life for those who hold to its tenets. On the definition from the American Bar Association (CRT started in law schools):
Because it's "evolving" and "malleable," you can never say "these are the rules" or "we have a just social system." You can never rest, because this practice and evolution entail constantly searching for new aspects of injustice.
I thought it would be fun to try a little thought experiment with the 'Critical Social Justice = Drama Triangle' idea. Most of us have seen the video below. This time, try following where the former Vice Blogger is in the
Rescuer-Victim-Persecutor
roles as he goes through his "therapy":
Transactional Analysis generally refers to interpersonal relationships. But what about when these interactions go beyond the personal?
Shirtless in Seattle:
It's worse, because it: 1) Promotes this worldview and way of behaving as virtuous rather than trying to cure it as dysfunctional. 2) Demands that every person be assigned a role based on enforced intersectional group identities. 3) Persecutes those who won't submit to it.
Also from this thread: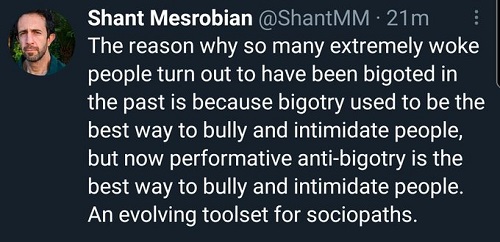 The Hit Piece on Boghossian and his colleague
Peter Boghossian
does not enter a Drama Triangle, by refusing to apologize and by re-asserting reality:
I was disappointed to read "When Academic Bullies Claim the Mantle of Free Speech" (The Chronicle Review, March 18 ) by Dr. Jennifer Ruth. . . Ruth, and others in the PSU faculty senate, administration, and the AAUP (which publishes the Journal of Academic Freedom, which Ruth used to edit), have characterized criticism of their scholarship, and criticism of Critical Race Theory in particular, as harassment. Moreover, they have erroneously equated ideological critique with limitations on their academic freedom. By claiming that criticism of published ideas and pedagogical models is harassment, and by creating institutional mechanisms that erect barriers to wholly appropriate critique, entire lines of scholarship become exempt from scrutiny.
It is worth noting that criticism is framed as harassment only by academicians working in certain domains of thought that are in Critical Theory's orbit. Civil engineers are not claiming that criticism of truss bridge design is harassment. . . Claiming criticism is harassment occurs when a discipline's North Star is not Truth, but ideology. The internal rationale for calling criticism "harassment" is as simple as it is absurd: because these Critical Theories are believed to proceed from one's "social position" as an occupant of some "identity category," the person and her ideas are treated as though they overlap. They do not.
(Emphasis mine.) I am confident that the Party of Science can explain how Critical Theories are actually not theories, but people, so criticizing them is off-limits. The Party will have to do it, because the principals refuse to engage in debate.
There's a dual irony in Ruth's accusations. First, if there's an institutionalized rule that criticism of academic work is harassment, how would Critical Theory, which is entirely predicated on criticizing existing systems, have emerged? It would not have. The ability to criticize has enabled the existence of disciplines in which my colleagues work, and from which they have framed criticism as harassment. Second, Ruth is doing to Gilley and me exactly what she claims we are doing to our colleagues -- criticizing us. The only difference is, she takes aim at us, while we take aim at ideas.
Of course, logic is oppressive in the world of Critical Theory, so . . . Boghossian's colleague,
Bruce Gilley,
wrote his own response. It is defiant. Points out mischaracterizations in the original complaint. This is
not his first round against cancel culture:
In 2017, he wrote an article titled "The Case for Colonialism," which argued that Western colonialism was "both objectively beneficial and subjectively legitimate in most of the places where it was found." Soon after the article appeared on the website for Third World Quarterly, the journal where it had been accepted for publication, two petitions were launched demanding its retraction. One of these, which got more than 7,000 signatures, claimed that sentiments expressed in the article "reek of colonial disdain for Indigenous peoples and ignore ongoing colonialism in white settler nations." (The other petition, incidentally, got more than 11,000 signatures.) By the time the dust settled, Third World Quarterly's editor had received "serious and credible threats of personal violence," 15 members of the editorial board had resigned, and Gilley's article had been retracted. For Gilley, however, things were just getting started. . .
Which brings me to the embattled professor's latest controversy. Gilley has spent five years researching the life of Sir Alan Cuthbert Maxwell Burns, a British colonial administrator who served as Governor of the Gold Coast (now Ghana) from 1941 to 1947. His research culminated in a book titled The Last Imperialist: Sir Alan Burns' Epic Defense of the British Empire, which was due to be published by Lexington Books (an imprint of Rowman & Littlefield). The book was to be the first in a new series on 'Problems of Anti-Colonialism.' However, on September 26th--just two weeks before the book was meant to ship--a petition was launched calling for its termination.
You can read about the other controversies at the link. Bruce Gilley looks kinda like an academic cowboy.
More on Critical Social Justice in Universities
Should you send you kid to college?
A long 2019 video featuring Peter Boghossian, James Lindsay and Helen Pluckrose speaking at the Aspen Jewish Community Center concerning
How "Idea Laundering" is Crippling American Universities.
In 2017 and 2018, as a part of a whistleblowing effort, James Lindsay, Peter Boghossian, and Helen Pluckrose wrote ideologically-driven, morally horrific papers and submitted them to leading peer-reviewed academic journals. Seven of these were published, and seven more were under review before their project was uncovered and subsequently revealed by the Wall Street Journal. The trio's intention was to expose a kind of academic corruption (idea laundering) that puts radical social and political agendas ahead of scholarship and a dispassionate search for truth. Aspen attendees had the opportunity to hear from all three whistleblowers who discussed what, in their opinion, is going on behind the scenes in universities today, and how activist "scholarship" is making its way into many aspects of our increasingly fraught civic culture. They explained what they dubbed "grievance studies," described how certain university departments are indoctrinating college students into a perpetual "grievance" mindset, and illustrated how "applied postmodernism" seeks to "remake society."
A few notes:
They discuss how these policies are intended to protect people from ideas. A long Q and A session. All three of these people are liberal atheists, but many in the religious right have reached out to them for help in protecting religious institutions from the "woke". Remember that schools of education are rife with these ideologies.
More recently:
Via J.J. Sefton, yesterday's
Blacklisted American Professor.
This time for having an opinion about payment of reparations. A little good news:
Black intellectuals
have sent a letter to Smith College demanding an apology for workers smeared as racist. Another professor
refuses to resign.
University officials can be
held personally liable
for discrimination against a Christian group.
Simple Observations about Critical Race Theory
Last week, in the comments,
an I for an I wrote:
The argument against CRT is simple: You can't beat racism with more racism. You will simply be replacing one form of racism with another. This is an argument everyone can get behind. Many know the maxim, an eye for an eye leaves the whole world blind. Just like trying to use racism to combat racism leads to everyone being racist. The left is great at coming up with pithy bumper-sticker slogans that everyone can quickly grasp. It's time the right start learning to play the game. You don't lift someone up by putting others down. CRT is just a new version of racism, no need to get into the weeds.
Okay. I could go for some bumper stickers. Got any other ideas? While you're thinking, some memes: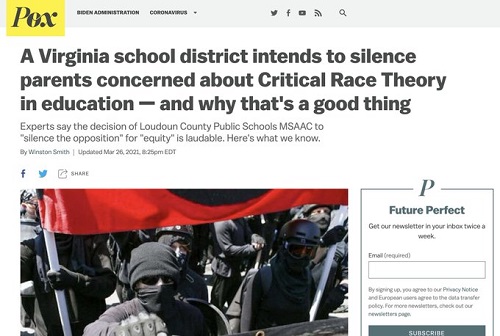 San Francisco School Board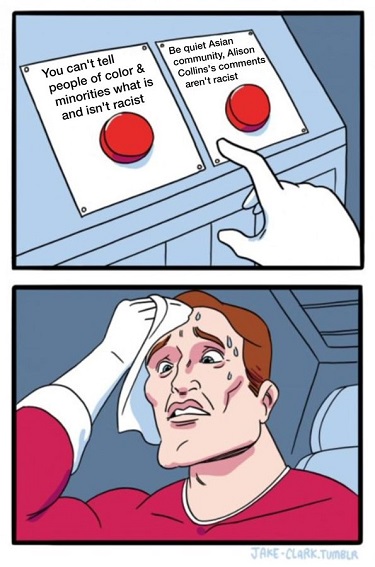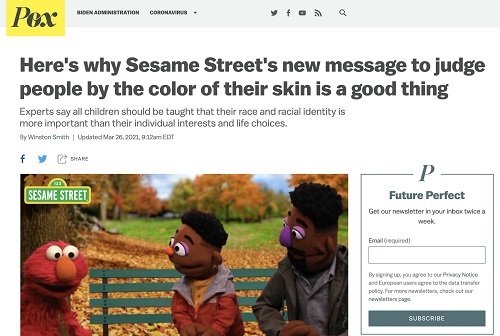 Music
Southern white woman doesn't stay in her own lane. h/t Maggie's Farm
Hope you have a good weekend. This is the Thread before the Gardening Thread.
Serving your mid-day open thread needs