The Morning Rant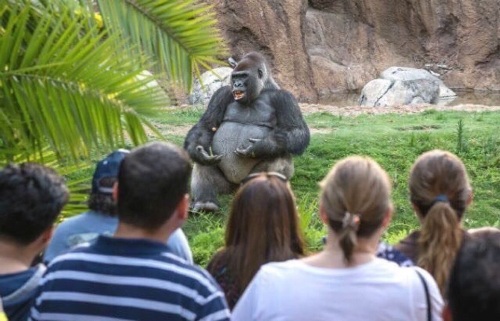 "Yesterday, ace mentioned that CNN's resident lush Don Lemon suggested that maybe the network should delay broadcasting Trump's 'wall' speech. He didn't precisely say why, but clearly he was unhappy with the president's unfiltered access to the people he represents. Now, I'm old enough to remember when Vice President Spiro Agnew protested against this sort of biased coverage. Only he was complaining about what is now standard media practice immediately trotting out a herd of 'analysts' to explain to their audience the meaning of what they just heard. His point was that the networks really ought to give Americans a chance to listen to, think about, and come to their own conclusions about a Nixon policy speech before offering their own opinions. Oh, and from the unrelievedly negative tone of their comments, it is obvious that their minds were already made up in advance, anyway. So why do we need a flock of parrots whose job it apparently is to automatically and reflexively gainsay anything the president says? But back in those good old says, the problem was the after-the-fact analysis. Lemon is kicking it up a notch by suggesting they do it beforehand, and, by the way, the term for this is 'prior restraint' which is pretty much the very definition of censorship. What Lemon-head is suggesting is that the president not be allowed to speak to the American people without first the approval of the media. Because Trump's speech is going to be 'propaganda'. As defined by the habitual drunk Don Lemon. If only Agnew were still alive. The man may have had his faults, but he did know how to punch back and you can bet he would've been able to come up with a much stronger phrase than 'nattering nabobs' to describe the would-be censors of CNN."
(by the way,
Agnew's speech
is worth reading in its entirety.)
Don Lemon Getting Plastered Live On New Year's Eve Is A CNN Tradition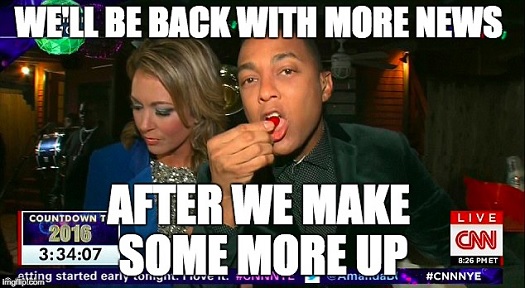 Why It Will Be Difficult For Our Grandchildren To Understand 'The Crazy Years':

Everything That's Wrong With The Roman Catholic Church In One Picture: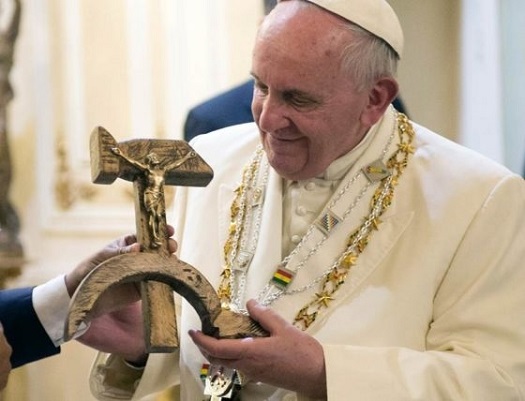 "It's OK When We Do It", Part CXLV: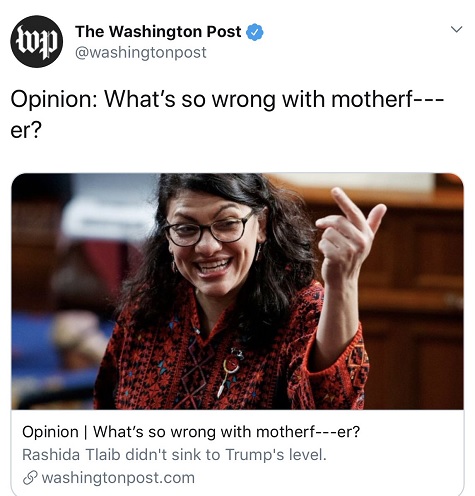 All the Democrats Be Like:
Innocence: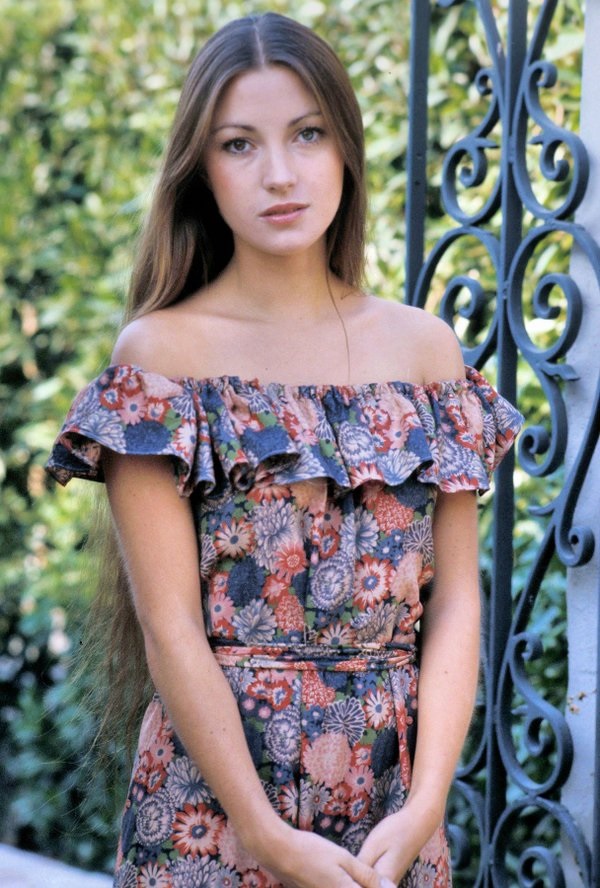 And For the 'Ettes: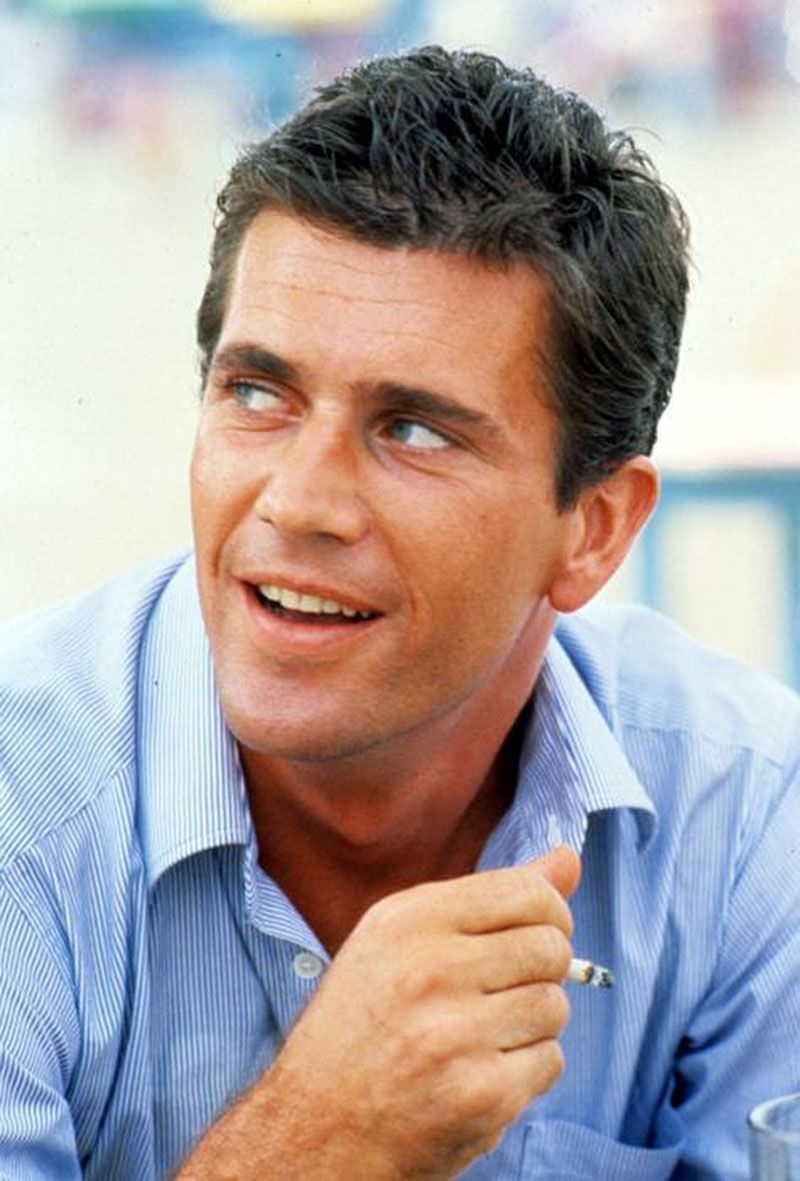 (click for a bigger Mel)
AoSHQ Weekly Prayer List
For submission guidelines and other relevant info, please contact FenelonSpoke, who is managing the prayer list. You can contact her at fenelon direction 18 circle 'a' gmail dot com (All one word, no spaces) If you see a prayer request posted in a thread comment, feel free to copy and paste it and e-mail it to her.

Update: Tbodie came through their surgery to deal with atrial fibrillation Thanks for prayers) but they won't know if it's successful for about eight weeks, Tbodie thanks people for their prayers and asks for continued prayer that their condition be taken care of
Prayers for comfort after death: Prayers for comfort and strength for Jane Doh's family following the murder of her husband's cousin on Christmas Day. May the perpetrator(s ) be brought to justice Prayers for retired Buckeye Cop and his family. His father, a Navy Veteran died on Christmas Eve. Prayers for Alberta Oil Peon's and his family. His cousin's wife died the week before Christmas Prayers for Jewells and her family. Her dear mother died last week. Prayers for PatrickinOhio and family after death of his sister in law from cancer.
Continuing requests: -Prayers for RickL tumor has grown and has second one in lung. Prayers for complete healing. -Cheribebe asks for "extra prayer boost from horde." Insurance dragging heels about new chemo treatment and bills are rolling in and finances are snug. Prayers for healing and that situations and insurance may be worked for her benefit. -Calm Mentor is going through a very difficult time right now. He is at his last bit of money. Support is appreciated through his new GoFundMe page: https://www.gofundme.com/help-with-time-to-find-employment. Please pray that he gets a job. Prayers for Slapweasel, Parents have moved in with him. Dad has dementia. Mom had stroke. Mom's dog died, Slap lost money on business he can no longer run and he needs a donor for a liver transplant. -Poster "tehDave" is having a really hard time now. Disabled, lost job because of mental health concerns. Needs healing so he can get a job. 12/2-NorthernLurker- 11 months since dear wife Faye died. Worst year of life, Prayers for continued healing. Also needs job or business, sense of direction and vision and ambition in terms of future occupation. 12/9 SunnyDee asks for prayers That husband be able to sleep, Giving up alcohol has affected sleep and prayer that he make a decision to not drink after the new year as well and get into a 12 step program 12/2-Grammie Winger has facial nerve damage from lupus flare up. Can't move face or see out of right eye. Wearing eye patch as eye won't close. Needs prayers for complete healing. 12/5-MikeTheMoose was laid off from his company of 10 years. Is a control engineer. Needs job. 12/12-JTB's cousin has a malignant tumor on pancreas. Needs healing 12/13-BuckIV need prayer for family of his sister whose husband just died after 5 week battle with cancer. Buck's sister also has breast cancer which has metastasized to bones. Also, Buck himself asked for prayers that bladder cancer not progress to worse type. 12/24-Renningantx asked for prayers for his uncle Jimmy who had been cancer free for 12 years but aggressive cancer has returned and he has a doctors apt this week. Prayers for complete healing. 12/24 Pale Riders brother was in hospital with intestinal blockage but Fen hasn't heard any updates 12/30-LadyL asked for prayers for healing for a dear friend, Jean, who has had a recurrence of Mantle Cell Lymphoma, which is an aggressive cancer and hard to treat 12/30-JQ's father has advanced prostrate cancer and has been having a lot of pain, JQ works full time and so needs to find a place where dad can be cared for. 12/30-Bebe'sBoobsDestroy- asked for prayer for "D" a friend of her brother, D, needs to see things clearly and get out of a destructive relationship. 12/30-HalfaMind is having surgery this Friday - fourth neurosurgery . If all goes well plan is week in hospital and then gradually recover at home, Prayers for God to guide surgeon's hands and support in recovery. 12/30-MyShariaMoor asked for prayers for his GF Robin who is an occasional lurker. Robin has an hard life and an abusive husband but come through it all. She became a deck hand on a water taxi and did such a good job they want to promote her, but course work and licensing to become a captain costs money she doesn't have at the moment. MyShariaMoor is doing a GoFundMe for her, Details at:
https://tinyurl.com.y8zg39te 1/1-Cfo mom asked for prayers for complete healing for "Jim-her daughter-in-laws father and grandson's Papa. Jim had hip replacement (Thanks for prayers, everyone), but recently femur fractured horribly and he had a 10 hour surgery with pins and cables. Jim's father died from complications from surgery replacement surgery so everyone is concerned. 1/1-Captain Josepha Sabin asked for prayers for their non biological daughter. She is just ten years old and is going to have surgery soon for a brain tumor. Prayers for complete healing and skill for surgeon. 1/3-MWR and her husband are starting second I FF cycle as they try to conceive a child. Would like prayers for patience, trust and hope and for doctors and team as they graciously give of their time and expertise. 1/9-Antisocialist's dear friend is having kidney transplant surgery today. They would like prayers for a successful surgery and recovery. 1/9- Red asked for prayers for his friend Rita V. whose father died in Fall and has a son who has entered inpatient drug rehab the day after Christmas . Prayers for recovery for son and strength for mom.

Please remember the Prayer of St. Francis:
http://www.prayerguide.org.uk/stfrancis.htm
*Due to space constraints prayer requests will be removed after 5 weeks, unless updated. Please let me know. Please copy list and pray for earlier requests. Contact Fenelon at Fenelondirection18 at gmail dot com.
Posted by: OregonMuse at
11:15 AM