Ace of Spades Pet Thread, March 11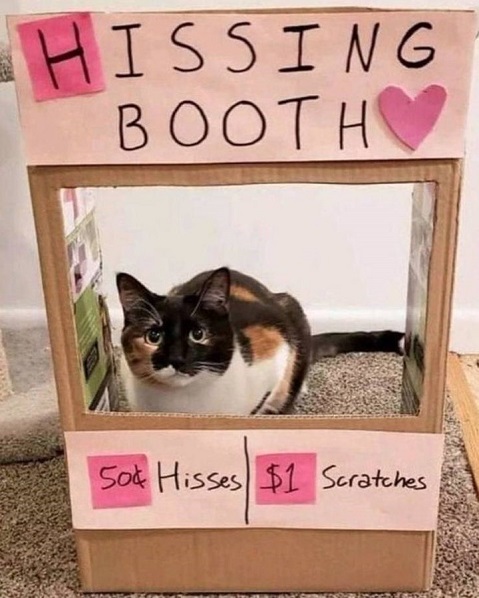 Stolen from someone you may know.
* * *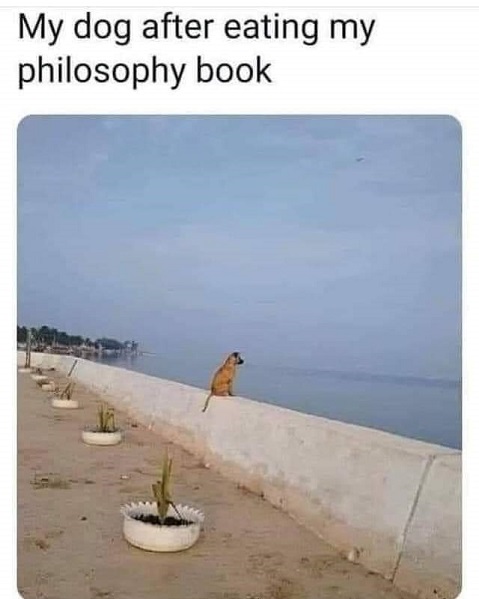 * * *
Good afternoon and welcome to the almost world famous Ace of Spades Pet Thread. Thanks for stopping by. Kick back and enjoy the world of animals. Would you like a treat? Let's relax a little with the animals and leave the world of politics and current events outside today.
* * *
Note the dog in the photo above. Below,
Hrothgar
is getting philosophical with us:
Stumbled across this yesterday and have seen it before, but as always it grabs me (in a good way So I went looking on the good part of the internet and found this:

What if, in the dog world, humans are elves that routinely live to be 500+ years old? They live so long . . . but the good ones still bond with us for our entire lives. These immortals are so kind we must be good friends to them. Many dogs never get to see their owners grow old and weak: Now I am old. The fur around my muzzle is grey and my joints ache when we walk together. Yet she remains unchanged, her hair still glossy, her skin still fresh, her step still sprightly. Time doesn't touch her and yet I love her still. But some do: . . .

Then I scrolled down to the video at post #4 at woodbarter and Yowza!
A lot of great content to think about in these links, Hrothgar. Thanks. Somebody needs to do one of those videos about Chihuahuas.
* * *
Meet The PetMorons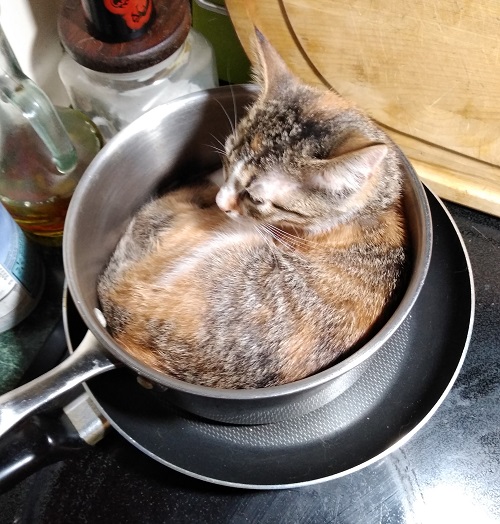 LOOOVE the Pet Thread, KT! My young daughter does too; each and every Saturday, I scan for things to text her the link to, or watch with her when she's here with me for the weekend. This is a pic of Precious, now almost four years old, back when she was a lot smaller than she is now. She used to love curling up for a nap in my small Revereware saucepan. She's too big for that sort of thing now, but if I have the pan out on the stovetop I do still catch her eyeballing it now and then. She's a funny little thing for sure. Use it if you like, or don't, my feelings won't be hurt either way. Thanks for all you do over at the ol' HQ...cheers! Mike
Precious in a Pan is disconcerting at first. But kittens LOVE to curl up in containers of all sorts, don't they?
* * *
Light mailbox this week, so I guess we get to visit a new little farm in the family. Here's baby pig Jolene: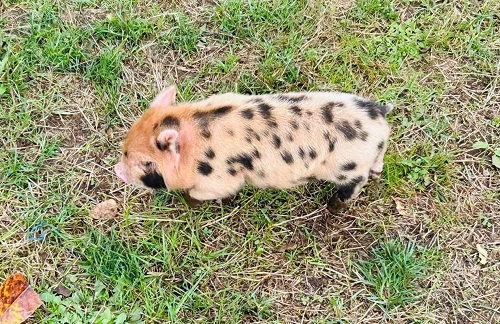 And a happy young farm dog in the snow
Goats: Brother, sister and mother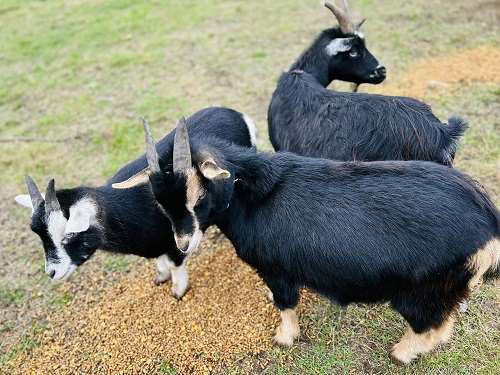 Black turkey or white turkey?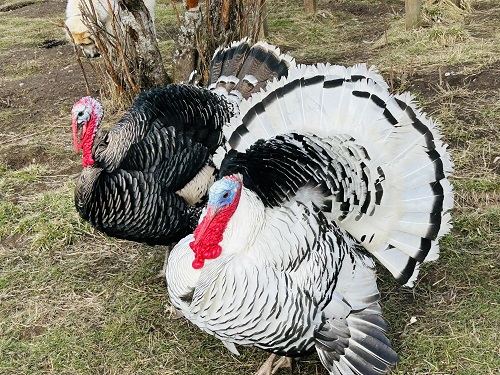 Chickens carving pumpkins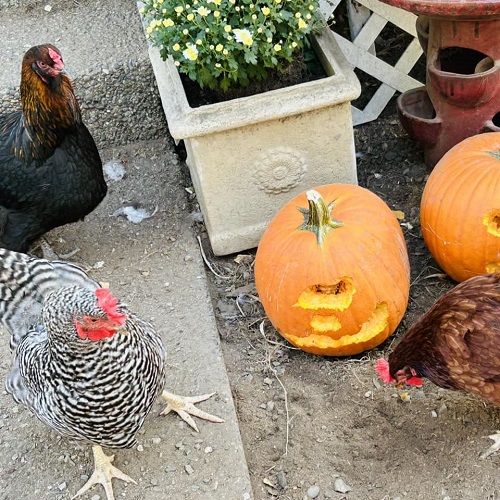 I hope I have the right source for the chicken photos. Our pet thread is a little different today, don't you think?
If you would like to send pet and/or animal stories, links, etc. for the Ace of Spades Pet Thread, the address is: petmorons at protonmail dot com Remember to include the nic by which you wish to be known when you comment at AoSHQ, or let us know if you want to remain a lurker.
Until next Saturday, have a great week!
* * *
If you start feeling nostalgic, here a link to last week's Pet Thread, the
Ace of Spades Pet Thread, March 4
Some special PetMoron stories and photos there. I closed the comments on this post so you wouldn't get banned for commenting on a week-old post, but don't try it anyway.
Posted by: K.T. at
03:11 PM