Ace of Spades Pet Thread, January 14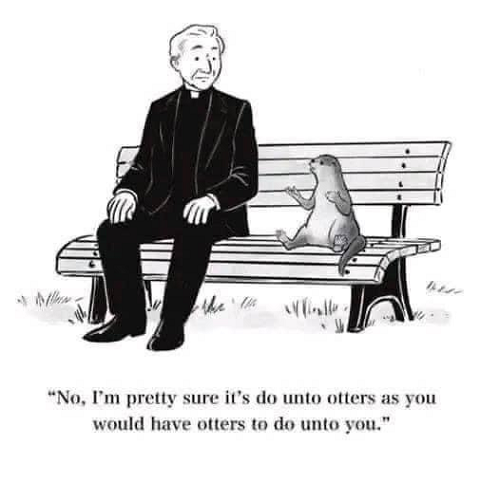 Courtesy nurse ratched
* * *
World's smallest football fan
This guy is a local acquaintance of mine here in East Tennessee. He would come in the bar a drink sodas because he didn't consume alcohol for religious reasons. I, in turn, would go eat at his food truck well...religiously, so to speak. He has a unique little friend! Cheers, Bitter Clinger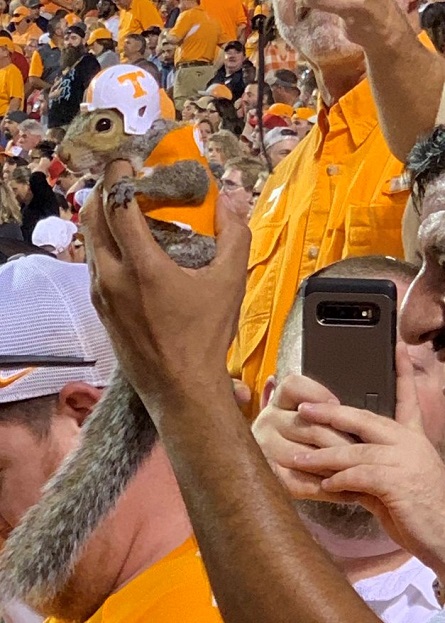 * * *
Good afternoon and welcome to the almost world famous Ace of Spades Pet Thread. Thanks for stopping by. Kick back and enjoy the world of animals. Would you like a treat? Let's enjoy the animals and leave the world of politics outside today.
* * *
Meet The PetMorons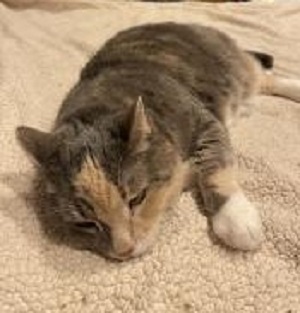 &&&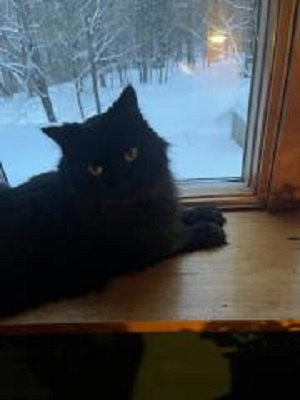 Misty AKA Squeaks: Misty moved in with us from NC when my Mother moved in with us after her second husband died. Misty was born in 2011. When my Mom decided it was time for her to join her husband, she asked me to take care of Misty, a task I accepted readily. She was a great cat, you could pet her for hours ans she would not object. I expected her to be with us much longer than the eleven years granted to her. May 2011- December 27 2022. Rest in Peace, dear. Now Stitch- the black one, is our last remaining cat, after three generations(12 cats in all). He is 16, but misses his littermates terribly..we got him and three other kittens in 2007. Diger

Thanks for sending in the stories and photos of your lovely cats.
* * *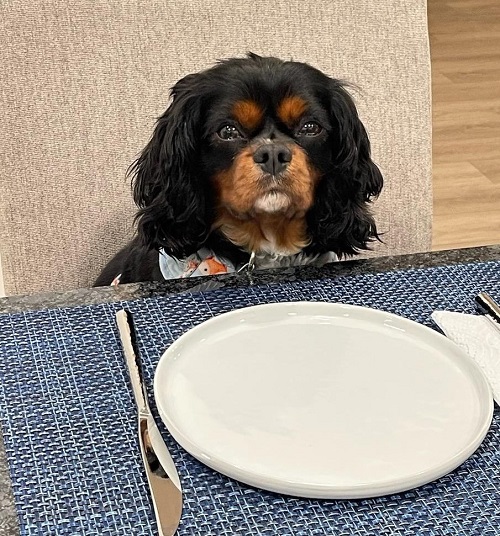 This is Oliver, a Cavalier King Charles Spaniel, although he seems to think that he is a person. Our oldest brat is in the process of stealing Oliver from his owner (his SiL), which seems to be a multi-year process. I am no fan of small dogs, but Oliver is a real pleasure. Cheers,
CBD
What a distinguished dog!
* * *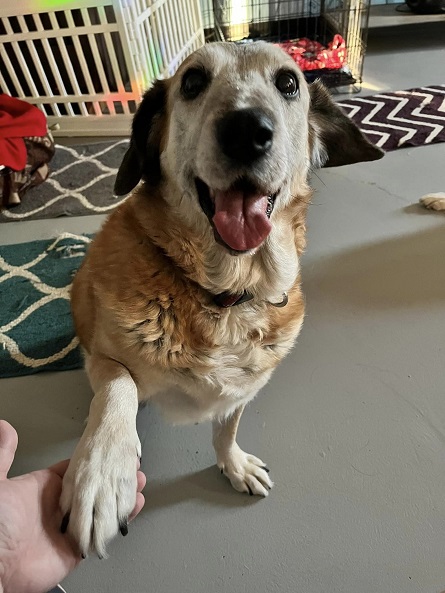 This is Maggie a Golden Retriever mix. Approximate age is 13. She was a stray and Shep's took her in right before Christmas. She is currently on heartworm medication so she doesn't always feel so good but she is one of the sweetest dogs we have had there. She is very friendly and loves to be petted. If you don't give her enough attention she'll lay her paw on your arm and let you know! Jewells
What a sweetie, Jewells!
* * *
Hey, K.T. I wanted to send you this video for next week's pet thread. My daughter made it long ago for her beloved cat, Jessy. Jessy was born the same year as my daughter, and they grew up together and loved each other very much. When Jessy finally died, my daughter was, of course, devastated. In her grief, she made this video, where she imagined her close friend's dreams and thoughts in his life and before he died. It's both sad and cute, but it's the ultimately the tale of one young person's love for their pet. I thought the Horde might see something of themselves in it. Best - Boswell
Thanks so much for this great video. And Thanks to CBD for formatting it.
* * *
Thanks for the great assortment of pet stories and photos today. We have a slightly grumpy little dog at our house after surgery and a shave yesterday. Plus heavy rain off and on in the forecast. I think the animals will be OK though.
* * *
What a wonderful collection of pet stories today. Thank you each and everyone for sharing your pets with us.
If you would like to send pet and/or animal stories, links, etc. for the Ace of Spades Pet Thread, the address is: petmorons at protonmail dot com Remember to include the nic by which you wish to be known when you comment at AoSHQ, or let us know if you want to remain a lurker.
Until next Saturday, have a great week!
* * *
If you start feeling nostalgic, here a link to last week's Pet Thread, the
Ace of Spades Pet Thread, January 7
Some special PetMoron stories and photos there. I closed the comments on this post so you wouldn't get banned for commenting on a week-old post, but don't try it anyway.
Posted by: K.T. at
03:30 PM