Ace of Spades Pet Thread, January 7
Did you notice some signs of aging in your pet over the last year? Hrothgar reminds us that there may be help: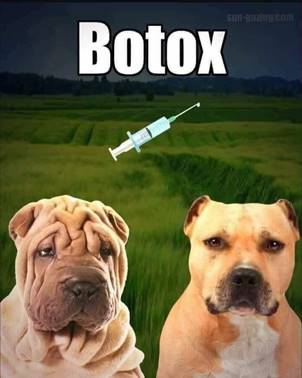 * * *
Sometimes pets are wise.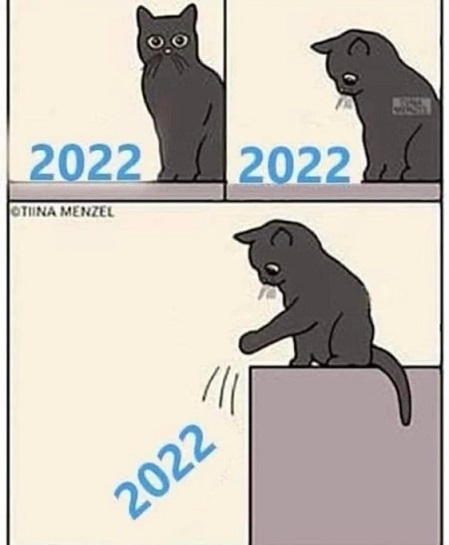 Courtesy cat food breath
* * *
Good afternoon and welcome to the almost world famous Ace of Spades Pet Thread. Thanks for stopping by. Kick back and enjoy the world of animals. Would you like a treat? Let's enjoy the animals and leave politics and current events outside today.
* * *
Seems appropriate for the New Year somehow:
Bohemian Catsody
* * *
On a more practical note: From last week's comments, building
shelters for feral cats:
Straw seems to be useful.
* * *
Meet The PetMorons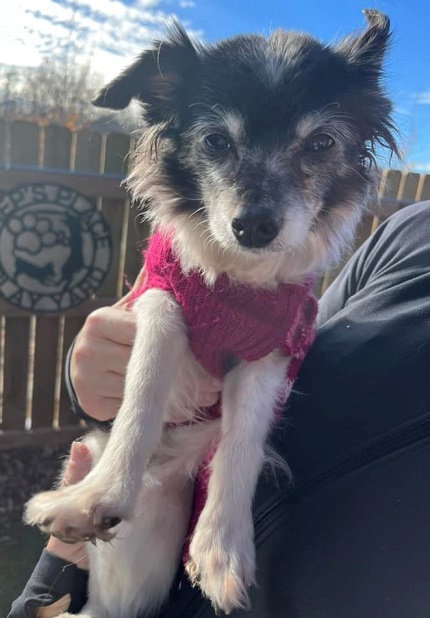 &&&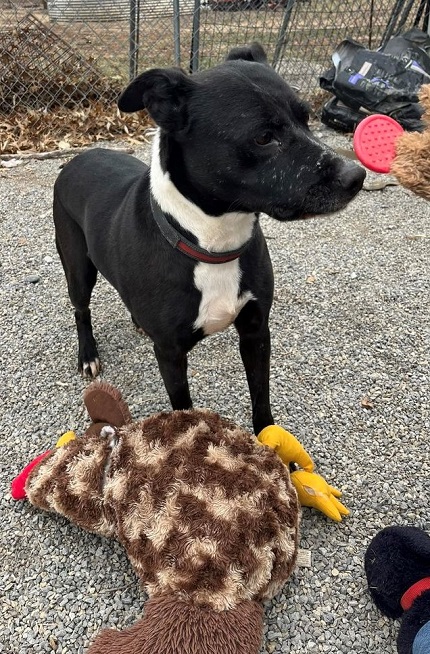 From
Jewells:
New pups at Shep's Place We have Rosie, a 6lb chihuahua mix who is 14 years old. She's a very mellow girl and the other sweet girl is Brandi who is 9 years old. Didn't get much background on them. I haven't met them yet since I haven't felt up to doing a shift yet but hopefully soon.
Great to hear from you on the Pet Thread again, Jewells! Bet they have been missing you at Shep's Place. The pups are adorable.
* * *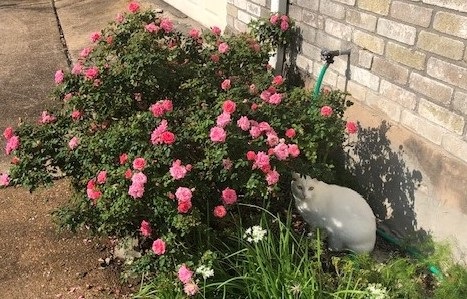 My neighbors rose bush as of December 14th. Kitteh Bacall posing for the pic. Hope everything is going well. polynikes
Bacall is lovely, and has good taste.
* * *
&&&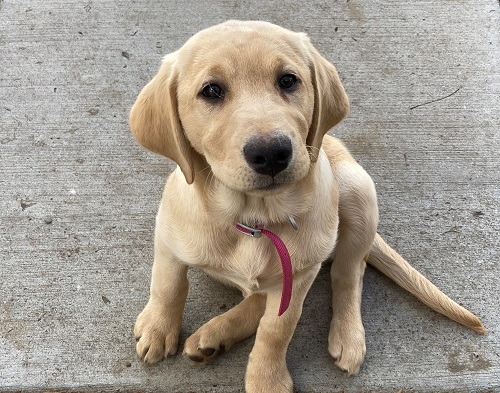 &&&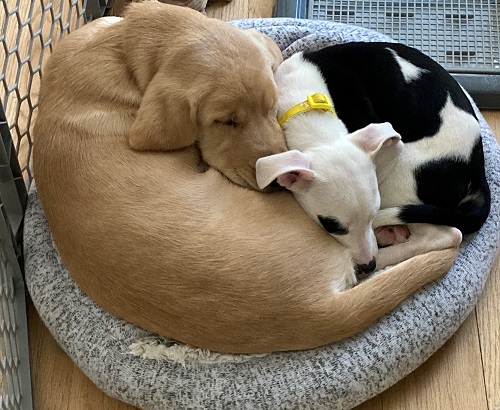 Finally entering an early retirement at 29 years of age, I headed back to Montana. On the way home Giggles and I picked up a 13 YO granddaughter and then arrived home to find my Not-my-kid had gotten his Mom a birthday gift in the form of a little 100% American mutt rat dog named Lucy. I had already found a little yellow lab that my Granddaughter has named Luna. The pups are doing fine and seem to be easier to house train than the teen. Here are pics of Luna (lab) Lucy (ratdog) and one of them zzzzzzzzing out after a joint case of the zoomies. And I thot retirement was gonna be easy McGyver, out
Congratulations on your "retirement". Post-zoomies naps are easier to photograph than zoomies.
* * *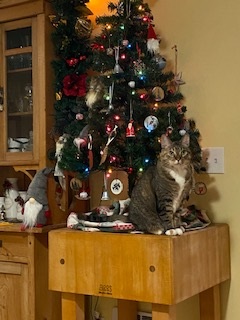 This is Lucy the Fink. She loves being the center of attention, until she doesn't. She is a lovely roommate and reminds me daily that God loves me. Yes, the owl ornaments are attacked daily and plunked in her water dish. nurse ratched
Lucy looks entirely innocent.
* * *
Love the pet stories today. Thank you for sharing your pets with us.
If you would like to send pet and/or animal stories, links, etc. for the Ace of Spades Pet Thread, the address is: petmorons at protonmail dot com Remember to include the nic by which you wish to be known when you comment at AoSHQ, or let us know if you want to remain a lurker.
Until next Saturday, have a great week!
* * *
If you start feeling nostalgic, here a link to last week's Pet Thread, the
Ace of Spades Pet Thread, New Year's Eve
Some special PetMoron stories and photos there. I closed the comments on this post so you wouldn't get banned for commenting on a week-old post, but don't try it anyway.
Posted by: K.T. at
03:15 PM