Thread before the Gardening Thread, December 3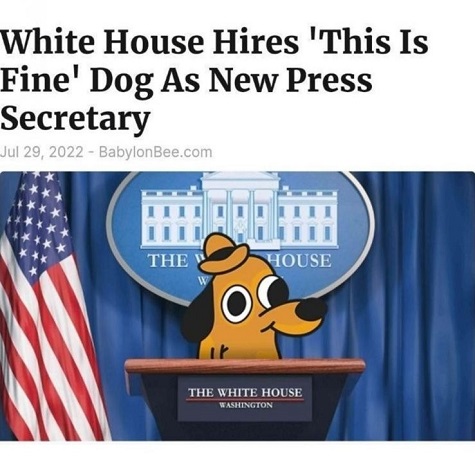 There has been a lot of new information coming out this week that has been unnerving to a lot of people. And a lot of it seems downright crazy. But it feels like there is more to come. Imagine being the REAL, slow-blinking White House Press Secretary today. She is prone to adding an additional layer of crazy-making to many stories when asked to comment. IF she is asked. I am unnerved, too. In a different way, I hope. There's too much information that I don't really understand. Best I can do at the moment is to marvel some at how we got here, and then turn back to other matters, like the holidays. The Big Twitter Reveal
Ace pointed out last night
that the tweet-by-tweet revelations about actions at The Old Twitter about Hunter's laptop took the focus off the FBI's malfeasance on this issue. But Elon Musk's main concern right now seems to be Twitter. He is a target. As an example, the EU has threatened to ban Twitter in Europe unless new owner Elon Musk adheres to its
strict rules on content moderation.
The U.S. government is not the only one pulling strings on the press and social media. The Twitter Reveal is a risk for Musk.
How did Musk come to choose Matt Taibbi for the Twitter reveal?
Well, I can't say for sure, but I have a clue. On November 30, Taibbi and Douglas Murray debated Malcolm Gladwell and Michelle Goldberg in the prestigious Munk Debates in Canada on this subject:
"Be it resolved: Do not trust the mainstream media."
He posted his opening argument to his Substack as the debate began:
"Be it resolved: don't trust mainstream media." My name is Matt Taibbi, I've been a reporter for 30 years, and I argue for the resolution. You should not trust mainstream media. I grew up in the press. My father was a reporter. My stepmother was a reporter. My godparents were reporters. Every adult I knew growing up seemed to be in media. I even used my father's TV mic flag as a toy. I'd go in the backyard, stand with my back to the house, and play "live shot": Chet, I'm in Norwell, Massachusetts, where firefighters are battling a three-alarm blaze...

I love the news business. It's in my bones. But I mourn for it. It's destroyed itself. My father had a saying: "The story's the boss." In the American context, if the facts tell you the Republicans were the primary villains in this or that disaster, you write that story. If the facts point more at Democrats, you go that way. If it turns out they're both culpable, as was often the case for me across nearly ten years of investigating Wall Street and the causes of the 2008 crash for Rolling Stone, you write that. We're not supposed to nudge facts one way or another. Our job is to call things as we see them and leave the rest up to you. We don't do that now. The story is no longer the boss. Instead, we sell narrative, as part of a new business model that's increasingly indifferent to fact. . .
Well, Taibbi and Murray reportedly changed the views of the audience by the largest margin ever recorded in the Munk debates. Incidentally, Douglas Murray went after the Canadian press hard for its ties to government.
*
There's a video of the debate
if you have the patience to watch it.
Taibbi called it "wild and oddly nasty". I don't think the transcripts of the debate have been released yet. But Taibbi is certainly on record for his opposition to the decline in the reliability of the press. Of course, this also affects how we think about other forms of communication, such as Twitter. There is powerful opposition to freedom of expression:
*
Taibbi released a podcast with Walter Kirn
(who calls him "Ace") last night, the same night as the big Twitter Reveal. They discuss both the Munk debate and the Twitter reveal. He's been busy.
*
A hundred years ago:
* * * * *
Sudden revelations that we should have anticipated
We already knew that dog bondage was not Sam Brinton's only fetish.
Of course, we didn't really know that stealing womens' luggage might be another. But should we have trusted him with the administration of the nation's nuclear waste?
* * * * *
Small detail - SBF and FTX SBF never bought bitcoin for those FTX customers. Maxine is in love.
* * * * *
Remember that we are in the holiday season
*
Story Time
* * * * *
Music
For unto us a child is born
* * * * *
Hope you have something nice planned for this weekend.
This is the Thread before the Gardening Thread.
Serving your mid-day open thread needs
* * * * *
Last week's thread,
Thanksgiving Weekend vs. The Current Thing
Comments are closed so you won't ban yourself by trying to comment on a week-old thread. But don't try it anyway.
Posted by: K.T. at
11:04 AM