Why we have culture wars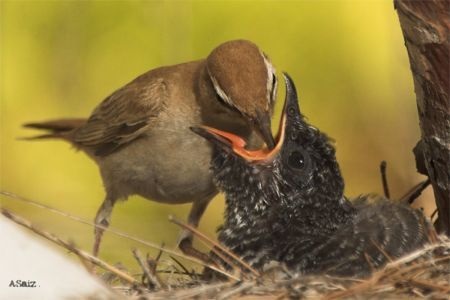 Like a cuckoo chick, a "postmodernist" is a threat
to organizations - even progressive organizations
Today's wokesters who (whether they know it or not) incorporate ideas from the French postmodernists to their current toxic brew of beliefs seem to be attacking a lot of people in addition to conservatives now. Here's an interesting definition of "wokeness" (more or less):
Successor ideology:
a coinage of Wesley Yang to describe the political belief now dominant in the United States. The successor ideology is, in Yang's words, "authoritarian Utopianism that masquerades as liberal humanism while usurping it from within".
Seems to me that the "successor ideology" has gone from usurping conservatism to liberal humanism to, now, some
elite leftist organizations.
There is
no stopping point
in the successor ideology.
* * * * *
GENDER NEUTRAL CLOTHES FOR KIDS, UNTIL THEY MEET DRAG QUEENS Oh, look! Cute clothes for kids and teddy bears covered with tar(?)
There are other new currents in our society that may be accepted beyond the Woke. What do you think about this? I guess it has been around for a while, but has recently been re-discovered on Twitter:
Disturbing images
in this thread. Are melting faces better than hints as to gender in clothing for infants? How about gender-neutral skulls on toddlers?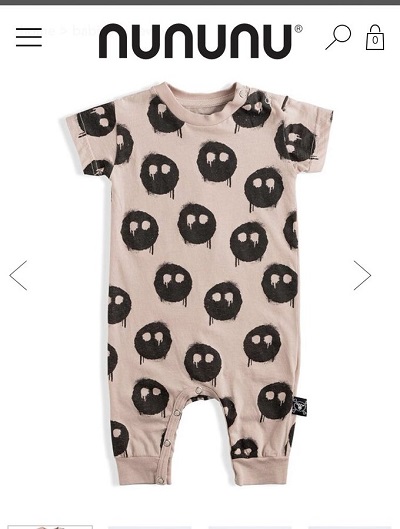 Disturbing (given the skulls and such) and
wildly utopian message

Sorta different from drag queens dressing kids up.
* * * * *
Weekend Musings and Reading Walter Kirn:
The Holy Anarchy of Fun
Life is rich enough, even in short stretches, that you can apply to it any proverb you wish and find supporting evidence close at hand. Amanda was smiling as we left our seats and crossed the candy- and Lysol-scented lobby, passing a poster of Cruise wearing a flight suit. His image stirred in me a sense of gratitude. One reason I had to be thankful was that Amanda had been feeling sad about the world, yet here she was bouncing along on gummy carpet, her hair still mussed from artificial tempests. "I think it was all about aging and masculinity," she observed as we exited onto the sidewalk. I nodded but offered no theory of my own, which is rare for me after a show. I happened to know the movie was controversial in certain thoughtful circles, derided as too patriotic and nostalgic, but I decided to take it as it was, perhaps as a way of snubbing these woke drones. My wife was no longer grim, that's all I cared about. The shaking seats, fast jets, and grinning movie star had cleansed her system of a long winter heralded by our downbeat president as a season of "severe illness and death." After such prophecies, people can use some fun.
*
Following, two interesting links via Bird Dog at Maggie's Farm: From
Manhattan Contrarian:
There Are
Two Fundamentally Irreconcilable Constitutional Visions
on the Supreme Court.
*
How to think like a liberal Supreme Court Justice.
Clear representations of things you already knew.
* * * * *
Music Via Walter Kirn, the
First Native American recording artist.
*
American Digest via Maggie's Farm, American Music.
See Rhapsody in Blue:
"At this stage of the piece I was summoned to Boston for the premiere of Sweet Little Devil. I had already done some work on the rhapsody. It was on the train, with its steely rhythms, its rattle-ty-bang that is so often stimulating to a composer....And there I suddenly heard--and even saw on paper--the complete construction of the rhapsody, from beginning to end. No new themes came to me, but I worked on the thematic material already in my mind, and tried to conceive the composition as a whole. I heard it as a sort of musical kaleidoscope of America--of our vast melting pot, of our unduplicated national pep, of our blues, our metropolitan madness. By the time I reached Boston I had a definite plot of the piece, as distinguished from its actual substance. "As for the middle theme, it came upon me suddenly, as my music sometimes does. It was at the home of a friend, just after I got back to Gotham....Well, there I was, rattling away [at the piano] without a thought of rhapsodies in blue or any other color. All at once I heard myself playing a theme that must have been haunting me inside, seeking outlet. No sooner had it oozed out of my fingers than I knew I had found it....A week after my return from Boston I completed the Rhapsody in Blue." -- Gershwin in a letter
* * * * *
Hope you have something fun planned for this weekend.
This is the Thread before the Gardening Thread.
Serving your mid-day open thread needs
* * * * *
Last week's Thread, July 2,
Federalism
John Hayward on federalism
Babylon Bee Prediction comes true. Heh. Caesar Rodney's Midnight Ride to Vote for Independence Mel Brooks turned 96. Count Basie in a cowboy movie? The Stars and Stripes Forever
Comments are closed so you won't ban yourself by trying to comment on a week-old thread. But don't try it anyway.
Posted by: K.T. at
11:03 AM