Federalism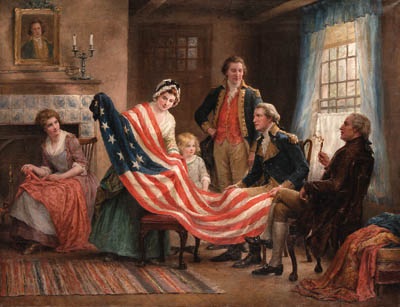 Happy Independence Day Weekend! Are you more happy than usual that the Founders maintained the idea of federalism when they set up the Constitution? Federalism Periodically, John Hayward does a meaty Twitter thread that puts ideas together from recent events in a useful way. This one focuses on
federalism.
A lot of the ideas here are pretty basic. And a lot of people in our country really don't understand them. Why? I've broken it down into sections for discussion:
1
There are many reasons why power should be devolved to the states, as Dobbs did with abortion. The obvious one is that individual voters have more influence over state legislatures. Your voice rings much louder in state capitols than in Washington. Of course, the left-wing / globalist project for decades has been to centralize power, and then internationalize it, moving it utterly beyond the reach of voters. This was very much by design - they know federalism gives YOU more control, and they don't like it one little bit. Cause after cause beloved to the Left is portrayed as a "consensus" of "experts" that must be imposed on the people against their will, with no input from voters and no means for individuals to resist. They're increasingly less shy about saying their agenda is beyond democracy.
2
Another positive feature of moving issues to state legislators is that they tend to gain clarity. D.C. is much worse about stuffing issues into titanic trillion-dollar spending bills. Rarely does the national Congress vote clearly on one thing. The needs of individual states and their populations can be different. The consensus of their voters can be very different. A free republic of sovereign individuals shouldn't have many one-size-fits-all, no-dissent-allowed solutions.
3
When power returns to the states, the people also gain the option of moving to different areas if they have severe issues with how a state is being run. They can merely travel to other states that allow what their home state has prohibited. This is crucial, even if the number of people who actually decide to relocate is fairly small, because it is a manifestation of the one TRUE freedom, the only one that really matters in the end: the Power of No. The ability to say no, to refuse, is the fountain of all liberty.
4
Advocates of federalism talk about the states becoming "laboratories" where ideas can be tested. This is indeed valuable and should be encouraged by all reasonable people, but also it's good that legislators remember that people can just leave if displeased with governance. When the monopoly of power is broken, competition flows. It is very, very good for political elites to see themselves as competitors, eternally striving for citizens the way companies strive to attract customers for their products. This nourishes an atmosphere of persuasion. Persuasion is far better than command, and far more fitting to the republic laid out by our Founders. It is essential to human dignity that politicians must persuade you for your support, rather than you begging them for little crumbs of liberty and prosperity.
5
It's not good enough, nowhere NEAR enough, that politicians have to cajole your votes once every two or four years to remain in power. They have too much leverage, too much money to spend, too many indulgences to distribute, too many loyal blocs of organized supporters. Far better, under federalism, that politicians are constantly thinking about persuading voters to support them on countless issues, one after the other, every week, every month. The people are more like citizens than serfs that way. We matter more, and more OFTEN.
6
Corruption is the horror plaguing the entire world. The corruption and waste in our federal system is absolutely sickening, and it's permanent. There is no way to fix it without shifting power and money to the states, which can be monitored more closely and held more accountable. You cannot "reform" a system that has trillions of dollars and millions of footsoldiers to protect every one of its corrupt fiefdoms, every nickel of its bloated agenda. There are no clean, big governments, and there never will be. The Leviathan has too many fangs and claws. You cannot audit a system as titanic and broken as the federal government. It will never, ever be "transparent." Among other things, it simply has too many people working for it, and far too many of them are utterly beyond the reach of voters. In no sense do they answer to YOU. Lord knows state governments can have plenty of scandals, and some of them are Leviathans in their own right by any objective standard, but at least the people have a better chance of securing accountability - and if they give up on reforming a corrupt state, they can just leave.
7
One other great feature of federalism, perhaps its most subtle advantage: there are no tyrannical "settled issues." Nothing is every really settled forever. The future is not held hostage to the past. Voters can change their minds, and change the law. That is a HUGE advantage to the cause of freedom, a key aspect of sustaining that climate of persuasion that is so far superior to the corrupt business of demands and commands. Voters must be persuaded in perpetuity. Today's law must be nourished and sustained tomorrow. This will soon become clear in the matter of abortion, as states may tighten or loosen their restrictions as voters demand. No more phony "census" of ersatz "experts" chiseled in stone and used as a cudgel against generation after generation. Bad arguments will take a beating. In a free republic, most of the laws should be written on paper, not carved in stone. The Constitution can be changed, but it's not easy. That means not many issues should be "settled forever" with the permanence of the Bill of Rights. Permanence is power, to be used sparingly.
8
Everything I have said in this thread is the antithesis of leftist, statist, authoritarian ideology. They would howl that every single point I've raised is an offense against their sacred agenda, which must be imposed for the good of whatever they claim to care about. "How can a government of wise experts be subjected to scrutiny by the proletariat? Why should brilliant social engineers have to explain themselves to the rubes over and over again? People moving to other states, saying no to our judgments - that's absurd! THE EARTH IS ON FIRE!" There is no better way to illuminate tyranny than to enumerate the virtues of a system that would make it impossible, and let the would-be tyrants tell you why that's unthinkable. /end
So, what do you think?
* * * * *
Babylon Bee - Right Too Often
Another Babylon Bee Prophecy Fulfilled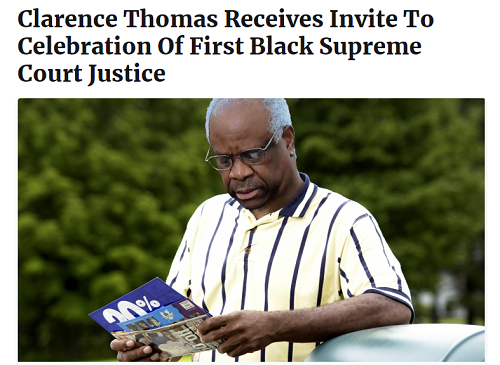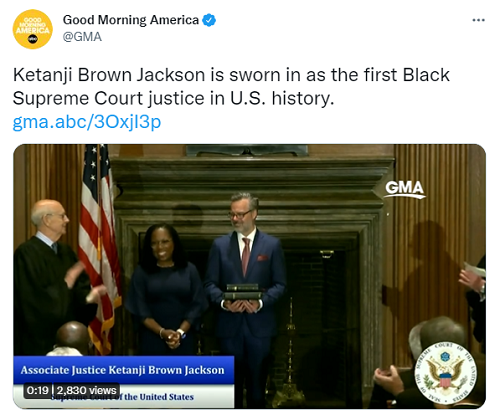 Let's see how they do with this one: Good Morning America posts tweet celebrating Joe Biden as
first white male president
Careful about sharing the embedded video at the link. Heh.
* * * * *
Weekend Stuff Have you shared the story of this Founding Father with any kids? July 1, 1776:
Caesar Rodney's Midnight Ride to Vote for Independence
You know, celebrating America's independence should be a week-long celebration because it starts on July 1, 1776, when the Second Continental Congress met in Philadelphia to debate independence from Great Britain. Delaware only had two of its three delegates at Independence Hall. Caesar Rodney was back in Dover. As Brigadier General he needed to be with the militia to combat Loyalists. John Adams knew it should be unanimous. However, Delaware's delegates could not agree. One said yes. One said no. . .
There are a couple of videos you might like to share over the weekend at the link. With more details and explanatory notes.
* * * * *
Mel Brooks turned 96. Which of his works do you like best?
* * * * *
Music I can't remember who said that only Mel Brooks could figure out how to get
Count Basie into a cowboy movie.
*
The Stars and Stripes Forever
* * * * *
Hope you have something nice planned for this holiday weekend.
This is the Thread before the Gardening Thread.
Serving your mid-day open thread needs
* * * * *
Last week's Thread, June 25,
Where did Woke Business come from? What will happen to it?
Why did big business adopt wokeness?
Managerialism and Wokeness - Why does it hit the USA harder than Sweden? Woke Capital: Ronald Reagan and Clarence Thomas tried to stop the diversity train before it barreled off the tracks. How is wokism working out for the Left? Heh. California Update: The theology of the 1619 Project, VDH on sovietization of society. Worst buzz words Music: Mark O'Connor and Doug Kershaw
Comments are closed so you won't ban yourself by trying to comment on a week-old thread. But don't try it anyway.
Posted by: K.T. at
11:08 AM