Sunday Morning Book Thread 09-05-2021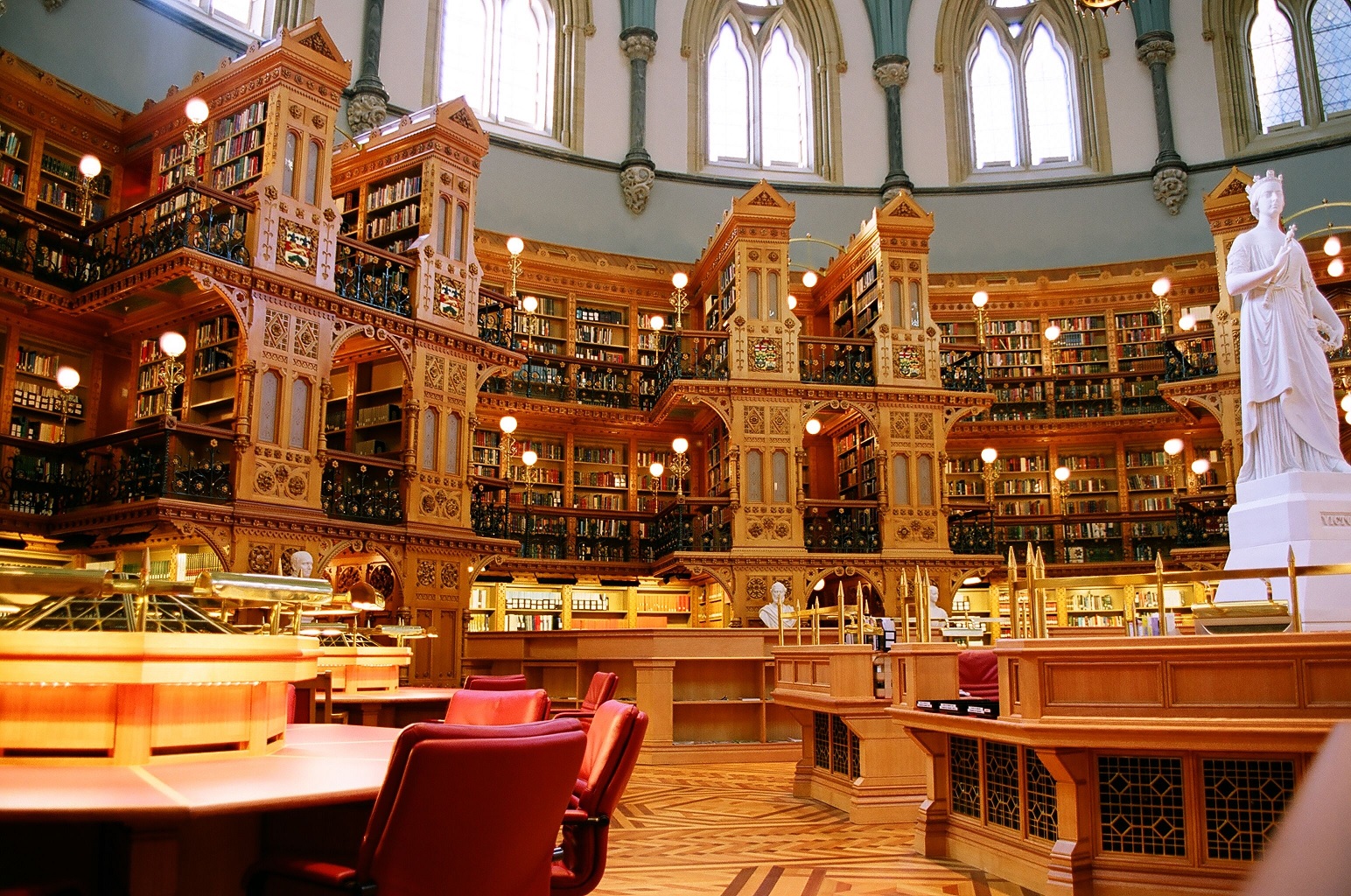 Main Reading Room, Library of Parliament, Ottawa, ON, Canada
Good morning to all you 'rons, 'ettes, lurkers, and lurkettes, wine moms, frat bros,
crétins sans pantalon
(who are technically breaking the rules). Welcome once again to the stately, prestigious, internationally acclaimed and high-class Sunday Morning Book Thread, a weekly compendium of reviews, observations, snark, witty repartee, hilarious
bon mots
, and a continuing conversation on books, reading, spending way too much money on books, writing books, and publishing books by escaped oafs and oafettes who follow words with their fingers and whose lips move as they read. Unlike other AoSHQ comment threads, the Sunday Morning Book Thread is so hoity-toity, pants are required. Even if it's
these pants
, which I guess don't look so bad, but these guys look like rent-boys getting spiffed up for Fleet Week when every night it will be 'hello, sailor' and '50 bucks, swabbie, same as in town.'
Pic Note:
This is a revisit from
last year
, a shot from a different angle, but it's
still impressive
:
The main reading room rises to a vaulted ceiling and the walls and stacks are lined with white pine panelling carved into a variety of textures, flowers, masks, and mythical creatures. In the galleries are displayed the coats of arms of the seven provinces that existed in 1876...The northern galleries are also flanked with the white marble busts of Sir John Sandfield Macdonald; Prince Edward, Prince of Wales (later King Edward VII); Alexandra, Princess of Wales (later Queen Alexandra); and Sir Étienne-Paschal Taché.

The library's collection comprises 650,000 items, covering hundreds of years of history and tended by a staff of 300. Access to the facility is generally restricted to those on parliamentary business, but research publications are produced by the library and are available to the public.
It Pays To Increase Your Word Power®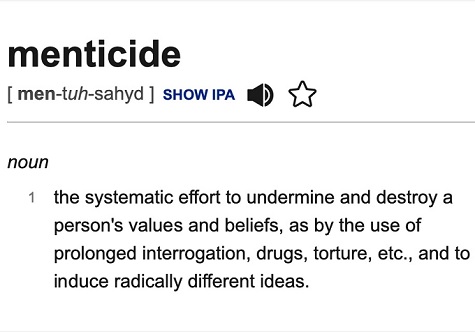 Stop menticide: stop watching CNN!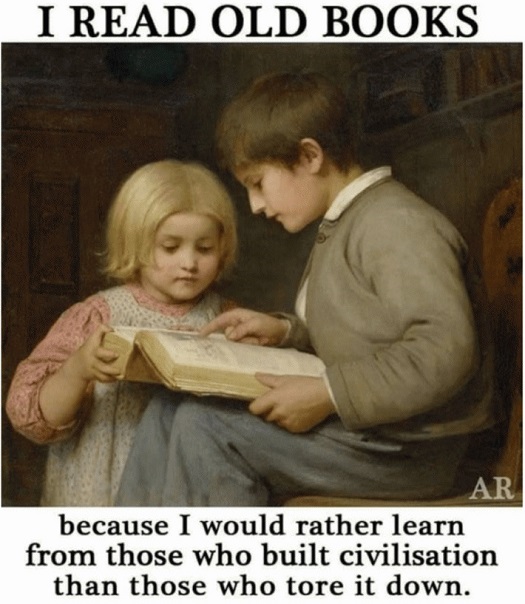 The Novels of Gene Hackman
While researching Hollywood actors for 'who dis' material, I discovered that Gene Hackman's last film credit was back in 2004. I did not know that
he left acting to pursue a writing career
. That is, novels. Hackman acquired a writing partner and together they have produced historical novels, a western, and a modern police thriller. Also, this Civil War novel,
Escape from Andersonville
:
July 1864. Union officer Nathan Parker has been imprisoned at nightmarish Andersonville prison camp in Georgia along with his soldiers. As others die around them, Nathan and his men hosta a daring plan to allow him to escape through a tunnel and make his way to Vicksburg, where he intends to alert his superiors to the imprisonment and push for military action. His efforts are blocked by higher-ups in the military, so Parker takes matters into his own hands. Together with a shady, dangerous ex-soldier and smuggler named Marcel Lafarge and a fascinating collection of cutthroats, soldiers, and castoffs, a desperate Parker organizes a private rescue mission to free his men before it's too late.
Unfortunately, there is no e-version available, but there is one for the high sees adventure novel
Wake of the Perdido Star
Journeying to Cuba with his parents aboard the Perdido Star, teenager Jack O'Reilly finds his life turned upside down by the murders of his parents and the confiscation of their land, and embarks on a desperate quest for vengeance in the guise of the pirate "Black Jack."
The Kindle edition
is $11.99. Hackman's Amazon author's page is
here
.
Who Dis: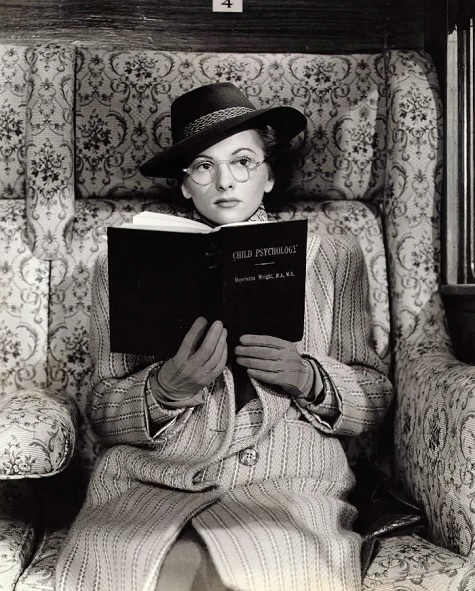 Last week's who dis
was British actor ("I'm not an actor, I'm a movie star!") Peter O'Toole.
Moron Recommendations
I've got some good news and some bad news. First, the good news: a lurking moron alerted me to an overlooked novel written by that rat bastard commie Dalton Trumbo,
Washington Jitters
that's actually worth reading.
Washington Jitters is unfairly overlooked. Never being reprinted and tainted for the general public by the authors so-called 'blacklisting' (so-called since it never kept him from working and in Red Hollywood increased his influence and asking price), the novel fell through the cracks unfairly.

Lampooning Washington politics in an effective and accurate way, it was quite surprising to see the Commie Trumbo not pull punches on either the left or right while writing about bureaucrats, columnists, politicians, ambassadors, and lobbyists - every one of whom is trying to turn a buck or deceive the public, and usually both...What it is most is a reminder of just how corrupt government is - and how such corruption isn't remotely modern.
The bad news is that it was first published in 1936 and has been long OOP. Abebooks has
a few copies
, but the prices start at $35 and go up, up, up. Perhaps an interlibrary loan might be your best bet.
___________
181 As for kiddie lit, this week I found a copy of Ginger Pye, It came out in '51 and I recall reading it as a kid. It's about a Russell, so the idea was irresistible for me. Some of the Amazon reviews refer to it as "outdated", but that's a plus IMO.

Posted by: CN at April 11, 2021 11:14 AM (ONvIw)
Unlike the first book in this section,
Ginger Pye
is still in print. It is available
in paperback
and
on Kindle
. It's about the amazing Pye family and their "intellectual dog", Ginger, the most famous pup in town. "Ginger knows tons of tricks, is as loyal as he is smart, and steals the hearts of everyone he meets... until someone steals
him
!" I would suggest looking at
Eleanor Estes' other books
, which I think look like interesting and fun reads for older children. Because they were written long before the 'woke' wars, so you don't have to put up with any of that nonsense. And, as CN said, being "outdated" is not necessarily a bad thing.
___________
105 I've been rereading Mary Renault's The King Must Die. I read it in high school (back when Leave It To Beaver was on) and quite liked it. I am enjoying it this time as well but understanding it, or at least understanding its context, much better.

Posted by: Anonosaurus Wrecks at April 11, 2021 09:59 AM (VVEnO)
The King Must Die
, which is basically a story of the adventures of the ancient Greek hero Theseus is still in print,
paperback
(%15.59) and
Kindle
($11.99). There are also some
used hardcover editions
available. There's also a sequel,
The Bull from the Sea
, which, as you might guess, continues Theseus' story. And the good news here is that
the Kindle edition
is only $2.99.
___________
Letís See What Our Betters Think Is Suitable Reading For Kids These Days: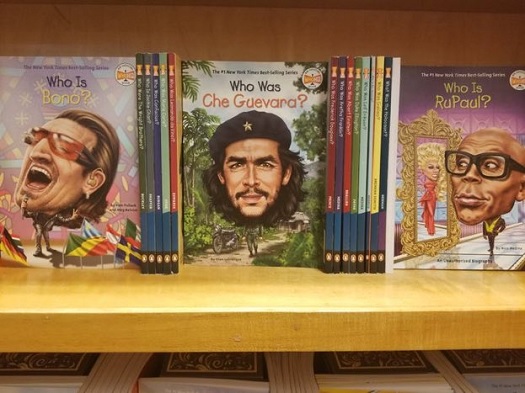 Yes, because if there's 3 guys that our kids really need to learn about, it's Bono, Che Guevara, and RuPaul. Kind of an unholy trinity of civilizational decay.
(h/t
Auron MacIntyre
)
Books By Morons
Welcome to Luna City, Karnes County, Texas … Population 2,457, give or take! Fugitive former celebrity chef Richard Astor-Hall has decided to make some serious changes to his life … and propose to his girlfriend, Kate Heisel. But the path of true love does not run smooth. Meanwhile, Jess and Joe Vaughn face impending childbirth, and Xavier Gunnison-Penn, the world's most unsuccessful professional treasure-hunter marries his true love and sets off a family row, on the way to search for another treasure.
Yes, 'ette author Celia Hayes has just published another chapter in the doings of those residents of Luna City, in this tenth visit to the most perfect small town in Texas.
Luna City X
is available for pre-order on Kindle for $2.99, and will be delivered to your device starting tomorrow, Sept. 6th.
___________
"Hierarchy For Me, But Not For Thee":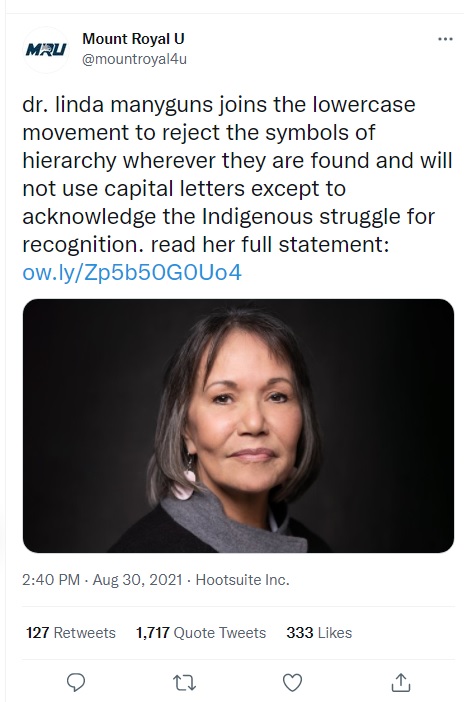 You know, for someone who doesn't like the "symbols of hierarchy", she's sure displaying that "dr." title rather proudly. Apparently some symbols of hierarchy are more worthy of acceptance than others.
___________
So that's all for this week. As always, book thread tips, suggestions, bribes, insults, threats, ugly pants pics and moron library submissions may be sent to OregonMuse, Proprietor, AoSHQ Book Thread, at the book thread e-mail address: aoshqbookthread, followed by the 'at' sign, and then 'G' mail, and then dot cee oh emm. What have you all been reading this week? Hopefully something good, because, as you all know, life is too short to be reading lousy books.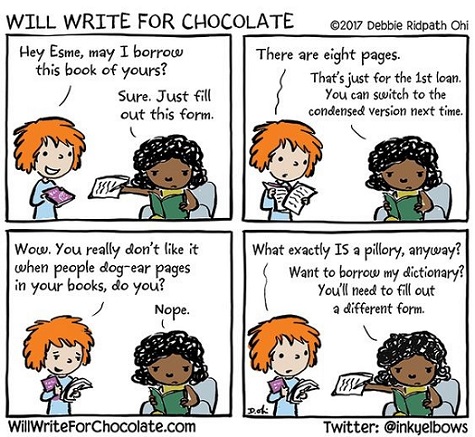 Posted by: OregonMuse at
09:00 AM