Mid-Morning Open Thread [CBD]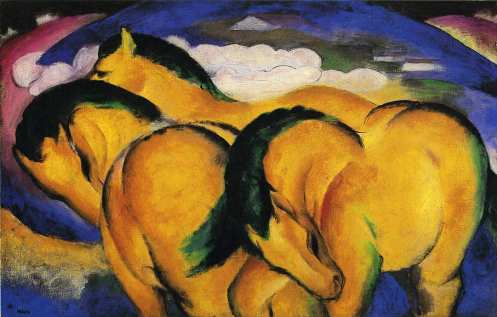 Little Yellow Horses*
Franz Marc
*Alternate title....Kerry Family Reunion And some Moron Meet-up news below the fold....
"The 2016 Southwest Ohio Moron Meetup is now on for Saturday evening, October 22nd. Festivities begin at 7:00. Interested? Then drop a line to:
swohmome at mail dot com for details."
Except.....
Dayton man arrested for allegedly trying to have sex with a van
So, is he going to show up at the meet-up?