Overnight Open Thread (7-11-2016)
"He did have some anger issues but never said he would hurt anyone," the friend said, adding with disturbing irony, "His shots were terrible."

-- a friend of Micah Xavier Johnson who served with him in Afghanistan
Quote of the Day II - Control Without Responsibility Edition
It bothers me a little when conservatives call Barack Obama a "socialist." He certainly is an enemy of the free market, and wants politicians and bureaucrats to make the fundamental decisions about the economy. But that does not mean that he wants government ownership of the means of production, which has long been a standard definition of socialism. What President Obama has been pushing for, and moving toward, is more insidious: government control of the economy, while leaving ownership in private hands. That way, politicians get to call the shots but, when their bright ideas lead to disaster, they can always blame those who own businesses in the private sector.

Thus the Obama administration can arbitrarily force insurance companies to cover the children of their customers until the children are 26 years old. Obviously, this creates favourable publicity for President Obama. But if this and other government edicts cause insurance premiums to rise, then that is something that can be blamed on the "greed" of the insurance companies. The same principle, or lack of principle, applies to many other privately owned businesses. It is a very successful political ploy that can be adapted to all sorts of situations.

-- Thomas Sowell
From next July, there will be no imaginable circumstance in Sydney that could be described in the following way:

"Three guys went out for a late-night drink after an evening at the greyhound track."

The word "guys" is already under attack following a ruling from Australian of the Year David Morrison, who believes it indicates sexism. Late-night drinks? Forget that, thanks to the NSW government's lockout laws and the enforced closure of bottle shops at 10pm. And now greyhound racing is to be banned as part of the government's continuing war on the working class.

For now, at least, evenings remain legal. But here's a circumstance that presently applies in NSW, and will for the foreseeable future:

"Three members of the LGBTI community went to the heroin injection room in Kings Cross."

That's Sydney for you, where shooting up in our heroin injection room is perfectly acceptable but racing some dishlickers is soon to be against the law. No to dog tracks, yes to track marks.

-- Tim Blair
The Notorious RBG (Ruth Bader Ginsburg) is a Poor Judge and a Bad Person
In an interview published in the NYT yesterday she made it clear that she's highly biased against Donald Trump. Will she recuse herself on any cases involving him? Given her history probably not.
These days, she is making no secret of what she thinks of a certain presidential candidate.

"I can't imagine what this place would be - I can't imagine what the country would be - with Donald Trump as our president," she said. "For the country, it could be four years. For the court, it could be - I don't even want to contemplate that."

It reminded her of something her husband, Martin D. Ginsburg, a prominent tax lawyer who died in 2010, would have said.

"'Now it's time for us to move to New Zealand,'" Justice Ginsburg said, smiling ruefully.
And in the same interview she talks about her 'friend' Antonin Scalia. Luckily for her he died:
A second deadlock, in United States v. Texas, left in place a nationwide injunction blocking Mr. Obama's plan to spare more than four million unauthorized immigrants from deportation and allow them to work. That was unfortunate, Justice Ginsburg said, but it could have been worse.

"Think what would have happened had Justice Scalia remained with us," she said. Instead of a single sentence announcing the tie, she suggested, a five-justice majority would have issued a precedent-setting decision dealing a lasting setback to Mr. Obama and the immigrants he had tried to protect.
And then Matthew Walther at the WFB points out that she was ugly inside long before she came to the court:
I could go on about her record as a justice, the 23 years of appalling logic and manifest legerdemain; but the most salient fact about Ginsburg is that she is, surely, our most eminent living eugenicist. We don't talk about this much in polite company, but, as Mollie Hemingway once put it, Ginsburg is America's "crazy old racist great-aunt." Try to explain away remarks like "Frankly I had thought that at the time Roe was decided, there was concern about population growth and particularly growth in populations that we don't want to have too many of" or "It makes no sense as a national policy to promote birth only among poor people." George Kennan would have been proud.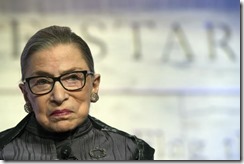 Figures: Dallas Shooter Micah X. Johnson Was Kicked Out of the Army for Stealing Female Soldiers' Panties
14 Year Old British Girl Argues That Foreign Criminals Should Not Be Banned from the UK; 3 Months Later She Was Killed by a Convicted Latvian Murderer
Tragic schoolgirl Alice Gross wrote an essay in support of free movement within the EU before she is believed to have been killed by a convicted Latvian murder, it has been revealed.

Alice wrote about the benefits of European migration and discussed the push to keep foreign criminals out of Britain, saying such a move could 'reintroduce the idea of racism'.

Just three months later, the 14-year-old is thought to have been killed by Arnis Zalkalns, who was able to 'come and go' across the UK border despite a conviction for stabbing his wife to death in his homeland.
Meanwhile her parents are concerned that people may learn the wrong lesson from her easily preventable death.
In an interview with the newspaper, the couple said they had decided to share their daughter's words because they had been alarmed at how Alice had been used by anti-immigration groups and Brexiteers to further their arguments.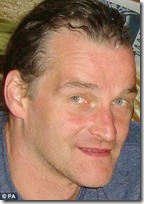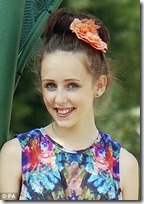 Why Planes Touch Down on Carriers at Full Throttle
Here the cable snapped late which left the plane with barely enough residual speed to avoid hitting the water. This happened in March of this year and 8 sailors were injured by the cable but no one was killed. More details here.
How to Mess with the Nazis: The CIA's Sabotage Manual for Ordinary Citizens
This was a 1944 OSS sabotage field manual which listed ways that civilians in occupied territory could disrupt the enemy's operations in a clandestine and deniable way. Some of it is dated (like train ticket mix-ups) but a lot of it would still be effective - especially with everything so computerized these days. You can download the full pdf here.
Thought question: What exactly would government employees be doing differently if they were actively trying to sabotage the government.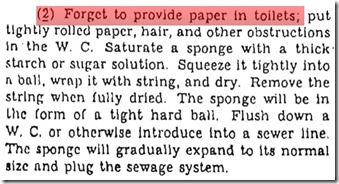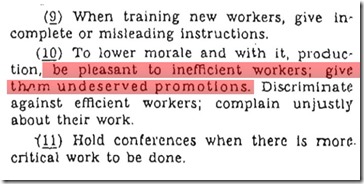 New Feminist 'Ghostbusters' Toys Already on Clearance Even Before Movie Opens
I was down on the all-female remake of Ghostbusters when I heard about it for same reason I'm down on pretty much all remakes of classic movies - statistically they're bound to be worse than the original - hence forever tainting it to some degree - and every dollar spent on a bad remake is a dollar that could have been spent on a completely new good movie.

But when they went all feminist SJW against everyone who questioned the need for a new Ghostbusters movie with all female characters, I began to actively root for its failure. Looks like I'm getting a little Christmas in July.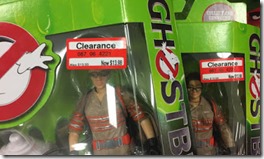 So I'm having second thoughts on this whole Pokemon GO game whatever the hell it is:
PSA: Pokemon Go Has Full Access To Your Google Account Data
Pokemon Go Smartphone Game Leads Woman to Body in River
Armed robbers used Pokemon Go to target victims in Missouri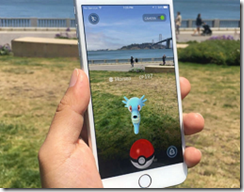 The Yahoo AoSHQ group - it's got electrolytes and shit.
And the twitter thang.
Tonight's post brought to you by the new cocktail party: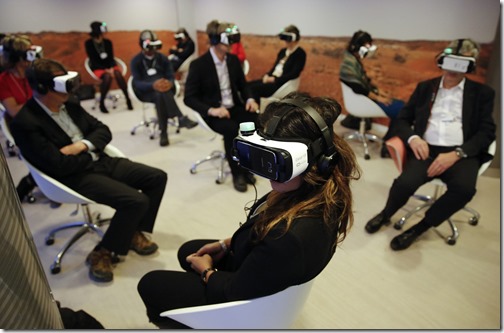 Notice: Posted by permission of AceCorp LLC. No cute animals were harmed in the making of this ONT. May contain nuts and pork products.
Posted by: Maetenloch at
11:01 PM