Sunday Morning Book Thread 07-10-2016: It's Good To Be The King! [OregonMuse]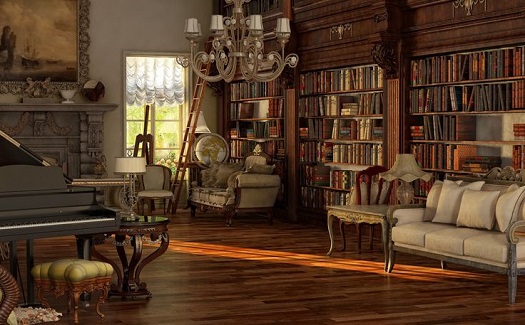 Photo Or Painting?
(to tell you the truth, I've forgotten where I snagged today's pic from, so I don't know the answer to my question) Good morning to all of you morons and moronettes and bartenders everywhere and all the ships at sea. Welcome to AoSHQ's stately, prestigious, internationally acclaimed and high-class Sunday Morning Book Thread, where men are men, all the 'ettes are lovely, safe spaces are where we store our ammo, cigars and beer, and nobody cares about what kind of snowflake you are, so suck it up, buttercup. And unlike other AoSHQ comment threads, the Sunday Morning Book Thread is so hoity-toity, pants are required. Even
these pants
.
Rules For Thee But Not For Me
There's a club. We're not members. They make the decisions. We live with the decisions that are made. It's as if they are an incestuous nest of rat-spiders who spin a web, and we're all caught in it.

Posted by: grammie winger, watching the fig tree at October 23, 2015 09:03 AM (dFi94)
Anyone else remember TWA flight 800? In case you don't remember, in July of 1996, this flight took off from JFK Airport, suffered a massive explosion shortly afterwards, and crashed into the Atlantic, killing all 230 passengers and crew. The official explanation was that the destruction of the 747 aircraft was due to a fuel/air explosion in the center wing fuel tank. There were a number of initial witnesses whose testimony suggested that TWA 800 was hit by a surface-to-air missile. However, upon a full investigation, the National Transportation Safety Board (NTSB) concluded that the witnesses were incorrect. But there are some who don't believe the official version. Among those is conservative writer Jack Cashill, and his book on the subject,
TWA 800: The Crash, the Cover-Up, and the Conspiracy
, has just been published by Regnery. Cashill went over the old evidence, used the FIOA to look at some new evidence, and even interviewed a number of the original witnesses. For those of us who don't want to shell out > $18.00 for the KIndle version, Cashill has also written
several articles
for The American Thinker website, one of which is titled
Hillary, Gorelick, and the Corruption of the TWA 800 Case
, so yeah, is anyone here surprised that once again, here's Jamie Gorelick hovering around the center of another Clinton-era disaster? How does she come into it?
Cashill says
:
The reader might recall the testimony of George Tenet, then the Director of Central Intelligence, before the 9/11 Commission in March 2004. It was Tenet who first introduced America to "the wall that was in place between the criminal side and the intelligence side." He was referring specifically to a memorandum issued by the Department of Justice in 1995.

Said Tenet for the ages, "What's in a criminal case doesn't cross over that line. Ironclad regulations, so that even people in the criminal division and the intelligence divisions of the FBI couldn't talk to each other, let alone talk to us or us talk to them."
This procedural rule, of course, is what became known as "the Gorelick wall", and is what chiefly hampered investigators from catching the 9-11 hijackers beforehand. But, the wall was a bit more porous back in the Clinton presidency:
As Hillary's go-to-person in the DOJ, it was [Gorelick] who oversaw the TWA 800 investigation. On her watch, as the CIA documents show, the FBI and CIA regularly breached the allegedly ironclad "wall" to collaborate on the subversion of that investigation. Tenet himself was deeply involved.
So to recap: Jamie Gorelick, a Clinton appointee, makes a rule for everybody and then ignores it when it suits her purposes to do so. How about that? Rules? We don' need no steekeeng rules!
One final tidbit
from the author:
I was invited to discuss the crash on CNN's "New Day" with host Allison Kosik. At the end of this short segment, Kosik asked me why there might have been a cover-up. "This was Bill Clinton's Benghazi moment," I said. "They [the Clintons] just wanted to kick this can down the road until after November so it would not affect the outcome of the [1996] election."

When CNN released the transcript the next day, someone had edited out my answer.
No doubt the Clintons sleep soundly knowing the MSM has their back. It's good to be the king!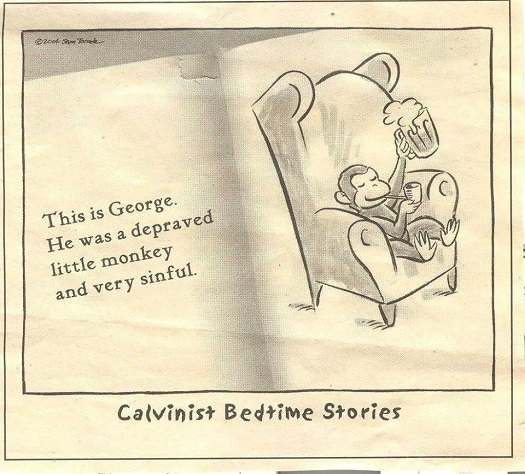 Curious George And The Soft Jihad
This one from a Thursday morning thread was too good not to look into:
101 Good news for parents of young kids out there. Curious George is celebrating Ramadan in a new book. No, not an Onion article.

Posted by: Monsieur Moo Moo at July 07, 2016 10:32 AM (0LHZx)
So I searched for the terms 'Curious George Ramadan' and found the book
It's Ramadan, Curious George
which Amazon actually lists as a bestseller. The authors are listed by Amazon as by H.A. Rey and Hena Khan, which is a tad misleading since Mr. Rey died in 1977. So unless this is based on some long-lost manuscript that just turned up, which I doubt, Rey wouldn't have contributed anything except the characters. So I guess what we have here is a Curious George fanfic, written by
Hena Khan
, whose Amazon author bio says is "a Pakistani-American Muslim who was born and raised in Maryland." She has written other books about Islam for young people.
The Yahoo News story
about this blames it on Donald Trump:
[The book] comes amid rising tensions fueled by worries about Islamist extremism and a heated presidential campaign during which Republican presumptive nominee Donald Trump has called for a ban on all Muslims entering the United States.
Trump. Is there *nothing* he isn't responsible for? I was going to complain about this being yet another case of bowing the knee to Islamic exceptionalism,
however
:
The [Yahoo News] report attempts to quell any concern that Curious George is celebrating an Islamic holiday by reminding that he has also celebrated Christmas and Hanukkah in previous installments.
So I had to look those up, too, and sure enough, there's
Happy Hanukkah, Curious George
and also
Merry Christmas, Curious George
, so that much is correct. But the Christmas book is about Santa, not Christ, and my understanding of Hanukkah is that it is a relatively minor holiday - Passover would have been more appropriate, I would think, and more comparable to Ramadan. But I shouldn't complain. As long as Houghton Mifflin is renting out their 'Curious George' property for the promotion od Islam, perhaps we should be thankful that we didn't get "Curious George Gets A Splodey Shirt" or "Curious George Meets The Elders of Zion." (h/t boulder terlit hobo). And it's sort of ironic that according to
his wiki page
, the Reys were Jewish:
While in Paris, [Rey's] animal drawings came to the attention of a French publisher, who commissioned him to write a children's book. The result, Cecily G. and the Nine Monkeys, is little remembered, but one of its characters, an adorably impish monkey named Curious George, was such a success that the couple considered writing a book just about him. The outbreak of World War II interrupted their work. As Jews, the Reys decided to flee Paris before the Nazis seized the city. Hans assembled two bicycles, and they fled Paris just a few hours before it fell. Among the meager possessions they brought with them was the illustrated manuscript of Curious George.
Books For Children
And speaking of books for children, if you're looking for books for very young children, Mrs. Muse and I discovered the books of Australian author
Graeme Base
. He is a fantastic artist, and you can click on the 'Look Inside' links on his book pages to look at some examples of his wonderfully intricate drawings. For example,
Animalia
is his best-selling A-B-C book, each of the 26 letters has its own page filled with objects that start with that letter and the trick is to find them all. You probably won't see them all on your first reading. This is a great book to sit down and read with your children (or grandchildren).
The Waterhole
is a board book that teaches counting.
The Eleventh Hour
sounds like it may be for kids who are perhaps a little older:
An elephant's 11th birthday party is marked by 11 games before the banquet to be eaten at the 11th hour, but when the time to eat arrives, the birthday feast has disappeared. Readers are to guess the thief from the clues.
It does sound like fun. The hardback books are surprisingly inexpensive, with current prices ranging from $5.28 to $18.00 (approx.) We've already bought several and given them out to other families, that's how much we like them.
Moron Wins Award
Congratulations to moron author Jack July (Old Sailor's Poet), who won third place for the Conservative-Libertarian Fiction Alliance CLFA Book of the Year award for his novel
Amy Lynn: Golden Angel
. From
the CFLA press release
:
To qualify, books had to be novel length (minimum 50k words) fiction first published in the calendar year 2015. Self-published, small press and traditionally published works were all eligible, including e-book and audio formats. Authors need not be members of the CLFA or even consider themselves to be politically aligned with the CLFA in order to be nominated and win. Books were nominated by members of the CLFA closed Facebook group. The top ten nominees were the finalists, and the final round of voting was open to the public.

People interested in joining the CLFA closed Facebook group may visit www.facebook.com/groups/CLFAgroup/ and request to be added.
H/T to 'ette Beth.
Beta Readers Wanted
This week I heard from a longtime moron lurker who posts infrequently as 'Emile Antoon Khadaji'. He is seeking beta readers for his novel:
I have just wrapped up the second draft of my novel and am looking for some test subjects . . . err, readers, to give their input..."A Place Outside The Wild" is what I like to call a post, post-apocalyptic novel. It involves the lives of a group of survivors 8 years after a zombie-like pandemic. I tried to take a little bit different approach in this as I think the people who survive such an event are obviously infinitely more exciting than the zombies (although I did also try to come up with a creative reason for the creation of the zombie plague and its results on the victims). My main thematic inspirations were "hostaet", "Farnham's Freehold", and "Dies the Fire."
If this sounds like a novel you'd like to read and provide feedback, the author can be contacted at dhumphreys5252 at-sign gee mail dot com.
Moron Recommendations
I might just as well cut and paste this review from ace's book recommendation thread. There's nothing I can really add to it but links:
629 I know I'm late to the party but this thread is turning me from forever lurker into an active commenter because I must recommend you the Surgeon in Blue: Jonathan Letterman, The Civil War Doctor I'm reading now. It's an historical overview of how battlefield and emergency medicine were developed in the US as a result of catastrophically rudimentary military hospital at the beginning of the Civil war. Union heads definitely didn't consider medical care of wounded soldiers as an important task (Surprise!). Financial investment into the field ambulance and med equipment was thought to be a capricious luxury as much as selecting skilled doctors for the task. The book is full of detailed and grotesque descriptions of how wounded were treated that will make you cringe. I am a healthcare worker and I've seen it all, but I'm still telling myself how lucky we are to be born now and not then when it comes to trauma treatment and med field in general.

Posted by: Mitten bound at June 07, 2016 08:34 PM (0yfal)
Here's the book:
Surgeon in Blue: Jonathan Letterman, the Civil War Doctor Who Pioneered Battlefield Care
by Scott McGaugh. I second Mitten bound's sentiments about how fortunate we are to be born now not then. We take the wonders of modern medicine for granted. Dentistry, too, by the way.
___________
Moronette 'votermom' is putting together a list of moron authors over on the Goodreads site which is intended to be acessible to non-members.
Here is the list she has compiled so far
. Let her know if there's an author she's missing. http://www.bookhorde.org/p/aoshq-authors.html
___________
Don't forget the AoSHQ reading group on Goodreads. It's meant to support horde writers and to talk about the great books that come up on the book thread. It's called AoSHQ Moron Horde and the link to it is here:
https://www.goodreads.com/group/show/175335-aoshq-moron-horde
.
___________
So that's all for this week. As always, book thread tips, suggestions, bribes, rumors, threats, and insults may be sent to OregonMuse, Proprietor, AoSHQ Book Thread, at the book thread e-mail address: aoshqbookthread, followed by the 'at' sign, and then 'G' mail, and then dot cee oh emm. What have you all been reading this week? Hopefully something good, because, as you all know, life is too short to be reading lousy books.