Overnight Open Thread 7/1/16 (tmi3rd)
Good evening once again, Morons and Moronettes, and hello from the slightly bored AoSHQ Weather Desk. I'm tmi3rd, and I'll be filling in for CDR M tonight, as the real world intrudes yet again. Plenty of stuff to talk about, so let's get to it!

Head below the fold...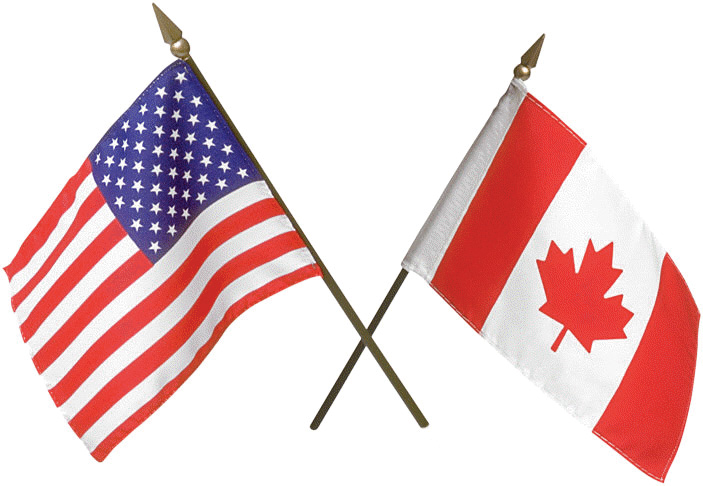 The sun is setting on Canada Day, and our neighbors to the north tend to be better at having our back than many of our allies. It's worth mentioning that we've sucked at having our allies' back in the last decade or so, but either way, there are a lot of Canadian Morons and Moronettes, and thanks for being our friends, guys. When we get an administration worth a shit in the future, hopefully, we can repay you for your patience over the last several years.
So here's the unofficial Canadian anthem:
tmi3rd On Elitism
So Chris Arnade has a very good piece in Medium on why Trump voters are not idiots.
Frustrated with broken promises, they gave up on the knowable and went with the unknowable. They chose Trump, because he comes with a very high distribution. A high volatility. (He also signals in ugly ways, that he might just move them, and only them and their friends, higher with his stated policies).

As any trader will tell you, if you are stuck lower, you want volatility, uncertainty. No matter how it comes. Put another way. Your downside is flat, your upside isn't. Break the system.

The elites loathe volatility. Because, the upside is limited, but the downside isn't. In option language, they are in the money. To put it in very non-geeky language: A two-tiered system has one set of people who want to keep the system, and another that doesn't. Each one is voting for their own best interests.
So the piece makes some good points. I'd like to add a few...
First of all, as a New Orleanian, going back to the storm in 2005, one of the things that really jumped out was the frustration with rank incompetence in government. Largely, people don't mind self-appointed elites running the show, until their incompetence directly affects them.
Predictably, the media ran cover for their protected party and made it look like it was purely a federal failing, but it cost Kathleen Blanco her job (thank God), and gave political cover for Ray Nagin (whom I used to work for) to be prosecuted.
What I see on a regular basis coming out of academia and media (as a reminder, I'm a veteran of NBC, CBS, and CNN) is a willingness to overlook utter incompetence in return for political reliability (evoking painful memories of the structure of the USSR). This isn't just in politics, but in broadcasting and in teaching as well.
Would you send your kids to
Mizzou
today? Or
Yale?
Or
Northern Colorado?
And hell- read the ticker at the bottom of the news channels. They're spelled and phrased like a three-year-old wrote them. Read some of the garbage that gets put out for peer review in many fields of academia. For a good laugh, follow
New Real Peer Review
on Twitter... it's hilarious, other than the fact that these are articles that made it into peer-reviewed journals as actual "science".
How did these folks writing this crap pass freshman English, let alone defend their excuses for critical thinking?
So, as a veteran of media, of academia, and a few other things, I always thought it was my duty, because of the privilege of working in those lines of work, to justify my existence by not only working hard, but working
well
.
And I'm here to tell you, there are a lot of people who've entered that class by birth, not by achievement, and that's the problem- the Kardashian-Hilton approach to prosperity.
To my way of thinking, one of the key elements of the culture that dearly needs to be remade is the willingness to accept mediocrity from people who profess to be on a higher plane than us, regardless of their politics. If they work hard and well, I'm willing to give them a shot. And yeah, the media's going to try to pick our candidates as their hold on culture deteriorates. But the way to attack them is by demanding better of the people who teach our kids, and to get after media and politicians for their daily doses of stupid.
Here's an example of Iowahawk and Tim Blair just UNLOADING on a navel-gazing British academic, via Patterico.
Now, with that said- the other side gives us plenty of examples; let's not excuse anything similar from our side.
Okay, enough from me on that. Let's have some fun.
Chariots of Fur
I do a lot of Bugs Bunny, but I've sorely neglected Wile E. Coyote (who appears to be advising higher GOP election strategy) and the Road Runner.
As a psychiatrist, I diagnose mental illness. And, sometimes, demonic possession."
One of the things that makes Neil DeGrasse Tyson's nonsensical
Rationalia governmental idea
so utterly farcical is that there are some things that
science just can't explain
, no matter how hard we might wish it were otherwise.
In medicine, something we can't account for is the impact of the spiritual side on the mind. We can sort of describe it, but as a doc-in-training, there's no science for it, because how would you begin to measure it? Yet there's definitely
something
there, no matter how much some of my colleagues may try to deny it.
I'm a man of science and a lover of history; after studying the classics at Princeton, I trained in psychiatry at Yale and in psychoanalysis at Columbia. That background is why a Catholic priest had asked my professional opinion, which I offered pro bono, about whether this woman was suffering from a mental disorder. This was at the height of the national panic about Satanism. (In a case that helped induce the hysteria, Virginia McMartin and others had recently been charged with alleged Satanic ritual abuse at a Los Angeles preschool; the charges were later dropped.) So I was inclined to skepticism. But my subject's behavior exceeded what I could explain with my training. She could tell some people their secret weaknesses, such as undue pride. She knew how individuals she'd never known had died, including my mother and her fatal case of ovarian cancer. Six people later vouched to me that, during her exorcisms, they heard her speaking multiple languages, including Latin, completely unfamiliar to her outside of her trances. This was not psychosis; it was what I can only describe as paranormal ability. I concluded that she was possessed. Much later, she permitted me to tell her story. The priest who had asked for my opinion of this bizarre case was the most experienced exorcist in the country at the time, an erudite and sensible man. I had told him that, even as a practicing Catholic, I wasn't likely to go in for a lot of hocus-pocus. "Well," he replied, "unless we thought you were not easily fooled, we would hardly have wanted you to assist us."
Your mileage may vary, but one of the things that says a lot to me about the competence of my colleagues is how willing they are to acknowledge that there are things that we- and they- and I- don't know. I'm scared of anyone who claims to have all the answers, and Dr. Gallagher in the piece above is someone I already have a lot of trust in.
Hat tip to Father Erik.
Awkward Band Publicity Photos
Via the mighty
Craig Schmuckatelli
on Twitter, my fellow bass player and just all-around good friend serves up this hot mess of yikes...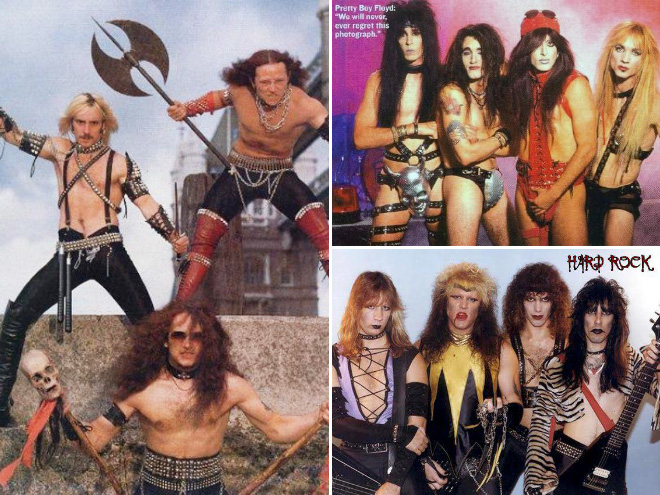 Words defy. And it gets better, if that's possible...
Tonight's musical selection, from the rock side...
I may have used this before, but it seems appropriate given the evening's discussion. Jonathan Mover has been the tour drummer for Joe Satriani and Steve Vai, and this is a composition he did with a side project called "Three Little Pigs" (whose lineup I can't find).
It's called "Put Up Or Shut Up".
Let's leave you with some very NSFW (language and content) Sam Kinison...
As ever, my friends, thanks so much for reading, and I hope you enjoyed reading as much as I enjoyed writing it for you. It's a privilege to write for you, and I'm grateful.
Have a VERY safe and happy Fourth Of July, and by all means, come find me on Twitter if you need me! I'll be around some this evening.
-tmi3rd