Overnight Open Thread (6-7-2016)
I also love the Intertunnel for turning "Benghazi" into the term for, as the Urban Dictionary defines it: An attempt to cover a screw up so bad that it will cost you everything, then lie, get caught, & continue to lie to try & cover the lies.
Quote of the Day II - None Dare Call It Sea Rape
A professor at Santa Monica College took a group of students on an "EcoSexual Sextravaganza" trip earlier this month, during which they "married the ocean". The students were specifically instructed to think of this marriage as one involving sex, and encouraged to "consummate" the marriage and "make love to the water" by sticking parts of their bodies into it.
14 Year Old Boys Kick the Asses of Australia's Women's Olympic Soccer Team 7-0
A reminder that we are a dimorphic species and this fact matters in certain areas of life.
Australia's national women's soccer team have suffered a devastating defeat in the lead up to the Rio Olympics - going down 7-0 to the Newcastle Jets under-15 boys side.

Despite the embarrassing defeat on Wednesday night at Valentine Sports Park in Newcastle, the Australian team will travel to Brazil as one of the gold medal favourites.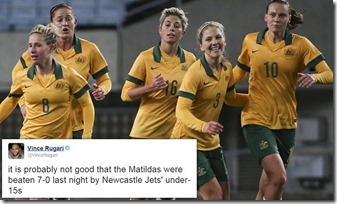 Related: Girl With Penis Makes Finals in Alaska State Girls Track Championship
Possibly the Greatest Haka Ever
I would not want to come up against the New Zealand rugby team on the playing field...or in a dark alley.
NPR: Time to End the Savagery of Football
Count on flower children at NPR to go over the edge with this issue. The problem isn't the size and strength, and therefore power of professional football players. No, it's - ready? - the evil game of football itself.

Commentator Frank Deford used to love football, but now he just drops bombs on it. On Wednesday's Morning Edition on National Public Radio, Deford's weekly commentary was titled "What Is Football Doing to Us as a People?" He asked on air "So what is football doing to us as a people? How do we explain an America that, alone in the world, so loves this savage sport?"

This is your taxpayer-funded broadcasting in action: Planned Parenthood selling dead baby parts is just a "women's health" group aiding "medical research," but the NFL is organized savagery.
Greenpeace Slapped with RICO Lawsuit
Well they have been racketeering and conspiring to racketeer for a long time.
Sweden Now Spending 7% of Its Budget on Syrian Refugees
Goodbye welfare state. And western values.
The Map That May Unmask Banksy
It turns out that criminals like to operate within their geographic comfort zone which is an area near their homes but not too-near. So with enough sample points you can statistically guess where they live.
Dr. Kim Rossmo of Texas State University, who studies the geography of crime, has found that criminals tend to behave according to reliable geographic patterns. Rossmo's formula (and that's not just a turn of phrase - there is something called "Rossmo's formula") is used to explain how serial thieves, rapists and other criminals commit their offenses at a close-but-not-too-close distance from their home. When this geospatial analysis is combined with more traditional evidence, it can help narrow down a list of suspects.

Now, Rossmo thinks his methods have helped identify the long-hidden identity of the street artist Banksy.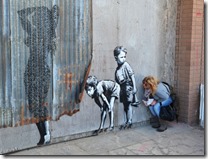 OK Highway Patrol Now Can Seize All Your Cash on the Spot
Now, the Oklahoma Highway Patrol has a device that also allows them to seize money in your bank account or on prepaid cards.

It's called an ERAD, or Electronic Recovery and Access to Data machine, and state police began using 16 of them last month. 

Here's how it works. If a trooper suspects you may have money tied to some type of crime, the highway patrol can scan any cards you have and seize the money.

...Troopers insist this isn't just about seizing cash. 

"I know that a lot of people are just going to focus on the seizing money. That's a very small thing that' s happening now. The largest part that we have found ... the biggest benefit has been the identity theft," Vincent said.

"If you can prove can prove that you have a legitimate reason to have that money it will be given back to you. And we've done that in the past," Vincent said about any money seized.
The Mexican police may be corrupt but they at least limit themselves to the cash in your wallet. (Thanks to JTT)
Business Case Study: FS Reloading, Lee Precision, and Integrity
Most of my reloading equipment is Lee mainly because they're lower-priced, provide good value, and because it was their sub-$100 Lee Anniversary reloading kit that got me into reloading in the first place. They're also proud of the fact that all of their products are designed and manufactured in the US. And one of the best sources for Lee products online has been FS Reloading which has been around for a long time and was just down the street from Lee in Wisconsin.

However my last order from FS Reloading was in February and after six weeks (long enough for me to have forgotten about it - luckily it wasn't critical) I noticed that I hadn't heard anything from them other than an initial order response and finally emailed them to make sure that the order did go through. They assured me that it was being processed and about two weeks later my package finally arrived. Apparently I wasn't the only one having problems with orders because I received this email from FS Reloading a few days ago:
Where's My Stuff?

Dear FS Reloading Customers,

My name is Jonathan Carter, General Manager of Pictor Design, LLC, the web hosting provider for FS Reloading. I regret to inform you that the owner of Factory Sales, LLC and FS Reloading, Greg Ehlenbach has been suffering from declining health for some time and is no longer able to operate his business.

Pictor Design is owed a great deal of money by FS Reloading. While reviewing the situation, I was dismayed to find a large number of customers waiting for orders that haven't been shipped. I didn't want to see FS Reloading simply close its doors leaving me unpaid and you unserved.

Fortunately we reached an agreement with Greg Ehlenbach on June 1, 2016 for Pictor Design to acquire many of the assets related to fsreloading.com. As a result, Pictor Design has taken over the operation of the FS Reloading web site.

John Lee of Lee Precision has graciously agreed to help us and you who are owed Lee Products by shipping the past due orders direct to each customer. You will receive a tracking number as soon as Lee Precision can process and ship the orders.

Now that we have direct control of the web site, you can expect steady improvements in service and support.

My staff and I are excited to be taking over fsreloading.com. Many of us are avid hunters, shooters and reloaders just like you. We have built and maintained shooting industry web sites since 1994 and look forward to now serving your reloading needs. We greatly appreciate your support and patience during this transition and look forward to great things coming soon.

Jonathan Carter, General Manager Pictor Design, LLC.
Since then there have been several updates on the status of orders and the company, and Lee Precision has been working with them logistically (and I suspect financially) to make sure all customers' orders are fulfilled as soon as possible. It's nice to see two companies showing integrity while trying to make the best of a bad situation for their customers. So I wanted to give them some props for it.
Verizon's 'Can You Hear Me Now' Guy Now Working For Sprint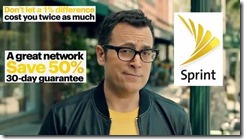 The US Army Is Rolling Out Superhuman Hearing to Soldiers
TCAPS is $2,000 pair of earbuds designed to limit battlefield noise exposure, cutting off noise that reach a set decibel threshold. The wearer can still hear gunshots and estimate their direction, but the noise is dampened to a non-damaging level thanks to microphones that detect the noise, and internals that use sound canceling technology to modify it for a wearer's ears.

At the same time, the decibel cap allows TCAPS-equipped soldiers to hear the voices of others around him, including through radios and other communications equipment.

Not only is TCAPS a safety device, it's also an acoustic sensor: The same microphones the system uses to constantly detect and screen noise can be turned up to detect sounds even the naked human ear would have trouble finding.
Haunting Last Photos of 21 People Taken Before They Died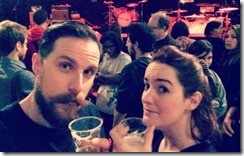 Megan Fox Has Some Theories About The Egyptian Pyramids And Their True Purpose
Fox isn't sure she wants to follow her string theory vision anymore. "I don't think acting is my ultimate passion," she says about a week before the "Ninja Turtles" opening. "I have other skill sets and gifts that are much, much stronger that I am obligated to exercise and use. I'm really more intellectually minded."
"I've always been into alternative history, antiquities, archaeology. I've always been really consumed by these deep mysteries that exist on our planet that can't be explained today by science. They eat away at me."
Read on to discover the truth about the Egyptian pyramids that only a hawt string-theorist/actress could reveal.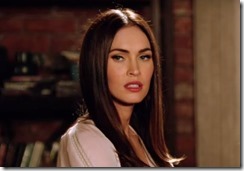 Amazon and Microsoft Directors Arrested For Giving Back to the Community
The Yahoo group is for closers only.
Tonight's post brought to you by paratroopers on D-Day: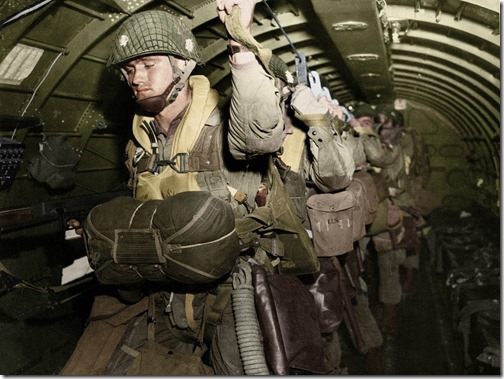 Notice: Posted by permission of AceCorp LLC. Please send overnight open thread tips to maetenloch at gmail via usual dead drop. ONT is not recommended for lactating or easily impregnated women.
Posted by: Maetenloch at
11:09 PM