Overnight Open Thread (6-2-2016)
What's most depressing about it is that people actually pay money to attend Oberlin. Heck, $50,586 a year is nearly a thousand bucks a week, and imagine all the fun things you could do with that kind of money. You could develop a heroin addiction, for example. A teenage junkie could spend four years shooting up and, by age 22, would probably be less confused than a typical Oberlin graduate.

Oh, sure, it's probably a bad thing to be addicted to heroin, but you never hear a junkie babbling about "frames of intersectionality," do you?

-- RSM in Oberlin College Is Decadent and Depraved
Social Media Round-Up
Facebook Begins Tracking Non-Users Around the Internet
Facebook Could Be Eavesdropping On Conversations Near Your Phone
Anything that you're doing on your phone, Facebook is watching." the professor said. Now how do you prove that? Professor Kelli tested out her theory by enabling the microphone feature, and talked about her desire to go on a safari, informing about the mode of transport she would take. "I'm really interested in going on an African safari. I think it'd be wonderful to ride in one of those jeeps," she said aloud, phone in hand. The results were shocking, as less than 60 seconds later, the first post on her Facebook feed was about a safari story out of nowhere, which was then revealed that the story had been posted three hours earlier. And, after mentioning a jeep, a car ad also appeared on her page.
Twitter Suspends Accounts Parodying Vladimir Putin
Internet Giants Join Forces to Fight "Hate Speech" in Europe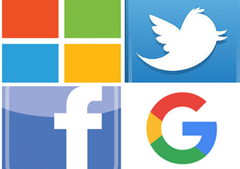 Japan Report - Part 2
So while I was in Yokohama I attended a Japanese baseball game which I had wanted to do for a long time. It was the Yokohama Baystars vs. the Hanshin Tigers. Since most Japanese baseball terms are taken from English and a lot of the announcements were done in English, I had no problem following the game. Professional baseball has been in Japan for almost a century - long enough for them to develop their own traditions such as the belief that the soil in Meiji-Jingu Stadium is practically hallowed ground or the Curse of Colonel Sanders.

For the most part it was very similar to attending an MLB game but with some uniquely Japanese twists such as serving sushi and sake along with the traditional fare. There are also specific cheering sections in the stands which are very organized and synchronized with cheers and songs during the game and who are allowed to bring in flags and drums. They also practice during non-game days. And then there were the beer girls who are cute, young girls in short skirts who run up and down the stands all game with a pony keg strapped to their backs selling you beers at inflated prices which you gladly pay.
Most Japanese teams have at least one or two foreign players. It used to be that Japan was where American baseball players went to keep on playing for a few more years after their MLB career was over. But recently Japan has become something of an alternative minor league for the MLB with some promising players stuck in the minors opting to go to Japan for a year or two to make some money and hopefully improve their skills enough to make it to The Show in the US. Interestingly the manager of Yokohama Baystars, Alex Ramirez formerly of the Cleveland Indians, is the only one of the few foreigners to ever manage a team in Japan.
This particular game was tied after 9 innings and then again after 12 innings. I started stretching and preparing to settle in for the long haul when all of a sudden the announcers declared the final result and people started leaving. I had forgotten that in Japan games are limited to 12 innings no matter what the score while in the US games continue until someone is ahead at the bottom of the inning or no more pitchers are available.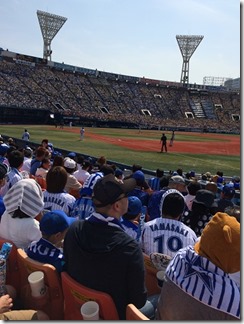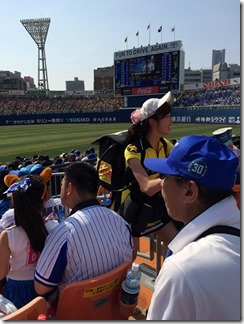 "Coincidence Detector": The Google Chrome Extension Alt Right Types Use to Track Jews
Apparently it's a thing now for white supremacists and Alt Right types to enclose the names of Jews on the web with triple parentheses i.e. Mark (((Levin))). As one user described it, "It's closed captioning for the Jew-blind" which just happens to help people more effectively direct their hate tweets. It also has the side benefit of being effectively unsearchable on search engines and social media. But of course it gets tedious having to manually label Jews all day so now there's a Chrome extension, Coincidence Detector, that does it for you. It crosschecks all names on web pages with it's database of Jews and Jewish-sounding names along with cucks and other Untermenschen and automatically applies the echo operator '(((x)))' so you know who they are.
Note that AoSHQ Prime members actually already get this for free in the Boobage Detector feature - just uncheck everything in the Options menu including Moronettes Only and then check just the Shadayim box with Min Size set to zero.
Obama Regulators Lose Case to Apply Future Laws to the Past
Congratulations  - you may already be a future criminal.
The Obama administration Medicare administrators tried to fine therapy provider Caring Hearts $800,000 for violating regulations back in 2008 that were not even issued until 2010. The judge's opinion is well-written, quite readable for a non-lawyer, and damning to the government.
This case has taken us to a strange world where the government itself -- the very "expert" agency responsible for promulgating the "law" no less - seems unable to keep pace with its own frenetic lawmaking. A world Madison worried about long ago, a world in which the laws are "so voluminous they cannot be read" and constitutional norms of due process, fair notice, and even the separation of powers seem very much at stake. But whatever else one might say about our visit to this place, one thing seems to us certain: an agency decision that loses track of its own controlling regulations and applies the wrong rules in order to penalize private citizens can never stand. Indeed, we would not be surprised if -- should Caring Hearts bring an otherwise eligible application for costs and fees under the Equal Access to Justice Act, 28 U.S.C. § 2412(d) - CMS were to accept on remand that its positions in this case were not "substantially justified."

...The district court's order affirming the agency's denial of relief under § 1395pp is vacated and this matter is remanded to the district court with instructions to return the case to the agency promptly for further proceedings consistent with this opinion.
Univision Anchor Booed, Heckled for Speaking Spanish, Attacking Trump During Cal State Fullerton Commencement Speech
Follow the logic, that only a journalist can truly understand, apparently.

Salinas chooses to use a commencement speech to divide her audience along cultural and political lines. She insults the English speaking audience by purposely delivering comments in a language that they could not understand. She encourages them to chuck out any journalistic ethics they may have learned at college by encouraging the new graduates to "use the tools of media to rebut political figures such as Donald Trump."

And when the graduates use their voices and their 1st amendment rights to communicate their opposing opinion to her rude and radical message, she blames Donald Trump.
Obama's Job Approval Reaches 51%, Highest of His Second Term
It beats the fuck out of me. All I can think is that the less he's in the public eye the more LIVs tend to replace the actual Obama with their imagined fantasy version of a President Obama in their minds. Note that this has implications for which party is more likely to win the 2016 election.
Why the "Scar Tissue" Excuse for Hillary's Document Destruction Fails
Because Hillary was destroying records and lying about it long before she ever came to Washington DC. It's her nature and has been her entire working life.
Reason #22 the Libertarian Party is Going Nowhere This Year
Just like they did in 2012 and 2008 and...
And then you had this:
It just so happens that a Comic Con is also being held at the Rosen Center this weekend: people dressed as Harry Potter, the Hulk and "Star Wars" characters have had to walk by the Libertarian booths to make it to their own convention.
The Man who snuck into the Vietnam War Zone to Buy his Best Friends a Beer
The ultimate beer run.
"A lot of my friends were serving in Vietnam. I just wanted to go over there and buy them all a beer. That's what I did". John 'Chickie' Donohue was a civilian merchant marine from New York City who conned his way into Vietnam at the height of the war to search for his enlisted three best friends and deliver them some beer, mid-combat.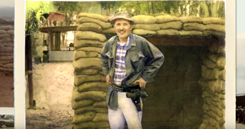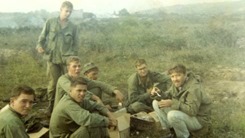 See if you can guess why before reading the story. It's the story of our age.
Behold the Gwyneth Paltrow Golden Dildo
Just a mere $15,000. For women who get off on spending their husband's money on insanely over-priced status symbols peddled by Hollywood's most oblivious rich girl.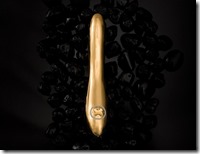 Yahoo group. That is all.
And my lo-fi Twitter spew.
Tonight's post brought to you by xe the cybercat: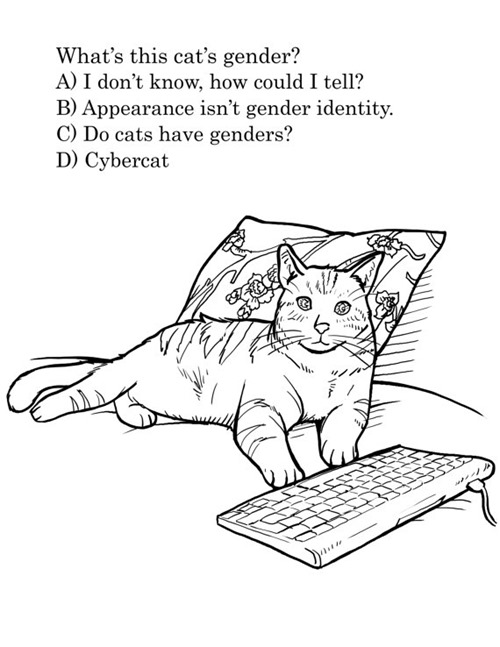 Notice: Posted by permission of AceCorp LLC. Please e-mail overnight open thread tips plus $1 for S&H to (((maetenloch))) at gmail. Otherwise send your scraps to <<<BizarroAce>>>. Note that the mannequins are for display only. Do not taunt (((happy-fun ball))).
Posted by: Maetenloch at
11:31 PM