Overnight Open Thread (4-26-2016)
Quote of the Day I - Leftism in a Nutshell Edition
"We obviously have to do a whole lot more to avoid what they call the 'school to prison pipeline' and replace it with a 'cradle to college pipeline' and that really starts early, and it starts early with working with families, working with kids, building up community resources. I'm very supportive of the mayor's proposal to tax soda to get universal preschool for kids. I mean I don't, you know, we need universal preschool, and if that's a way to do it, that's how we should do it."

-- Hillary Clinton at a campaign event in Philadelphia
Quote of the Day II - Euphemism Edition
I'm not sure, but I suspect that once upon a time "juvenile delinquent" was a liberal euphemism for "young criminal." As often happens, however, eventually even the euphemism is thought to be too harsh, and so a better one has to be found. And so one has: This Obama-administration press release yesterday talked a lot about "justice-involved youth."

-- Roger Clegg
Some of my nurses were great - concerned about my comfort and stress - but other hospital workers were indifferent. When the customer doesn't pay, customer service rarely matters.

-- John Stossel on his treatment for lung cancer
What economic lessons can we learn about the $15 minimum wage law from an $8 per pound minimum beef price law'?
Despite what we hear from labor unions and the "Fight for $15" crowd, employees compete not against employers for higher wages, but against other employees. And it's also the case that employers compete against other employers for the best employees. It's like that in every market: buyers (employers) always compete against other buyers (employers), and sellers (employees) always compete against other sellers (employees).
Economist Walter E. Williams has used the following example to illustrate the competition described above between unskilled and skilled workers by looking at the market for different qualities of beef (see examples here, here, and here). Suppose that hamburger sells for $4 per pound and sirloin steak sells for $8 per pound. Hamburger is a much lower quality variety of beef compared to sirloin steak, but can attract a significant number of buyers who choose hamburger over the higher quality option for the 50% savings in price. Likewise, many employers may choose lower quality, unskilled workers over higher skilled employees for the significant savings in labor costs.

But now suppose the government imposes a "$8 per pound minimum beef price law." In that case, most shoppers who buy beef will then purchase more sirloin steak and less hamburger because the lower quality meat has lost it main weapon to successfully compete against higher quality sirloin steak - a significantly lower price that compensates for the lower quality. Result? Hamburger sales will suffer due to the "minimum beef price law" and sirloin steak sales will increase. Just like in the labor market, a $15 an hour minimum wage will remove the most effective weapon that unskilled workers currently have to compete against skilled workers - the ability to work for a lower wage. Result? Employment opportunities for unskilled and limited-experience workers will contract, while employment opportunities for skilled workers will increase.

What Actually Happens When You Raise the Minimum Wage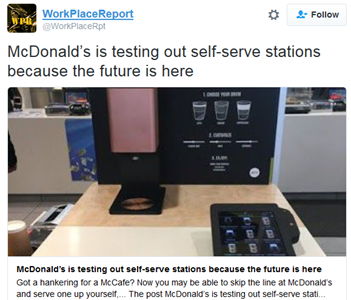 Yet Another Thing to Worry About: The Earth's Magnetosphere Collapsed in Space on Saturday For Two Hours
This has gotten a lot of play on certain rather excitable and paranoid websites but it seems to be legit. No magnetosphere would be a Very Bad Thing and even a magnetic pole flip would be a whole lot of pain and trouble.
This magnetic field, so important to life on Earth, has weakened by 15 per cent over the last 200 years. And this, scientists think, could be a sign that the Earth's poles are about to flip.

Experts believe we're currently overdue a flip, but they're unsure when this could occur.

If a switch happens, we would be exposed to solar winds capable of punching holes into the ozone layer.

The impact could be devastating for mankind, knocking out power grids, radically changing Earth's climate and driving up rates of cancer.
4-year-old Girl Bullied, Isolated to Gun-Shame her Father
Danish Home Guard to Protect Denmark's Borders
The slow death of Schengen.
The Danish Home Guard will assist police in carrying out random checks at Denmark's border with Germany, measures that were initially put in place as a temporary response to Swedish border controls but have since been extended five times.
A Right That Can Be Taxed is a Right That Can Be Denied
Which is why the Mariana Islands wants to subject all new handgun sales  to a $1,000 tax.
Mitsubishi: We've Been Cheating On Fuel Tests For 25 years
Further confirmation of my theory that all car companies have been cheating on the tests because there's no way to meet the government-mandated efficiency targets without making the cars so underperforming that few consumers would want to buy them.
Why Movie Trailers Now Begin With Five-Second Ads For Themselves
But where previous metahype promoted key dates in a marketing campaign -- like official trailer releases and fan celebrations -- the burgeoning trend of teasers within trailers exist purely to retain the viewer's attention in that exact moment. The teaser within the trailer speaks to a moment in which we have so many distractions and choices that marketers must sell us on giving a trailer three minutes of our time. This practice isn't limited to movie trailers, though. Next time you're on Facebook, pay attention to how the popular videos in your newsfeed are edited. Is the most interesting image the first thing you see? And does that trick get you to stop scrolling and watch?
College Runner Stages Incredible, Last-Gasp Comeback In 4x400 Relay
The girl in red is so far behind on the last leg that you don't even see her until near the end.
Apparently the reason the girls are so slow is that this race was at the end of the day and they had already run several events before it. The girl in red, Phil Healy, explained her win this way:
It was crazy because we didn't expect to win and I only decided to run 20 minutes before the event. I had ran (sic) in the 100 and 200 metres and one of the girls just asked would I fill in on the last leg and I said 'throw me in and I'll see what I can do'.
Sperm Donors in Sweden Rush to Help Single Women
Because they're altruistic like that.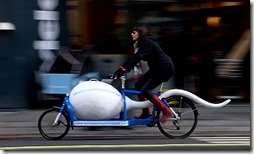 The Yahoo group is for non-justice-involved morons only.
Teh Tweet!
Tonight's post brought to you by why you never let the internet name things: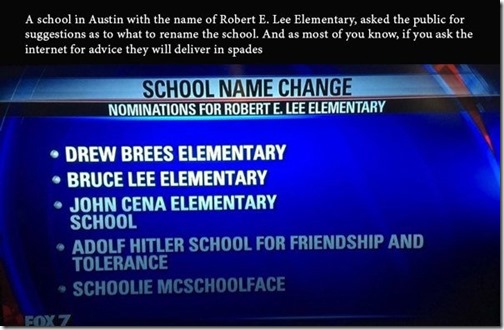 Notice: Posted by permission of AceCorp LLC. Please e-mail overnight open thread tips to boatymcmaetface at gmail. Reminder: Parking validation requires a certain amount of commitment.
Posted by: Maetenloch at
11:08 PM