Overnight Open Thread (3-21-2016) - Édition de Surprise
Quote of the Day I - The Real Che Edition
The fog of time and the strength of anti-anti-Communism have obscured the real Che. Who was he? He was an Argentinian revolutionary who served as Castro's primary thug. He was especially infamous for presiding over summary executions at La Cabaña, the fortress that was his abattoir. He liked to administer the coup de grâce, the bullet to the back of the neck. And he loved to parade people past El Paredón, the reddened wall against which so many innocents were killed. Furthermore, he established the labor-camp system in which countless citizens - dissidents, democrats, artists, homosexuals - would suffer and die. This is the Cuban gulag. A Cuban-American writer, Humberto Fontova, described Guevara as "a combination of Beria and Himmler." Anthony Daniels once quipped, "The difference between [Guevara] and Pol Pot was that [the former] never studied in Paris."

-- Jay Nordlinger
Remaining Mysteries From the Paris Attacks
Four months after the November attacks in Paris there's still a lot that authorities don't know. The attackers apparently had crates of disposable 'burner' phones, and only activated them shortly before the attack. But none of the burner phones or the attackers' personal devices contain any emails or texts linking them to the attacks which suggests that they were using some kind of hidden encryption or have another undiscovered communication network altogether and were disciplined about using it. Furthermore the bombs used were sophisticated and showed evidence of having been mass produced which indicates there could be a yet-to-be-found bomb factory somewhere within Europe.
One of the gunmen pulled out a laptop, propping it open against the wall, said the 40-year-old woman. When the laptop powered on, she saw a line of gibberish across the screen: "It was bizarre - he was looking at a bunch of lines, like lines of code. There was no image, no internet," she said. Her description matches the look of certain encryption software, which Isis claims to have used during the Paris attacks.

...New phones linked to the assailants at the stadium and the restaurant also showed calls to Belgium in the hours and minutes before the attacks, suggesting a rear base manned by a web of still unidentified accomplices. Security camera footage showed Bilal Hadfi, the youngest of the assailants, as he paced outside the stadium, talking on a cellphone. The phone was activated less than an hour before he detonated his vest. From 8.41pm until just before he died at 9.28pm, the phone was in constant touch with a phone inside the rental car being driven by Abaaoud. It also repeatedly called a cellphone in Belgium.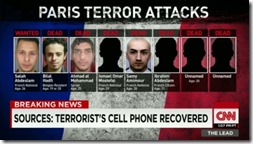 Hulk Hogan Wins Another $25 Million in Punitive Damages, $10 Million of Which Must Come Out of Nick Denton's Pocket
The jury's decision came just hours after Judge Pamela Campbell informed the four women and two men deciding the case that Denton is worth $121million while the site is valued at $83million.

Judge Campbell also informed the jury that the former editor of the site who posted the video, 41-year-old AJ Daulerio, has no assets and owes $27,000 in student loans. 

He was hit even harder than Denton by jurors Monday, who ordered him to pay $100,000 of his own money despite being told about his financial status earlier in the day.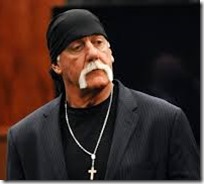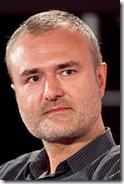 Like Baseball: Cry at Work If You Never Want to Succeed
Crying is an absolutely spiffing way to get what you want - in the short term. But once you've hosted a one-person snivel party, people tend to remember it. And nobody wants to see it again. People will start finding excuses to gently steer you away from challenging situations. They'll do your work themselves. They'll find someone else to give the hard-deadline gotta-have-this-now project.

All of which means you'll become devalued and marginalized. If you want to secure the promotion, snag the bonus, make it to the top, you'll have to prove you can do the tough stuff. Women will be set back 100 years if they start believing it's OK to cry on the job.

But hey, OK, fine, if you just want to remain on the Girl Track for the rest of your life, by all means interrupt the weekly departmental meeting to fill your empty venti cup with your hot, salty tears. But take a good look around you as you do so. In my experience, women bosses tend to be even less sympathetic than men to female issues. Why? Because women bosses know what it's like to be women. They managed to make it anyway, and they think other women should, too. Bosses like employees who remind them of themselves.
Girl, 6, To Be Taken Away From Her Foster Parents of 5 Years Because She is 1.5% Native American and They Are Not
Thanks to a 70s era law, the Indian Child Welfare Act, which says that native american children can only be placed with native american families.
Department of Children and Family Services agents were expected to take Lexi from her home at 10am on Sunday but postponed after a large group of protesters took a stand against her removal.

The family is under 'specific orders' not to tell Lexi or their other children what is happening. 

'As a grandmother, it's ripping my heart. It's ripping me apart to see Lexi has been a part of our family for almost five years, and she's not going to understand what's going on.

'The children are not going to understand the separation. This is going to destroy these children,' Tari Kelly, Lexi's foster grandmother, told ABC 7.

The Choctaw tribe has decided to place Lexi with extended non-blood relatives in Utah, who are not Native Americans and will not be living on the reservation.
So they've managed to maximize everyone's pain and suffering with no actual benefit. Good job assholes.
Transgender 16-Year-Old Wins the Right to Cut Off All Contact With Parents Who Adopted Him at 6 After They Called Him by His Old Name
Welcome to the age of narcissism and indulgence, now enforced by the state.
The boy, identified only as PD, expressed that he wanted to be a boy in 2014 and was referred to the Tavistock Gender Identity Clinic with gender dysphoria.

He later changed by deed poll. However his parents, who adopted PD when he was six, struggled to come to terms with his decision and called him by his previous name.

In a ruling made public today, Mr Justice Keehan said the couple's use of the wrong name had caused PD 'great annoyance and distress'.

PD came to the decision that he no longer wished his parents to be involved in his life; or receive any information about him, his assessment or any possible treatment.

His parents came to accept they should not receive any medical information but, in the hope they would one day be reconciled with their son, asked to receive quarterly updates on PD's life and welfare.

However the judge said PD, who has taken two overdoses and now lives with foster carers, did not agree with the request.

His views are held so strongly that he does not want his parents notified even if he needs emergency medical treatment.
Why You Shouldn't Let The Internet Name Things: Meet The RRS 'Boaty McBoatface'
The eccentric moniker emerged as a favourite after Britain's Natural Environment Research Council (NERC) sought input in naming the new vessel, which will be a flagship of its scientific fleet.

The public were urged to find an 'inspirational name' that reflects the ship's mission, studying ice sheets, and celebrates Britain's long naval history.

Former BBC radio presenter James Hand said that while he stands by Boaty McBoatface as a 'brilliant name' for a ship, he has actually voted for RRS David Attenborough to be the new name.

...Boaty McBoatface is currently leading with 28,590 votes. The second-favourite - the RRS Henry Worsley, named after the explorer who died trying to make the first unassisted solo crossing of the Antarctic in January - has just over three thousand votes.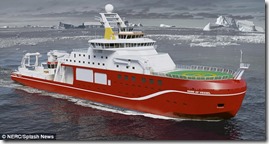 Meanwhile the US Air Force is asking people on Twitter to name the new B-21 bomber. Bomby McBomberface?
Man, 27, Who Was Arrested for Having Sex With a Stranger on a Las Vegas Ferris Wheel Before Planned Wedding Last Month is Murdered in a Carjacking While Driving his Stripper Fiancée Home From Work
News You Can Use: The Assfish is Actually a Kind of Cusk-eel
The Yahoo AoSHQ group - it's got electrolytes and shit.
Tonight's post brought to you by Greenland: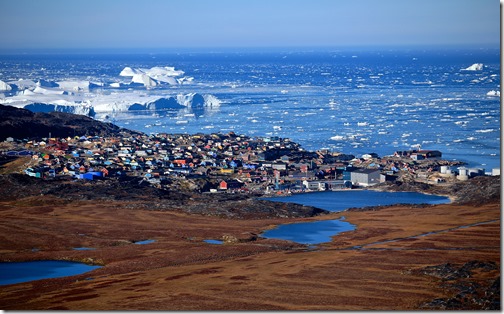 Notice: Posted by permission of AceCorp LLC. Please e-mail overnight open thread tips to maetenloch at gmail using the standard cipher. Otherwise send tips to Ace via coded carrier pigeon.
Posted by: Maetenloch at
08:49 PM