Sunday Morning Book Thread 02-14-2016: Valentine's Day Edition [OregonMuse]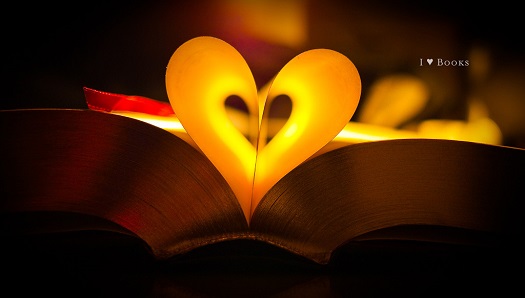 Good morning to all of you morons and moronettes and bartenders everywhere and all the ships at sea. And to all you young lovers wherever you are, we hope your problems are few. Welcome to AoSHQ's stately, prestigious, internationally acclaimed and high-class Sunday Morning Book Thread. The Sunday Morning Book Thread is the only AoSHQ thread that is so hoity-toity, pants are required. But since today is Valentine's Day, they can be pink.
108 Reading is fundamental: fun and mental!

Posted by: Joe Biden at February 07, 2016 10:07 AM (UBS9M)
Books For Valentine's Day
By the grace of God, I have been married to the lovely Mrs. Muse for over 30 years. I think it's a miracle that she has put up with my BS for that long. One of the things that has helped me reduce the amount of BS I'm pumping into the relationahip is this book,
Men Are from Mars, Women Are from Venus: Practical Guide for Improving Communication
by John Gray. Generally, I avoid the pop psychology and self-help stuff, but my pastor recommended it. "Yeah, I know it's not explicitly Christian" he told me, "but read it anyway, it's got some good insights." And he was right, it does. Mrs. Muse read it, too, and we've both benefited. We understand each other better, and what I found amusing was that it helped me in my phone tech support job, particularly in establishing rapport (and trust) with women callers. And, as an added bonus, this book describes men and women behaving in characteristically masculine and feminine ways, therefore feminists will hate it. As will other sexually maladroit and ignorant progressives who have expanded their revolt against their parents into a full-scale war on reality. I haven't read, but have been recommended
The 5 Love Languages: The Secret to Love that Lasts
by Gary Chapman:
Unhappiness in marriage often has a simple root cause: we speak different love languages, believes Dr. Gary Chapman. While working as a marriage counselor for more than 30 years, he identified five love languages: Words of Affirmation, Quality Time, Receiving Gifts, Acts of Service, and Physical Touch. In a friendly, often humorous style, he unpacks each one. Some husbands or wives may crave focused attention; another needs regular praise. Gifts are highly important to one spouse, while another sees fixing a leaky faucet, ironing a shirt, or cooking a meal as filling their "love tank." Some partners might find physical touch makes them feel valued: holding hands, giving back rubs, and sexual contact. Chapman illustrates each love language with real-life examples from his counseling practice.
Of course, both of these books spun off their own little cottage industry of additional books, speaking tours, seminars, etc. Just for grins, I ran "history of romantic love" through the Amazon search engine, and it came up with
How the French Invented Love: Nine Hundred Years of Passion and Romance
by Marilyn Yalom
How the French Invented Love is an entertaining and masterful history of love à la française by acclaimed scholar Marilyn Yalom. Spanning the Middle Ages to the present, Yalom explores a love-obsessed culture through its great works of literature—from Moliere's comic love to the tragic love of Racine, from the existential love of Simone de Beauvoir and Jean-Paul Sartre to the romanticism of George Sand and Alfred de Musset. A thoroughly engaging homage to French culture and literature interlaced with the author's delicious personal anecdotes.
This led me to
What French Women Know: About Love, Sex, and Other Matters of the Heart and Mind
by Debra Ollivier, an American-born Francophile author who, for example,
...pointedly debunks the myth that French women deprive themselves of fattening foods and drink in order to maintain a suitable weight, but reveals that French women are masters of portion control. She...came to the realization that, in France, women genuinely love men, and vice versa; both strive for more compatibility between the sexes, radically diminishing the "battle of the sexes" mentality so commonplace in American society. Intriguingly, Ollivier contrasts the French desire for mystery against the American need for knowledge and control, finding in the discrepancy a possible reason for the ever-escalating American divorce rate.
The problem is that in America, we've got an entire academic discipline (women's studies), which goal is the destruction of marriage, trying to set men and women permanently against each other. Not sure if they have that in France. However, having said this, I think our divorce rate was ridiculously high even before the crybullies and Frankfort School grievance jockeys showed up to throw sand in the social machinery. Lastly, there's
Adult Coloring Books: St.Valentines Sample Patterns: 33 Beautiful, Romantic Stress Relieving Designs
. The funny thing is, this is a Kindle book. Now how does that work? When you buy it, it contains a link to a FREE pdf version that you can download and print out.
Threadwinner
Nothing to do with books, but I have to repost this comment from yesterday:
152 The Pope needs to give up Communism for Lent.

Posted by: buzzion at February 13, 2016 12:05 PM (zt+N6)
Heh. Not bad for a dead guy.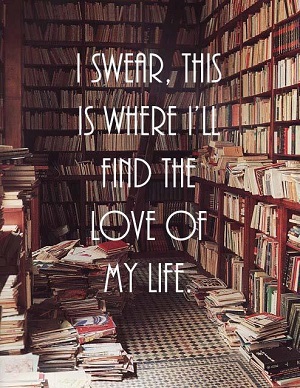 Collecting Books
Here's an interesting web page I found while looking for something else:
Book Collecting 101
. If you're interested in collecting books and don't know how to start, this will give you a few points. Topics include 'I Love Books, but what should I collect?', 'How and where do I start?', 'Internet Resources' and 'What gives a book its value?' I was interested in what they had to say about that last question, and after an informative discussion of contributing factors to book value such as condition, edition, provenance and association, signatures and inscriptions, this is what they said about supply/desirability & demand:
The fair market value of books depends on supply and demand. A hard-to-find book in great demand will have a higher value than a book available in large quantities that no one is buying. I refer you to those flash-in-the-pan diet and miracle-cure book authors who've had their moment of tv talk-show fame, and whose books now bask in obscurity, forgotten and unwanted.
So ultimately it depends on how badly people want it. I'm pleased to see econ 101 applied to a real-world example.
New Potter Books
There's a new Harry Potter book coming out this summer. But let's back up a bit. Late last year, they did a
Harry Potter stage play
:
The West End play Harry Potter and the Cursed Child is to pick up Potter's story where the last novel left off. Rumours that the play would be a prequel were dispelled by author JK Rowling earlier this year. It has now been declared a sequel, and the official eighth story in the series. It will focus on Harry's youngest son, Albus Severus, who in the epilogue to Harry Potter and the Deathly Hallows is about to start his first year at Hogwarts.
This has already been officially entered into the Potter canon as the 8th story in the series. The script will be released
as a book
on July 31st. Here is the Amazon blurb:
It was always difficult being Harry Potter and it isn't much easier now that he is an overworked employee of the Ministry of Magic, a husband and father of three school-age children.

While Harry grapples with a past that refuses to stay where it belongs, his youngest son Albus must struggle with the weight of a family legacy he never wanted. As past and present fuse ominously, both father and son learn the uncomfortable truth: sometimes, darkness comes from unexpected places.
I am completely ignorant of the Potterverse, never having read any of the books, so I have no idea what this might mean, i.e where the danger could come from. Meanwhile, back in the past, children's author
Beatrix Potter
started to work on a story she called "The Tale of Kitty-in-Boots". We know this because a researcher recently found a reference to this story in a 1914 letter from Potter to her editor. So the researcher
...went to the Potter archives at the Victoria and Albert Museum in London and, with the help of archivists, found three drafts of the story, handwritten in children's school notebooks, along with a color sketch of Kitty-in-Boots, a pencil rough sketch of the villain, Mr. Tod, and a dummy book with some of the manuscript laid out. Though the story was not unknown to Potter scholars, Potter's publisher apparently did not realize that there was a complete story stashed among her papers until Ms. Hanks read the manuscript...

The story centers on a rebellious cat with a protective owner, who sneaks out at night, at one point stalking an older, wiser and chubbier Peter Rabbit. Other familiar Potter characters, including Mr. Tod, Mrs. Tiggy-Winkle, Ribby and Tabitha Twitchit, have cameos.
Apparently, they delayed announcing their publishing plans, to coincide with 150th anniversary of Beatrix Potter's birth this year. This new old story will be published in the fall.
Moron Recommendations
Fair warning: I don't read every single one of the AoSHQ threads during the week, but if I catch any of you morons posting comments such as "I'm reading this book..." or "this book is great..." in a non-book-thread thread, you might find you and your book as a book thread topic. Like Donna here:
I am now reading a book, "On Becoming An American" that I picked up at an estate sale about a month. The author was born a French count, Sanche de Gramont. He found life as a French aristocrat stultifying dull and narrow. He emigrated here in the 1970's with his American wife, became a citizen, and changed his name to Ted Morgan (an anagram of deGramont).

His father was the son of his grandfather's third wife. His grandfather's second wife was a Rothschild so those kids got all the moola. He had a title but no money. So when he came to America, he and his wife furnished their place with Goodwill furniture. And he said most Europeans simply have no idea how well you can live in the US with stuff other people throw away.

He also said he was startled by Americans who were willing to loan friends the use of their cars. He wrote that cars are so precious in France, a Frenchman would rather loan you his wife.

Posted by: Donna and V. (sans ampersands) at February 10, 2016 01:20 PM (u0lmX)
So the book Donna is reading,
On Becoming American: A Celebration Of What It Means And How It Feels
, no longer appears to be in print, but is available used. The book is
...an inquiry into American identity--what it is that sets Americans apart from the rest of the world. Ted Morgan discusses America through the prism of his own experience: he was a French aristocrat, Sanche de Gramont, who became Ted Morgan and an American citizen in 1977...A Pulitzer-Prize winning journalist, Morgan's experience illustrates why immigration is central to the American experience. He sees us with fresh eyes, and writes with humor about our passion for fast cars, fast food and the freedom we take for granted...An antidote to facile put downs of America. Morgan makes the case that America is the greatest success story the world has ever known.
So a French guy with a froofy name moves to America, chucks his fancy title, and changes his name to "Ted Morgan" (one step removed from "John Smith"). Yeah, he's an American all right. He was an American before he got here.
___________
In response to ace musing about a pickup line used in the movie version of "50 Shades of Grey" in the hilarious live-blogging thread, moron commenter weft cut-loop advised:
Pro-tip: just be seen reading this shiz:

What Jane Austen Ate and Charles Dickens Knew: From Fox Hunting to Whist - the Facts of Daily Life in Nineteenth-Century England

It's actually a fun read. *wink* *wink* *wink*

Posted by: weft cut-loop at February 11, 2016 12:12 AM (wCF3s)
So here is the book wcl is talking about:
What Jane Austen Ate and Charles Dickens Knew: From Fox Hunting to Whist-the Facts of Daily Life in Nineteenth-Century England
by Daniel Pool.
For anyone who has ever wondered whether a duke outranked an earl, when to yell "Tally Ho!" at a fox hunt, or how one landed in "debtor's prison," this book serves as an indispensable historical and literary resource. Author Daniel Pool provides countless intriguing details (did you know that the "plums" in Christmas plum pudding were actually raisins?) on the Church of England, sex, Parliament, dinner parties, country house visiting, and a host of other aspects of nineteenth-century English life—both "upstairs" and "downstairs."
By the way,
whist
is a fun 4-player card game, full of challenges and opportunities for skilful play, but not as complicated as
contract bridge
, the game into which it eventually evolved. The play of the cards is similar, but there's no round of bidding prior to each hand being played.
Horatio Hornblower
was a demon whist player, who had near-total recall of the cards that had been played, which bedeviled his opponents to no end. As I remember, he played for money and he used his winnings to tide him over during periods of naval inactivity. (and which is why I'm a lousy card-player -- I can't remember squat} Here's the "bible" used by serious whist players in the 19th century, which you can read or download for free:
The Laws and Principles of Whist Stated and Explained and Its Practice Illustrated on an Original System by Means of Hands Played Completely Through
by "Cavendish" (the
nom de plume
of the British writer and games expert
Henry Jones
). Love those long titles.
___________
And this is not, strictly speaking, a moron recommendation, but I came across it while looking at weft cut-loop's recommendation, and I thought it might be of interest:
Medieval Underpants and Other Blunders: A Writer's (& Editor's) Guide to Keeping Historical Fiction Free of Common Anachronisms, Errors, & Myths
by Susanne Alleyn which advertises itself by saying it's "not a book on how to write historical fiction. It is a book on how
not
to write historical fiction."
Medieval Underpants will guide you through the factual mistakes that writers of historical fiction—both beginners and seasoned professionals—often make, and show you how to avoid them. From fictional characters crossing streets that wouldn't exist for another sixty (or two thousand) years, to 1990s slang in the mouths of 1940s characters, to South American foods on ancient Roman plates, acclaimed historical novelist Susanne Alleyn exposes the often hilarious, always painful goofs that turn up most frequently in fiction set in the past.
I'd like to see some of the examples. I'll bet they're a real hoot.
In a wide assortment of chapters including Food and Plants; Travel; Guns; Money; Hygiene; Dialogue; Attitudes; Research; and, of course, Underpants, she offers tips on how to avoid errors and anachronisms while continually reminding writers of the necessity of meticulous historical research.
If the chapters on "dialog" and "attitudes" are any good, I think they'd be worth the price of the book ($4.99 Kindle).
Books By Morons
You never know who's out there lurking. Got an e-mail from (very) infrequent moron commenter
DrC
. He is a practicing physician, and a pain management specialist, board certified in Anesthesiology and in Pain Medicine by the American Board of Anesthesiology. You can read about the rest of his qualifications
here
. Bottom line: he knows his stuff. So with the knowledge gained from his practice, DrC has written a book on chronic pain management:
Unraveling the Mystery of Chronic Pain: What You Need to Know to Get Relief
. It's written for
...people who suffer from chronic pain, as well as their families and friends. It begins with the biology of acute and chronic pain and what we know about why chronic pain develops. It includes discussions of treatments including exercise and meditation, dietary options, alternative therapies, medications, injections, and devices used in the treatment of chronic pain. The organization of the chapters reflects the author's strong belief that the most valuable information he can give you is centered on what you can do for yourself.
The good doctor tells me
Being shy and taciturn by nature, I've done absolutely nothing to promote the book. In fact I have resisted even mentioning it to the AoSHQ book thread until now.
I'm almost 60, and I've been blessed by God with a pretty much pain-free existence Which is pretty amazing considering what a train wreck my body is. I see a surprisingly large number of people my age with chronic back/knee/joint/other problems and break-downs that cause them frequent or constant pain. So this book may be of help to you morons with these sorts of problems.
___________
Moron author
Christopher Taylor
is giving away 2 signed print copies of his novel
Life Unworthy
(the one about the Nazis accidentally creating a werewolf that gets loose in WWII Poland). You can enter the drawing at
this goodreads link
from now until February 22nd.
___________
Please note that moron commenter AllenG's new novel,
Fire and Frost
, which I told you about in a previous book thread, is now available on Kindle for $3.49.
What I'm Reading
So this week I thought it was high time I read me some
Brad Thor
. So I decided to begin at the beginning with
The Lions of Lucerne
, but in the first chapter, some highly placed Washington DC types were planning to kidnap the President, a plot idea that is just too fantastic for me to suspend my disbelief for. An assassination attempt I can buy, but kidnapping? (I remember reading
The Golden Gate
by Alistair Maclean when I was in high school, a thriller which also involved the kidnapping of the President, only instead of running away to some secret hideout, the bad guys parked a big convoy of vehicles surrounding the President's limo right in the middle of the Golden Gate Bridge and stayed there while negotiating with the authorities. Wow, talk about a ludicrous plot!). And then one of the kidnap plotters turned out to be secretly gay, so I thought, oh forget it, I'll move on to something else. So I skipped ahead a few books in the series and started on
The Last Patriot
. I had heard that it had upset the usual crybully crowd because it said bad things about
jihadis
and Islam. Like for what? Well, maybe for stuff like this:
"Sunday night there was a murder at the Jefferson Memorial," said Rasmussen.

Ozbek finished scanning the file and handed it back to his colleague. "And?"

"Somebody whacked an employee of the Foundation on American Islamic Relations. Are you familiar with them?"

Ozbek was. The Saudi-funded Foundation on American Islamic Relations, or FAIR as it was ironically known, was one of the biggest Islamist front organizations in the United States. It had offices across the country with representatives who rushed to the microphones any time a Muslim was accused of anything. They were knee-jerk reactionaries who trotted out the dreaded Islamophobia slur before knowing any of the facts of a case.
Ha ha. Yeah, I'm sure that went over real well with the crybully scolds at
CAIR
and their progressive enablers. So I figured
TLP
was worth reading, and I must say I'm happy to say I'm enjoying it. It's a competently executed page-turner that I had to force myself to put down, otherwise I'd be up all night.
___________
A couple of weeks ago, I mentioned I was reading Patrick O'Brian's
Aubrey/Maturin series
and the difficulty in negotiating the nautical terminology in addition to the antiquated words, and this brought an e-mail response from a moron who pointed me to some books that explain some of this stuff.
A Sea of Words, Third Edition: A Lexicon and Companion to the Complete Seafaring Tales of Patrick O'Brian
which pretty much doesn't need an explanation, but I'll provide one, anyway:
This comprehensive lexicon provides definitions of nautical terms, historical entries describing the people and political events that shaped the period, and detailed explanations of the scientific, medical, and biblical references that appear in the novels.
$7.99 for the Kindle edition. Then there's
Harbors and High Seas, 3rd Edition : An Atlas and Geographical Guide to the Complete Aubrey-Maturin Novels of Patrick O'Brian, Third Edition
:
This indispensable guide to navigating the well-loved Aubrey-Maturin novels has been updated, with new chapters devoted to the final books in the series. Harbors and High Seas includes maps created exclusively for each of the novels in this world-renowned series.
Also $7.99 on Kindle, but be advised that all those detailed maps push the size of the book up to 43 Mb. That's uuuge. And speaking of uuuuge,
Patrick O'Brian's Navy: The Illustrated Companion to Jack Aubrey's World
is going for the uuuge price of $30.00 on Kindle, so I linked to the dead tree version instead, which is less expensive by about a third:
This first full-color illustrated companion to the Aubrey-Maturin series...explains the fascinating physical details of Jack Aubrey's fictional world. An in-depth historical reference, it brings to life the political, cultural, and physical setting of O'Brian's novels. Annotated drawings, paintings, and diagrams reveal the complex parts of a ship and its rigging, weaponry, crew quarters and duties, below-deck conditions, and fighting tactics, while maps illustrate the location featured in each novel.
Sounds like it might be one of those gorgeously illustrated books you can put on your coffee table. Lastly, Patrick O'Brian himself wrote a small book about the historical details of the time of his novels:
Rum, Sodomy, and the Lash: It's a Man's Life in The Royal Navy
, ha ha, no, the title is actually
Men-of-War: Life in Nelson's Navy
, a
...companion to Patrick O'Brian's sea novels, a straightforward exploration of what daily life in Nelson's navy was really like, for everyone from the captain down to the rawest recruit. What did they eat? What songs did they sing? What was the schedule of watches? How were the officers and crew paid, and what was the division of prize-money?...Line drawings and charts help us to understand the construction and rigging of the great ships, the types and disposition of the guns, and how they were operated in battle. A number of contemporary drawings and cartoons illustrate aspects of naval life from the press gang to the scullery. Finally, a generous selection of full-color paintings render the majesty and the excitement of fleet actions in the age of fighting sail.
The Kindle version is $13.49 spendy. I'd go $9.00 for
the hardback edition
.
___________
Don't forget the AoSHQ reading group on Goodreads. It's meant to support horde writers and to talk about the great books that come up on the book thread. It's called AoSHQ Moron Horde and the link to it is here:
https://www.goodreads.com/group/show/175335-aoshq-moron-horde
.
___________
So that's all for this week. As always, book thread tips, suggestions, bribes, rumors, threats, and insults may be sent to OregonMuse, Proprietor, AoSHQ Book Thread, at the book thread e-mail address: aoshqbookthread, followed by the 'at' sign, and then 'G' mail, and then dot cee oh emm. What have you all been reading this week? Hopefully something good, because, as you all know, life is too short to be reading lousy books.