The Morning Rant: Minimalist Edition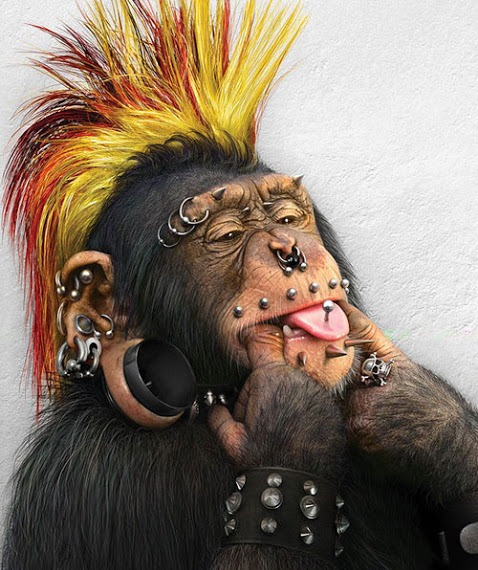 With almost 14 months to go until the 2024 presidential election, the polls are beginning to fly thick and fast. Ignoring for a moment the ridiculous bias inherent in many of the polling companies, the reticence of many Americans about admitting who they support, and realizing that 14 months is an eternity in politics, there is still a huge problem with paying attention to any general election poll. The electoral college! These polls are national polls, and mean absolutely nothing in the grand scheme of presidential elections. Does it really matter what anyone in California thinks about a race between Trump and Biden? Or South Carolina or Minnesota or Kansas or Oregon or Wyoming? The only thing that matters is the election results in the swing states, and those are not reflected in any of these polls. Here is RealClearPolitics list of
the latest polls.
2024 Iowa Republican Presidential Caucus
FOX Business Trump 46, DeSantis 15, Haley 11, Ramaswamy 7, Scott 7, Christie 3, Pence 3, Burgum 2, Binkley 1, Hurd 0, Hutchinson 0 Trump +31 2024 South Carolina Republican Presidential Primary FOX Business Trump 46, Haley 18, DeSantis 10, Scott 9, Christie 4, Ramaswamy 5, Pence 4, Hutchinson 1, Burgum 0 Trump +28 2024 Democratic Presidential Nomination Rasmussen Reports Biden 57, Kennedy 25, Williamson 3 Biden +32 President Biden Job Approval Rasmussen Reports Approve 46, Disapprove 53 Disapprove +7 2024 Republican Presidential Nomination
Emerson Trump 59, DeSantis 12, Ramaswamy 7, Haley 3, Pence 5, Christie 5, Scott 2, Burgum 1, Hutchinson 1 Trump +47 2024 Democratic Presidential Nomination
Emerson Biden 62, Kennedy 14, Williamson 4 Biden +48 General Election: Trump vs. Biden
Emerson Trump 45, Biden 45 Tie General Election: Trump vs. Biden vs. West
Emerson Trump 43, Biden 42, West 4 Trump +1 2024 Republican Presidential Nomination
Yahoo News Trump 59, DeSantis 13, Ramaswamy 5, Haley 5, Pence 3, Christie 1, Scott 1, Burgum 1, Hutchinson 0 Trump +46 2024 Democratic Presidential Nomination
Yahoo News Biden 68, Kennedy 7, Williamson 4 Biden +61 General Election: Trump vs. Biden
Yahoo News Trump 44, Biden 44 Tie General Election: DeSantis vs. Biden
Yahoo News Biden 44, DeSantis 41 Biden +3
Sure, it's fun to look at these and wonder who the hell thinks Fat F*ck Christie is a worthwhile candidate for president, or who the profound retards are who think that Biden is doing a good job. But it's only the swing states that matter: Georgia, Virginia, Wisconsin, and maybe Arizona (although I despair for that state). We can quibble about which states are truly in play, and of course the 800 pound gorilla in the room is the Democrat cheat apparatus, which is alive and well and being tuned up for November 2024, with apparently zero resistance from the national GOP. Sure, we can argue about Michigan, with the tremendous dissatisfaction with the Biden Junta's push for EV production, which will gut auto industry employment. But the wicked witch of the Mid-West is firmly in control there, and if you want to bet against Gretchen Whitmer, good luck. And if you are high as a kite, we can chat about New Hampshire. But that state is trending blue because of the exodus from Massachusetts, and I doubt they will vote Republican ever again. Pennsylvania? Don't hold your breath. Hell...they voted in a brain-dead Frankenstein stand-in for senator, and the cheat in Philadelphia is powerful and unchallenged, so PA is probably a lost cause. In fact, it will be an uphill battle no matter what. The fights that should have been fought are over, and the good guys lost. Ronna Romney McDaniel (the chair of the RNC) presided over catastrophic losses in 2018, 2020, and 2022, and she was rewarded with another term at the top of the party apparatus. Mitch McConnell was retained by the Republicans as Senate Minority Leader, in spite of his obvious hand in losing what could have been a tremendous 2022 midterm election. These are perfect examples of the dysfunction of the Republican party. The Democrats were rocked back on their heels by the economy, geopolitical failures, and a stumbling, incoherent crook at the top of the party, yet the GOPe snatched defeat from the jaws of victory, all because of their antipathy for Donald Trump and his nationalist/populist supporters. They would rather lose than see a resurgent Republican party with Americans as its focus, and until that changes, 2024 and beyond are probably out of reach.
MuNuvians
MeeNuvians
Polls! Polls! Polls!
Real Clear Politics
Gallup
Frequently Asked Questions
The (Almost) Complete Paul Anka Integrity Kick
Top Top Tens
Greatest Hitjobs
News/Chat