Wednesday Overnight Open Thread (5/24/23)
***
The Quotes of The Day
Quote I "In my mind, it may not be worth the risk,"
Jim Fredericks, senior vice president at the National Pest Management Association
Quote II "We realize that management cannot always prevent transgressive incidents from taking place. However, we think it is essential that student associations, based on a health association culture, do everything they can to prevent excesses and act effectively if they do occur," spokesperson Annelies Waterlander
Quote III 'I didn't lose my life, I lost an arm. It's not the end of the world, you know.' Jordan Rivera
Quote IV One of my favorite things about the Navy was being part of something bigger than myself. There is none of that here. I feel worthless. (H/T Hrothgar) Lieutenant Ridge Alkonis, USN
Quote V "The Supreme Court's decision not to hear this case means that people across the country remain vulnerable to law enforcement's claim of unfettered authority to surveil any of us at our homes, for as long as they wish, with no judicial oversight," Nathan Freed Wessler, deputy director of the ACLU's Speech, Privacy, and Technology Project
***
I think this employee has had it up to here with shoplifters. This is what happens when you continually coddle and baby criminals. Yes, criminals.
She should be fired': Legal expert discusses Dollar General employee caught on video 'intentionally' mowing down a man with her car for allegedly shoplifting
***
Why not teach "The Golden Rule"? When will the lily white liberals give up on the guilt trip they are on? Never and never.
UConn to require students to pass 'Anti-Black Racism' course in order to graduate The mandatory one-credit class will be included as part of the university's core curriculum at the start of the 2024-2025 academic year. UConn Provost Anne D'Alleva stated that the new social justice requirement would enable students to 'be leaders in creating a more just and equitable world.'
***
Eat feces and pass away, MushHead.
PRESIDENT Joe Biden has taken a jab at Ron DeSantis after his 2024 presidential campaign announcement caused Twitter Spaces to crash. The Florida governor made his presidential announcement on Twitter as host Elon Musk's Twitter Spaces repeatedly went down as DeSantis was expected to join the chat
Yes, the kinder, gentler Mis. Hum.
***
RIP Tina Turner.
***
I could use this in my wardrobe 2 weeks of the year. I kid, I kid about the 2 weeks. The idea is great, not so sure I would look good in spandex.
In a potentially huge development for fashion in tropical countries, an entomologist has come up with a Spandex-polyester weave that's impermeable to the proboscis of the mosquito. Mosquitos hospitalize hundreds of thousands every year in the tropics by spreading malaria, dengue fever, yellow fever, and West Nile virus, and every major proposed solution has failed to alleviate these burdens to any degree that can't be obtained with a simple mosquito net over someone's bed.
***
Their name gave it away. Duh.
Killer whales learn to sink yachts off Gibraltar
Hell-bent on revenge after being hit by boat, an orca named Gladis is now teaching others to attack, researchers believe
***
New Zealand sees a decline in its sheep population.
New Zealand's ratio of sheep to humans at lowest point in 170 years
Farmers turning to forestry and the fall in the price of wool are being blamed for the ratio of sheep to people falling below five to one
***
The ONT Musical Interlude & Strategic Planning Emporium
On this day: 24 May 1991
Founder member of The Byrds Gene Clark died of a heart attack aged 49. Wrote The Byrds hits 'I'll Feel a Whole Lot Better', and 'Eight Miles High', member of McGuinn, Clark and Hillman and solo. via thisdayinmusic.com
&&&
Born on this day: 24 May 1941
Bob Dylan (Robert Zimmerman), American singer-songwriter, author, and painter. Dylan has released over 40 albums since 1964, and was a major influence on The Beatles. His biggest hits are the 1965 US No.2 single 'Like A Rolling Stone', the 1969 UK No.5 single 'Lay Lady Lay', and his 1964 UK No.1 album The Freewheelin' Bob Dylan. He has won many awards throughout his career including the 2016 Nobel Prize in Literature, and twelve Grammy Awards. Dylan was also a member of The Traveling Wilburys. via thisdayinmusic.com
***
His people skills are lacking. But he wins:
Genius Award
Deltona man accused of chasing children with vehicle, nearly hitting them
Anthony Burgos faces charges of aggravated assault with a deadly weapon without the intent to kill
***
That 3AM call of nature would be a bitch. Think I'll stay home.
***
Well done officers! Well done indeed.
Tonight's Feel Good Story of The Day.
ICSO Deputies Use Life-Saving Efforts To Save Infant Ingham County Sheriff's deputies used life-saving CPR on an two-month-old baby who was not breathing when they arrived on the scene.
Science is never settled. If it was this individual would not be another:
Tonight's Feel Good Story of The Day.
A pair of implants forming a digital bridge between the brain and the spinal cord has enabled a 'test pilot' patient to better stand and walk again, showing promise for an innovation that could one day transform the lives of individuals with paralysis. Led by researchers from the Swiss Federal Institute of Technology Lausanne (EPFL), the investigation involved a 40-year-old man named Gert-Jan, who had been paralyzed by a biking accident over a decade ago. Gert-Jan had previously regained some ability to walk with the help of a front-wheel walker. For the three years before enrolling in the latest test though, he had reached a "neurological recovery plateau".
***
Gone Fishin'..................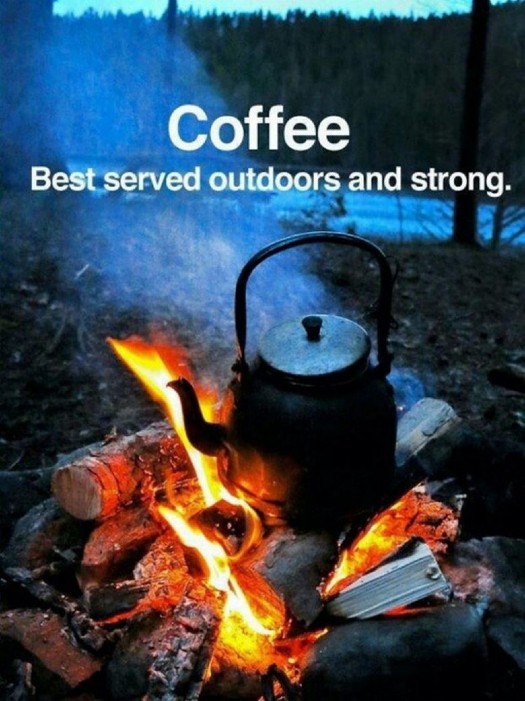 ***
Tonight's ONT has been brought to you by Questionable Work Habits.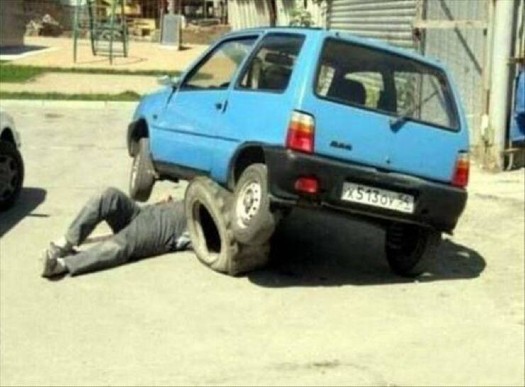 Notice: Posted with permission by the Ace Media Empire & AceCorp, LLC. The law office of Dewey, Cheatem & Howe, S.C. should be contacted with all ONT legal matters. In the event of legal matters with the ONT Hamsters, The International Brotherhood of Hamsters is represented by Dewey, Robem & Quick, S.C.
Posted by: Misanthropic Humanitarian at
09:55 PM
MuNuvians
MeeNuvians
Polls! Polls! Polls!
Real Clear Politics
Gallup
Frequently Asked Questions
The (Almost) Complete Paul Anka Integrity Kick
Top Top Tens
Greatest Hitjobs
News/Chat