Durham Has Come. And Gone.
He submitted a 306-page report to Merrick Garland, who I'm sure is determined to punish the wrongdoers in the FBI.
Few have read the whole thing yet, but we're getting bits of it.
Greg Price
@greg_price11 BREAKING: According to the Durham Report, the plan by Hillary Clinton to create a false story linking Donald Trump to Russia was briefed in August of 2016 by CIA Director John Brennan to President Obama, VP Biden, AG Loretta Lynch, and FBI Director Comey.
He points out that "Fusion Nat" Bertrand once called the Alfa Bank story a case of
being obviously true on its face.
Greg Price
@greg_price11
BREAKING: According to the Durham Report, the FBI agents who received the false Trump/Alpha Bank story from Michael Sussman determined they were lies but it was "FBI leadership" that ordered them to open a full case into it anyway. The false claim that Trump was connected to a Russian bank were also given to the media with full coordination between Hillary Clinton's campaign, Fusion GPS, Sussman and Marc Elias.
Benny Johnson
@bennyjohnson DURHAM REPORT: Our investigation determined that the Crossfire Hurricane investigators did not and could not corroborate any of the substantive allegations contained in the Steele reporting. Nor was Steele able to produce corroboration for any of the reported allegations, even after being offered $1 million or more by the FBI for such corroboration DURHAM REPORT: According to his handwritten notes, CIA Director Brennan subsequently briefed President Obama and other senior national security officials on the intelligence, including the "alleged approval by Hillary Clinton on July 26, 2016 of a proposal from one of her foreign policy advisors to vilify Donald Trump by stirring up a scandal claiming interference by Russian security services." DURHAM REPORT: The speed and manner in which the FBI opened and investigated Crossfire Hurricane during the presidential election season based on raw, unanalyzed, and uncorroborated intelligence also reflected a noticeable departure from how it approached prior matters involving possible attempted foreign election interference plans aimed at the Clinton campaign.
John Daniel Davidson
@johnddavidson The Durham report is damning. It shows the FBI operating as a disinformation shop for the Clinton campaign, ignoring its own rules, and blatantly & maliciously interfering in a presidential election. The Steele dossier was fake, and FBI knew it all along.

Kyle Becker
@kylenabecker The Durham report makes the compelling case that there was: 1) insufficient predicate intelligence to open an investigation; 2) the intelligence was not properly analyzed; and 3) the FBI agents had a biased predisposition to open an investigation against Trump.
FoxNews:
Special Counsel John Durham found that the Department of Justice and FBI "failed to uphold their mission of strict fidelity to the law" when it launched the Trump-Russia investigation. ... "Based on the review of Crossfire Hurricane and related intelligence activities, we conclude that the Department and the FBI failed to uphold their mission of strict fidelity to the law in connection with certain events and activities described in this report," the report said.
Durham said his investigation also revealed that "senior FBI personnel displayed a serious lack of analytical rigor towards the information that they received, especially information received from politically-affiliated persons and entities." "This information in part triggered and sustained Crossfire Hurricane and contributed to the subsequent need for Special Counsel Mueller's investigation," the report said. "In particular, there was significant reliance on investigative leads provided or funded (directly or indirectly) by Trump's political opponents." "The Department did not adequately examine or question these materials and the motivations of those providing them, even when at about the same time the Director of the FBI and others learned of significant and potentially contrary intelligence," the report said. Durham is referring to past FBI leadership in his report -- specifically former FBI Director James Comey and former FBI Deputy Director Andrew McCabe.
Durham said there is a "continuing need for the FBI and the Department to recognize that lack of analytical rigor, apparent confirmation bias, and an over-willigness to rely on information from individuals connected to political opponents caused investigators to fail to adequately consider alternative hypotheses and to act without appropriate objectivity or restraint in pursuing allegations of collusion or conspiracy between a U.S. political campaign and a foreign power." "Although recognizing that in hindsight much is clearer, much of this also seems to have been clear at the time," Durham's report said. "We therefore believe it is important to examine past conduct to identify shortcomings and improve how the government carries out its most sensitive functions."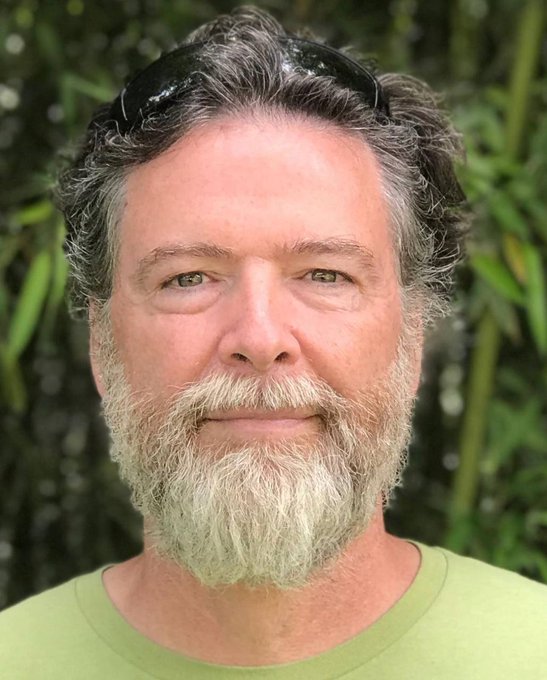 Here's Durham's big conclusion:

Durham's report "does not recommend any wholesale changes in the guidelines and policies that the Department and the FBI now have in place to ensure proper conduct and accountability in how counterintelligence activities are carried out."
Useless.

Sean Davis
@seanmdav BREAKING: Special prosecutor John Durham concluded that "neither U.S. nor the Intelligence Community appears to have possessed any actual evidence of collusion in their holdings at the commencement of the Crossfire Hurricane investigation." MORE from Durham's 306-page report, which @FDRLST has obtained: "FBI records prepared by [Peter] Strzok in February and March 2017 show that at the time of the opening of Crossfire Hurricane, the FBI had no information in its holdings indicating that at any time during the campaign anyone in the Trump had been in contact with any Russian intelligence officials."
@ChuckRossDC 2h It's a 320-page report. One quick thing that catches my eye: FBI ended one aspect of its investigation after "a longtime and valuable confidential human source" made an "improper and possibly illegal campaign contribution" to the Clinton campaign on behalf of a "foreign entity."

Thank to weft-cut loop
Even Perez, one of the Four Horsemen of the Steele Dossier (along with Jake Tapper, Carl Bernstein, and Jim Sciutto) who conspired with Comey and Clapper to present the dossier as a real intelligence assessment:
Remember, Even Perez was
Glenn Simpson's former partner at the WSJ.
Perez carried his old partner's fake dossier to CNN and got the entire media to pretend it was real:
Curtis Houck
@CurtisHouck CNN has Evan Perez reporting on the Durham report about the Trump-Russia probe. Remember, Perez used to work with FusionGPS co-founders Glenn Simpson, Tom Catan, and Peter Fritsch, the men whose firm cooked up the Steele Dossier
Flashback:
CNN's Undisclosed Ties to FusionGPS.
Niccole Wallace and Andrew Weismann claim victory: