Gardening, Puttering and Adventure Thread, Easter Weekend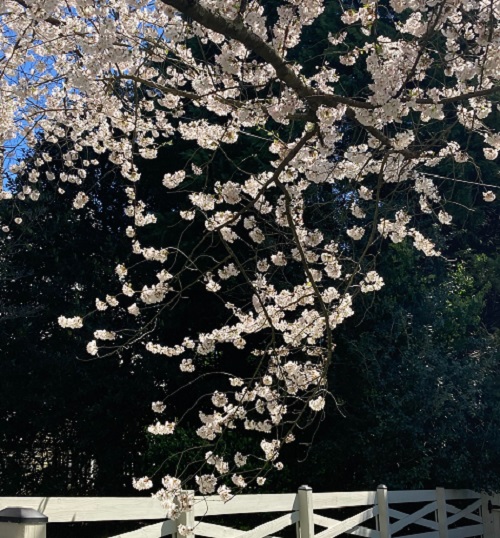 Hope everyone is having a nice Easter or Passover weekend. We have a lot of photos from the desert this week but first, this from last week: From
Sharon(willow's apprentice)
Last Sunday was cherry blossom day here in Bethesda. There is a neighborhood called Kenwood lined with trees as well as several park areas. It reminded me of a college spree day. People out strolling, picnicking, walking dogs,children running, bicyclers. Just loving the beautiful day.
Sounds glorious, and the photos are great.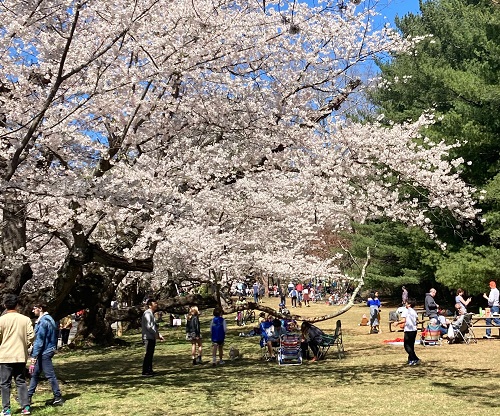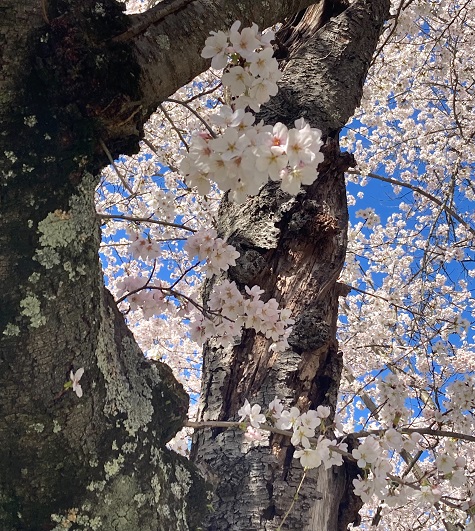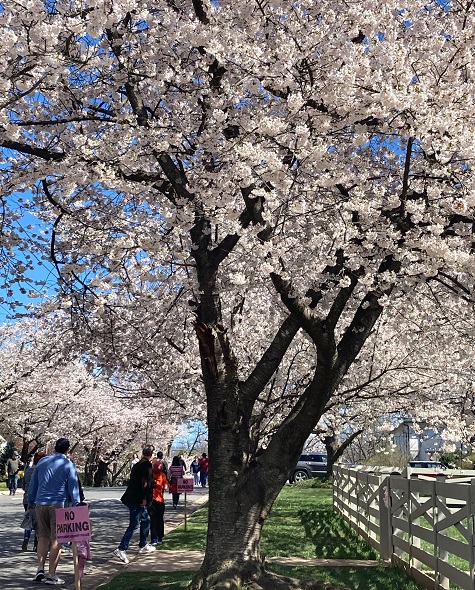 *
Edible Gardening/Putting Things By
I actually got one artichoke! It's still really tiny, but it is there. Next, are baby brussel sprouts forming on the stalk. These are in raised planter boxes. Nan in AZ
Wow!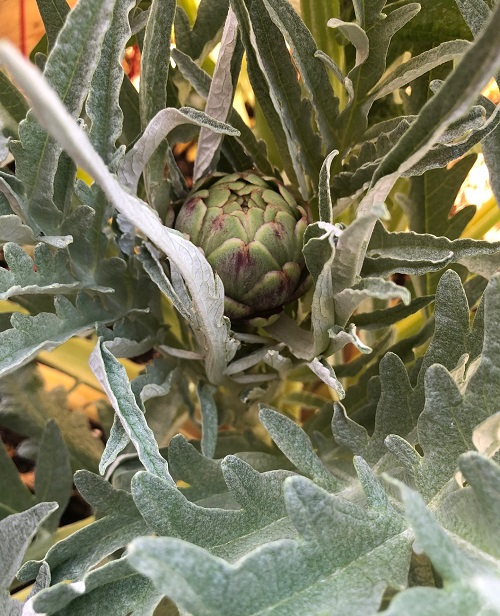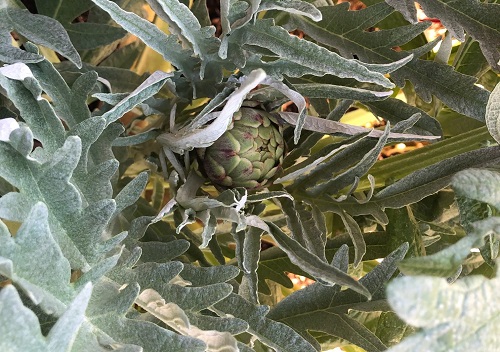 These are little Anne's apples that set from the blossoms two weeks ago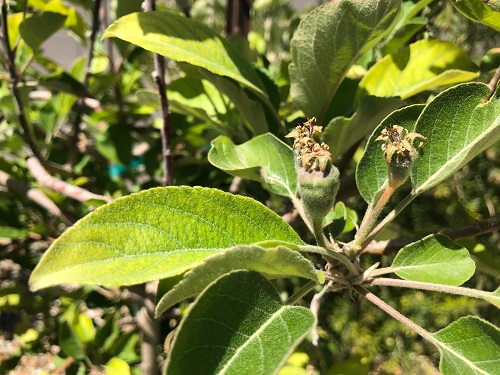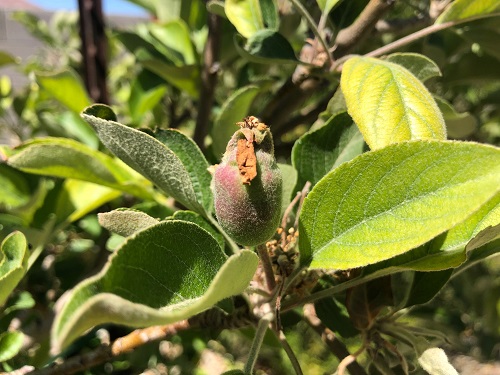 Best to thin each bunch to the largest fruit, as above.
First strawberry, loaded lemon blossoms on potted Meyer lemon, crabapple is blooming.
They all look great. Especially the strawberry!
*
Orange Hat Micro Dwarf
The tomatoes have started to ripen. They are not as thick skinned as some dwarfs I've tried, and they actually are sweet while still tasting like a tomato. I'm going to plant some outdoors, I think, as this is a determinate. I'd like to keep them going over the summer.

Lirio100
Looks like a good variety!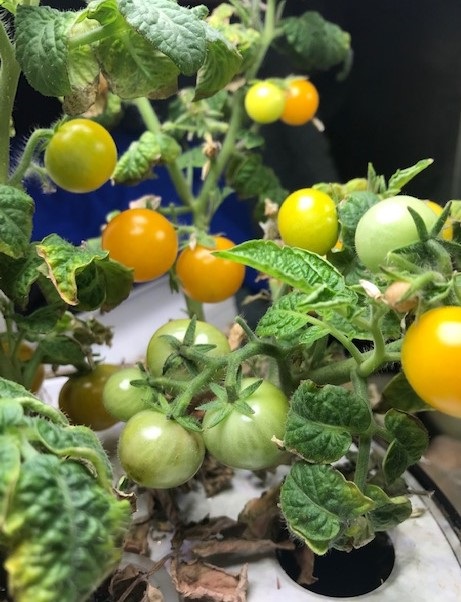 Gardens of The Horde
Howdy Katy and fellow Morons. This flower sprouted on a Cactus that has made an appearance on gardens of the horde several years ago, The Barbed Cock of Satan. It's "balls" rotted due to lots of squirrel process pine cone shavings collecting. I transplanted Il Castrati to another bed 1.5 years ago and yesterday I was thanked for my effort with this beautiful flower. The flowers from this plant only last 1 day, so I'm glad I was able to capture these images as a record. Close inspection indicates that I may get a few more flowers this spring. Enjoy digging in the dirt. Bonecrusher
Intriguing flowers!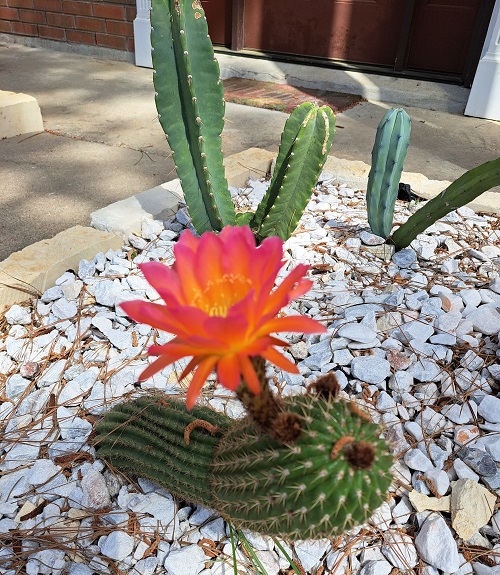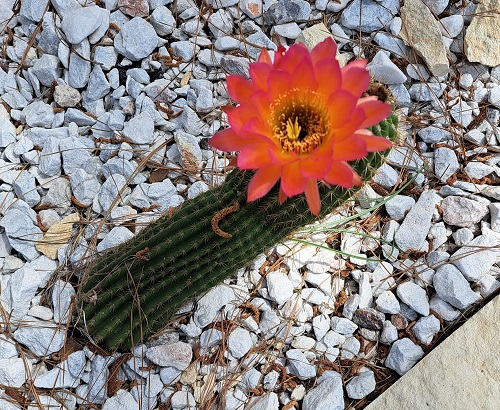 *
Long time ... first time.
Phoenix rain has made my plants extra happy. The vine is called Tangerine Beauty Crossvine. I feed my blooming cactus half strength tomato food. They bloom more often and longer. Missy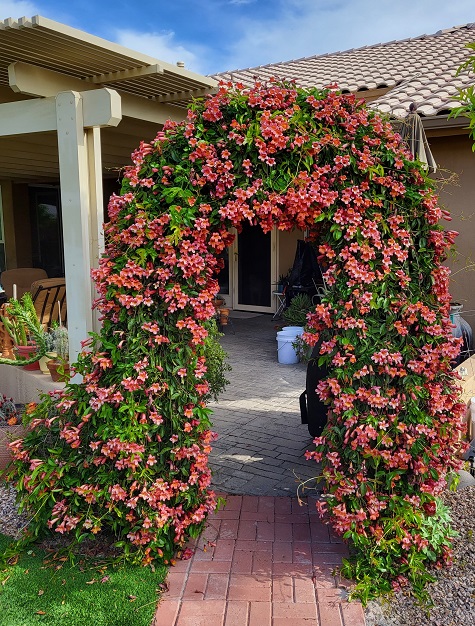 If I lived in the desert, I would grow a crossvine, I think.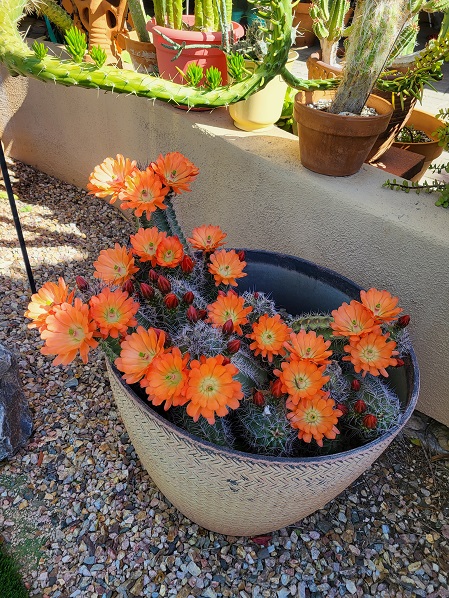 Love the one that's blooming. Bet the others are nice, too.
Hope everyone has a nice weekend.
If you would like to send photos, stories, links, etc. for the Saturday Gardening, Puttering and Adventure Thread, the address is:
ktinthegarden at g mail dot com
Remember to include the nic or name by which you wish to be known at AoSHQ, or let us know if you want to remain a lurker.
Week in Review What has changed since last week's thread?
Saturday Gardening, Puttering and Adventure Thread, April 1
Any thoughts or questions? I closed the comments on this post so you wouldn't get banned for commenting on a week-old post, but don't try it anyway.
Posted by: K.T. at
01:30 PM