Saturday Gardening, Puttering and Adventure Thread, April 1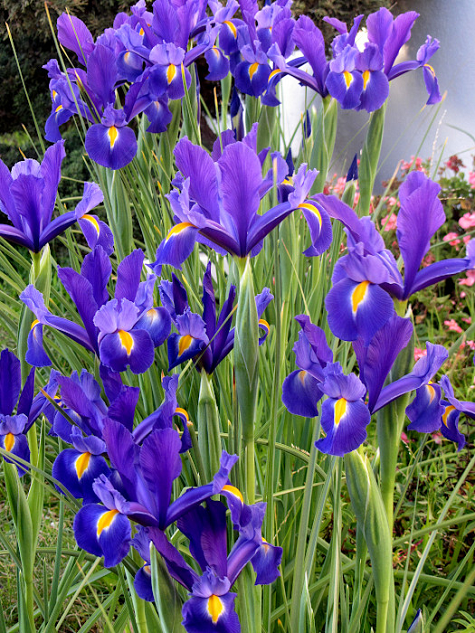 HAPPY APRIL! From
40 Miles North:
KT, the irises are tall this year... and it looks like I might get some nectarines: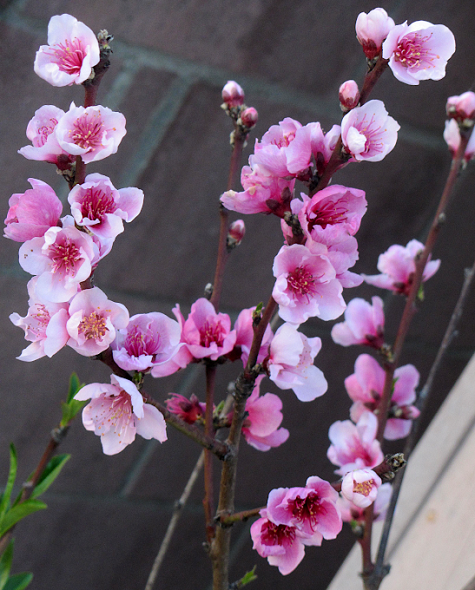 Great to see these blossoms! Spraying with copper against fungi?
*
Edible Gardening/Putting Things By
Grafting a petunia to a tomato plant
Gonna try it?
*
Science
From
Nurse r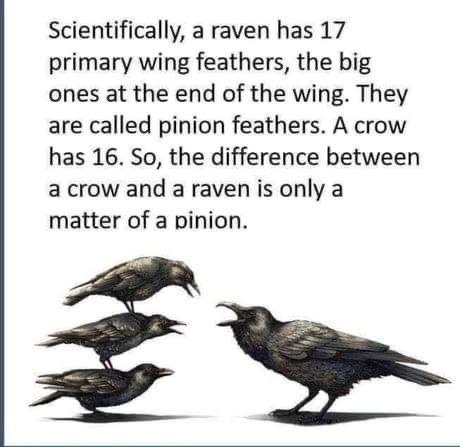 Adventure
Lurker "RS" here. The longsuffering spouse and I recently returned from visiting friends in Alabama. During our stay, we had occasion to spend a day hiking at the Graham Creek Nature Preserve in Foley, Alabama. Attached is a photo of a carnivorous Pitcher Plant along the trail. These beauties attract insects to the "pitcher," which they then can't escape and wind up drowning in the digestive nectar. I didn't see any with victims, but in fairness, we were hiking long after breakfast. Keep up the good work.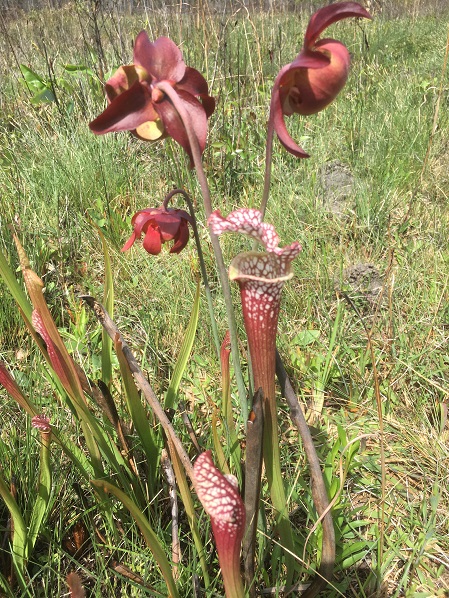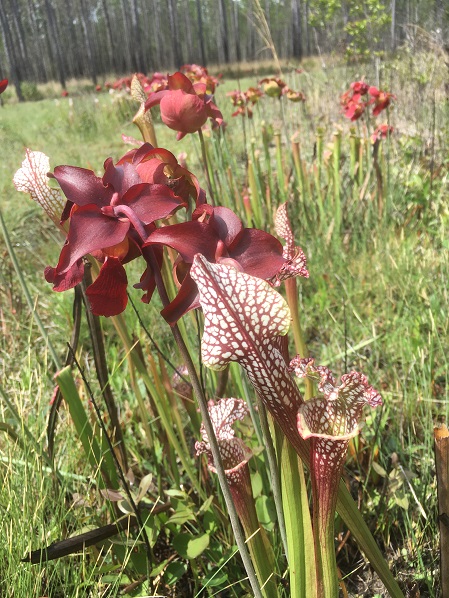 It's not just the pitchers, the flowers are intriguing, too.
More Carnivorous Plants
After seeing the photos above, I thought we might check in with our own outdoor carnivorous plant expert in Florida, Tony Litwin. Here are some of the photos he sent:
These are ones that are open for business so to speak with many still closed due to late cold spells which sets them back a bit. I included mostly Pitcher Plants, a Butterwort( Pinguicula ) . . Sundew
and we'll have to see more later. I always like the sundews. Quite a variety of Pitcher Plants. Which is your favorite?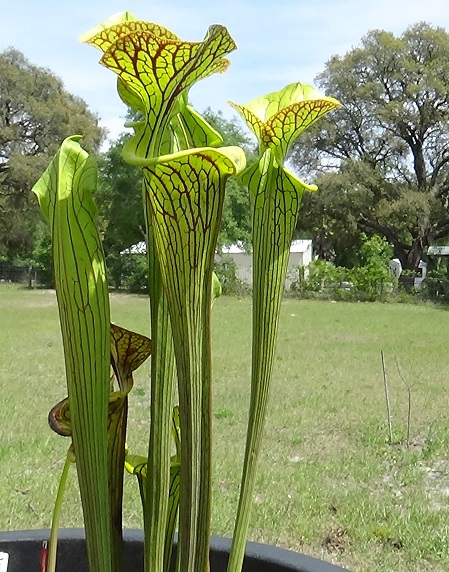 Sarracenia flava ornata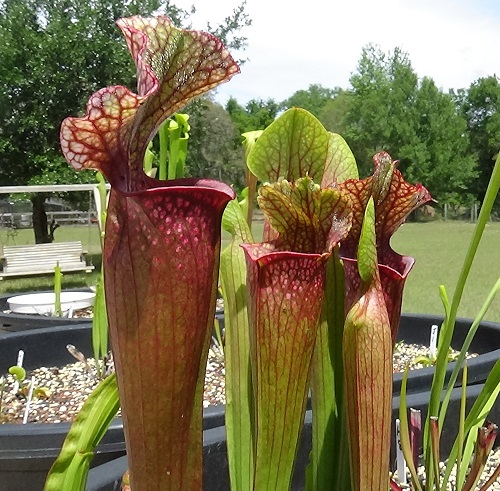 S. 'Judith Hindle'
How many bugs find the entrance to the pitchers of S. minor?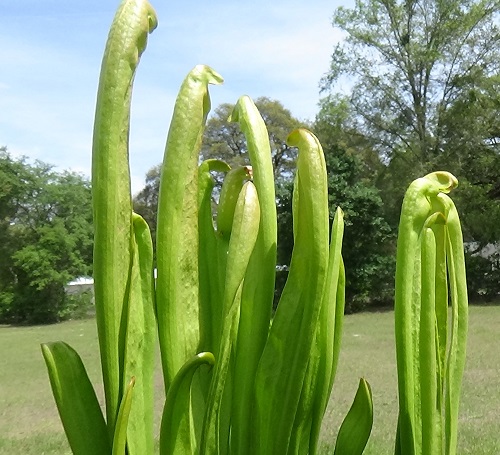 S. minor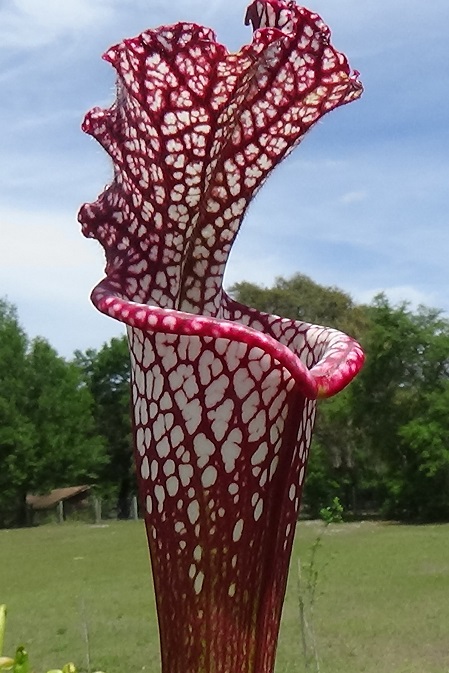 S. leucophylla
Butterwort with flowers that look like a primrose (as suggested by the name)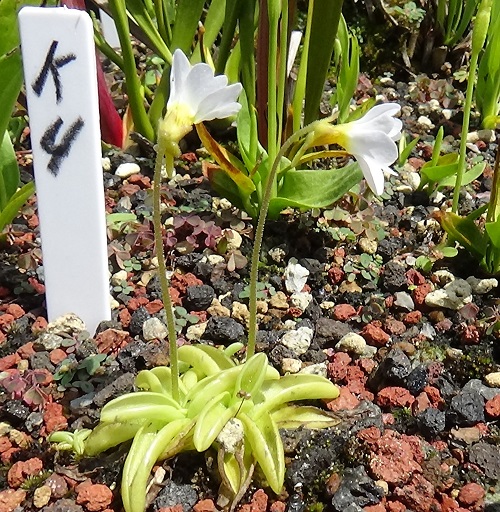 Pinguicula primulflora
Sundew. My favorite. Though the Butterwort is pretty nice right now.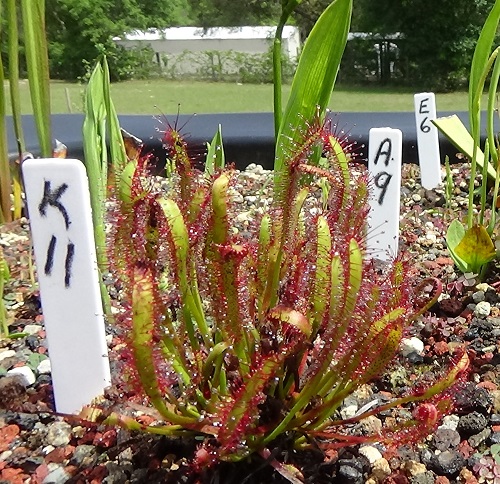 Drosera capensis
Gardens of The Horde
Hi KT. Here are a couple of pix of my Yoshino Cherry trees. After a hard frost a couple of weeks ago that nipped all the Magnolia Tulip trees I was afraid it got the buds on my cherry trees. As you can see, they escaped the killing frost. olddog in mo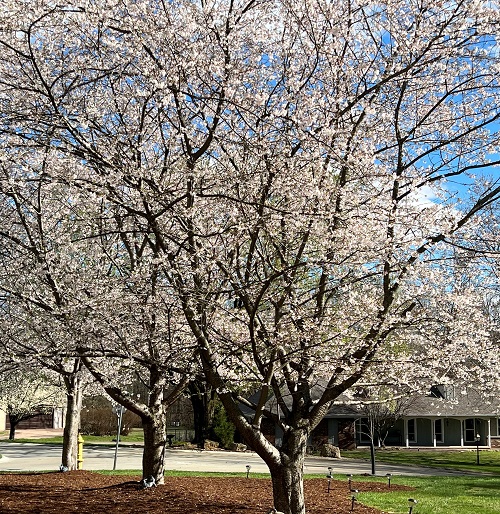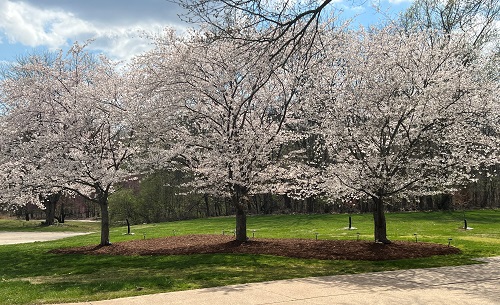 Spectacular!
Hope everyone has a nice weekend.
If you would like to send photos, stories, links, etc. for the Saturday Gardening, Puttering and Adventure Thread, the address is:
ktinthegarden at g mail dot com
Remember to include the nic or name by which you wish to be known at AoSHQ, or let us know if you want to remain a lurker.
Week in Review What has changed since last week's thread?
Gardening, Puttering and Adventure Thread, March 25
Any thoughts or questions? I closed the comments on this post so you wouldn't get banned for commenting on a week-old post, but don't try it anyway.
Posted by: K.T. at
01:20 PM