CBS Proudly Presents a Full-On Satanic Rite at the Grammys, and Asks You to Praise Them For Their Bravery
CBS went Full Satanism in its Grammy show, below the fold.
Madonna introduced the two depraved men.
She looked more bizarre than ever.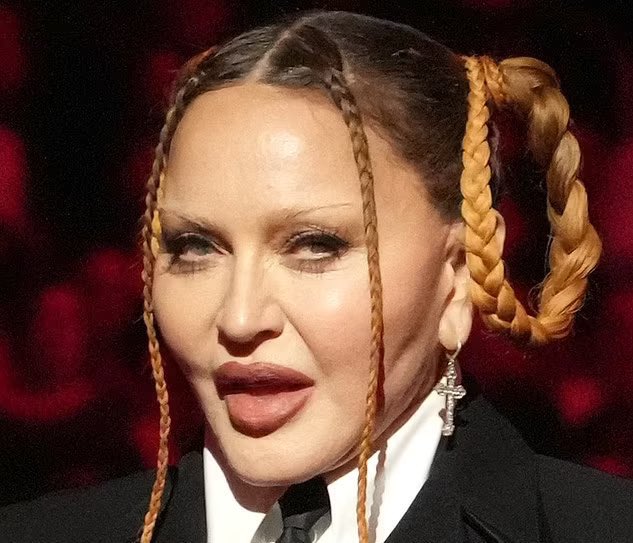 This song is called "Unholy." The singers are the "non-binary" Sam Smith and the transgender Tim "Kim" Petras. Petras is the world's youngest person to undergo sex-change surgery, at the age of 16. Note that the left claims this just never happens (but it's worth a Grammy when it does!)
Matt Walsh said that Sam Smith's last video showed him guzzling urine at a pee orgy. I thought about fact-checking that, then decided, "I'll just let that claim stand on its own with no fact-checking." I don't need to see "non-binary men" doing water sports for a largely juvenile audience. But the Grammys approves. And the Grammy throws awards at him. And we're supposed to celebrate it while also
not noticing
it.
Matt Walsh notes CBS' embrace of transgenderism for teens and for Satanism generally.
At the end of the Satanic ritual, CBS noted that it was "sponsored by Pfizer."