Former Head of FBI Counterintelligence Division, and the Man Who Started the Russiagate Hoax Investigation Into Trump, Arrested for... Violating Russian Sanctions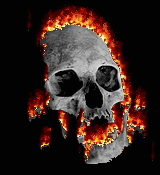 He was arrested for agreeing to provide services to sanctioned Russia oligarch Oleg Deripaska. Does that name sound familiar? It should. Deripaska previously
hired Christopher Steele to work on a "research project" regarding legal cases he was facing.
A Russian aluminum magnate with close ties to Vladimir Putin said he hired Trump dossier author Christopher Steele to work on a research project related to a legal battle in London. Oleg Deripaska told TheHill.TV that his attorneys hired Steele on retainer for the work. "It was a research project to support one of the cases against me in London. My understanding [is] that lawyers trust him for some reason, and he was for quite [sic] time on retainer," Deripaska told Hill opinion contributor John Solomon in the interview, published Tuesday.
It's so cozy that these people all know each other and can vouch for each other and recommend each other for illegal jobs! The services McGonigal was arrested for providing Deripaska with included... expertise in how to avoid US sanctions, and money laundering.
ABC News:

A former top FBI official in New York has been arrested over his ties to a Russian oligarch, law enforcement sources told ABC News Monday. Charles McGonigal, who was the special agent in charge of counterintelligence in the FBI's New York Field Office, is under arrest over his ties to Oleg Deripaska, a Russian billionaire who has been sanctioned by the United States and criminally charged last year with violating those sanctions. McGonigal retired from the FBI in 2018. He was arrested Saturday afternoon after he arrived at JFK Airport following travel in Sri Lanka, the sources said.

He retired in 2018, huh? When all the other conspirators were retiring in order to avoid being embarrassment to the FBI? No doubt as part of corrupt deals worked out?
He was charged along with a court interpreter, Sergey Shestakov, who also worked with Deripaska. McGonigal, 54, is charged with violating U.S. sanctions by trying to get Deripaska off the sanctions list. McGonigal is one of the highest ranking former FBI officials ever charged with a crime. McGonigal and Shestakov, who worked for the FBI investigating oligarchs, allegedly agreed in 2021 to investigate a rival Russian oligarch in return for payments from Deripaska, according to the Justice Department. McGonigal and Shestakov are accused of receiving payments through shell companies and forging signatures in order to keep it a secret that Deripaska was paying them. Both face money laundering charges in addition to charges for violating sanctions. Each of four counts carries a maximum sentence of 20 years in prison. ... McGonigal then worked directly for Deripaska, getting an initial payment of $51,000 and then payments of $41,790 each month for three months from August 2021 to November 2021. ... The nine-count indictment alleges between August 2017 and September 2018, leading up to his retirement from the FBI New York Field Office, McGonigal concealed from the bureau his relationship with this unidentified former foreign intelligence officer all while traveling abroad with the person and meeting foreign nationals. The person is described as an Albanian national who was employed by a Chinese energy conglomerate.
... The 55-year-old Deripaska is worth $1.7 billion, according to Forbes' Billionaires List, though he was worth nearly $7 billion in 2018 -- the same year sanctions kicked in by the U.S.
NBC News:
He didn't just "have a relationship" with Deripaska. He took the money from Deripaska -- Christopher Steele's employer -- while still at the FBI.
Federal prosecutors say the former head of counterintelligence for the FBI's New York office laundered money, violated sanctions against Russia while working with a Russian oligarch and while still at the FBI took hundreds of thousands of dollars from a foreign national and former foreign intelligence official. Charles McGonigal, 55, was arrested on Saturday after arriving at JFK airport in New York on a flight from the Middle East. A case filed in federal court in Washington, D.C., alleges that while serving as Special Agent in Charge of FBI counterintelligence efforts in the New York office, McGonigal took $225,000 in cash from an individual with business interests in Europe who had been an employee of a foreign intelligence service.
He was being paid by a Russian oligarch while "investigating" Trump for "Russia collusion." Oh. My. God.
From August 2017 through his retirement in September 2018, McGonigal allegedly concealed his relationship with this former foreign security officer from the FBI. He allegedly requested and received cash from the individual and traveled abroad with the individual. "Mr. McGonigal betrayed his solemn oath to the United States in exchange for personal gain and at the expense of our national security," said FBI Assistant Director in Charge Donald Alway. Federal prosecutors in New York allege that after his 2018 retirement from the FBI, McGonigal worked with Russian oligarch Oleg Deripaska, Deripaska associate Sergey Shestakov, and a third person to investigate a rival Russian oligarch in return for payments from Deripaska.
This sounds a
lot
like the Trump operation. Wray must resign. But he won't. He'll just insist this was all "by the book."