Is This Something?
The Kathleen Kennedy version of an "Indiana Jones" film.
Rumor is -- if you can believe a masked alien who schemes to rule the earth --
they've tested several endings, and audiences hate them all.
The latest test screening was another big miss.
This should be another Future is Female disaster.
I think this was greenlit by Bob Iger too, but I'm not sure. Must have been-- they've been filming this for years. Production shut down during covid. So it's an Iger disaster. In the 60s, Toho Studios was playing with the idea of making a
King Kong vs. Frankenstein
movie. They didn't do that, because they wound up pairing King Kong with an even bigger dance partner, Godzilla. A Toho employee liked the idea of the abandoned
King Kong vs. Frankenstein
movie enough to start shooting his own
The Legendary Wolfman vs. Godzilla
movie, using the real Toho Godzilla suit. But he did not have the real Toho Godzilla rights.
Those are just details to be worked out later.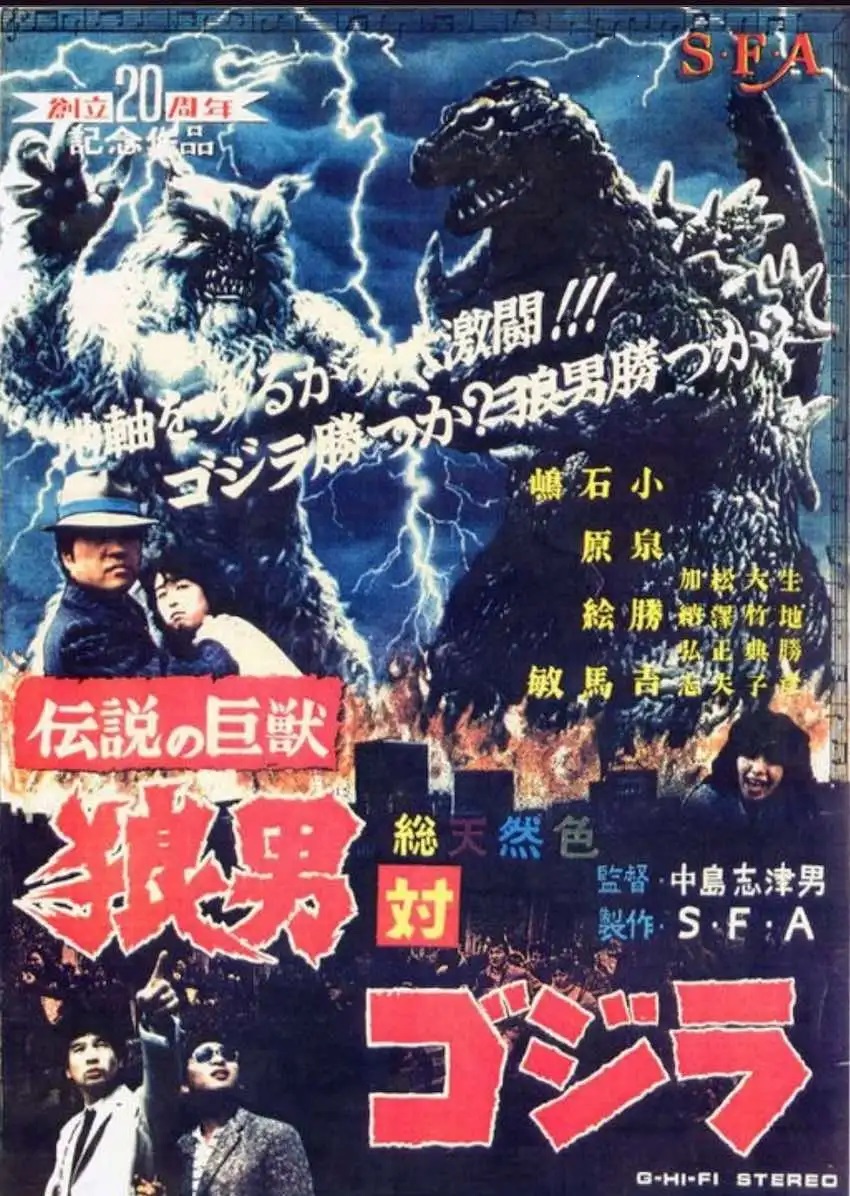 Inspired by classic Godzilla films and Hammer's Curse of the Werewolf, the plot involves a radioactive werewolf that grows to enormous size and rampages across the Japanese countryside where he meets a revived Godzilla, who had escaped after being trapped at the North Pole. In the classic tradition, the pair then battle it out with Godzilla being the 'good guy' -- or at least the monster who is going to cause the least amount of death and destruction. Inspired by the 1960s Showa era of Godzilla movies, the film was an authentic-looking pastiche and something that most fans of Japanese monster movies would enjoy. Unfortunately for Nakajima and monster movie fans everywhere, he had not secured permission from Toho to use their most famous character. This was, perhaps, a mistake given that Toho is a notoriously litigious company. They got wind of the new project where it was still being edited -- perhaps because several of their former and current employees were working on it -- and issued a cease-and-desist. Although -- according to Nakajima at least -- some ten hours of footage had been shot, the film was never completely edited and quickly became a lost project.
Bits of the lost film have leaked out.
Although they never did
King Kong vs. Frankenstein
, they did make a movie about Frankenstein versus another giant kaiju, Baragon. A YouTuber took clips from Godzilla vs. King Kong and married them up with clips from
Frankenstein vs. Baragon
to simulate what
King Kong vs. Frankenstein
might have looked like.
That's quality. There were just a lot of bad
Vs.
movies.
Speaking of monstrous kaiju created by man's tampering with potent substances beyond his ken: