The Saturday Morning Coffee Break & Prayer Revival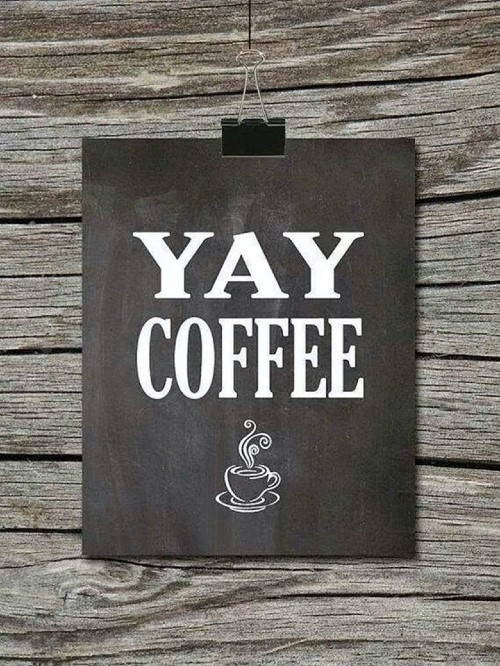 ***
Mornin'. Welcome to our last Saturday Morning Coffee Break of September. Just a couple of rules......... 1) Opine and/or bloviate to your heart's content.
2) Be nice to one another.
3) No running with sharp objects.
4) Enjoy your weekend.
***
AoSHQ Weekly Prayer List

Please submit any prayer requests to me, "Annie's Stew" at apaslo atsign hotmail dot com. Prayer requests are generally removed after four weeks unless we receive an update. Prayer Requests:
5/28 – FortWorthMike requests prayers for his grandniece, Chloe, and her family, to find a kidney to transplant. Chloe is a toddler who has been on this prayer list before, and it has helped her. She was born with bad kidneys and had them removed soon after birth. She's had multiple health issues, and is now getting daily dialysis at home. Her mother's kidneys aren't a match, and her father's are a match, but are too large for her little body. Thanks for your prayers!
7/23 Update – Little Chloe is having a lot of bladder infections, as the medical team works to stretch her bladder (in preparation for receiving a kidney). There have been so many infections that her bladder may need to be removed. Please keep praying for a kidney match, for her health, and for her worried family.
9/10 Update – Chloe goes on the list for a kidney on 9/16. She has started preschool, which she loves. She is getting together with new friends and getting physical and speech therapy. She is as smart as a whip, but with the tubes, etc. her speech is delayed. Thank you to the Lord and the horde, from a long I mean long time lurker and occasional commenter. 7/18 – Emmie asked for prayers for God's guidance and His will do be done regarding the sale of their house.
9/3 Update Emmie is happy to report that the house is under contract! They should know more after 9/12, when the inspection is complete, but it should be good, since the disclosure of issues have already been made to the investor. 8/12 – Jim in Kalifornia needs prayers for his older child. He has been having issues with abdominal pain for a couple of months now and the doctors cannot find anything. Jim was looking through the lab results and just found something the doctors may have missed.
9/4 Update – The elder child is doing better, and ani-emetics have been allowing him to eat for the last week+, and he is able to work again. He is getting a referral for a GI doctor. 8/13 – Several people requested prayers for Donald Trump and his family.
9/8 Update – also prayers for the 50+ MAGA supporters who were raided by the FBI. 8/15 – Cosda asks for prayers for her sister, whose regularly scheduled colonoscopy revealed a problem. The sister will be having her ascending colon removed next week. It seems to be early in the cancer stage and contained. Prayers are appreciated by the family.
9/10 Update – The lab results showed that the entirety of the cancer was removed from the colon, but 2 out of 50 lymph node tested showed signs of cancer, so chemo is next. Everybody is optimistic.
8/19 – mngiggle requested for prayers for his brother-in-law, who is in the ICU for pneumonia and possibly sepsis.
9/18 Update – The brother-in-law was released from the ICU and has been home for the a couple of weeks, and has been getting stronger again. Thank you all for your prayers! 8/29 – Bete asks for prayers, as he has a pre-interview screening call.
9/10 Update – Bete had received a job offer. 9/3 – JST, a longtime lurker, asks for prayers for his son Chris, who just lost his job after 7 years. Chris has had many interviews, but no offers, and he is becoming dejected and starting to doubt himself. This is made worse because Chris is no longer a religious person, and cannot find comfort in prayer. Please pray for him to find a challenging job as well as to find his way back to God. 9/5 – SP asks for prayers for Lilibeth, who has begun her delayed immunotherapy for bladder cancer, but since shortages exist, she is receiving only one third of the prescribed dosage. Meanwhile, she has been diagnosed with recurring cervical cancer. 9/6 – Jewells45 had bad news and needs prayers. Her CT scan indicated several nodes on her lungs, too many to count. It is very probable that she has lung cancer. Her husband is devastated, and she is scared to death.
9/20 Update – The PET scan results were not good. The doctor wants to do a bronchoscopy on one of the lymph nodes to see if it is cancerous. 9/10 – Greyman27 requests prayers for his lumbar fusion surgery on 9/15, his third surgery in 19 years to fix low back/nerve issues. He is hopeful that this turns out to be the permanent fix his surgeon believe it will be. 9/15 – SanFranpsycho asked for prayers for an immediate and speedy recovery for his cousin Phyllis, who was seriously injured in a fall this week at her assisted living center. She is almost 90 and lost her front teeth and broke her nose. 9/15 – Tonypete asks for healing prayers for Mike, the husband of a good friend. Mike fell and suffered a devastating brain injury. He is currently hospitalized and his prognosis is not good. 9/16 – Pillage Idiot requests prayers for his father. Dad has been battling severe heart disease and two different cancers for the last several years. He was recently infected with an antibiotic-resistant bacteria that put him in the ICU with multiple organs failing. The doctor said to gather the family, since this would probably be his last day. But after 3 days, his kidneys started to function, and his blood work is improving! Please help see if we can push him back to the top of the hill! 9/17 – SanFranpsycho asks for prayers for complete and immediate healing of his friend Paul, who learned he has a malignant tumor on his pancreas. Paul has been his closest friend for his entire life – since the first day of kindergarten over 50 years ago. 9/21 – A member of the Horde asked for prayers for NLUrker, who said that everything in his life is going badly. 9/21 - Fenelon Spoke asks for prayers for a church friend named Bob, who is having trouble with swollen fingers and pain. The doctors are having trouble finding the cause, and his next step is to see a neurologist. He is having difficulty with the pain and also with being inactive, so prayers for a solution and healing would be appreciated. For submission guidelines and other relevant info, please contact Annie's Stew, who is managing the prayer list. You can contact her at apaslo at-sign hotmail dot com. If you see a prayer request posted in a thread comment, feel free to copy and paste it and e-mail it to Annie's Stew. She tries to keep up with the requests in the threads, but she's not here all of the time, so she may not see it unless you e-mail it to her. Please note: Prayer requests are generally removed after four weeks or so unless we receive an update.
Romans 8:26-27
26 In the same way, the Spirit helps us in our weakness. We do not know what we ought to pray for, but the Spirit himself intercedes for us through wordless groans. 27 And he who searches our hearts knows the mind of the Spirit, because the Spirit intercedes for God's people in accordance with the will of God.
Posted by: Misanthropic Humanitarian at
09:01 AM
MuNuvians
MeeNuvians
Polls! Polls! Polls!
Real Clear Politics
Gallup
Frequently Asked Questions
The (Almost) Complete Paul Anka Integrity Kick
Top Top Tens
Greatest Hitjobs
News/Chat