Quick Hits
Remember that state prosecutor Redrum DeathStrangulation fired because he said, flatly, he would not enforce Florida's abortion laws? (And had previously refused to prosecute BLM rioters?)
A judge has refused to order DeathStrangulation to reinstate him, though apparently there's still going to be some trial. I guess the motion was for DeathStrangulation to reinstate him before the trial, as an emergency injunction.
Josh Miller
@jmsoflo BREAKING: Federal judge rejects @AndrewWarrenFL request to order @GovRonDeSantis to reinstate him as Hillsborough County state attorney. Warren filed a first amendment suit citing his right to free speech. Case moves to trial with disclosures due by Sept 27.
#CancelTheMedia, cut the cord: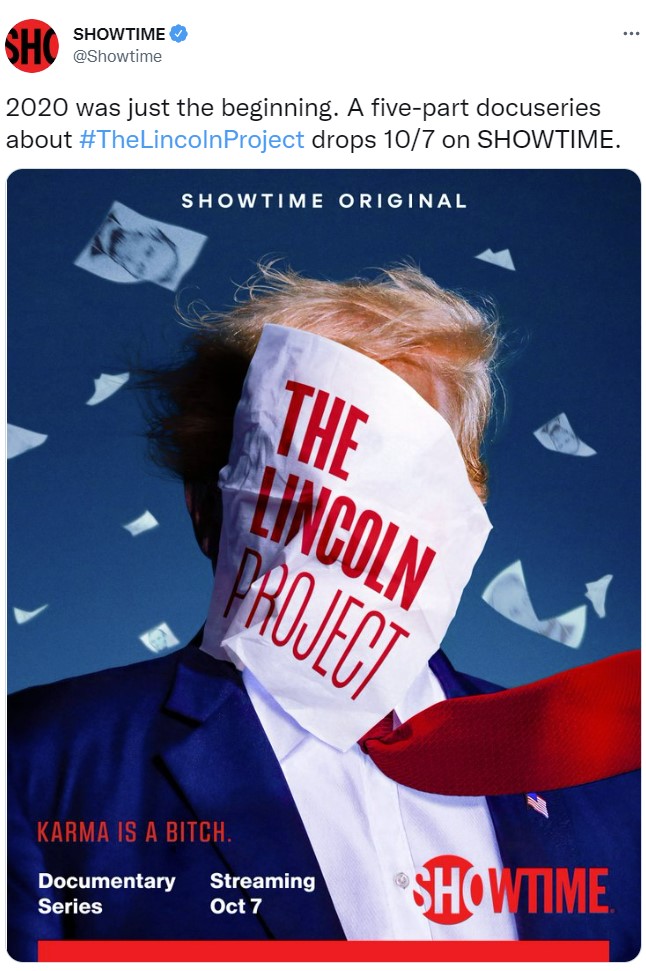 Via
Twitchy, The Atlantic asks the age-old question:
Are women really smaller and weaker than men, or do they just lack the emotional and social support to become as large and as strong as men? It's a real puzzler.
Decades of research have shown that sex is far more complex than we may think. And though sex differences in sports show advantages for men, researchers today still don't know how much of this to attribute to biological difference versus the lack of support provided to women athletes to reach their highest potential. "Science is increasingly showing how sex is dynamic; it has multiple aspects and also shifts; for example, social experiences can actually change levels of sex-related hormones like testosterone in our bodies in a second-to-second and month-to-month way!"
Men have been attempting all sorts of hacks to increase their testosterone. Most do not work, some work but in a fairly small way. The idea that "social experiences" are enough to raise a woman's testosterone -- which, at its highest, is
much
lower than man diagnosed with low testosterone -- is anti-scientific and stupid, but we've now replaced Real Science with Woke "Science" and Trans "Science."
This is the only recent article I can find
about this:
A Russian pipeline to China will replace the Nord Stream 2 gas link to Europe, abandoned amid the Ukraine conflict, Moscow's Energy Minister Alexander Novak said Thursday (15 September). Asked in an interview with Russian television channel Rossiya-1 if Russia would replace the European Nord Stream 2 with the Asian Force Siberia 2, Novak said: "Yes." Earlier in the day, the minister, on the sidelines of a visit to Uzbekistan, said Russia and China would soon sign agreements on the delivery of "50 billion cubic metres of gas" per year via the future Force 2 pipeline in Siberia. This volume will almost represent the maximum capacity of Nord Stream 1 -- 55 billion cubic metres (bcm) in total -- which has been shut down since September 2.
Blackface-wearing scumbag and bastard son of Communist murderer Fidel Castro embarrasses his country again.
'Drunk' Canadian PM Trudeau is slammed as a 'tone deaf embarrassment' for singing Queen's Bohemian Rhapsody at London hotel before Elizabeth II's state funeral Wearing a casual t-shirt, Canadian Prime Minister Trudeau was seen standing over a piano during a singalong with other members of his formal delegation at the central London hotel Trudeau was heard hitting the infamous notes, along with Queen's lyrics: 'Easy come, easy go' The sing-song happened on Saturday night - just hours before billions tuned in to watch Queen Elizabeth II's funeral on Monday morning The beloved monarch died at the age of 96 on Thursday September 8, 2022 at Balmoral Castle in Scotland
Thanks to The ARC of History. Mount Kilauea volcano in Hawaii is erupting.
Authorities suspect this idiot ignited the dormant volcano: