Saturday Morning Coffee Break & Prayer Revival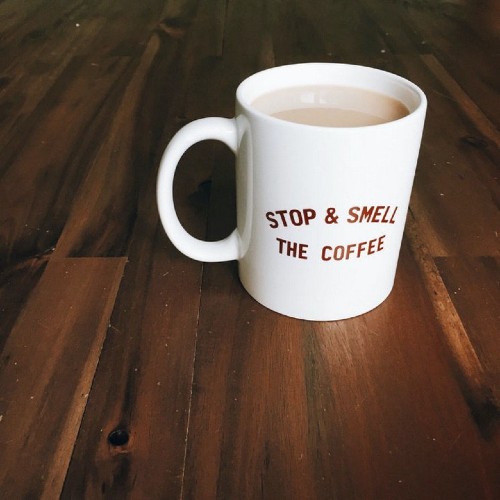 A little coffee with one's cream? Unlike my soul, black and bitter.
***
Good morning Moron Horde. Just a couple of rules before the Prayer Revival. 1) Opine and/or bloviate away in this open thread.
2) Be nice to one another including the dastardly swamp critters.
3) For heaven's sake, no running with sharp objects.
4) Enjoy your weekend, or don't enjoy it. It's all up to you.
***
AoSHQ Weekly Prayer List

Please submit any prayer requests to me, "Annie's Stew" at apaslo atsign hotmail dot com. Prayer requests are generally removed after four weeks unless we receive an update. Prayer Requests:
5/28 – FortWorthMike requests prayers for his grandniece, Chloe, and her family, to find a kidney to transplant. Chloe is a toddler who has been on this prayer list before, and it has helped her. She was born with bad kidneys and had them removed soon after birth. She's had multiple health issues, and is now getting daily dialysis at home. Her mother's kidneys aren't a match, and her father's are a match, but are too large for her little body. Thanks for your prayers!
7/23 Update – Little Chloe is having a lot of bladder infections, as the medical team works to stretch her bladder (in preparation for receiving a kidney). There have been so many infections that her bladder may need to be removed. Please keep praying: for a kidney match, for her health, and for her worried family. 7/8 – TecumsehTea asks for prayers for her dearest friend, who came down with Covid and is very ill. She is almost 70 and severely immunocompromised. She did not vax and has made it thus far, but she traveled recently. She is taking ivermectin. The Lord holds her in His hand, and He's in charge, but it doesn't hurt to ask Him for healing.
7/19 Update – The friend is slowly improving with ivermectin. Her lungs remain clear, but she is still weak, in pain, and has headaches and fatigue and nausea. Even the meds for nausea made her gag and vomit! Thank you for your prayers.
8/4 Update – TecumsehTea sends many thanks for the prayers. Her friend made if through covid. It was rough, but thank God for ivermectin and answered prayers. She is still fatigued and weak but recovering. 7/15 – Chi-Town Jerry requests prayers for his wife, who is in the hospital again with AFIB. Although she got back to regular rhythm in the ER, her kidney numbers concerned them and they are keeping her overnight on IV. Prayers are appreciated. 7/16 – ellipse (… asked for prayers for a work friend (of 18 years) and fantastic young lady named Lauren, who has been sick and away from work for 3 months.
8/20 Update – Lauren is back at work and sounds very good and very upbeat. Thank you for your prayers. 7/18 – Diogenes asks for prayers for his godson, who just lost his 13-year-old son to a seizure/stroke. The boy had autism and began suffering from a series of strokes over the last few weeks. 7/18 – jewells45 could use some prayers, as she has been sick. Her daughter is in pain and struggling, too, after injuring her leg. 7/18 – Emmie asked for prayers for God's guidance and His will do be done regarding the sale of their house.
7/28 Update – The potential buyer decided it wouldn't work for them. The house is officially listed (in a semi-rural area of Colorado). She would appreciate prayer that God would bring together the property and the people who can make good use of it. 7/19 – Fenelon Spoke asked for prayers as she attended the local Board of Education meeting, about the grooming of kids, transgenders, etc. The BOE is paying a group of LGBT teens to tell their stories, and the teacher's union has had a drag queen show. Please pray for protection for the moms and dads defending their kids. 7/21 – Blanco asked for prayers for the family of former co-blogger Dave in Texas, who passed away recently. 7/23 – DM asks for prayers for his marriage. His wife of 36 years file for divorce. 7/23 – Count de Monet asked for prayers for his friend Cheryl, as she packs up and moves from Texas to Tennessee. Prayers for a smooth closing and safe travels are appreciated.
8/6 Update – Cheryl is busy unpacking at her new place in Tennessee. The closing went smoothly. 7/24 – t_bodie asked for prayers for his son's girlfriend, who is in the ICU with a failing liver. It came on suddenly and caught everyone by surprise. Please lift K. up for healing and T. for strength.
8/6 Update – K is out of the hospital and still recuperating. She has some lifestyle work to do. 7/26 – N.L.Urker needs a job badly, and prayers are appreciated. 7/26 – Nurse Ratched asked for prayers for Ann, who had a fall recently and is in ICU. She is recovering but has a long row to hoe.
8/1 Update – Rehab is on hold until she is more stable. Her AFIB with high heart rate and significant edema have been way too stubborn, plus they found another infection. Thanks for the continued prayers! 7/26 – Timon asked for prayers. His sister's son, age 19, was killed in a multi-vehicle accident near Louisville. He was in the Army and stationed at Fort Knox. He was heading home to celebrate his 1 year anniversary in the Army. 7/26 – Browndog requested prayers as a longtime friend of his was taken off life support after a massive heart attack last Friday. He never recovered consciousness. Unfortunately, he was vaxxed to the max. 7/26 – Zod could use some prayers as he recovers, apparently cleared of cancer. 7/28 – Bitter Clinger would like prayers for his mother, who is having breast cancer surgery today.
7/30 Update – Mom came through surgery fine. They are waiting for the lymph node testing results. 7/28 – Jewells45 sends prayers of thanksgiving that their friend is doing well, after he had a heart attack while in recovery after surgery. There was 100% blockage in one of his arteries, and the medical team quickly took care of that.
7/30 Update – Jewells45 is "finally back to my normal goofy self", and her daughter is healing, but it's going slowly. 7/30 – Moki asks for prayers. Her cancer surgery has been postponed for 4 months so she can go through a series of extremely invasive and even 1 dangerous test, to prove that she will wake up from anesthesia. If she refuses the tests, they refuse to perform the cancer surgery. Her cancer is renal cell carcinoma, localized to one kidney at this time. 7/30 – Nova Local found our she has the C17 deletion form of chronic lymphocytic leukemia, about 30 years earlier than people normally get it. While it's not curable, it could be a lot worse. 7/30 – Tonypete asked for prayers for his neighbor Karen. She is in her late 80s, and fell at home recently and gashed her head and broke her hip. She has Alzheimer's and cancer. Her cancer is under control, but will probably remain in a nursing care unit until the end. Her loving husband simply can't care for her at home anymore. He also asked for prayers for his granddaughters: C is 8 and has a broken foot. No one knows how this happened(!?) E is 13 and completely out of control on social media. The girls have an unfit, alcoholic mother and an inattentive father. Tonypete and his wife continue to try and gain custody, but family court is not on their side. Additionally, a friend named Marsha recently discovered she has liver and pancreatic cancer, and her prognosis is poor. 8/2 – Hadrian the Seventh asked for prayers. He got the results of his heart exam, and his heart is fine, but they noticed some slight enlargement of the aorta. He has to go back for a CAT scan to find out what it looks like behind his heart, whether it's still enlarged or not. 8/3 – Fenelon Spoke requests prayers for healing for a congregation member named Dorian, who has a bad case of Covid. Thanks so much! 8/4 – Defenestratus asks for prayers for his young cousin, who was rushed to the hospital for another case of myocarditis. It's his second episode since he got the vaccine (after having had Covid). He's incredibly smart, athletic, driven, as well as humble and kind. 8/9 – Fenelon Spoke asks for prayers for her church organist, Jessie, who is having pain and intestinal issues. Thanks so much! 8/10 – Aetius451AD would appreciate prayers for her aunt, who is going in for surgery for cancer. They think it has not spread and they can remove it all without chemo. For submission guidelines and other relevant info, please contact Annie's Stew, who is managing the prayer list. You can contact her at apaslo at-sign hotmail dot com. If you see a prayer request posted in a thread comment, feel free to copy and paste it and e-mail it to Annie's Stew. She tries to keep up with the requests in the threads, but she's not here all of the time, so she may not see it unless you e-mail it to her. Please note: Prayer requests are generally removed after four weeks or so unless we receive an update.
Romans 8:26-27
26 In the same way, the Spirit helps us in our weakness. We do not know what we ought to pray for, but the Spirit himself intercedes for us through wordless groans. 27 And he who searches our hearts knows the mind of the Spirit, because the Spirit intercedes for God's people in accordance with the will of God.
Posted by: Misanthropic Humanitarian at
09:00 AM
MuNuvians
MeeNuvians
Polls! Polls! Polls!
Frequently Asked Questions
The (Almost) Complete Paul Anka Integrity Kick
Top Top Tens
Greatest Hitjobs
News/Chat