Monday Overnight Open Thread (7/11/22)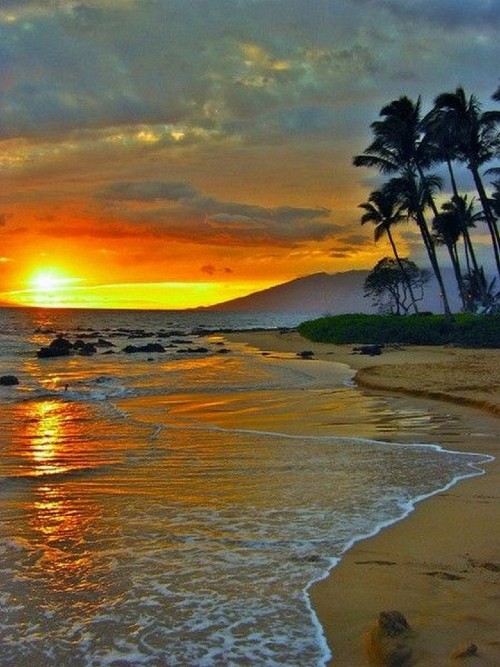 ***
The Quotes of The Day
Quote I
NSFW
"I loved being around people who seemed to be so confident and carefree. It made me realise that a body is just a body. It's a vessel that we live inside of. Social media star Kate, known as @fullplatekate
And you think being a Cob is nothing but fun and games with wonderful dental.
*
Quote II "CPAC is proud to host Prime Minister Viktor Orban. The fight against socialism is a global one," American Conservative Union (ACU) Chairman Matt Schlapp
Quote III Congressman Cleaver has been a deep disappointment — relentlessly partisan and AWOL on the issues that matter most to his constituents. When Josh took on the scumbag absentee landlords in Kansas City preying on the most vulnerable, Cleaver wouldn't lift a finger to help despite repeated outreach. But he's happy to hobnob with Washington lobbyists." Spokesperson Abigail Marone
Quote IV "This is really, really stupid. His vision for an amendment allows for abuse that would effectively remove all limitation from the federal government. He's even got a special carve out for thought crime,"musician Phil Labonte
Quote V Mitt Romney is like a hemorrhoid: easily forgotten when it stays in it's place, infinitely irritating when it decides to make it's presence felt.Matthew Noto
***
The US keeps printing money.
Sooner or later math will hit the fan. Will the USA look like this?
In Sri Lanka right now, before you've woken up, you're losing. Power cuts that run late into the sweltering nights steal hours of sleep as the fans cease; whole families waking up sapped from the months-long trial of shuffling their lives around daily blackouts after the country went bankrupt and essentially ran out of fuel. There are long days to be lived; work days, errands to be run, daily essentials to be bought at twice the price they had been last month.
***
You mean American prisons are kinder and gentler?
Boo-fucking-hoo.
Women's basketball star Brittney Griner is living a life of privation, according to the brother of an American imprisoned in a Russian jail. On Thursday, the former Olympian and Phoenix Mercury center pleaded guilty to the drug possession and smuggling charges against her. "I'd like to plead guilty, your honor. But there was no intent. I didn't want to break the law," Griner said, according to Reuters. "I'd like to give my testimony later. I need time to prepare."
A rightwing anti-doping dog put those hashish laden vaping pens in my luggage your Honor.
***
It's been a while since I featured one of her videos. It's always interesting to hear what the pre-29 crowd thinks. Or is it?
***
Most school boards consist of a good old boys/girls club. And how dare you rankle their feathers.
Loudoun County School Board didn't do so well in court.
The Loudoun County School Board has just lost their bid in court to shut down the grand jury investigation into their mishandling of a sexual assault of two different students at two different high schools by a 15-year-old. The judge felt that the leftist school board had not proven their argument that they would suffer irreparable harm because of the investigation:
The only ones who suffered irreparable harm are the young ladies they allowed to be raped while they were practicing their virtue signaling.
***

The Future WHO (World Health Organization)
"The alarming amendments offered by the Biden Administration to the WHO's International Health Regulations would grant new unilateral authority to [WHO] Director-General Tedros to declare a public health crisis in the United States or other sovereign nations, without any consultation with the U.S. or any other WHO member. Specifically, the Biden Amendment would strike the current regulation that requires the WHO to 'consult with and attempt to obtain verification from the State Party in whose territory the event is allegedly occurring in,' ceding the United States' ability to declare and respond to an infectious disease outbreak within the United States, dependent on the judgment of a corrupt and complicit UN bureaucracy." — Rep. Chris Smith, ranking member of the House Global Health Subcommittee, May 18, 2022.
More bureaucracy to fvck things up biggly.
***
Maybe I'm being too judgmental.
But, perhaps working for Domino's is not a lucrative full-time career. Just sayin'.
'Domino's, you need to learn how to do better': Domino's assistant manager says she was reprimanded after a driver didn't show up for Independence Day shift
'$13 an hour to put up with the sh*t that we have to put up with is not worth it.'
You should probably talk to someone at your company who can do something rather than social media. But, that's me.
***
Get rid of the title "Sandwich Artist and get rid of that freak Lesbo soccer player.
Subway Is Making Over Its Menu with 12 New Sandwiches
The sandwich chain is giving away a million free subs to celebrate
***
I guess there are different definitions of "Floaters".
tate officials propose installing a "SCAT machine" to dispose of human waste at the Smith River takeout as they implement new rules for floaters. The Montana State Parks and Recreation Board in May adopted several new rules for floating the Smith River. Among them is a requirement that floaters collect and pack out human waste in approved commercial devices.
***
You know what Nanny Nancy?
I'll take that damn chance.
Adding salt to food at table can cut years off your life, study finds
Research involving 500,000 Britons reveals link to earlier death for those who always season their meals
What's next, the extinction of bacon?
***
Labor Unions Reduce Product Quality

A very nice paper in Management Science by Kini, Shen, Shenoy and Subramanian finds that labor unions reduce product quality. Two strengths of the paper. First, the authors have relatively objective measures of product quality from thousands of product recalls mandated by the FDA, the Consumer Product Safety Commission and the National Highway Traffic Safety Administration covering many different industries. Second the authors use 3 different methods. First, they find that unionized firms are more likely to have recalls than non-unionized firms (a simple difference in means subject to many potential cofounds but I still like to see the raw data), second they find that in a panel model with industry and year fixed effects and other controls that firms which are more unionized have a greater frequency of product recalls. Finally they find that firms where the union just barely won the vote are more likely to have subsequent product recalls than firms for which the union just barely lost the vote–a regression discontinuity study.
***SNORT***
LOS ANGELES — A week ahead of Major League Baseball's All-Star Game at Dodger Stadium, the union representing concession workers at the ballpark announced today it has authorized a strike that "could be called at any moment." Maria Hernandez, a spokeswoman for the Unite Here Local 11 union, said in a statement that stadium food and beverage workers voted by a 99% margin Sunday to authorize a walkout.
***
We've all done some stupid things. But what is worse, doing the stupid act or telling the whole world?
man has been left a little red faced and red arsed after using toilet cleaning wipes instead of loo roll. Leon Gleed, 29, suffered soreness in an intimate area after using the antibacterial wipes from Tesco. He didn't realise that they were actually meant to be used to clean the toilet, not his backside, causing a Johnny Cash moment.
Dumb Fvck
***
The ONT Musical Interlude & Co-Pay Emporium
On this day: July 11, 2014 - Tommy Ramone
Producer and drummer Tommy Ramone (Thomas Erdelyi), from the influential punk rock band the Ramones died aged 65 following unsuccessful treatment for bile duct cancer. He was the last surviving original member of the Ramones before his death. Erdelyi was also an assistant engineer for the production of the Jimi Hendrix album Band of Gypsys. via thisdayinmusic.com
&&&
Born on this day: July 11, 1951 - Bonnie Pointer
Bonnie Pointer, singer with American R&B singing group The Pointer Sisters who had the 1981 US No.2 single, 'Slow Hand' and the 1984 UK No.2 single 'Automatic'. The Pointer Sisters have won three Grammy Awards and had 13 US top 20 hits between 1973 and 1985. She died on 8 June 2020 from a cardiac arrest aged 69. via thisdayimusic.com
***
Its a lawn & garden tool. Not a hot rod.
Genius Award Winner.
OKALOOSA COUNTY, Fla. — A Florida man was arrested Saturday after trying to outrun Okaloosa County deputies by putting his lawnmower into high gear. Dusty Mobley, 40, is charged with grand theft, grand theft of a vehicle, felony criminal mischief, two counts of resisting an officer, possession of a concealed weapon by a felon, carrying a concealed handcuff key, possession of drug paraphernalia, as well as other felony charges after a warrant was served for his arrest Saturday at 9:30 a.m. at a home on Pasco Broxson Circle.
***
It isn't easy always doing the right thing.
Tonight's Feel Good Story of The Day.
17-Year-Old Returns Woman's Lost Purse And Gets $15K Reward A California teen drove to a woman's house to return a lost purse. His act of kindness has earned him over $15,000.
***
Tonight's ONT has been brought to you by The Human Condition.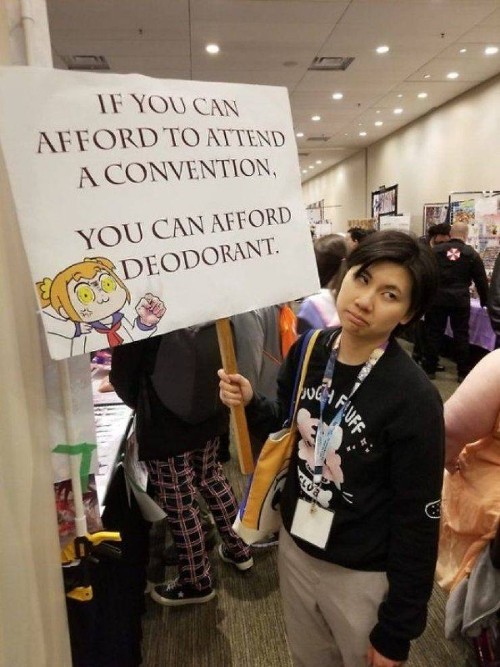 Notice: Posted with permission by the Ace Media Empire, AceCorp, LLC and the quick & efficient dental services of the Dynamic Dental Insurance Company & Clinic.
Posted by: Misanthropic Humanitarian at
09:57 PM