Saturday Morning Coffee Break & Prayer Revival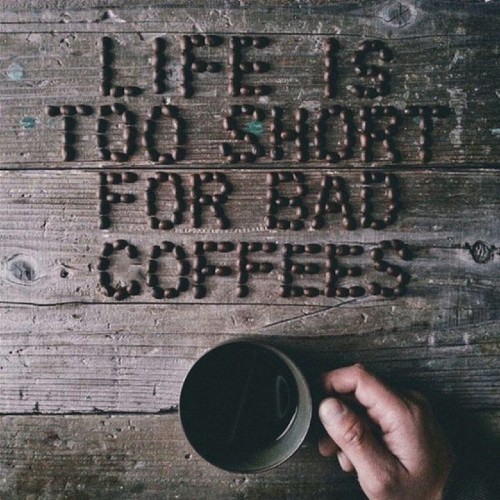 ***
AoSHQ Weekly Prayer List


Please submit any prayer requests to me, "Annie's Stew" at apaslo atsign hotmail dot com. Prayer requests are generally removed after four weeks unless we receive an update. Prayer Requests:
2/12 – D asked for prayers for John Rogers and his family. John was diagnosed with liver cancer last week and is at stage 3. He is not doing well and any prayers for him and his family would be appreciated. His daughters are 8, 11, and 14. A "GoFundMe" has been established if anyone wishes to contribute: https://gofund.me/1fe7aabb
5/6 Update – John is home and the treatments for cancer are helping him keep food down. He has lost a lot of weight, but his faith is getting him through this. Everyone is very grateful for the prayers being sent their way. They are still waiting to see if this is just one cancer they are dealing with or two, but it is liver cancer for sure.
5/12 Update – John had to go back to the hospital because of issues with the treatments he has been taking. They are now also dealing with a blood clot in his kidney.
6/17 Update – The treatments were not effective, so for now, chemotherapy has been stopped. He has been meeting with the doctors to see where to go from here, if new cancer treatments available would work for him. Please keep up the prayers for John and his family, as they are helping them get through this time. 5/2 – creeper sends a request that a fellow blogger needs our prayers. MOTUS is fighting two brain tumors, metastasized from esophageal cancer.
http://www.michellesmirror.com/2022/05/a-motus-health-update.html#.Ym_kIExOn1I
6/17 Update – MOTUS has been on oral chemo for several weeks, and started IV chemo and immunotherapy last Thursday (all day long, 7 am – 3:30 pm). The good news is, one of the biomarkers found indicates that MOTUS' cancer could respond well to monoclonal antibodies. She is fatigued and has some side effects, but so far it's tolerable. Thank you for the prayers and good wishes; they are greatly appreciated. 5/28 – FortWorthMike requests prayers for his grandniece, Chloe, and her family, to find a kidney to transplant. Chloe is a toddler who has been on this prayer list before, and it has helped her. She was born with bad kidneys and had them removed soon after birth. She's had multiple health issues, and is now getting daily dialysis at home. Her mother's kidneys aren't a match, and her father's are a match, but are too large for her little body. Thanks for your prayers! 5/28 – Ladyl requests prayers for a very special person in her life who has been diagnosed with a fairly treatable leukemia. Although Mike is over 29, he is nonetheless a young man. She would appreciate prayers for complete healing and optimal management of his disease. 5/29 – MammaB is off work for several weeks per her doctor's instructions for mental health. She is supposed to go back on Tuesday and is an apprehensive wreck. Between her dad's death in January, having Chinese covid twice since then, and her bipolar, she feels overwhelmed. But she is the sole wage early (PapaB is on disability for early onset dementia) and unemployment isn't an option. Any prayers would be appreciated. 5/31 – Prayers are needed for Fenelon Spoke, who had surgery this week for cancer. She is recovering at home.
6/8 Update – The good news is that they seem to have caught all her cancer. It was stage one, so she is thanking God and is grateful for all the prayers of the horde. 6/1 – Prayers are requested for a 3-year-old named Eli, who just had 2 brain surgeries for a rare vascular condition. Please pray for Eli's recovery.
6/4 Update – Eli has woken up after surgery and is starting to show hopeful signs. The family is grateful for the prayers and asks them to continue.
6/11 Update – Eli is sitting up and eating real food. They are optimistic for his full recovery. 6/2 – Prayers are needed for Squid, whose life has imploded over the last twelve hours, and any prayers for peace would be greatly appreciated.
6/3 Update – Squid says thanks for the prayers - it will get better. 6/4 – vmom stabby stabby stabby stabby stabamillion asks for prayers for her hubby, whose recent PSA blood test showed higher PSA levels than before. Please pray that it's not something bad.
6/11 Update – Hubby is a-ok, per the doctor. 6/4 – Anti doesn't matter asks for comfort for her mother. Her mother is now hospitalized and is now on a ventilator, positive for Covid, after 2 at-home negative Covid tests. Her mother also has congestive heart failure, and with the Covid protocols, there is concern that her heart condition might not be treated properly.
6/10 Update – Anti doesn't matter's mother passed away. 6/6 – Fox2! requests prayers for his niece-in-law, Courtney, who is expecting a son in August, but has been in preterm labor for the last 3 weeks. 6/7 – Fenelon Spoke asks for prayers for her son to (God willing) get a job for the summer, before he transfers (again, God willing) to finish up his four-year degree in agricultural studies. 6/7 – Teresa in Fort Worth asks for prayers for Natasha and her family. Teresa was at the airport, waiting for a flight, when Natasha received a phone call that her son had just died. Natasha was on her way to visit her hospitalized son, and he died of Sickle Cell before she could get there. Natasha was extremely upset, so Teresa in Fort Worth stayed with her until Natasha's husband could get there. Please pray for the son's family, too, as he and his wife have a 1 year old daughter, Gigi. 6/9 – Robert requests that everyone pray that he develops common sense – maybe sometime before he hits 50? 6/10 – Notsothoreau asks for prayers for whig, who is getting monoclonal antibody treatment to try to restart whig's immune system. 6/13 – USNtaim asks for prayers for his brother, who burned his feet (3rd degree burns). He has no feeling in his feet, so didn't know he was burning them on hot concrete, or how bad the burns were. He was sent to ER, and put on IV antibiotics to treat the infection creeping up his legs. On top of this, he's in the middle of a divorce.
6/14 Update – He is headed home, since the antibiotics are working and his feet will heal. 6/16 – Dave in Fla asks for prayers for Mark, who just passed away. It appears he died from heart failure. He was a lurker here and a commentor at Stoaty's site. He was gay, a passionate conservative, and a heck of a nice guy. He was from WI and lived in London. 6/17 – Prayers are needed for Sponge and his family, at the passing of his mother. 6/19 – browndog asks for prayers for his boys, who has not heard from in 2.5 years. He would appreciate some divine intervention to motivate them to open their hears to a reconciliation. 6/20 – Nurse Ratched asks for prayers for her oldest son, who has Covid. He's not as bad as he was initially, but is still pretty sick. 6/23 – Ann Wilson, aka Empire asked for prayers that all would go smoothly, as one of her sisters (T) has decided it's time for her to go into assisted living due to her rapidly declining health. Ann and her other sister (R) are considerably relieved, as they have been trying to convince T of this for quite some time. 6/24 – San Franpsycho asks for prayers for poor Mrs. F. who has been coughing and emetic for the last 36 hours, and for Boy F. who, lacking the ability to understand the situation, is distraught with worry. For submission guidelines and other relevant info, please contact Annie's Stew, who is managing the prayer list. You can contact her at apaslo at-sign hotmail dot com. If you see a prayer request posted in a thread comment, feel free to copy and paste it and e-mail it to Annie's Stew. She tries to keep up with the requests in the threads, but she's not here all of the time, so she may not see it unless you e-mail it to her. Please note: Prayer requests are generally removed after four weeks or so unless we receive an update.
Romans 8:26-27
26 In the same way, the Spirit helps us in our weakness. We do not know what we ought to pray for, but the Spirit himself intercedes for us through wordless groans. 27 And he who searches our hearts knows the mind of the Spirit, because the Spirit intercedes for God's people in accordance with the will of God.
Your humble Cob would also like to say a Prayer of Thanksgiving. The SCOTUS overturning Roe vs. Wade, thank you Lord may more of your children be saved from the death of abortion.
***
On this last Saturday of June just remember these simple rules: 1) Opine and/or bloviate.
2) Do not run with sharp objects.
3) Don't piss in our pool.
4) Be kind to one another.
5) Yes, have a wonderful weekend!
Posted by: Misanthropic Humanitarian at
08:50 AM
MuNuvians
MeeNuvians
Polls! Polls! Polls!
Frequently Asked Questions
The (Almost) Complete Paul Anka Integrity Kick
Top Top Tens
Greatest Hitjobs
News/Chat