Sunday Overnight Open Thread (6/19/22)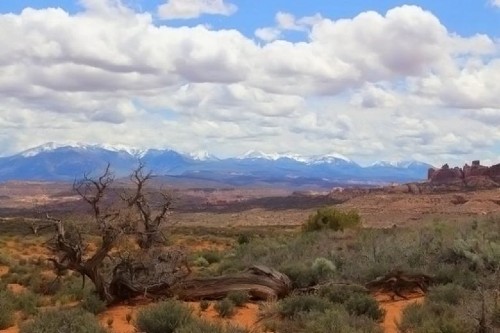 ***
The Quotes of The Day
Quote I "Every joke has a victim. That's the definition of a joke. Someone or something or an idea is made to look ridiculous." Rowan Atkinson
Quote IIt You know what? This is the don't pee on my shoe and tell me it's raining. What the f**k are you talking about? He doesn't have a right to an opinion and it's obviously not his right to do so. Bill Maher
Quote III "My dysphoria was definitely triggered by this online community. I never thought about my gender or had a problem with being a girl before going on Tumblr."Helena Kerschner
***
The Comment of The Week

***
This shouldn't be news. But it is.
Chicks with dicks will not be able to swim in races vs. Real Women.
TRANS RULE Swimming BANS trans athletes from women's races as ex-Team GB star Sharron Davies praises 'fairness' of decision TRANS swimmers have been banned from competing in women's races following a rule change designed to protect female athletes. Global swimming regulator Fina says the move will make women's swimming fairer and "protect the rights of our athletes to compete".
***
Hey Germany!
How is the planet saving measures working out?
BERLIN—Germany will restart coal-fired power plants and offer incentives for companies to curb natural gas consumption, marking a new step in the economic war between Europe and Russia. Berlin unveiled the measures Sunday after Russia cut gas supplies to Europe last week as it punched back against European sanctions and military support for Ukraine. The steps, part of a broader strategy initiated after the invasion of Ukraine, aim to reduce gas consumption and divert gas deliveries to storage facilities to ensure that the country has enough reserves to get through the winter.
***
When I read the Headline I thought,
TFB
I read the story and still thought, TFB!
US prison workers produce $11B worth of goods and services for 'little to no pay at all' Despite producing nearly $11 billion worth of goods and services each year, incarcerated workers in the U.S. earn an average of just between 13 cents and 52 cents per hour across the country, according to a new report. A new American Civil Liberties Union report published Wednesday said that wages are low, and that in most cases the government takes up to 80 percent of the pay for room and board, court costs, restitution and other fees, including the construction and maintenance of prisons.
I'm fresh out of Give-A-Fvcks to pass out.
***
This sure cracks me up..............
***
I know there are some whiskey drinkers here on The ONT. Hopefully you'll report back to us.
New Hampshire distillery turns invasive crabs into whiskey
***
***
Mayor Pete Buttplug waves his magic wand.
Transportation Secretary Pete Buttigieg said that the federal government may take action against airlines on consumers' behalf amid numerous flight cancellations in recent weeks, including more than 2,000 that were canceled on Saturday and Sunday morning. "That is happening to a lot of people, and that is exactly why we are paying close attention here to what can be done and how to make sure that the airlines are delivering," Buttigieg said on Saturday, saying that he met with airline industry leaders late last week.
***
My oh my, aren't we fortunate.
Hillary Clinton ruled out another run for the White House in 2024, saying a third bid is "out of the question." The former secretary of state and onetime first lady told the Financial Times in a highly sympathetic interview published Friday she expects President Joe Biden to run for re-election. But with his plunging approval numbers, some Democrats have hinted that the party needs a fresh face in two years. But it won't be Clinton. "No, out of the question," she said. "First of all, I expect Biden to run. He certainly intends to run. It would be very disruptive to challenge that."
***
This won't even make it to committee let alone a floor vote. The need for publicity.
New legislation would clip the wings of Climate Czar John Kerry. Republican Rep. Chip Roy of Texas has introduced a bill that would ground Kerry, who has spent the Biden administration jetting around the world to protest the use of fossil fuels. The legislation is called the "No Taxpayer Funding For Climate Zealots Advancing Radical Schemes Act" or No Taxpayer Funding for CZARS Act
***
The ONT Musical Interlude & Granola Bar Emporium
On this day: June 19, 2013 - Slim Whitman
Slim Whitman the American country music and western music singer/songwriter and instrumentalist died aged 90. Known for his yodeling abilities and his smooth high octave falsetto, he sold in excess of 120 million records during his career. Michael Jackson cited Whitman as one of his ten favorite vocalists and Beatle George Harrison cited Whitman as an early influence. Paul McCartney credited a poster of Whitman with giving him the idea of playing his guitar left-handed with his guitar strung the opposite way to a right-handed player's. via thisdayinmusic.com
&&&
Born on this day: June 19, 1950 - Ann Wilson
Ann Wilson, from American rock band Heart who scored the 1987 US No.1 & UK No.3 single 'Alone'. Heart has sold over 35 million records worldwide. via thisdayinmusic.com
***
Just another day in the life of a family of
Genius Award Winners.
BARRE — A family is facing charges in which the son is accused of assaulting two people and forcing his way into their home in Woodbury and then fleeing only to be found later at his parents' home in Hardwick, where his father is accused of trying to assault Vermont State Police troopers with an excavator and his mother is accused of impeding the investigation. Wayne Tallman, 52, of Hardwick, pleaded not guilty Wednesday in Caledonia County criminal court in St. Johnsbury to felony counts of aggravated assault on a law enforcement officer by threatening them with a deadly weapon and impeding a public officer and misdemeanor counts of resisting arrest and reckless endangerment. If convicted, Tallman faces a maximum sentence of 11 years in prison. He was ordered held without bail at Northeast Correctional Complex in St. Johnsbury. Brandon Tallman, 24, of Elmore, pleaded not guilty by video Wednesday in Washington County criminal court in Barre to felony counts of aggravated assault and burglary into an occupied dwelling and misdemeanor counts of simple assault and unlawful mischief. If convicted, Brandon Tallman faces a maximum sentence of 41 years and six months in prison. He was released to the custody of his mother, Amy Tallman. Amy Tallman, 48, also of Hardwick, has been cited for impeding an officer. She is scheduled to appear in court in St. Johnsbury on Aug. 20 to answer the charge.
***
Tonight's Feel Good Story of The Day.
'Most Heartwarming Story of the Day': Dog Lost for a Week Found Yelping at Bottom of Pit in Nat'l Park
***
Weekly commenter stats for week of 6-19-2022

Top 10 commenters:
1 [548 comments] 'TheJamesMadison, fighting the system with Kobayashi' [76.92 posts/day]
2 [400 comments] 'Joe XiDen'
3 [399 comments] 'Christopher R Taylor'
4 [362 comments] 'jim (in Kalifornia)'
5 [358 comments] 'Joe Mannix (Not a cop!)'
6 [338 comments] 'REDACTED'
7 [316 comments] 'Skip '
8 [296 comments] 'rickb223 TEXIT'
9 [293 comments] 'blake - semi lurker in marginal standing (5pTK/)'
10 [290 comments] 'fd' Top 10 sockpuppeteers:
1 [124 names] 'Miklos talked to people up at Clempson too' [17.41 unique names/day]
2 [86 names] 'Miklos, out-pointing'
3 [69 names] 'Count de Monet'
4 [50 names] '18-1'
5 [42 names] 'OrangeEnt'
6 [42 names] 'Moron Analyst'
7 [40 names] 'I am the Shadout Mapes, the Housekeeper'
8 [38 names] 'fd'
9 [32 names] 'Duncanthrax'
10 [32 names] 'mikeski'
***
Tonight's ONT has been brought to you by Remedial Safety Lessons.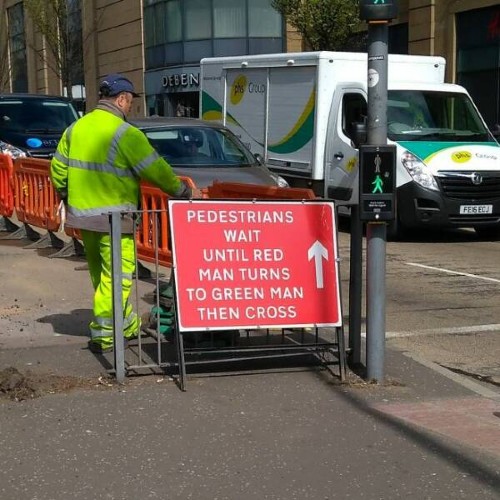 Notice: Posted with permission by the Ace Media Empire and AceCorp, LLC. This ONT has been reviewed by the legal scholars at Dewey, Cheatem & Howe, S.C. Cob dental insurance provided by the Dynamic Dental Insurance Co. Not a subsidiary of the Ace Media Empire.
Posted by: Misanthropic Humanitarian at
10:14 PM