Non-Binary Actor and Woman-Choker Ezra Miller Accused of Using Violence, Intimidation, and Drugs to "Hold Sway" Over a Child Since She Was 12 Years Old
Gee I sure hope Hollywood offers me some more Moral Lessons.
Via
Clownfish TV,
They/Them might finally get fired by Warner Bros.
What kind of "sway" does an adult man want over a 12 year old girl?
The cascade of legal troubles continued today for 29-year-old Flash star Ezra Miller as parents of an 18-year-old named Tokata Iron Eyes filed paperwork asking a judge to issue an order of protection against the actor on behalf of their child. "Ezra uses violence, intimidation, threat of violence, fear, paranoia, delusions, and drugs to hold sway over a young adolescent Tokata," says the filing, which was obtained by multiple outlets. The 18-year-old's parents allege the two met at Standing Rock Reservation in North Dakota when their child was just 12. The parents allege Miller gave Tokata alcohol and drugs, flew the child to London and to places such as Vermont, New York, California and Hawaii.
It was in Hawaii that Miller was arrested twice earlier this year, once for an altercation in a bar and another time for second-degree assault.

Why was Ezra Miller flying a teenager around to be with him? Why did the parents allow any of this in the first place?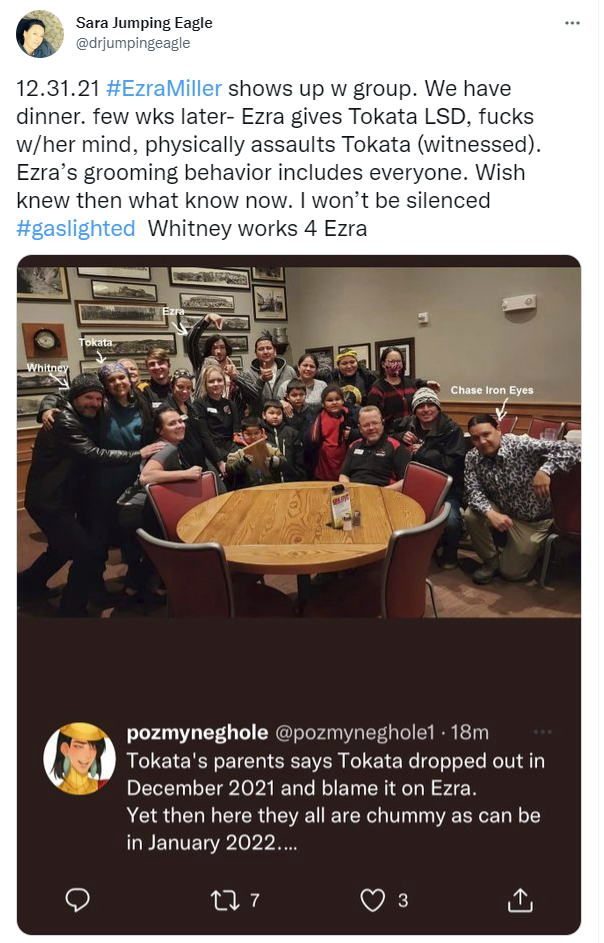 Even if the parents were in on this disgusting scheme, 1, you can't consent to the trafficking of your child, and 2, the parents' consent to the trafficking of their child doesn't help Ezra Miller.
More from PJ Media's Megan Fox:
Miller and Tokata met when she was 12 and he was 23. After striking up what her parents called an "unlikely friendship," Miller started flying her to his events in 2017. The "friendship" interfered in Tokata's schooling to such an extent that she dropped out to be with him. According to TMZ, "the parents say they flew to Miller's Vermont home in January to get their daughter ... and discovered she didn't have her driver's license, car keys, bank card, and other items needed to navigate life independently. They say they also found bruises on Tokata's body which they allege Ezra caused." "My family is living a nightmare," wrote Jumping Eagle. "Ezra Miller has brainwashed my daughter Tokata Iron Eyes, physically assaulted her, is perpetuating cult-like behaviors and emotional abuse. Ezra's dangerous behaviors are escalating with no accountability from Warner Brothers."
Adult men find other people's children boring and annoying, except in small doses. If an adult man is showing keen and sustained interest in a child -- if a 25 year old man forms an "unlikely friendship" with a 12 year old girl -- his interest is sexual. Period.
You know, people have wondered if this whole "I'm a Non-Binary!" thing with Ezra Miller was just some kind of cynical shield to protect him from what he's really got going on. If so -- well, it sure has worked like gangbusters so far. The child groomed by they/them -- I'm sorry, allegedly groomed -- denies it, and claims that her parents are just being
"transphobic."
"My father and his allegations hold no weight and are frankly transphobic and based in the notion that I am somehow incapable of coherent thought or opposing opinions."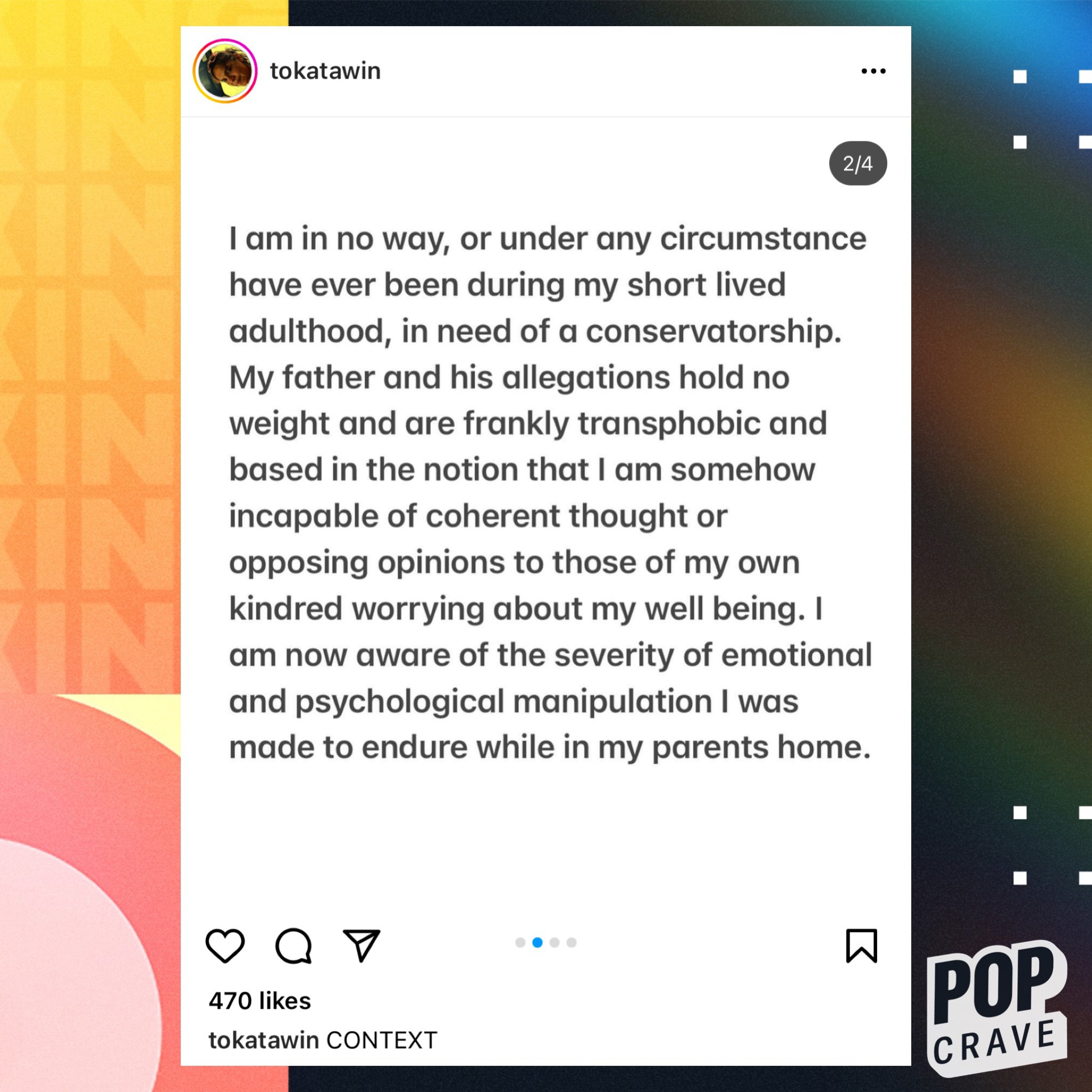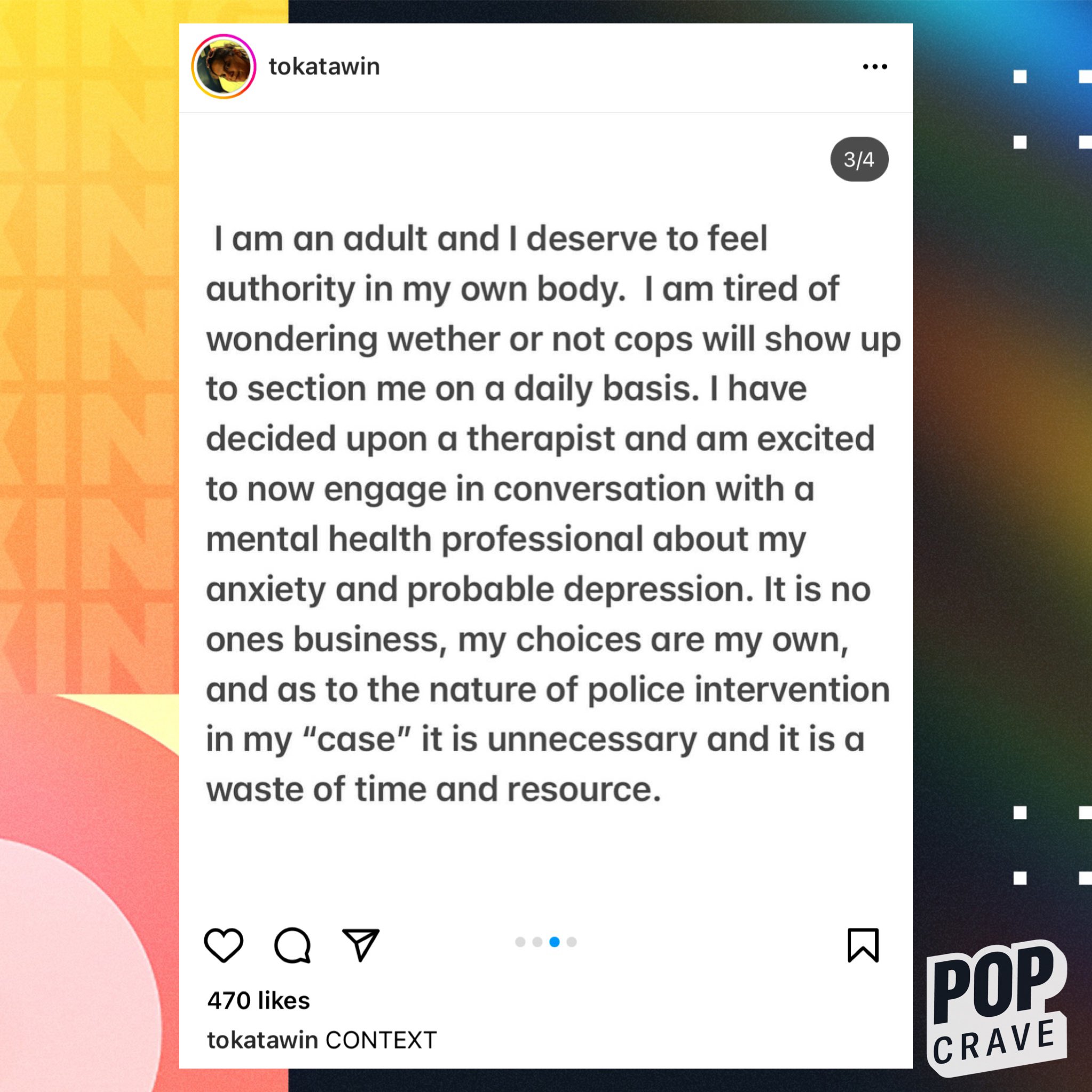 A couple of years ago, Ezra Miller choke-slammed a pregnant woman in Iceland.
He was recently arrested for throwing a chair at a woman in Hawaii. And then arrested for spitting in the face of man. During that arrest, he screamed "I am transgender non-binary and do not want to be searched by a man." He also proclaimed he was filming the incident on his own bodycam, and said that he did this because he sold his bodycam videos as "NFTs." Then he ran away, screaming like a maniac, and obviously altered by one or more substances.
The Flash movie, which no one wants to see, and which Warner Bros. did not want to make but had to be pressured into making, has been pushed back until 2023. They're really going to release this? With this psychopathic substance-abusing woman-hitting child-groomer? Who would pay to see this? Warner Bros.'s DC division fired Henry Cavill and kept Amber Heard and Ezra Miller. Meanwhile, Warner Bros. is also in bed with this freak in their "Wizarding World" Harry Potter spinoff series.