Department of Homeland Security Creates "Disinformation Governance Board" Censorship Authority;
New Censorship Kommissar Bought Laptop "Russian Disinformation" Op from Deep State Colleagues and Pushed the Lie on Twitter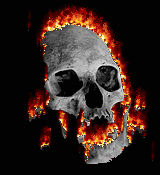 The Department tasked with
internal national security enforcement
in the United States has now been additionally charged with
patrolling the speech of Americans for speech the US government deems threatening or unhelpful to its narratives.
Everyone have that? The Kommissars of the Internal State Security Police will now be inspecting your writings and utterings.
There's so much fascism around we're gonna have to use a whole lot of fascism to fight all of this fascism.
I wonder how much fascism, exactly, the NeverTrumpers are prepared to support in the name of fighting the fascism that exists chiefly in their darkly masturbatory imaginations. And this just so happens to have been announced the day after a monopoly which had been under firm control of the US government went rogue when it was bought by a dissident free speech champion.
The Department of Homeland Security is setting up a new board designed to counter misinformation related to homeland security, with a focus specifically on Russia and irregular migration. The board will be called the "Disinformation Governance Board," and will be headed by executive director Nina Jankowicz.
They say the focus is "specifically" on Russia but there's nothing limiting them to Russia. "Russian Disinformation" has been used as a pretext to ban everything. They started by banning Alex Jones, claiming that he would be the only one. "Russian disinformation," like "hate speech," covers exactly as much ground as The Regime wants it to. We've seen this playbook run before. And-- "irregular migration"?
Does that mean they're going to "fight disinformation" related to people complaining about open borders, which they're going to euphemize as "irregular migration"? So we won't be able to say "open borders" any longer? Or illegal aliens? Whoa, we just took a huge step away from "specifically [about] Russia" huh?
Speaking with the House Appropriations DHS Subcommittee on Wednesday afternoon, DHS Secretary Alejandro Mayorkas said, "Our Undersecretary for Policy, Rob Silvers is co-chair with our Principal Deputy General Counsel, Jennifer Gaskell, in leading a just recently constituted misinformation disinformation governance board. So we're bringing -- the goal is to bring the resources of the department together to address this threat."
Resources of an agency previously tasked to combating the actual threats of terrorism will instead be tasked to tracking down, doxing, and prosecuting Americans who post messages which conflict with the Media/Deep State Combine's officially-mandated narratives. Look, there's a lot of fascism out there and fighting it is going to require us to get our hand a little dirty, right, NeverTrump?
Of course, she is part of the Ukraine mafia from which the
Deep State, Foreign Policy Division recruits its most zealous shock troops
:

Our new Speech Kommissar says she had been concerned that Twitter would ultimately stop enforcing government-demanded speech edicts and began assembling her official governmental censorship board as a backstop:
Jankowicz has previously said that she was concerned that Twitter had determined early in 2022 to stop limiting speech from users about the 2020 presidential election, saying that "considering the long-term damage these lies do to our democracy," she was "dismayed about this decision."

She is open that she is here to tell social media companies what their censorship policies
"need"
to be:
Her view about elections, whether foreign or domestic, are that they "aren't an end point," but are "an inflection point," and that the policies of social media companies as regards free speech "need to reflect that."

National Review, are you going to continue pretending this isn't happening? How much is Google paying you? I want to ask directly before your Deep State allies make the question illegal and "a threat to national security."
Update:
Via Twitchy,
our new Censorship Kommissar -- supposedly an expert in Russian Disinformation -- bought the claim by her 50 Deep State liar-collagues that the laptop was "Russian Disinformation" when in fact it was 100% legit. It was the claim that it was Russian Disinformation that was the actual disinformation -- partisan Democrat Deep State disinformation. In other words: "Russian Disinformation" is often a codeword for "US government disinformation," as "gourmand du jour " observes.
Nina Jankowicz
@wiczipedia
Back on the "laptop from hell," apparently- Biden notes 50 former natsec officials and 5 former CIA heads that believe the laptop is a Russian influence op. Trump says "Russia, Russia, Russia."
And now she'll be putting that blatantly biased judgment, and that ideology-befouled bullshit-detector, into practice writing America's censorship codes.
Update:
She's a censorship
hawk
-- she is rabidly pro-censorship.
Nina Jankowicz @wiczipedia Last week I told @NPRMichel: I shudder to think about if free speech absolutists were taking over more platforms, what that would look like for the marginalized communities... which are already shouldering... disproportionate amounts of this abuse."
"Marginalized Communities," "Hate Speech," "Safety," and "Russian Disinformation" are the Four Horsemen of the Fascist Thought-Control Apocalypse.