Sunday Morning Book Thread - 04-24-2022 ["Perfessor" Squirrel]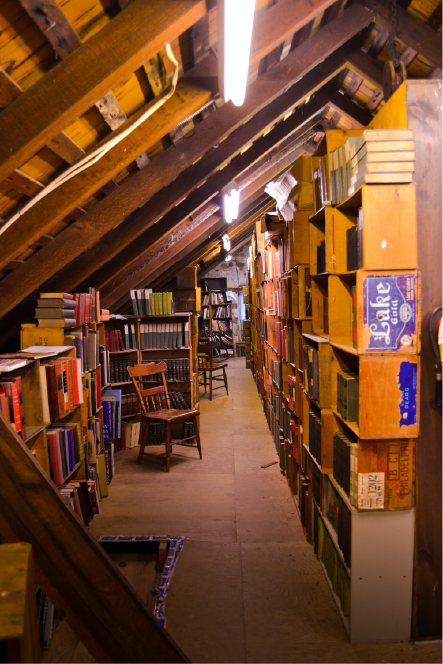 (HT: Black Orchid)
Good morning, Horde! Welcome to the prestigious, internationally acclaimed, stately, and illustrious Sunday Morning Book Thread! The place where all readers are welcome, regardless of whatever
guilty pleasure
we feel like reading (ht: Fritz(not Fritz)--don't judge!). Here is where we can discuss, argue, bicker, quibble, consider, debate, confabulate, converse, and jaw about our latest fancy in reading material, even if it's nothing more than the lyrics of "Mmmbop." As always, pants are required, unless you are wearing
these pants
...(wasabi not included) So relax, find yourself a warm kitty (or warm puppy--I won't judge) to curl up in your lap, pour some whole milk over those Lucky Charms (side effects may include vomiting and diarrhea), and crack open a new book. What are YOU reading this fine morning?
PIC NOTE
Baldwin's Book Barn
(ht: Black Orchid) is located in West Chester, Pennsylvania. It's a five-story structure that was originally built in 1822. There are some
excellent pics
of this charming store on the interwebs...I'd love to just spend my days here, summer or winter, reading.
WRITING TIPS
The videos below showed up in my YouTube feed...Enjoy!
+-+-+-+-+
Comment:
Both authors point to a central tenet when it comes to writing believable stories (even fantasy or science fiction). Great stories (even good stories) always include strong elements of essential truth from the author's perspective. For example, J.R.R. Tolkien used his experiences as a soldier in WWI, his scholarship as a linguist, and his personal foundations in Christianity to craft
The Lord of the Rings
, one of the greatest stories in English literature.
++++++++++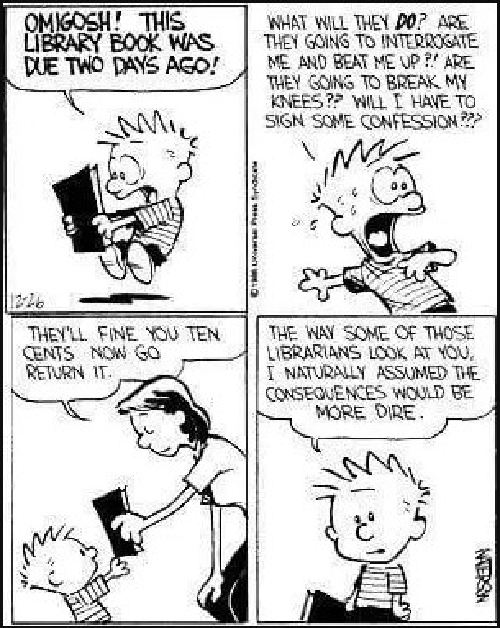 BOOKS BY MORONS
Sgt Mom says that the
Texas Lone Star Book Festival
will be happening on May 28/29 around the Courhouse Square in downtown Seguin, TX (just due east of San Antonio). It's a great opportunity for authors (new and old) to network and share ideas, along with their latest works. Sounds like a lot of fun!
+++++
Regular commenter Mary Poppins' Practically Perfect Piercing (or MP4 for short) has a new book out.


My new novel, The Stuff Dreams Are Made Of, is now available in paperback and kindle on Amazon. If you have a chance to mention it in an upcoming book thread, I'd appreciate it. Here's the back cover blurb: Hollywood, 1917. Silent movie queen Theda Bara is filming her epic, Cleopatra - "the one they'll remember me for." But when a studio extra turns up dead in a PR stunt gone wrong, Bara finds herself at the center of intrigue, from a friend from the past who isn't at all what she seems to an Egyptian cult that wants her dead. With stars like Mary Pickford, Charlie Chaplin and Erich von Stroheim along for the ride, Bara and her loyal friend, makeup artist Toby Swanson, have to find out who is telling the truth, who is lying and whether it spells the end of Cleopatra. . .or of Hollywood itself.

Comment:
I like the idea of taking a real character from history and adding to their mystique with some fictional adventures (
Doctor Who
does this all the time).
Theda Bara
was a real woman, a silent film star back in the day. In MP4's re-imagining of her life, she teams up with her makeup artist to solve mysteries. The advantage to this is that you can research a real person (so you don't have to make up details) and then "enhance" their biography through some unknown adventure that never made it into the "official" history books.
+++++
Dana Epperson (aka "Secret Squirrel") has published a sequel to his novel
Outward Frontier
.


ALAMO: The sequel to Outward Frontier Humanity has been in the fight against the reptilian alien race known as the Mo Tian for almost two years, and they are losing. An ALAMO message arrives from Sequoia, the furthest American state from Earth, informing the United States Government that it has been destroyed by Mo Tian forces. It is believed that there are no survivors. The team led by Defense Intelligence Agency Special Agent Sanders must continue to unravel the mysterious symbols burned into Dr. Gandiva's son while preparing for the Inner Planets Treaty Organization summit in Seattle, WA. Will humanity unite against the Mo Tian or continue in petty squabbles? Follow the adventures of the DIA team as their assignments take them undercover to Seattle, WA, and to a research station on Mars. Dr. Gandiva and his family, now safe at Wright Patterson Air Force Base, continues the scientific effort to unravel the mysteries of the Messengers. As the team continues under a tight deadline, other forces are at play: the Chinese Empire. Have they obtained an edge against the Mo Tian? And Celeste Sexton, a survivor of the New Auckland invasion and newly elected Member of the New Zealand Parliament, finds herself in unwanted political machinations. Who are the aliens? Why did they attack Lorraine and destroy Sequoia and other worlds? Are they truly "Demons from Heaven" as the Chinese described them? Or are they and humanity more alike than we want to admit? First book, Outward Frontier, saw humanity make first contact with an alien civilization via an invasion. Story is told from three separate character perspectives who then come together to continue the fight against the Mo Tian. Here is a link to my Amazon author site: Amazon.com: Dana Epperson: Books, Biography, Blog, Audiobooks, Kindle
Comment:
I had the pleasure of reading
Outward Frontier
recently. I wanted to read the first book before I tackled the second book. The first book does a pretty decent job of setting up the characters and situations that are then going to be explored in more detail in
ALAMO
. I like that the aliens are pretty weird. They have a very different viewpoint than humans, making it difficult to communicate with them. I also enjoyed how Earth was NOT a unified planet, but still consisted of various factions competing for extrasolar territories and resources. As always, you can find more Books by Morons
HERE
!
MORON RECOMMENDATIONS

Nothing like a great art book when the new puppy leaves you little time to read. This week's pleasure is "Vermeer: The Complete Works, edited by Karl Schütz. Vermeer's paintings are scarce, perhaps thirty-five in all (there have been many misattributions), and I seek them out whenever I'm near a museum that has one. One of the most delightful museums is New York City, the Frick, has *three.* Posted by: Brett at April 17, 2022 09:50 AM (Sm9Ko)

Comment:
We don't give art books enough love around here. There's a lot to be said for large picture books full of beautiful artwork, such as
this portrait
from Vermeow.
+++++

I'm currently reading Island Infernos by John C. MaManus about WW II in the Pacific and the second volume in the author's yet unfinished trilogy. These modern histories continue trouble me in two different ways. First would be the amount of infighting in the higher American ranks along with the jockeying for promotions or commands. Second would be the now seemingly requisite breast-beating about the euphemisms our GIs used to identify their enemies and the American treatment of the Negroes of the day. Meanwhile, the Japanese, who thought lowly of pretty much all the other Asians, seem to get little depth of coverage in their treatment of Philippinos or Chamoros (Guamanians). I used to work with a couple of the latter and they had stories that don't seem to garner anywhere the caterwauling. Posted by: 11B40 at April 17, 2022 09:57 AM (uuklp)

Comment:
Dr. John C. McManus is an exceptional historian, especially with respect to WWII. I actually work at the same institution as him. I don't know him all that well, but I know he's highly regarded by his peers in the History and Political Science department and he is equally well-regarded by his students. When COVID-19 forced us to go home for several weeks, everyone on campus had to suddenly learn how to teach online. It was my job to show him how to use the technology.
Island Infernos
is on the "New Books" shelf at our institutional library. It's over 600 pages of meticulously researched information.
+++++

I finished G.K. Chesterton's The Everlasting Man this week. Brilliant, as is much of Chesterton's books, but much less meandering. Which is odd, as it pretty much covers all of non-recorded history. He compares two existential changes in the story of man: the creation of man, and the birth and death of Jesus. While not arguing against evolution, he does argue persuasively that most evolutionists vastly downplay the difference between man and animal, even, and especially, prehistoric man and animal. ...he had dug very deep and found the place where a man had drawn a picture of a reindeer. But he would dig a good deal deeper before he found a place where a reindeer had drawn a picture of a man... Something happened; and it has all the appearance of a transaction outside time. He argues that the ideas of Christianity are not a natural evolution of religion. They were as out of place at the founding as they are now. Any agnostic or atheist whose childhood has known a real Christmas has ever afterwards, whether he likes it or not, an association in his mind between two ideas that most of mankind must regard as remote from each other; the idea of a baby and the idea of unknown strength that sustains the stars... It is no more inevitable to connect God with an infant than to connect gravitation with a kitten.... There is really a difference between the man who knows it and the man who does not. He also does not discount the idea of supernatural evil as a real thing, or at least a thing that people believed was more real than their other mythologies. Though "Whether it be because the Fall has really brought men nearer to less desirable neighbours in the spiritual world, or whether it is merely that the mood of men eager or greedy finds it easier to imagine evil" he doesn't know. For clothes are very literally vestments, and man wears them because he is a priest. Posted by: Stephen Price Blair at April 17, 2022 10:49 AM (U+Oxn)

Comment:
G.K. Chesterton is another author I've heard a lot about, but I have never read. One of these days I will rectify that situation. According to
Wikipedia
, he had a rather odd friendship with George Bernard Shaw, a leading Progressive thinker at the time. I love Chesterson's quote on the difference between Progressives and Conservatives: "The business of Progressives is to go on making mistakes. The business of the Conservatives is to prevent the mistakes from being corrected." He was, of course, talking about politics in his native England at the time, but you could easily update the quote for the modern American political scene to read as: "The business of Democrats is to go on making mistakes. The business of the GOPe is to prevent the mistakes from being corrected." More Moron-recommended reading material can be found
HERE
!
+-----+-----+-----+-----+
I had a major book haul this week. The university library in which I work (but I do not work for) had a book sale. Managed to walk away with 20 books for the low, low price of $11. Not too shabby.

Here is my haul:


The Mad Scientist's Guide to World Domination edited by John Joseph Adams


Downtiming the Night Side by Jack L. Chalker


Lord of the Silent Kingdom by Glen Cook


Surrender to the Will of the Night by Glen Cook


Working God's Mischief by Glen Cook


Monster Hunter International by Larry Correia


Monster Hunter Vendetta by Larry Correia


Monster Hunter Alpha by Larry Correia


Star Wars: The Joiner King by Troy Denning (side note: I ordered this on Amazon several weeks ago, but it never arrived. According to the tracking number, it got lost in Delaware, so maybe it was left on FJB's doorstep. But it only cost me $0.50 for the replacement!)


The Dreaming Void by Peter F. Hamilton


The Temporal Void by Peter F. Hamilton


The Abyss Beyond Dreams by Peter F. Hamilton


Gentlemen Takes a Chance by Sara H. Hoyt


Lost in Translation by Wil McCarthy


To Crush the Moon by Wil McCarthy


Wellstone by Wil McCarthy


Galactic North by Alastair Reynolds


On the Steele Breeze by Alastair Reynolds


The Mammoth Book of Steampunk edited by Sean Wallace


Book of the New Sun Volume 1: Shadow and Claw by Gene Wolfe


That's about all I have for this week. Thank you for all of your kind words regarding my Sunday Morning Book Thread. This is a very special place. You are very special people (in all the best ways!). The kindness and generosity of the Moron Horde knows no bounds. Let's keep reading! If you have any suggestions for improvement, reading recommendations, or writing projects that you'd like to see on the Sunday Morning Book Thread, you can send them to
perfessor dot squirrel at-sign gmail dot com
. Your feedback is always appreciated! You can also take a virtual tour of OUR library at
libib.com/u/perfessorsquirrel
. Since I added sections for AoSHQ, I now consider it OUR library, rather than my own personal fiefdom...
PREVIOUS SUNDAY MORNING BOOK THREAD - 04-17-22
(hat tip: vmom stabby stabby stabamillion) (NOTE: Do NOT comment on old threads!)