Ace of Spades Pet Thread, April 23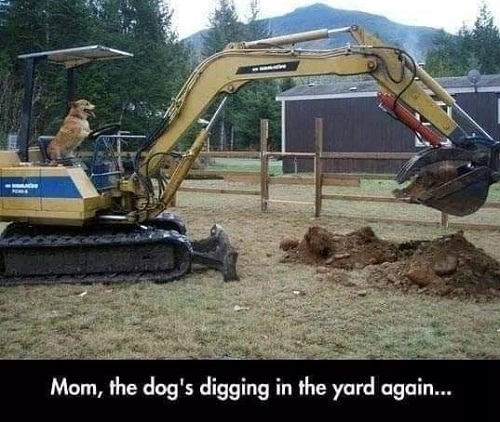 * * *
Good afternoon and welcome to the thread made almost world famous by Misanthropic Humanitarian and The Horde --
the Ace of Spades Pet Thread.
Thanks for stopping by. Kick back and enjoy the world of animals. Reminder:
For current events and politics, the Thread before the Gardening Thread (a couple of threads below) is almost always an Open Thread.
* * *
From
Miley
When is a dog not a dog?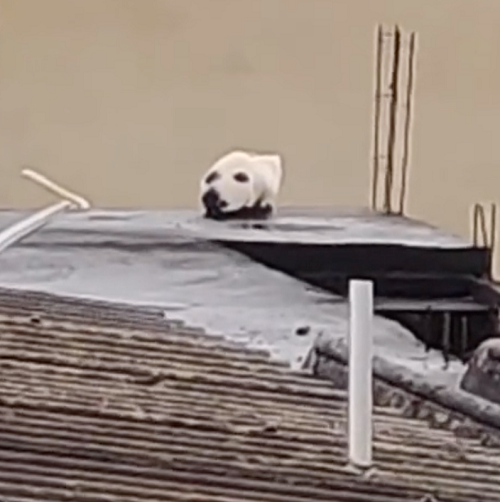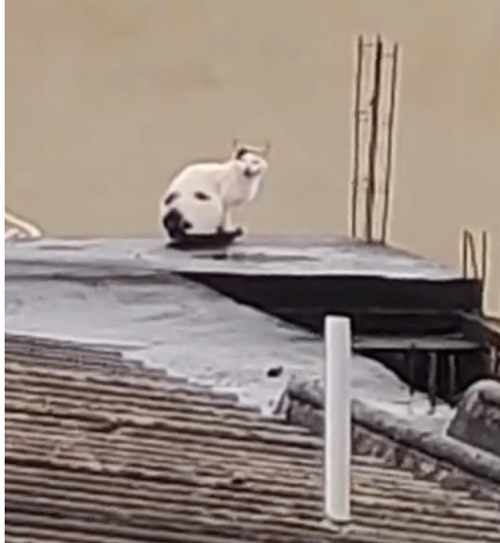 * * *
Gardening Thread Crossover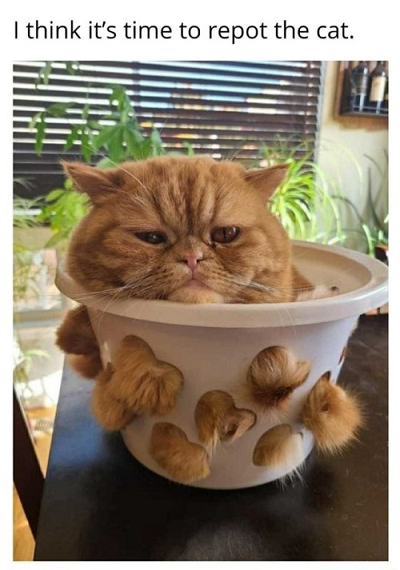 * * *
San Franpsycho
is leaving some pets in the lake. I used to keep a pink sea cucumber in a canal in Venice, CA.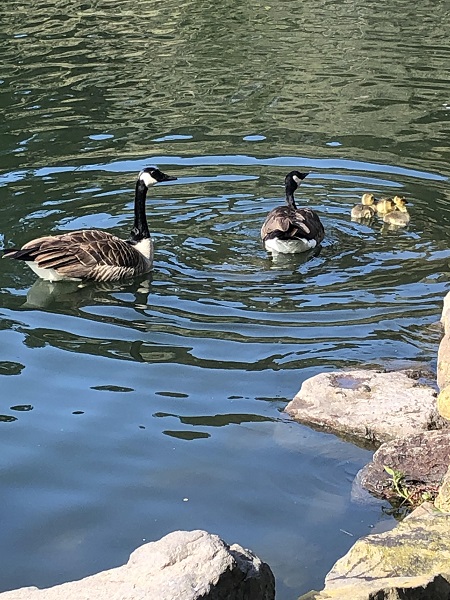 * * *
Meet The PetMorons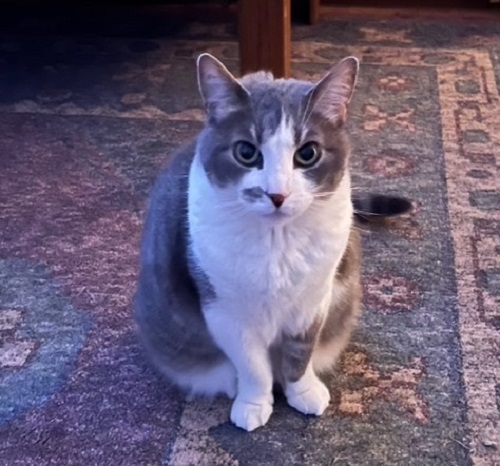 Dexter is my 12 years old domestic short hair cat.
I took this photo because he will often give me this look, which I now describe as "the look". Probably regarding some shortcoming on my part, LOL.
He isn't a lap cat but insists on being where ever we are.
Thanks for taking over the pet thread. gourmand du jour
Well, that look might make me feel kind of guilty for . . . something. Not quite sure what. Heh.
* * *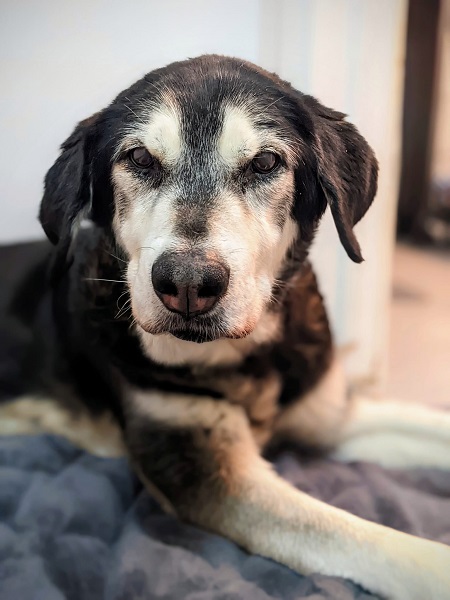 This is Angel. She was brought to a shelter by the owners neighbor for neglect. She was at the shelter for two months. She's approx 14 years old, has some hip problems and limited sight and hearing. She is underweight so we're trying to put some pounds on her. She's an absolute sweetheart and integrated almost immediately with the other dogs. She'll usually just go off by herself and lay down. As of today I see improvement, she is coming out of her shell and loves to be petted and loves treats. You can just see the sadness in her eyes in this picture. It broke my heart. But she is getting better! Thank you for featuring our sweet Shep's pups!
Jewells
Angel looks like a sweetheart.
* * *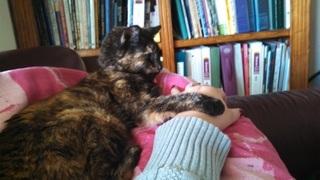 A nice story and poem from
Anonymous
today. It's still the Easter Season. It's about a kitty who already had kidney disease when she came to live with his family, but spent another five years with them:
About 1995, a tortoise shell feline whom we later learned was called B.J. appeared at our back door looking for a handout. She became a regular visitor. After a few weeks of consistent feedings, we bought her a litter box, bed, and a rather large store of cat food. B.J. had a new home. It was only later that we learned she belonged to some neighbors--who were quick to urge us to keep her (and who told us that the name they had given her, B.J., stood for "Bonzai Junior"). She had been their oldest pet, believed to have been born at least 18 years before, and she was despised and picked on by their new favorites--two dogs and two much younger cats. Thus began a very profound and welcome period of mutual esteem between our family and B.J. She is missed.

I'll Live With You Again (From the tortoise shell feline, B.J., to her Adopted Family: We serve our pets -- our pets serve us -- together, we serve the Savior.) I was lonely and forgotten, and my world was filled with fear,
For the ones who claimed they loved me rarely let me come too near.
They had other pets they cherished, who despised my face and fur,
Hunted, taunted, and forsaken, I could find no cause to purr. Heaven heard my wordless pleadings, and there came that blessed day,
When I found your home and shelter and new friends with whom to play.
So I chose you for my family, and although our time now ends,
I assure you by the God you love, I'll live with you again. I have been a mighty hunter, I have made bugs quake in fright.
Even birds and frogs have fled me as a stalked them with my might.
With your constant care and kindness, I have led a joyful life,
In my role as your protector, I found balm from former strife. We have grown and played together, we have reveled in this world,
Finding happiness in little things, like puddles, leaves and squirrels.
Now my time has come to leave you--all our sharing must now end,
But I promise, by the God you trust, I'll live with you again. Think of me, with faith, not sadness, for my aged, ailing frame,
Has at last achieved that peace and rest I thirsted to obtain.
I shall miss your endless grooming, and the foods you served with love,
But I'll frolic with a kitten's strength in Heaven's courts above. I've run my course, I've fought my fight, I've conquered every foe,
And I'll soon be in that Paradise the selfish never know.
So do not mourn, but hear instead the message I now send,
We can share eternal glory when I live with you again. (c) ww.servingjesuspoetry.com
Unlimited non-commercial usage allowed.
A lovely cat, a lovely remembrance. Anonymous also has a reminder for humans who appreciate the poem about B.J:
2 Timothy 4:7-8 I have fought a good fight, I have finished my course, I have kept the faith: Henceforth there is laid up for me a crown of righteousness, which the Lord, the righteous judge, shall give me at that day: and not to me only, but unto all them also that love his appearing.
* * *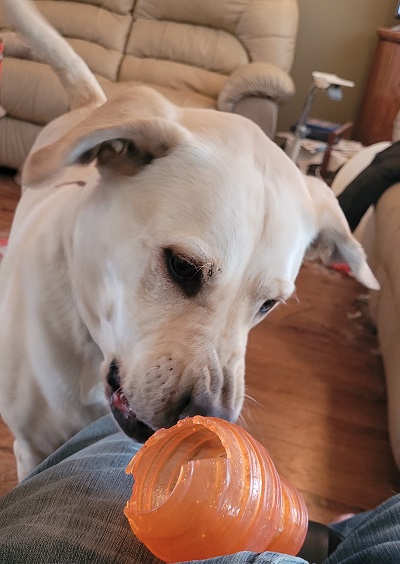 I know I've sent to many Paisley photos but look at this. She destroyed a Kong. She won't quit until the job is done, which is an example for me. Yes I'm laughing. Northernlurker
Okay, laugh. Until Paisley gets ahold of . . . .
* * *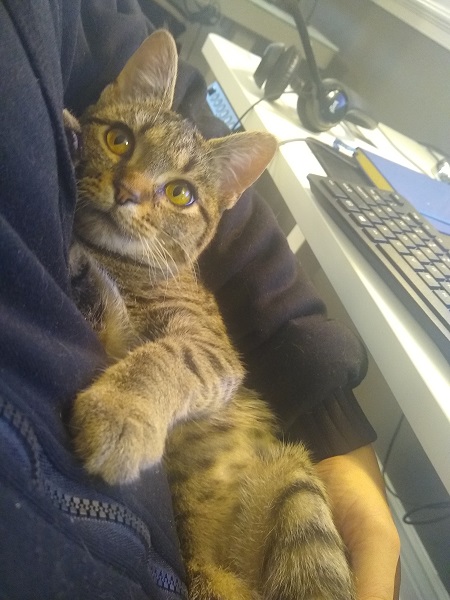 &&&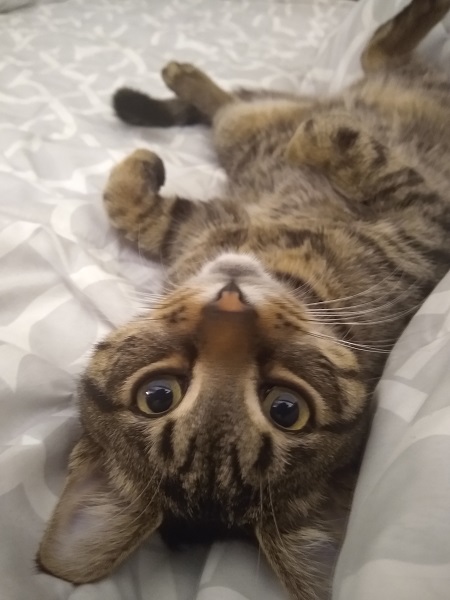 From
Victor Tango Kilo
The kittens that a stray cat birthed in our couch last summer (the Beanie Babies) are nearly grown. Bravo was the runt of the litter, but he's a big beautiful boy now. And Charlie is obsessed with collecting floss picks and playing floor hockey with her cat food cups.
What cuties!
* * *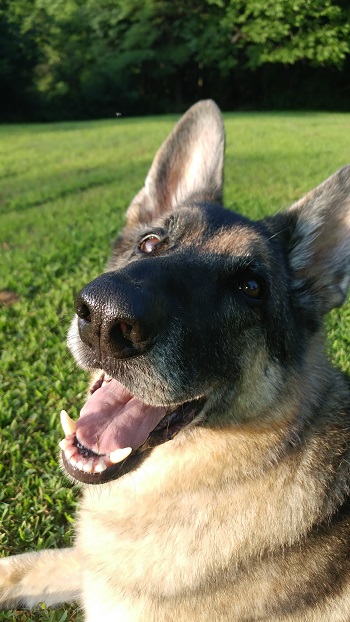 &&&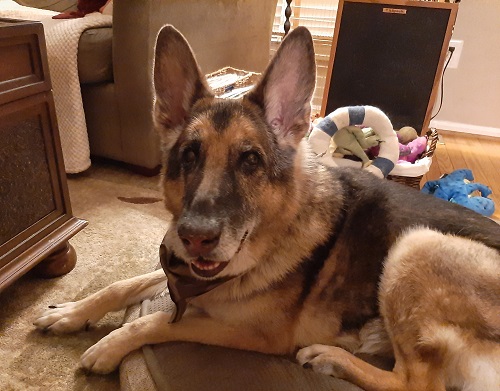 My best friend and loyal wingman of almost 11 years passed away suddenly and unexpectedly last Friday night. Panzer will be missed by all who knew and loved him. He was my first dog, but definitely will not be my last. Thank you to the pet thread for providing a place to celebrate our love for our pets and the love and devotion they give us in return. -Ballonmann
What a sweet face! He just looks devoted. How much you must miss him.
* * *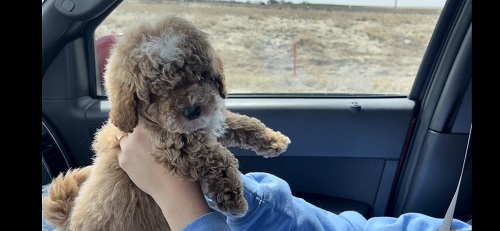 &&&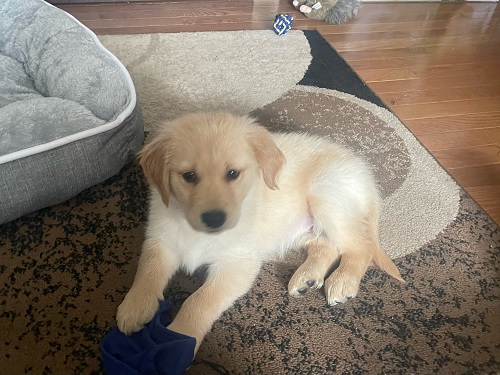 Latest additions to the moron family. "Milo" is a mini (micro) golden doodle that we added to the family last Friday for the 19 year old daughter. She took Milo back to college with her. She FaceTimes me at least once a day to give me updates, which I enjoy. The next day we picked up "Blu", a golden retriever for our 16 year old son, who's been asking for a dog of his own for a couple of years. Time will tell if Blu truly ends up being "his" dog, or that of the Mrs. and I. Hopefully his, but either way is a win. Both are about 8 weeks old.

That is just an overload of adorable.
* * *
What a heart-warming bunch of PetMorons, past and present, today. Thank you all for sharing your pets with us.
If you would like to send pet and/or animal stories, links, etc. for the Ace of Spades Pet Thread, the address is: petmorons at protonmail dot com Remember to include the nic or name by which you wish to be known at AoSHQ, or let us know if you want to remain a lurker.
Until next Saturday, have a great week!
* * *
If you start feeling nostalgic, here a link to
last week's Pet Thread.
The comments are closed now so you won't accidentally ban yourself by trying to comment on a week-old thread, but don't try it anyway.
Posted by: K.T. at
03:19 PM