Saturday Gardening, Puttering and Adventure Thread, April 23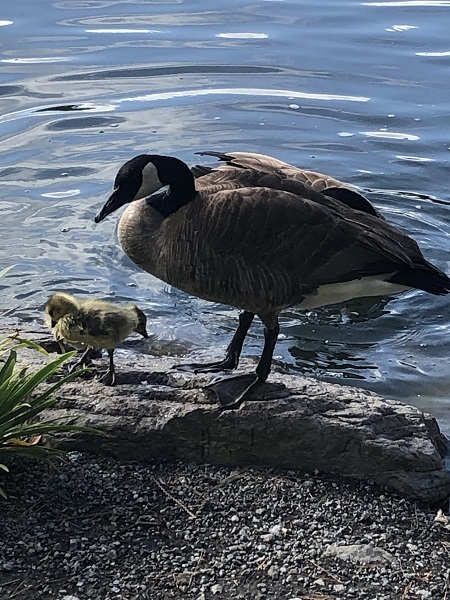 We are starting to get some great photos and information in now, as the weather warms up. Didn't get to all of them this week, but we're working on it. We had a little rain this week. Surprise! How's your weather? Don't you love the photo above?
New Canadian Goslings at Stowe Lake from San Franpsycho
And a nice view of the lake, too.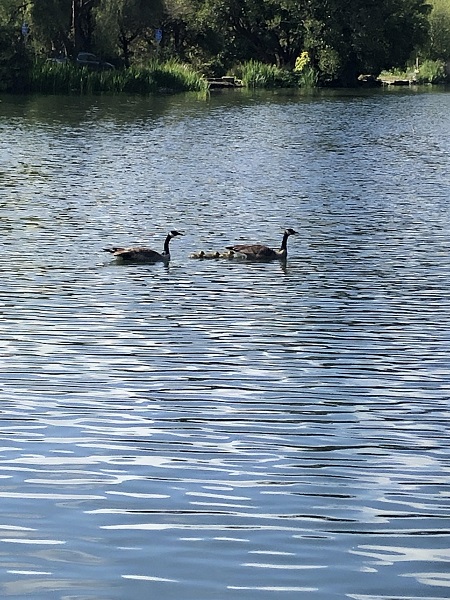 Great photos. One left over for the Pet Thread. Flower Power From
40 Miles North: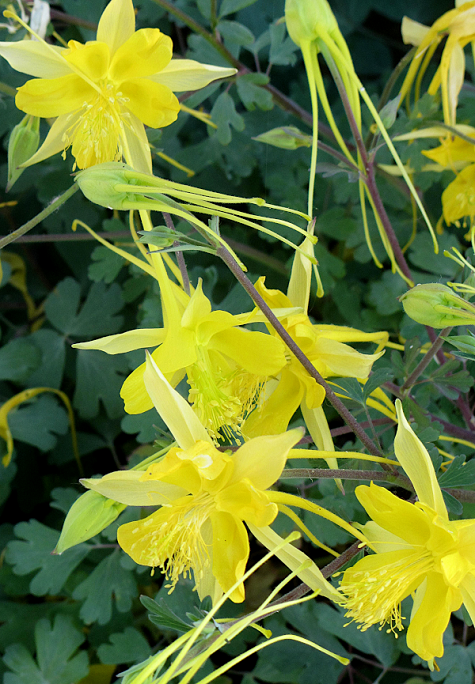 Love those columbines.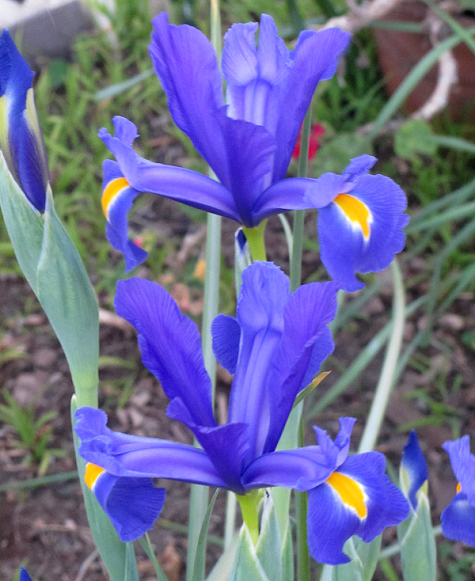 And the irises are great, too. Science Via
Bird Dog at Maggie's Farm,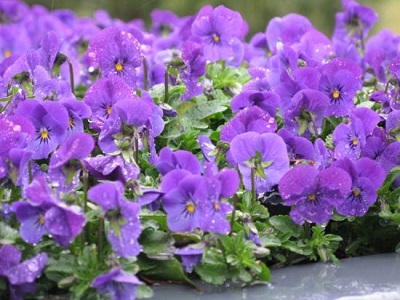 How do pansies survive freezing weather?
Pansies are members of the Viola family. They are kissing cousins to the wild violets that lawn lovers find so difficult to conquer. Violas and violets have been cultivated for hundreds of years, both for their flowers and for the perfume they produce. Our hybrid garden pansies, Viola x wittrockiana, are annual flowers but all other violas are perennial. Pansies protect themselves by allowing moisture to escape their leaves as temperatures fall. Other plants cannot do this, so when the temperature goes below freezing the water in their cells freezes and ruptures the cell walls. That's what happens when you leave a houseplant on the patio during a freeze. Dry cells, though, can't rupture. They just go limp. It is normal to see pansy leaves completely wilted at dawn but green and perky by noon. That's why it is important to keep the soil in pansy beds moist after a freeze.... so their roots can re-hydrate the leaves. Other plants also protect themselves in this manner. . .
Maybe that's why some fall/winter veggies taste better after cold or even freezing weather. Putting Things By You might remember from last week
By-Tor's
egg salad sandwich with home-fermented pickles. Here's another view: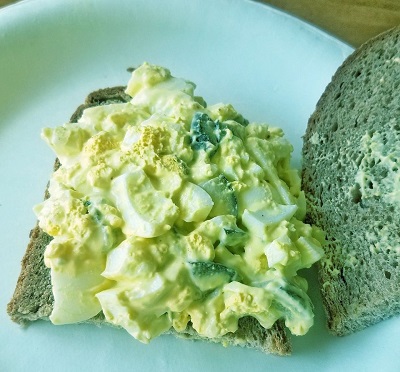 Here's how he made the pickles:
My first try at authentic naturally fermented kosher garlic dill pickles. I'm using small pickling cucumbers, garlic cloves and fresh dill. I didn't wash them because I don't want to wash off any of the natural yeasts and bacteria that start the fermentation process. Any harmful ones will be killed off by the salt water brine. Simple enough-trim off ends of cukes, put in the jug with the dill and garlic, and top off with a 4-5% salt water brine. Let ferment for 3-6 days, then water bath can in jars or put in the fridge. Use non-iodized salt like canning salt or this pink salt. Iodine kills off the necessary yeast and bacteria. Update to follow next week.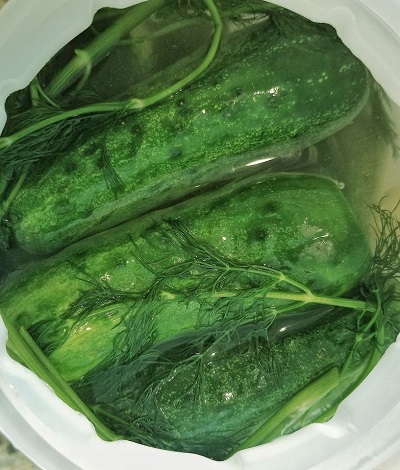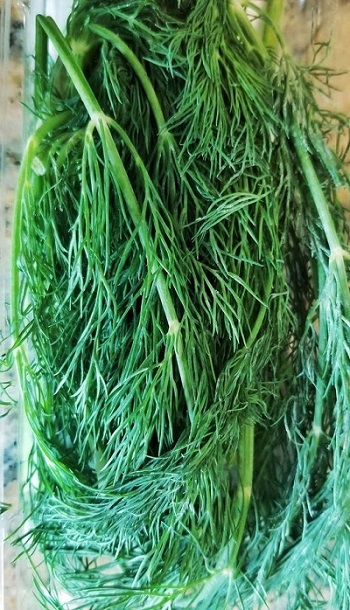 Even better if you can get dill seed heads (still green)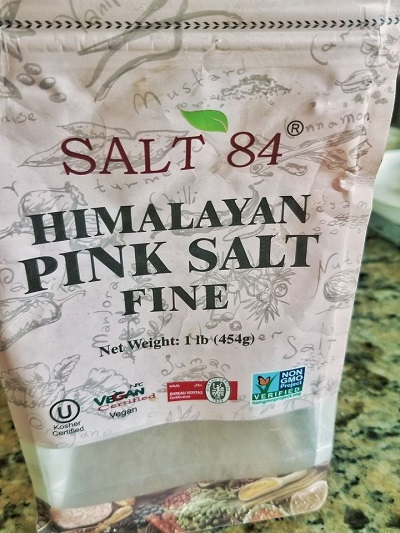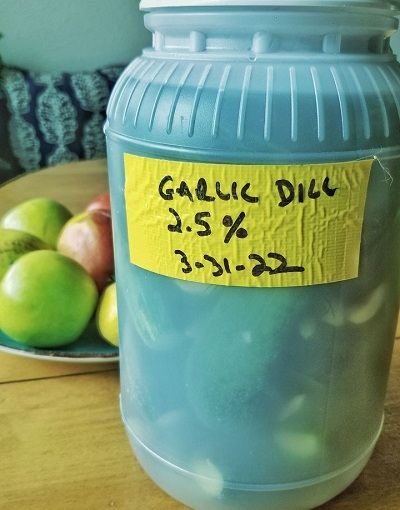 Anybody else ever made these?
Pickle fermentation Day 2. Salty, starting to get sour, nice dill flavor. They need another few days to get more sour. The brine is getting a cloudy, a sure sign of active fermentation. Pickles getting translucent, also a good sign.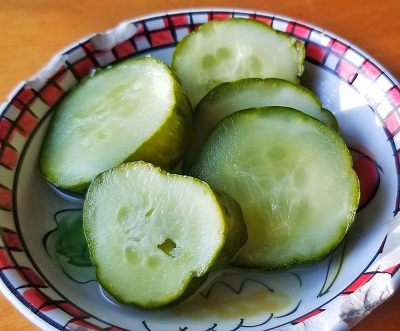 Jarred up my naturally fermented dill pickles. Saved some for the fridge. Total fermentation time 5 days. 12 minute water bath.
The advantage of this method is you can ferment them whole, then when you feel like it, slice them, or keep them whole. Or both, like I did. I thought they were a bit too salty so I adjusted the salinity by adding a bit of fresh water. Now they are just right. I'm going to make a bigger batch since a one gallon jug only made about 4 pints. like with the sauerkraut, I will reuse the brine to jumpstart fermentation.
Note: By-Tor will be submitting pickles and jerky to the County Fair later . . .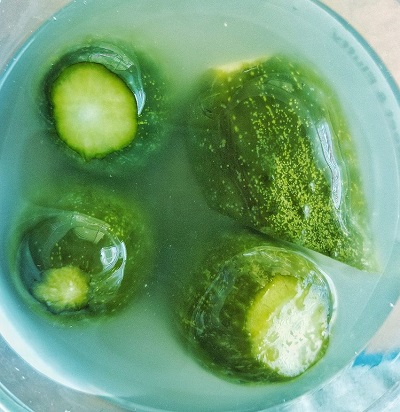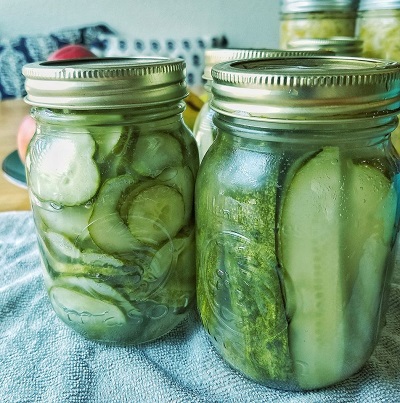 Carnivorous Plants Our outdoor carnivorous plant expert,
Tony Litwin,
has sent in some spring photos. Here are a few of these fascinating plants: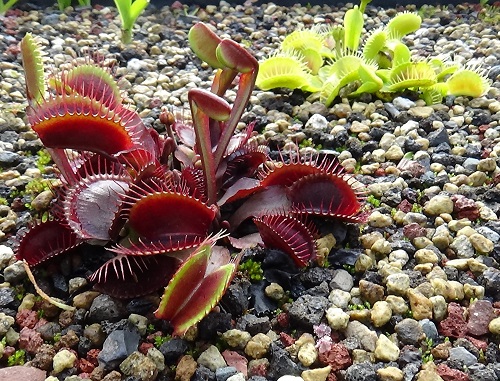 Red Dragon Venus Flytrap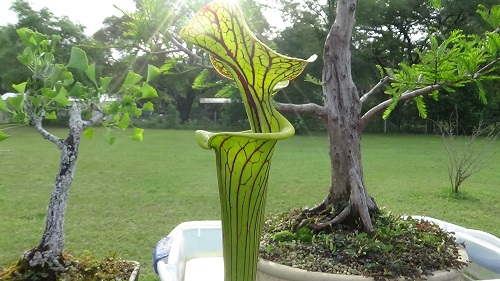 Sarracenia flava ornata (with bonsai)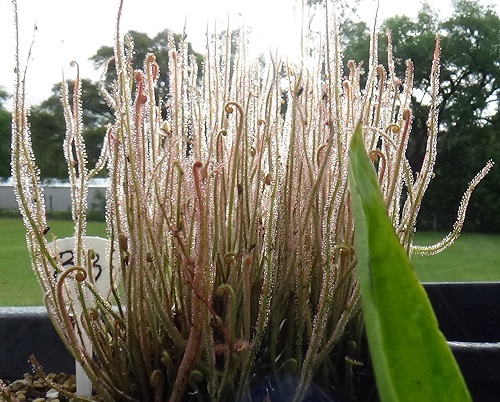 Drosera tracyii x D. filiformis 'Florida Red'
My favorites. At least in low sun.
The Worst Weeds
These are blooming at our house. Goathead Stickers, Toritos, Puncture Plants or whatever they are called where you live, are really nasty weeds. No fun in bicycle tires, human or doggie feet. Here's a
guy who decided to fight back.
He invented a tool to get rid of those nasty seed heads, which can persist for up to eight years before sprouting. Around here, they sprout after most weeds, but set seed before many other weeds. Aggressive!
They have a taproot and can be easily dug up if you catch them before they set seed, but it's hard to see them sometimes. The little yellow blossoms are light-sensitive and open in the morning. If they have blossoms, inspect carefully for seedheads. If you don't get them all in the spring, they may look like this in the summer. My photo, 2020, looks like one plant, but had several taproots, because each seedhead has several seeds: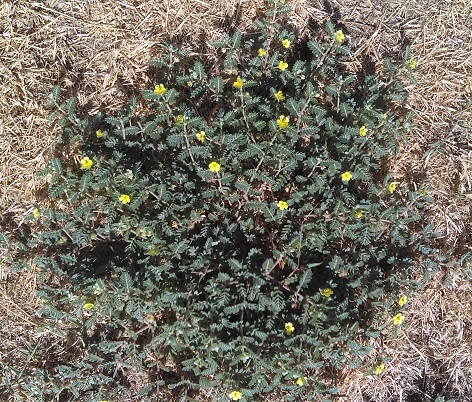 There are
nicer photos here.
Including close-ups. With descriptions of the problems they can cause for people, pets and bicycle tires.
Tribulus terrestris,
AKA "puncturevine". Hate them. Do you have a control technique that you like?
If you would like to send photos, stories, links, etc. for the Saturday Gardening, Puttering and Adventure Thread, the address is:
ktinthegarden at g mail dot com
Remember to include the nic or name by which you wish to be known at AoSHQ, or let us know if you want to remain a lurker.
Week in Review What has changed since
last week's thread
on owls, cherry trees, variable weather here and in Switzerland, wildflowers in the woods? Oh, and chickens, UFO chicken coops, eggs, egg recipes, passover veggies and a reminder to leave the lights on your indoor plants for Earth Day? The comments here are closed so you won't get banned for commenting on a week-old post, but don't try it anyway.
Posted by: K.T. at
01:30 PM