Wednesday Overnight Open Thread (1/26/22)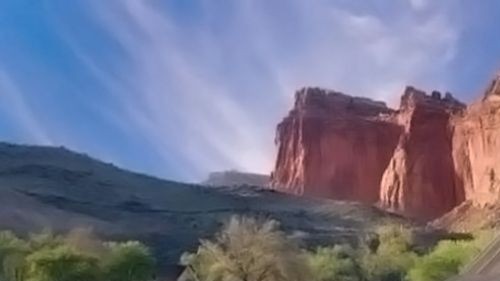 ***
The Quotes of The Day
Quote I "Well, what I heard was what Joe Biden said loud and clear, which is he is already making excuses for why he is going to lose in November . . . That's what this is all about. Democrats don't accept elections that they don't win. I mean, it happened in 2000. It happened in 2004. It happened in 2016. Now, it's going to be 2022." Sen. Josh Hawley (R-MO)
Quote II "When a channel receives a strike, it is against our Terms of Service to post content or use another channel to circumvent the suspension," an unnamed YouTube spokesperson
Quote III "God has been with me from the beginning. My connection with God has grown way stronger. I pray to him every day. He's helped me through so much and he's helped open the doors and guide me in the right direction." Kyle Rittenhouse
***
The problem with subjective awards is often there is no objectivity.
A Cooperstown With David Ortiz but No Barry Bonds or Roger Clemens Is a Farce
Members of the Baseball Writers' Association of America who voted for Ortiz but not Bonds or Clemens should be investigated for voter fraud Out of a group of steroid-aided star sluggers including Barry Bonds, Mark McGwire and Sammy Sosa, ex-Boston Red Sox designated hitter David Ortiz is the only one who ever tested positive for using performance-enhancing drugs during his playing days. Ortiz, who has consistently denied ever using steroids despite a 2009 report from The New York Times that his name was included in baseball's Mitchell Report for testing positive for PEDs in 2003, is also now the only member of that group who was deemed worthy for induction into the Baseball Hall of Fame.
***
I know Ace covered it earlier today. Still worth taking a look at.
Be careful for what you wish for. Or you just might get it.
Spotify Removing Neil Young's Music After Tantrum Over Joe Rogan 'Misinformation' Streaming music service Spotify is in the process of removing Neil Young's music, depriving tens of fans access to the 76-year-old's song library on the platform. Young, whose biggest hit, "Heart of Gold" came out 50 years ago, threw a temper tantrum earlier in the week over podcaster Joe Rogan, who the aging rocker says was spreading "fake information" about vaccines.
As of 7:54PM CST "Life" was still not taken down.
***
RIP Peter Robins.
Peter Robbins, voice of Charlie Brown, is found dead from suicide aged 65: Troubled voice actor and former child star served five years in prison before turning life around Peter Robbins, 65, died by suicide last week, his family revealed on Tuesday
Robbins played the infamous Charlie Brown throughout the 1960s

The star, who suffered from bipolar disorder, had spent five years in prison for making criminal threats against multiple people

He was sentenced to five years in 2015 and was released in 2019. He went to prison after sending threatening letters to a property manager where he lived
He also sent letters to the media offering $50,000 to have the San Diego County Sheriff Bill Gore killed After being released from prison, he turned his life around and advocated for those with bipolar to get 'professional' help
***
I'm shocked! Aren't you?
Man Who Sold a Gun to the Brit Who Held Four Hostage in a Texas Synagogue Has Been Charged With Federal Crimes FOR IMMEDIATE RELEASE
Wednesday, January 26, 2022
Man Who Sold Pistol Used in Synagogue Hostage Crisis Federally Charged
The man who sold Malik Faisal Akram the gun he used to kidnap hostages in a Texas synagogue earlier this month has been charged with a federal firearm crime, announced United States Attorney for the Northern District of Texas Chad E. Meacham. Henry "Michael" Dwight Williams, 32, was charged Tuesday via criminal complaint with being a felon in possession of a firearm. He made his initial appearance before U.S. Magistrate Judge Renée H. Toliver in the Northern District of Texas Wednesday afternoon. A detention hearing has been set for Monday, Jan. 31. "Federal firearm laws are designed to keep guns from falling into dangerous hands. As a convicted felon, Mr. Williams was prohibited from carrying, acquiring, or selling firearms. Whether or not he knew of his buyer's nefarious intent is largely irrelevant — felons cannot have guns, period, and the Justice Department is committed to prosecuting those who do," said U.S. Attorney Chad E. Meacham. "We are grateful to the many officers and agents who sprang into action as soon as the synagogue hostage crisis began, and who worked tirelessly to track the weapon from Mr. Akram to Mr. Williams. The freed hostages, the Beth Israel congregation, and indeed the entire Jewish community deserve that support.
***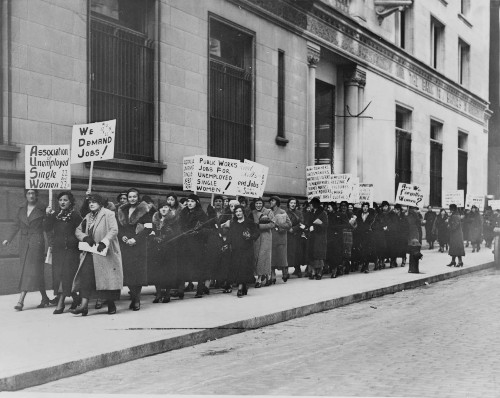 Photos from The Great Depression.
***
I have no idea why the Blue Folks of California don't want to show off.

Los Angeles 'masking homeless crisis' by huge clean up near Super Bowl LVI's SoFi Stadium Los Angeles cleaned up some homeless encampments near SoFi Stadium, where Super Bowl LVI will take place
Los Angeles cleaned up some homeless encampments near SoFi Stadium, where Super Bowl LVI will take place (Picture: Getty Images)
The homeless are being cleared from the Los Angeles area in close proximity to SoFi Stadium – a move that has been interpreted as masking the city's huge problem instead of actually tackling it ahead of Super Bowl LVI. Photos taken on Monday by TMZ near the 405 freeway, which is a couple of miles from the stadium, showed California Highway Patrol officers facilitating the removal of tents and rerouting traffic. Meanwhile, private contractors picked up items belonging to the homeless. Law enforcement sources told TMZ that officers began the cleanup operation on Monday morning.
***
Hey, it's only money and chicks for free.

2050 'Net Zero' Climate Target Will Cost $275 TRILLION; More Than U.S. Govt Currently Spends Per Day.
The ludicrous cost of the global "net zero" plan has been laid bare for the first time. Top consulting firm McKinsey has calculated that the net-zero emissions targets set by global governments and championed by the United Nations would would cost the public a staggering $275 trillion by 2050, or around $30 billion per day for the next 25 years.
***
You may have been jabbed twice and pricked once.
And a lot of employers are happy with that and still are requiring you to do so.
Biden administration withdrawing COVID-19 vaccine mandate. Can your employer still require it?
Companies with 100 or more employees will no longer be required to have employees get vaccinated -- but they can still mandate it on their own terms. Here's what to know.
***
The ONT Musical Interlude
Born on this day: January 26, 1953 - Lucinda Williams
Lucinda Williams, rock, folk, blues and country music singer and songwriter who wrote 'Passionate Kisses' the Grammy winning song made famous by the 1993 single version by Mary Chapin Carpenter. via thisdayinmusic.com
&&&
Born on this day: January 26,1955 - Eddie Van Halen
Eddie Van Halen, Dutch guitarist with Van Halen who had the 1984 US No.1 & UK No. 7 single 'Jump'. His guitar solo in the track 'Eruption' was voted No.2 on Guitar World magazine's readers poll of the 100 Greatest Guitar Solos. Halen also played the guitar solo on Michael Jackson's 'Beat It'. Van Halen died on 6 October 2020 at the age of 65, the Dutch-American musician had been receiving treatment for throat cancer. Van Halen have sold more than 80 million worldwide, making them one of the best-selling groups of all time. via thisdayinmusic.com
***
No shoes, no shirt, no service.
Genius Award Winner.
A naked man attempting to break into a house in Westminster was arrested on Saturday, Jan. 22, authorities announced. Around 3 a.m., Westminster resident Artem Borodin Aleksandrovich, 37, tried breaking down the front door of a residence near the 6200 block of Apache Road, police said. The residents woke up to the noise and called police. Aleksandrovich was punching and kicking the door when police arrived. He began charging at the officers when they tried to subdue him, striking one officer with a closed fist in the face before being taken into custody, according to police. He attempted to grab a cell phone from one of the residents and broke a window panel near the front door before the homeowners were able to secure the door, residents and witnesses told police.
***
Brotherly love.
Tonight's Feel Good Story of The Day
6-Year-Old Boy Gets Hit By Car While Saving His Little Sister A 6-year-old boy in Alabama is being called a hero for protecting his 2-year-old sister who ran into the street.
***
Tonight's ONT has been brought to you by Road Hazards.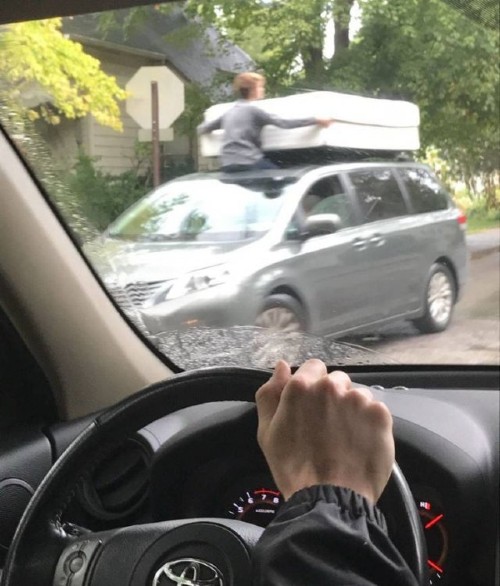 Notice: Posted with permission by the Ace Media Empire and AceCorp, LLC. Serving your ONT needs since 2008.
Posted by: Misanthropic Humanitarian at
10:03 PM
MuNuvians
MeeNuvians
Polls! Polls! Polls!
Frequently Asked Questions
The (Almost) Complete Paul Anka Integrity Kick
Top Top Tens
Greatest Hitjobs
News/Chat