Tuesday Overnight Open Thread (1/25/22)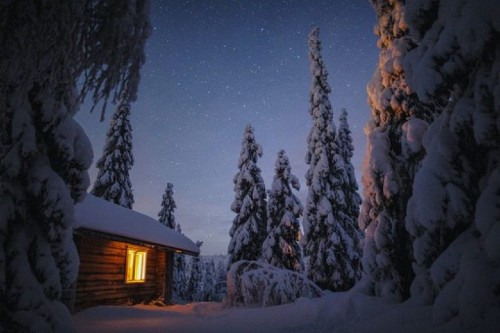 ***
The Quotes of The Day
Quote I "But that didn't change the fact that he suffered from it and died. I was sick of Covid when my dear friend robby brown died of it. He did not not die of it because I was sick of it. That is so irresponsible. Maybe you're trying to say — I don't know what you're trying to say. I can't make excuses for you. Everybody heard what they heard to her and bill. Just because you're tired of it. A lot of people are tired of sitting at home. A lot of people are tired of going to work every day and having to deal with sick people because people won't get vaccinated. Maybe you guys did. I think barry said she did. Bill did. But just because you did doesn't mean everybody else did it. That is why the thing continues to go on because everybody else is not doing it because of irresponsible talk like that. Bill, I know you are a comedian. I give comedians a lot of leeway. But this was not funny. Not real anymore?" CNN Don Lemon
Quote II "I was in shock and panicking because I never wanted these two parts of my life to collide," Melissa Williams
I really don't see how they couldn't.
Quote III "The only elections that matter are in August and November," Jeremy Adler, a spokesperson for the Cheney campaign
Quote IV "It is indeed a war. And I have to say, they have won some battles, Jasmine, but we have to keep our eye on the war. And everybody needs to pick up a weapon and get involved because this is for the safety and lasting of the country," MSNBC's Tiffany Cross
***
As Frank Zappa once sang,
The Torture Never Stops
Speaker Nancy Pelosi, a California Democrat and top party leader, announced she will seek reelection, raising speculation that she may abandon a previous pledge to step aside from leadership in 2022 and instead vie for another term as the top House Democrat. Pelosi, who turns 82 in March, announced on Twitter her decision to run for another term in the San Francisco-based district she's represented since winning a June 1987 special election.
***
Nice try Sconnie GOP assembly.
Too little, too late.
**HUGE BREAKING NEWS** — Wisconsin Assembly Votes to Move Forward Rep. Ramthun's Resolution to Reclaim Wisconsin's 10 Electors For President and Vice President That Were Certified Under Fraudulent Purposes — VIDEO
FWIW. It's a click to Gateway Pundit.
***
Well why didn't we do this sooner?
Putin scurries away from the Ukraine border.
Vice President Kamala Harris warned Russian President Vladimir Putin from invading Ukraine on Tuesday, in an interview in Wisconsin. "If Russia and Vladimir Putin violate the sovereignty and territorial integrity of Ukraine there's going to be serious consequences, and we're very clear about that," Harris told the Milwaukee Journal Sentinel on Monday.
***
It may not be the perfect crime.
But I did get a chuckle out of this story.
Jan. 25 (UPI) -- An off-Broadway play appropriately titled Perfect Crime had to cancel some performances due to a real crime -- someone stole the copper pipes from the theater's basement. Catherine Russell, general manager of the Theater Center on West 50th Street in New York City and lead actress in Perfect Crime, said she discovered something was amiss when the water and heat weren't working on Friday.
***
How the State created fast food.
The result is a government that is simultaneously everywhere and nowhere, attentive to the moneymakers' every need and neglectful of everyone else's. In response to any cry for help from the working poor, defenders of the status quo could always make the same refrain: the government can't help you. Helping you isn't the government's problem. So what can fast food tell us about the evolving role of the state in a capitalist society, in America and around the world? A great deal, it turns out: as well as being a through-line in many of the world's health and environmental problems, the fast food industry is a showcase of the entire market-centric state's biggest hypocrisies.
***
***SNORT***
Former San Luis Obispo mayor and climate change activist Heidi Harmon attempted to "do the right thing," and travel to a rally in San Francisco in an electric car. After multiple attempts to find a working charging station in San Jose, Harmon realized charging the car would take up to seven hours and there was no way she could make the rally.
***
THE PIG-HUMAN HEART TRANSPLANT'S SECRET WEAPON? COCAINE
US surgeons successfully transplanted a genetically modified pig heart into a living human for the first time earlier this month, a groundbreaking moment in the history of medicine. And to keep the gene-hacked pig heart beating during the lengthy operation, surgeons used a drug cocktail with an eyebrow-raising ingredient: cocaine, Vice reports. The surgeons even had to get permission from the Drug Enforcement Administration to use the nose candy. "The cocaine name pops out because everybody thinks, 'Oh my God, what is cocaine doing in here?'" Muhammad Mohiuddin, director of cardiac xenotransplantation at at the University of Maryland Medical Center, told Vice
***
Once upon a time I was a big fan of Neil Young especially with Crazy Horse. But Young has become the typical progressive demagogue. If you can't beat them with facts take your ball and go home.
As Lynyrd Skynyrd would say Spotify don't need him around anyhow.
Neil Young, the legendary rocker, reportedly posted a letter to his management team that he wanted his music pulled from Spotify because it is providing a platform for popular podcast host Joe Rogan to spread COVID-19 vaccine misinformation. Rolling Stone, which first reported on Young's letter, reported that the post has since been deleted. Young reportedly wrote in the letter that he wants Spotify to "know immediately TODAY that I want all my music off their platform." "They can have [Joe] Rogan or Young," he reportedly posted. "Not both."
If Young had any guts he would contact Rogan and request a chance to meet him and discuss vaccinations.
***
Ahhh, young love.
Which didn't work out well. At least for one of them.
Woman Donates Kidney to Boyfriend, Gets Cheated on and Then Dumped
People do some pretty crazy things for love...or obsession masquerading as love. Like when NASA Astronaut Lisa Nowak drove 900 miles while wearing diapers to avoid bathroom breaks just so she could attack her ex's girlfriend. Spencer Tracy and Katherine Hepburn were reportedly madly in love with one another but couldn't bring themselves to leave their partners and they carried on a lifelong affair.
***
The NCAA has a "Chick With A Dick" problem.
The College Swimming Coaches Association of America (CSCAA) is pressing the NCAA to add an additional slot ahead of its national championship slated for March. The proposed initiative to expand the participation cap is designed to manipulate a playing field that gives a spot to transgender University of Pennsylvania swimmer Lia Thomas in the female division while keeping the same number of biological women in the competition, The Washington Times reports. The CSAA tweeted the announcement Jan. 20, citing the number of women in the competition as a concern.
***
The ONT Musical Interlude
Let's Go Brandon!
Kid Rock has just released a new single called "We The People" that blasts Democrat President Joe Biden. The new song, which has a catchy chorus of "We the people, Let's go, Brandon," also condemns the media, Big Tech, and Dr. Anthony Fauci. "Wear your mask, take your pills, now a whole generation is mentally ill," the song lyrics read. "Every human being doesn't have to agree, we all bleed red, brother listen to me. "It's time for love and unity," the song says.
&&&
Born on this day: 25 Jan 1938
Etta James, singer, who had 9 US Top 40 hits during the 60s including the 1996 UK No.5 single 'I Just Want To Make Love To You'. James died on January 20, 2012. via thisdayinmusic.com
&&&
On this day: 25 Jan 2015
Greek singer Demis Roussos, who sold more than 60 million albums worldwide, died aged 68 in hospital in Athens. In the 1970s he was a member of Aphrodite's Child, a progressive rock group that also included Vangelis. He was best known for his solo hits in the 1970s and 80s, including 'Forever and Ever, Goodbye' and 'Quand je t'aime'. via thisdayinmusic.com
***
No wet T-shirt contest?
Genius Award Winner.
A Limo With A Trunk-Mounted Stripper Pole Crashed Into A Creek
The Kentucky owner has started a GoFundMe campaign to cover the impound fees Drivers in Bourbon County, Kentucky were in for a strange sight on the first day of the new year. A limo with a stripper pole mounted on the trunk was spotted beached on a slope, in a small creek, and completely abandoned. Hours after the limo left the road, the incident was reported to the Bourbon County Sheriff's Department. The police impounded the strange vehicle, and its owner opened a GoFundMe page to regain possession of the limo. On the page, owner Troy Jones states, "Want to apologize for my car being placed somewhere it should've never been." This is an apology that completely omits any information that could even hint at how the limousine ended up in its predicament. So far, only $100 has been contributed towards the $5,500 goal. Don't give this person your money.
***
Grandma gets scammer.
Tonight's Feel Good Story of The Day.
Clever grandma lured a scammer to her house and got him arrested
***
Tonight's ONT has been brought to you by Phrasing.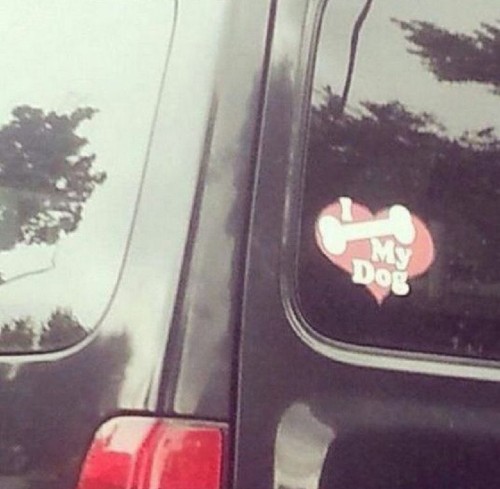 Notice: Posted with permission by the Ace Media Empire and AceCorp, LLC. Legal representation provided by Dewey, Cheatem & Howe, SC. Cobs clothing has been provided by Hart, Schaffner & St. Vinnie de Paul.
Posted by: Misanthropic Humanitarian at
09:58 PM
MuNuvians
MeeNuvians
Polls! Polls! Polls!
Frequently Asked Questions
The (Almost) Complete Paul Anka Integrity Kick
Top Top Tens
Greatest Hitjobs
News/Chat