Monday Overnight Open Thread (1/24/22)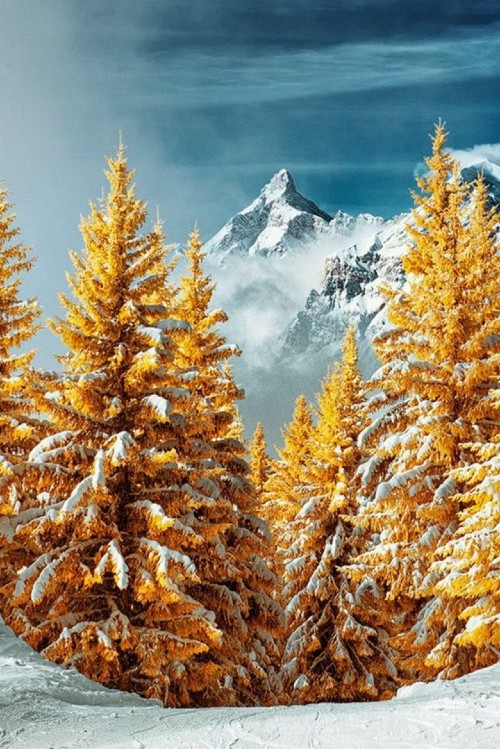 ***
The Quotes of The Day
Quote I "We are all very disappointed. We just don't understand why she did it. It was like being hit in the head with a 2-by-4. ... It was a double-fisted gut punch. It was devastating. I still have trouble believing it."Michael Steve
Quote II "The minute they hand you that vaccine passport, every right that you have is transformed into a privilege contingent upon your obedience to arbitrary government dictates. It will make you a slave!"Robert F. Kennedy, Jr.
Quote III "I've really learned how to value myself and my work. "I don't think it'd be hard for me to find another job." Jacklyn Reyna, a member of the nonprofit MOVE Texas's union
Quote IV "As prosecutors, we have an obligation in every matter we pursue to continually examine the facts while being open to receiving and uncovering new information. Today's dismissal is a result of that process and is in the interests of justice." U.S. Attorney Rachael Rollins
Quote V "This is ridiculous, I'm sorry I don't know a better word to say. The community is tired. We are tired of seeing peoples' lives snuffed out too soon in preventable situations. This is absolutely preventable—any of the gun violence that we're seeing is preventable—and we cannot continue the same trajectory that we've had for the last two years." Arnitta Holliman, the director of the Milwaukee Office of Violence Prevention
A funny thing. I didn't know a gun could walk into a house and go bang, bang, bang, bang, bang, bang all by itself. She should just keep her mouth shut and let the investigation unfold. Something tells me there was at least 2 people involved in this murder spree and there were reasons, probably criminal in nature.
***
***SNORT***
The ONT Is Always Looking Out For You TM.
Here are some hacks to prevent, get rid of ice on windshields
Precautions, tips to battle freezing mornings ORLANDO, Fla. – Many of us in Central Florida woke up to icy windshields and frost early Monday, and we may have to deal with this again later this week. As winter continues, we'll see some mornings where we have to deal with ice on our cars and, in some cases, deal with it quickly to get to work or school. There are some preventative measures you can take to help prevent icy windshields and other quick methods to get ice off your car.
If you don't have an ice scrapper just start your car and use the defrost feature as well as the rear defrost. SMH.
FROST!?! I'll show you frost and ice.
A Wisconsin attraction featuring ice-sculpted tunnels, slides, fountains and other structures opened to the public after about 4,000 man-hours of preparation. The Ice Castles attraction, which has become an annual tradition in Lake Geneva, features towering structures created from ice and is expected to remain open to the public through early March, if weather cooperates.
***
Defund the police?
Only if we can institute certain aspects of Sharia Law.
***
I wonder if these altruistic public servants have made their fortunes already?
Twenty-seven House members have signed onto a letter drafted by Democratic Rep. Jared Golden of Maine calling for House leadership to "swiftly" bring forward legislation to ban members of Congress from owning or trading stocks. "This glaring problem will not go away until it is fixed and Congress should not delay when we have the power to fix it," read the letter, which was addressed to both House Speaker Nancy Pelosi and House Minority Leader Kevin McCarthy. "Perhaps this means some of our colleagues will miss out on lucrative investment opportunities," it added later. "We don't care. We came to Congress to serve our country, not turn a quick buck.
***
The ONT is full of opinions, and here is one of mine. You may or may not agree.
Newt, it isn't 1994 anymore. The "Right" doesn't need you in out front anymore.
Shut your pie hole and go away. If and when the GOP takes the House we can deal with the J6 Bull Shit.
Newt says J6 Committee could face real risk of jail when GOP is back in power, Cheney leads response
The idea that a day of reckoning could be on the horizon for the members of the Democrats' select committee to investigate the events of January 6, 2021 isn't sitting well with the two Republicans who were hand picked by Nancy Pelosi to put a false face of bipartisanship on what has been a politically motivated witch hunt.
***
I thought we had a Commander in Chief for our armed forces.
The buck does not stop at Mush Brain's desk.
The U.S. Navy's supercarrier USS Harry S. Truman, along with its associated strike group, are now under NATO command and control as part of a major exercise called Neptune Strike 22 in the Mediterranean Sea. This comes as the Russian military prepares to launch large-scale naval drills around the world, including in the Mediterranean, which some members of the alliance, as well as experts and observers, fear might actually be part of preparations for a new military intervention into Ukraine. A number of NATO nations, including the United States, are or are considering sending forces to areas along Russia's borders, and are sending weapons and other military equipment to Ukraine, in response to the Kremlin's actions. The U.S. Sixth Fleet turned over operational control of the Truman and its strike group to Naval Striking and Support Forces NATO (STRIKEFORNATO) today, marking the beginning of Neptune Strike 22. The Truman Carrier Strike Group also includes the Ticonderoga class cruiser USS San Jacinto, the Arleigh Burke class destroyers USS Cole, USS Bainbridge, USS Gravely, and USS Jason Dunham, along with Carrier Air Wing One and the Royal Norwegian Navy frigate HNoMS Fridtjof Nansen.
Putin doesn't fear Biden, he laughs at him, out loud.
Oh wonderful US Troops prepare for deployment to Ukraine.
TOPLINE Up to 8,500 U.S. troops are now under "heightened preparedness" for a potential deployment to aid Ukraine under orders from President Joe Biden, Pentagon spokesman John Kirby said Monday, though he emphasized no decision has been made on whether the troops will actually go.
***
Women wanted equality and look what the freaks of nature have sown.
The anonymous teammate told The Washington Examiner, "Lia was not even close to being competitive as a man in the 50 and the 100. But just because Lia is biologically a man, [Lia] is just naturally better than many females in the 50 and the 100 or anything that [Lia] wasn't good at as a man." The teammate continued, "The top people at NCAA, who are on the board of directors … they are not protecting women's rights. Imagine if there was this kind of inequality in men's sports. Or someone found out about doping in a men's sport. It would be fixed in a blink of an eye. Everyone would be all over it. But because it's women, they don't care."
***
Well if you are stuck in a cubicle......
You might as well make it comfy.
After an extended period working from home during the pandemic, some workers are beginning to return to the workplace and saying goodbye to their home offices. One employee took their return to the office extra serious this year, opting for a complete makeover of his cubicle to make things feel more homey. The changes to the workspace were documented by Mike Beckham, the CEO of the company. "Recently one of our newest team members asked if he could decorate his cubical," Beckham wrote on Twitter. "When I said yes, I wasn't expecting this…" Beckham shared three photos of the finished product, which resembled a rustic cabin. The plain walls and flooring were replaced with a faux wood finish. The employee decorated with stuffed animal heads on the walls, a faux fireplace, as well as a decal of an open window looking out on a peaceful lakeside view.
My kind of a cubicle.
***
This dumb shit took one too many hits to the head.
CBS: Climate Change CAUSED the Tonga Volcanic Eruption
***
The ONT Musical Interlude
RIP Don Wilson.
DON Wilson of the instrumental guitar band The Ventures died Saturday at the age of 88. The band's co-founder and rhythm guitarist passed away from natural causes, surrounded by his four children in Tacoma.
Born on this day: 24 Jan 1941
Neil Diamond, singer, songwriter. Had the 1970 US No.1 & UK No.3 single 'Cracklin' Rose' plus over 30 other US & 10 UK Top 40 singles. Wrote 'I'm A Believer', the No.1 for The Monkees. Many acts from Elvis Presley, Lulu and Deep Purple have all covered his songs. With his 2008 album 'Home Before Dark' Diamond became the oldest artist to have a US number one, the record was previously held by Bob Dylan in 2006 with 'Modern Times'.
&&&
Born on this day: 24 Jan 1947
American singer, songwriter Warren Zevon. During the early 1970s, Zevon toured regularly with the Everly Brothers as keyboard player, band leader, and musical coordinator. During his career recorded over 15 solo albums. He is best known for his 1978 single 'Werewolves Of London' taken from his third studio album Excitable Boy. Zevon died on September 7th 2003 aged 56. via thisdayinmusic.com
***
If it's not on an end cap or on a shelf. It probably isn't for sale.
Genius Award Winner.
A Texas woman is now out on bond after sheriff's deputies said she tried to purchase another woman's child while waiting in a checkout line at Walmart. According to a report from KSAT's sister station KPRC, Rebecca Taylor, 49, came up to the woman's shopping cart in the checkout line. The woman's cart had two children inside at the time. Taylor started to make comments about one of the woman's two children before allegedly asking if she could buy him for $250,000, KPRC reports. The mother refused her offer and Taylor pressed further. She increased the offer to $500,000 and allegedly threatened to take the infant, according to the Harris County Sheriff's Office. Deputies said the mother still refused and was able to leave the store with her children safely. That's when she notified authorities of what happened.
***
Once again, dog is man's best friend.
Tonight's Feel Good Story of The Day.
Lost 10-Year-Old Girl Survives 18 Hours In Blizzard By Hugging Stray Dog A ten-year-old girl who got lost in a blizzard survived the freezing cold night by clinging to a stray dog for warmth.
***
Tonight's ONT has been brought to you by Beverages.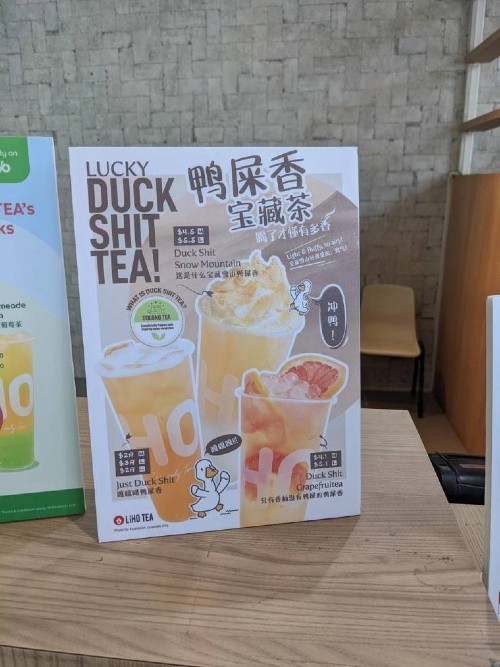 Notice: Posted with permission by the Ace Media Empire and AceCorp, LLC. ONT Tips, frozen beef pot pies and accordion sheet music to petmorons at gmail dot com. Everything else to somebody above this Cob's pay grade.
Posted by: Misanthropic Humanitarian at
09:55 PM
MuNuvians
MeeNuvians
Polls! Polls! Polls!
Frequently Asked Questions
The (Almost) Complete Paul Anka Integrity Kick
Top Top Tens
Greatest Hitjobs
News/Chat