We're Gonna Need A Bigger ONT
Hello Horde! It's Thursday night again, which means that it's time for another ONT!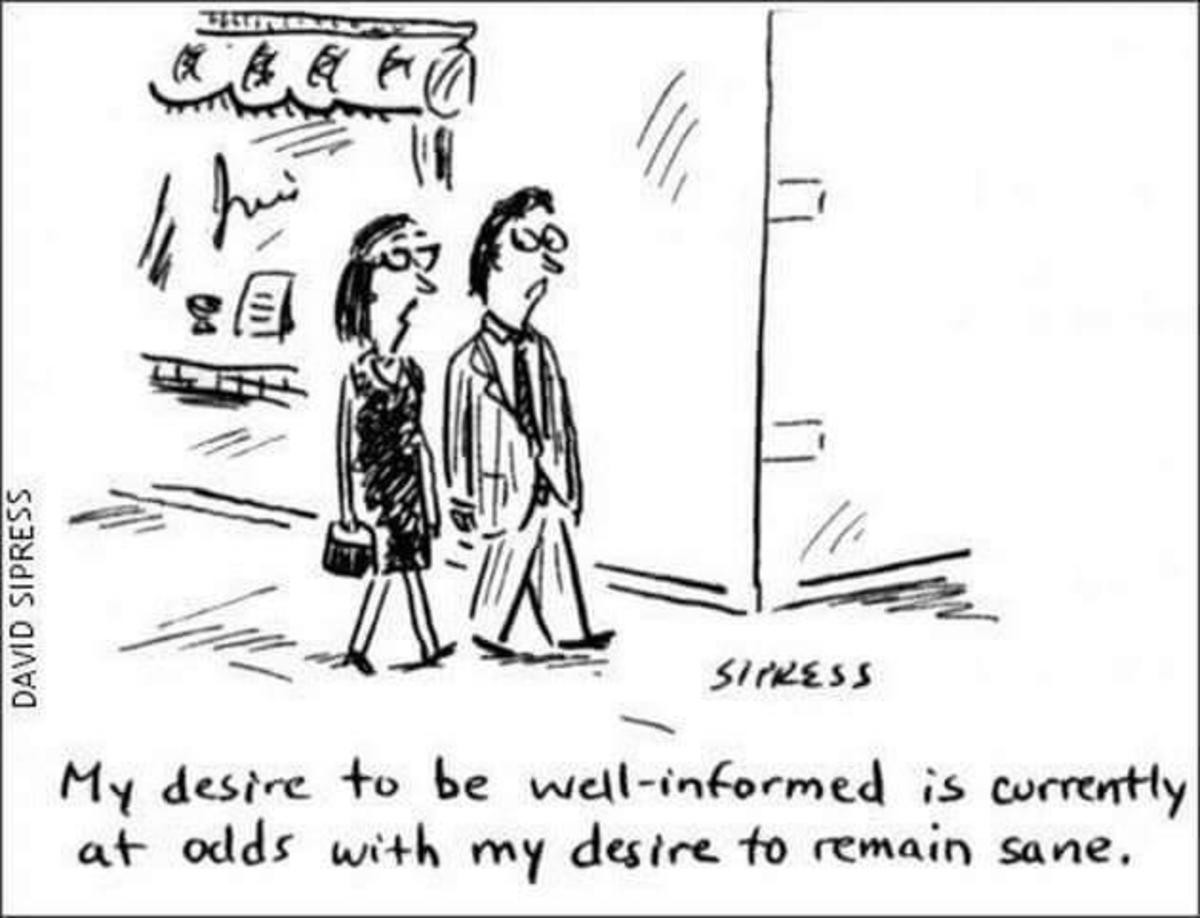 Oregon Muse
I've been an open blogger and now a COB here at AoS HQ for quite a few years now. During that time I've been privileged enough to meet many of my fellow COBs, but Oregon Muse was not on that list. He was the one person associated with this blog that I was most looking forward to meeting, and after his unfortunate passing the other day I will be forever denied that opportunity in this world. His passing leaves a great big hole not just in the blog, but also in my heart. Rest in peace and rise in glory, OM. I'll miss you.
A Message From Progressivstan
He's right on one very important point. Progressive policies are always sold as "compassionate", and frankly they're anything but. Where's the compassion in doing nothing nothing but standing around jeering and filming when a woman gets the nods at a gas station? Where's the compassion in lowering standards to the lowest common denominator and pushing people down instead of lifting them up? Where's the compassion in the descent of entire neighborhoods and cities into dystopian wastelands due to economically insane politics? There's no compassion on the left, and that's a point that our side makes all to infrequently, in fact many right leaning politicians run away as fast as they can when confronted by accusations of lacking "compassion". It's something that needs to be pushed back on hard, and we just don't do it.
Laugh Of The Day
Reviewing the Internet's Dumbest Survival Tips
You have to see this to believe it. Somehow it's a "survival tip" to make a shelter out of the PVC pipe you're carrying (instead of a, gosh, what do they call those things? Oh, yeah, a "tent"
along with the roll of plastic film that you also have. Then you survive by lounging around on rugs and throw pillows inside the geodesic dome you've created, waiting for rescue. Where's the Samovar? Where's the incense burner? Just about the dumbest thing I've seen in a while.
The Gentleman From Italy Is Out Of Order!
Italian Senate Zoom Hearing Was Bombed With A Porn Scene From Final Fantasy
They say that someone hacked into their Zoom meeting, which is certainly possible, I don't know how many Zoom meetings I've had to attend where the password was "password" or some other such nonsense, but it's a lot. Still, I would say it's equally possible that someone who was in the meeting was watching Final Fantasy porn (is that a thing?) while the bureaucrats were droning on and shared their screen by mistake.
Going Up
Clever elevator.
Damn Those Racist *Rolls*....Traffic Cameras
Chicago's "Race-Neutral" Traffic Cameras Ticket Black and Latino Drivers the Most
I'll get to the problem in a moment, but first I actually want to give the article some credit. The authors did a through job of investigating the data point that they found: More tickets are sent to neighborhoods that are predominantly Black or Hispanic than White neighborhoods. I'm going to assume this is the case and move on from that assumption. They investigate things like traffic patterns and housing density, and talk about the disproportionate impact traffic fines have on lower income folks. I can believe that, someone once said that if an offense is punished by a fine, then it is in effect only a crime for poorer people, which I buy (fines have little or no impact or deterrence to those who can pay them without missing the money). I think that they have put their finger on some real issues that should be studied. But nowhere in the article do I see any attempt to demonstrate that the fines themselves are racist. It's just taken as a matter of faith that anything that happens to a Black or Hispanic person is a result of racism, without demonstrating that it is racist. Are drivers in those neighborhoods more likely to run traffic lights? The section on how urban blight affects driving patterns is interesting, and does lead to some interesting speculation in that area, but it isn't fully developed. Nowhere did I see any attempt at anything like a per-capita weighing of the data (if a White neighborhood of 100 homes receives 10 tickets, and a Black neighborhood of 1000 homes receives 100 tickets, the rate of ticketing is the same). I don't know if this is the case, but I also don't know if it isn't, and before I'm ready to cry racism I'd need to see a deeper dive into the data, one without an inborn bias towards "racism!".
Speaking Of Traffic Signals
I wonder if this one is outside the Italian Senate?
Related:
This isn't a random scene caught by security cameras
, it's from a short film encouraging people to help each other. It is well done though. (Don't read down the Twitter feed unless you really want to hear about the "fascist takeover" of the country)
Signs, Signs, Everywhere There's Signs
Confusing, yet Amusing Signs People Have Spotted Across the Country
Whimsical Store Signs That Make Shopping Entertaining
News From Gotham
'The Batman' Runtime Revealed: 2 Hours and 47 Minutes, Without Credits
Is anyone looking forward to this movie? I'll admit that I'm a Batman fan, and I enjoyed the Nolan trilogy, but I'm not sure Hollywood can make movies like that anymore.
Thursday Night Game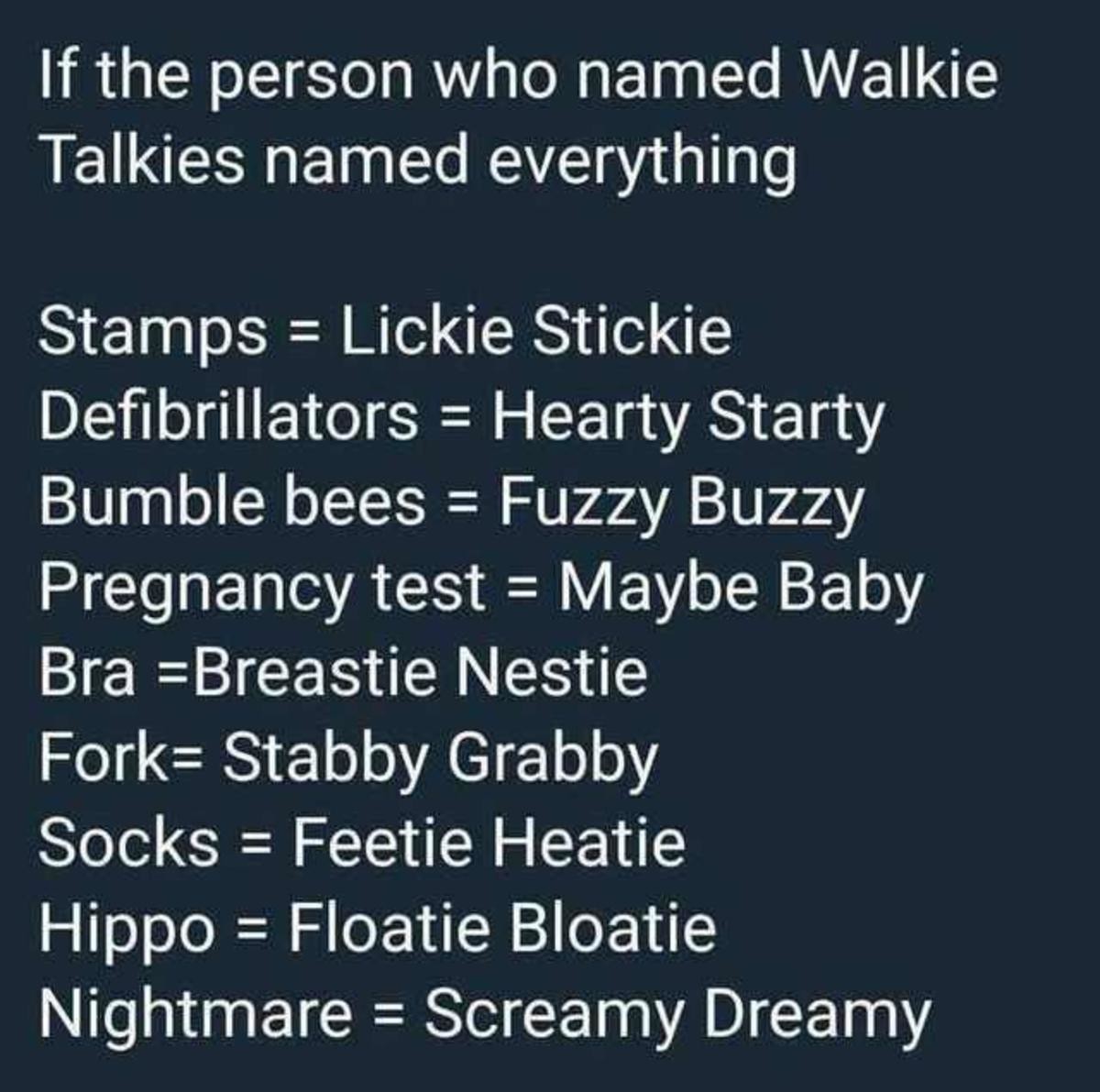 If you could rename something in the style of the walkie talkie, what would it be and what would you call it? Tonight's ONT has been brought to you by great moments in conferences: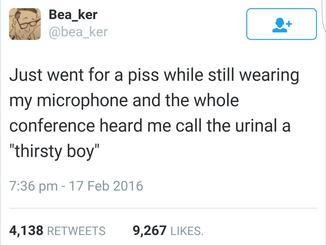 Posted by: WeirdDave at
10:00 PM