Ray Epps Will Sit For a "More Formal" Chat With the January 6 Committee
"More formal," but still not formal.
Ray Epps, the former Arizona Oath Keeper at the center of pro-Trump conspiracy theories related to Jan. 6., intends to sit for a transcribed interview Friday with the select committee investigating the attack on the Capitol, his attorney said in a phone interview.
Oh, remember Kinzinger's claim that he "testified" he had no association with the government? Turns out that was an "informal" chat, so he could say anything with no legal consequences.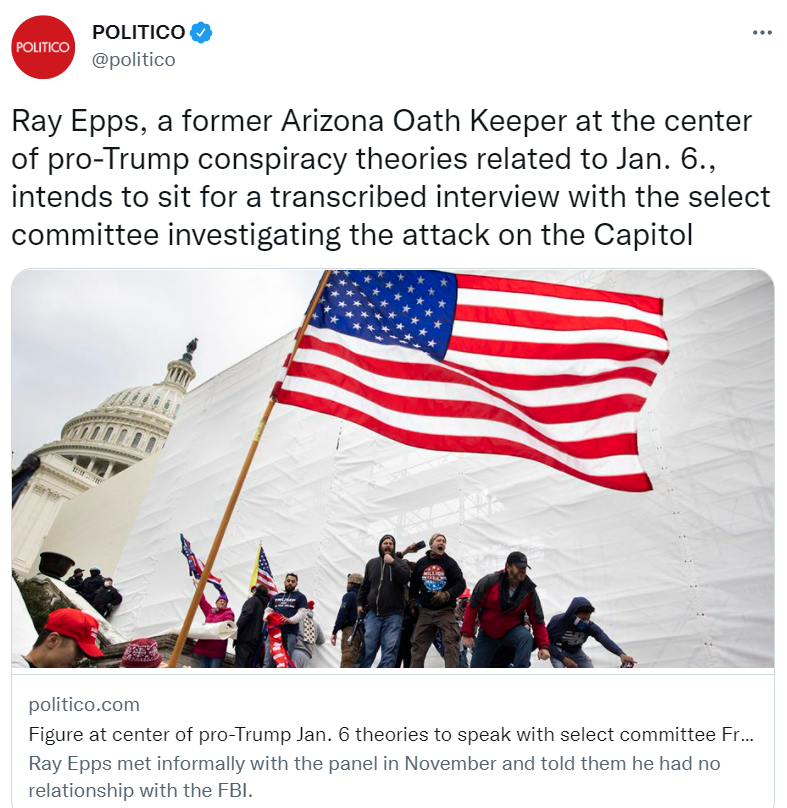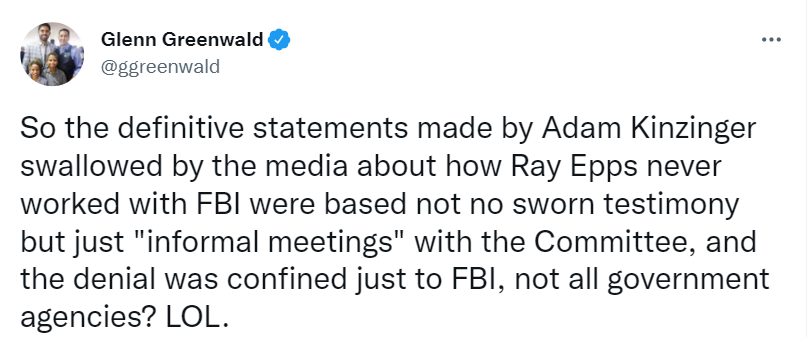 The last meeting was so "informal" they didn't even
write down
what he'd said -- no record of it. That's why Kinzinger couldn't quote him. There were no quotes. This newest sit-down will be "more formal" and yet
still not formal.
I still don't think they're going to put him under oath.