ONT Cavalcade Of Beggars, Sin 'N Wine
Good evening Horde. Once again it's time to see what magical and mysterious snippets we can find on the mysterious world wide web! For example, does anyone want to learn more about the wonderful gravy hot tub? I sure do!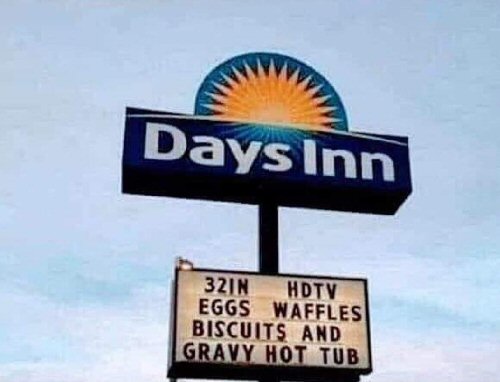 Last Bit Of Thanksgiving Leftovers
Thanksgiving is Awesome
OK, Who is Matt Taibbi? Gotta be some kind of Leftist, judging by his bio*, and yet he writes this colum attacking Howard Zinn. Only it seems that it's not because he was
wrong
per se, just because he's a bit
extreme
, and Matt just wants to enjoy Thanksgiving in peace. I dunno, the whole article is schizophrenic. *And the co-host of his podcast, Katie Halper, who is a leftist, and who would I suspect identify with the antagonists of the next link.
Not Your Father's MAD Magazine
Jew vs. Jew
On Friday July 16, I moved across the country and into a Moishe House, one of a network of communal Jewish houses in cities including Boston, New York, Kansas City, and Pittsburgh. On Thursday, July 22, my two roommates asked me to move out. What could possibly have gone that wrong in less than a week? Before answering that question, let me explain why I wanted to live in a Moishe House. Judaism was the foundation of my childhood. As a child, I attended Jewish day school and Jewish summer camp and regularly celebrated Shabbat and the Jewish holidays. Some of my most enduring childhood memories are at the Shabbat dinner table, where my parents and their friends would discuss world affairs and important societal issues. There were always multiple viewpoints expressed. My mother is a rabbi, and my parents always taught us that such disagreements were the essence of living Jewishly—to argue, as the rabbis taught, for the sake of heaven.
I lost touch with the Jewish community during high school and college, and after graduation I yearned for a Jewish community made up of my peers. I hoped that living in a Moishe House would allow me to reconnect with the Jewish community in a meaningful way. 

Unfortunately, when Mr. Katz' roommates found out that he was a conservative (politically) Jew, they kicked him out of the house. His appeals fell on deaf ears, and it seemed that Moshie House would not be the community he was looking for, where "disagreements can be overcome through dialogue and respect for each other." Left-wing Jews baffle me. First of all, most of my Jewish friends are Conservative to Orthodox (religiously), or at least conservative politically, so I don't really know any. The best I have been able to figure out is that these folks are ethnically Jewish, but religiously they are Progressive. What puzzles me is why. There has never been a left-wing regime that I am aware of that doesn't look for scapegoats when times get tough, and there's never been one in anyplace that has more than a sprinkling of Jews that didn't latch onto them first. I guess they think it'll never happen to them, but if they get the world they want, it will happen to them. They are exactly the same as those "LGBT for Palestine" idiots you see marching in pride parades. Dude, when a Palestinian invites you up to the roof to talk things over, it ain't because he wants to enjoy the view of a magnificent skyline while calmly discussing your differences. Worst of all is that because there are many prominent members of the woke political community that happen to be Jewish, it's creating a rising tide of antisemitism among young people rebelling against wokeism. I see it all the time. People, especially young people, are recognizing the idiocy and danger of authoritarian Progressivism. There's a backlash forming, and these should be people that we can reach out to, to help them understand why Progressivism is evil, and why limited government and personal responsibility is a much better option, but there's an ugly strain of antisemitism woven throughout the backlash that is utterly repellent.
A Smart Military Blog
This is pretty neat.
Most surprising thing from the video? The Brewster Buffalo had 477 kills, and Finnish ace Capt. Wind got more than half his kills in a Buffalo. If you like that, check out the other videos on the channel. The made a bunch of these, covering tanks and ships and even tall buildings.
Greater Love Has No Man Than This
Oxford High School shooting: Star athlete Tate Myre was willing to sacrifice for others
One of the victims in this week's school shooting in Michigan was a star athlete. Reports are that he was killed while rushing the gunman, attempting to subdue him, or at least buy his classmates time to escape. Godspeed Tate. You did a man's work that day. Rest in peace.
7 I have fought the good fight, I have finished the race, I have kept the faith. 8 Now there is in store for me the crown of righteousness, which the Lord, the righteous Judge, will award to me on that day—and not only to me, but also to all who have longed for his appearing. 2 Timothy 4:7-8
Leave Them Alone!
Dozens of curse tablets found down a 2,500-year-old well in Athens
Look at the date on the story: February 10, 2020. Now think about everything that's happened in the world since then. We need to demand that these tablets be returned to the well, post haste.
Musical Interlude
Is This A Surprise To Anyone?
TV manufacturer Vizio makes more money selling data than TVs
Early this year, electronics company Vizio filed an IPO, and their newly-released third quarter earnings reveal an interesting business success: they made more than twice as much profit from their "Platform Plus" service, which includes advertising and data farming, than they did from actual TVs.
More at the link.
Photoshop Phun
I've linked the work of James Fridman before. He's a wiz with photoshop, and he will happily photoshop your photos for you, and you may wind up getting exactly what you asked for, the result will never be what you wanted.
Photoshop King Takes Photo-Editing Requests Way Too Literally!
Jacketed, For Her Pleasure
Woman fires gun at her vagina in cam show crotch shot gone horribly wrong
Somehow, I never heard mom warning my sister "You'll shoot your hoo-ha off!" Tonight's ONT has been brought to you by Texas: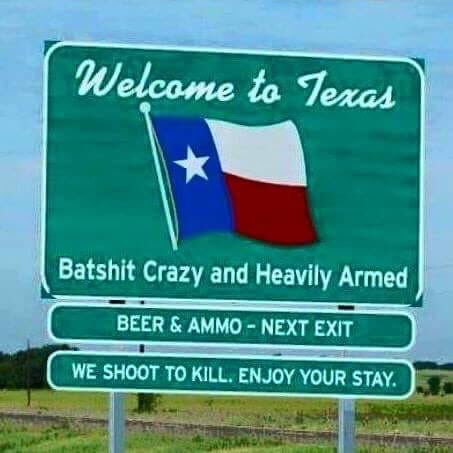 Posted by: WeirdDave at
10:00 PM