Quick Hits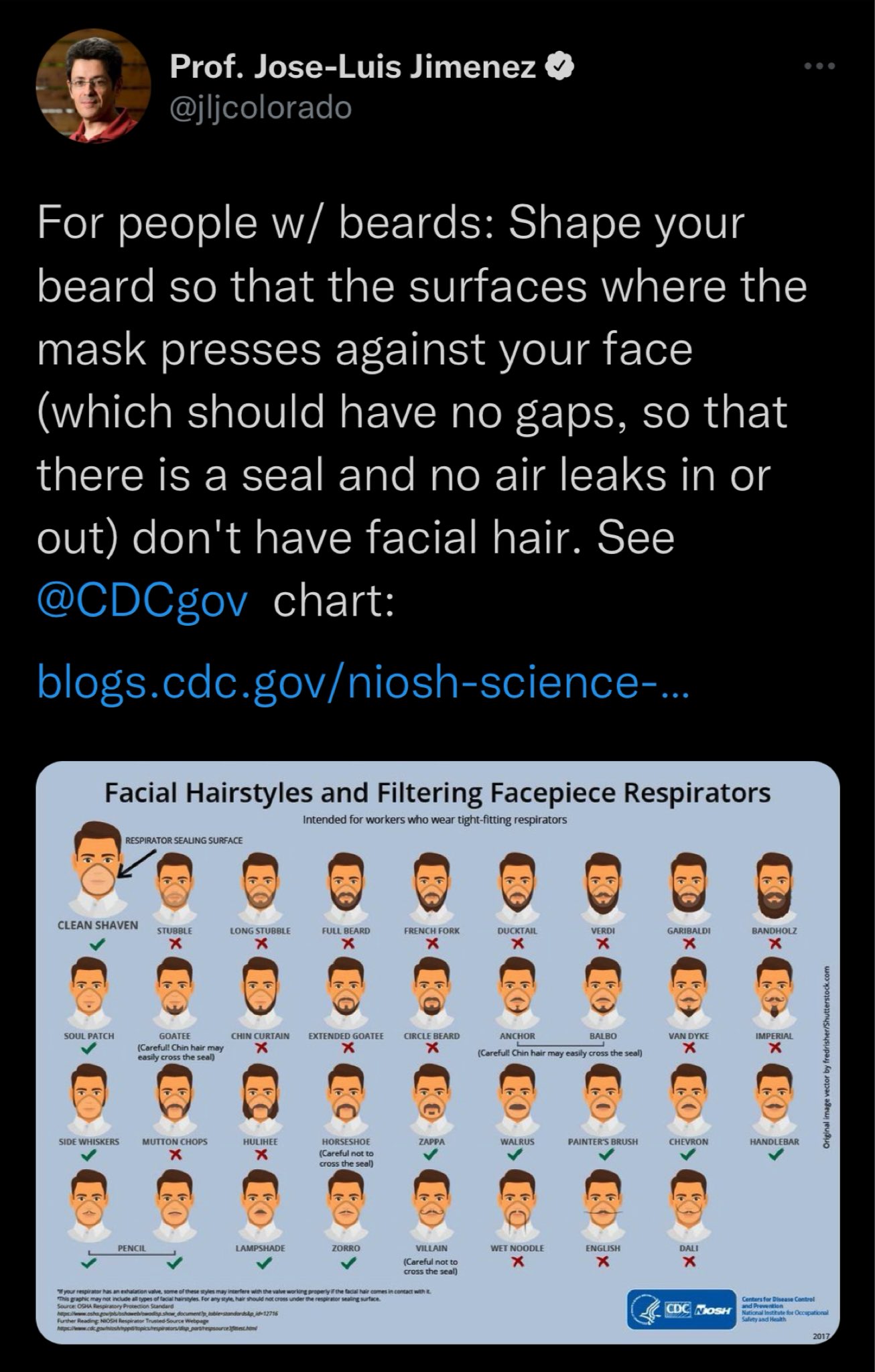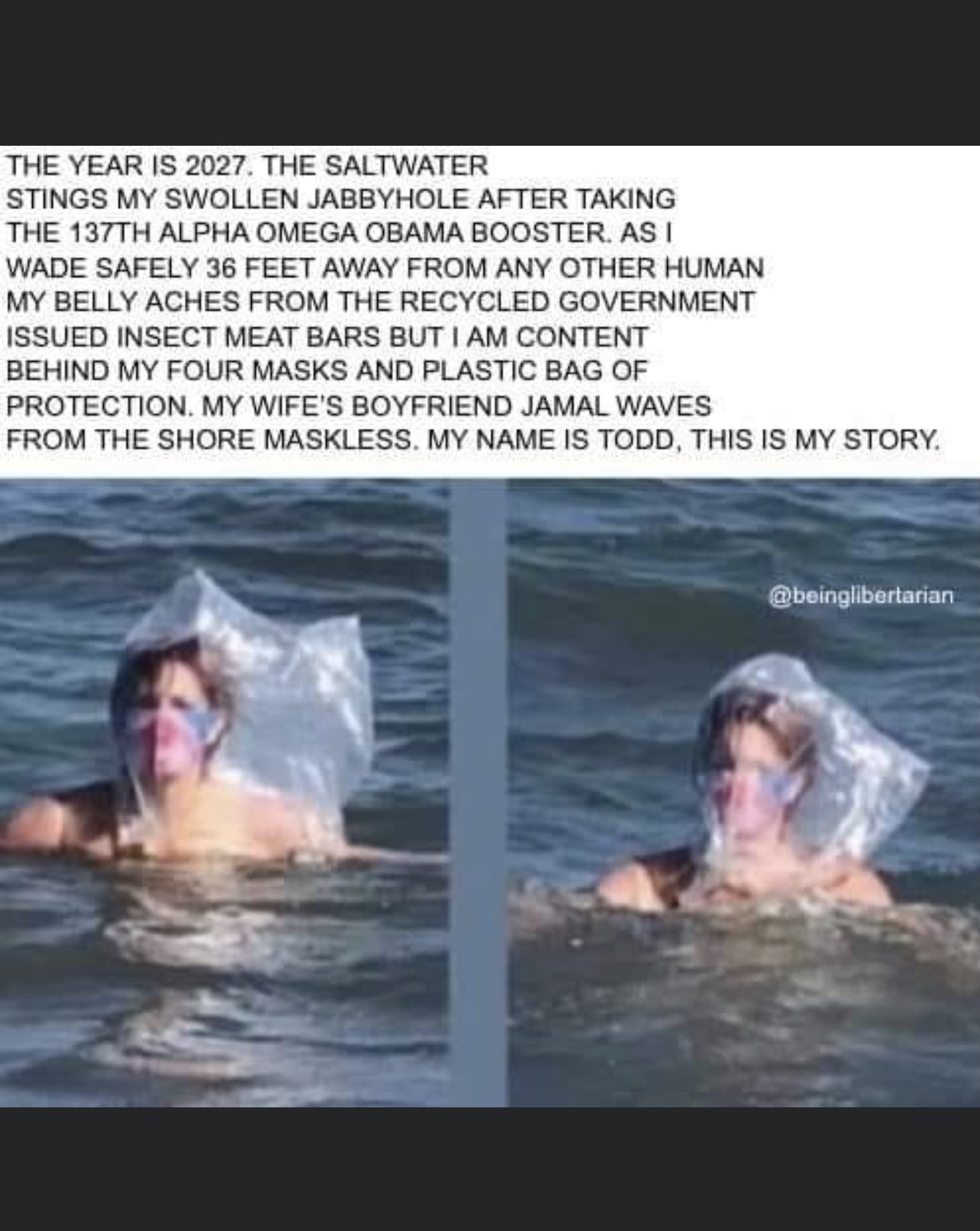 Current Georgia governor Stacy "Tank" Abrams will be running to continue her first term as governor:

Townhall.com

@townhallcom Stacey Abrams Announces Georgia Gubernatorial Bid
LeSnitch Bitch
has "entered the NBA's covid 19 protocols.
LeBron James has been placed in the NBA's health and safety protocols, and was ruled out for the Los Angeles Lakers' game against the Sacramento Kings on Tuesday night. Such a move almost certainly means one of two things: that James, who said earlier this season that he is vaccinated, either tested positive for COVID-19 or had an inconclusive result. A person with knowledge of the situation said the Lakers are preparing for James to miss multiple games. The person spoke on condition of anonymity to The Associated Press because neither the team nor James had revealed that detail publicly. ESPN previously reported that James is "expected" to miss several games.
LeSnitch Bitch claimed he was fully vaccinated in September. Whether xhe was telling the truth, who knows.
Deb Heine has a good write-up of the bodycam footage from the arrest of the MSNBC reporter
who got caught trying to dox the Rittenhouse jurors. What comes through, she says, was the "producer" and his boss back in New York City half-admitting their doxing missing but also trying to weasel out of admitting it at the same time.
Kenosha police on Tuesday released the body camera video of the November 17 stop. James Morrison, the driver of the vehicle, identified himself as an NBC producer. "Were you following a vehicle?" Officer Jones asked. "I was trying to see—I was being called by New York—going maybe these are the people you need to follow, but I don't know," Morrison sputtered incoherently. "I was trying to—" "Trying to what?" Officer Jones asked impatiently. "I was just trying to do what they told me to do," Morrison explained weakly. "New York told you to follow a vehicle?" the officer demanded. "Yes," the producer replied. "How did they know about this vehicle?" the officer inquired. "I mean it was discreet," Morrison stammered. "I wasn't like—you know—trying to talk to anybody. Just trying to find a location—that's all."
Trying to find...
a location
? Like jurors' homes? The producer in New York, Irene Byon, confirmed they were in fact looking for the jurors'
homes.
She again stressed that NBC wasn't trying to talk to these people—they were only trying to find out where they lived. "By no means were we trying to get in contact with any of the jury members, or whoever was in the car," she insisted. "We were just trying to see like where, um, where key players in the trial may be at."
In the Juicy Smollyiet race hoax case,
prosecutors introduced video of Juicy directing a dress rehearsal of the race hoax the day before debuting it publicly.
Embattled "Empire" actor Jussie Smollett was caught on surveillance video doing a "dry run" one day before his alleged hate crime attack, prosecutors said at his trial in Chicago Tuesday. Prosecutors contend the footage confirms the actor faked the Jan. 29, 2019, alleged attack with Nigerian brothers Abimbola and Olabinjo Osundairo, who are expected to be key witnesses for the prosecution in the case. Smollett's lawyers claim the actor was really attacked — by the two brothers.
Alec Baldwin is now claiming that someone set him up. He's claiming that someone snuck a real bullet into the gun. He's also claiming he didn't pull the trigger -- the gun fired itself. Which seems to be a suggestion that the gun was rigged to fire if merely touched.
So his defense, for any criminal action (which would be unlikely) or for just civil lawsuits, will be... to accuse the armorer of deliberate murder. Of putting a real bullet in the gun and rigging it with a hair-trigger to set him up for a shooting. Making a kind of "trap gun" which then killed someone. Which would support a murder charge. That's absurd. But he doesn't want to have to pay money for his own recklessness, so he's going to accuse someone of murder. If you've ever wondered, "Gee, could Alec Baldwin really be as much of an absolute lowlife scumbag coward and moral monster as he seems?," there's your answer.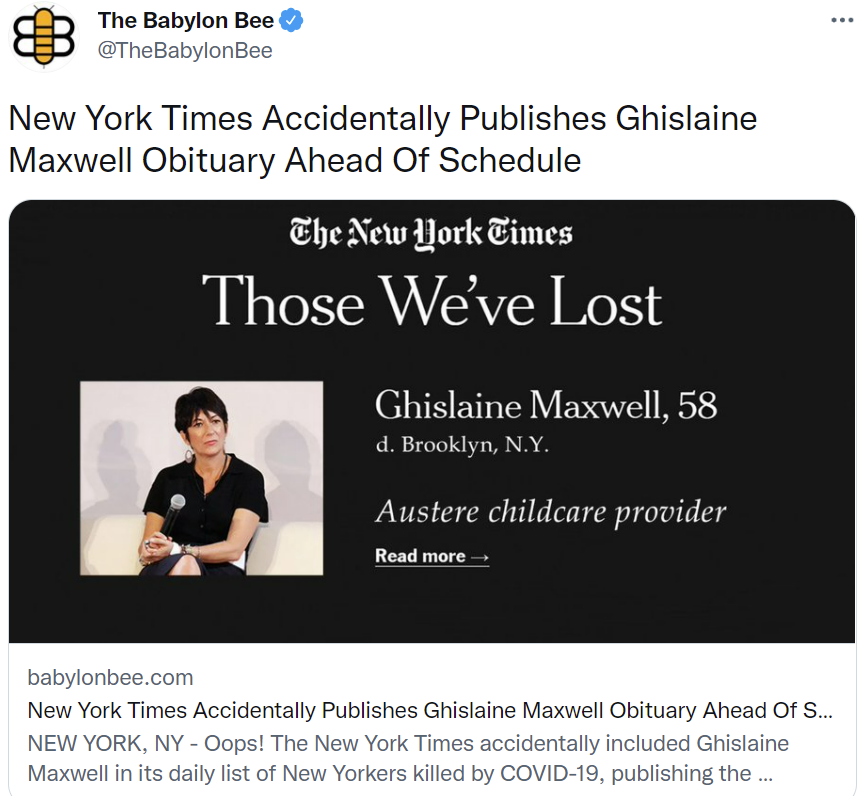 "Ghislane Maxwell did not kill herself... yet." -- Hillary Clinton