Dorsey Is Leaving Twitter In Good Hands: Another Anti-Free Speech Zealot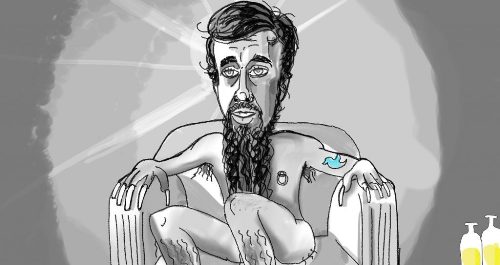 He built the damned place, so it is no wonder that it will carry on without him as a bastion of authoritarian, leftist-fluffing, media-manipulation.
Twitter CTO Parag Agrawal will replace Jack Dorsey as CEO
Agrawal was also previously tasked with finding a leader for Project Bluesky, a research project Twitter launched to establish open and decentralized standards for social media platforms. Dorsey had previously said Bluesky will help social media companies collaborate on how posts are promoted to users and will give users more control over the content they see. Bluesky could also make it easier for the social networks to enforce restrictions against hate speech and other abuse, essentially helping them share the load at a lower cost.
Ah good! COrpOraTIOnsAREourFRiendZ. All that hate speech is cutting into our screen time. We barely have enough time to buy stuff through the links and be marketed to by the advertisers using personal information about us. Are we not safe? Of course we are! And of course: NO MEAN TWEETS!