Sunday Morning Book Thread 11-28-2021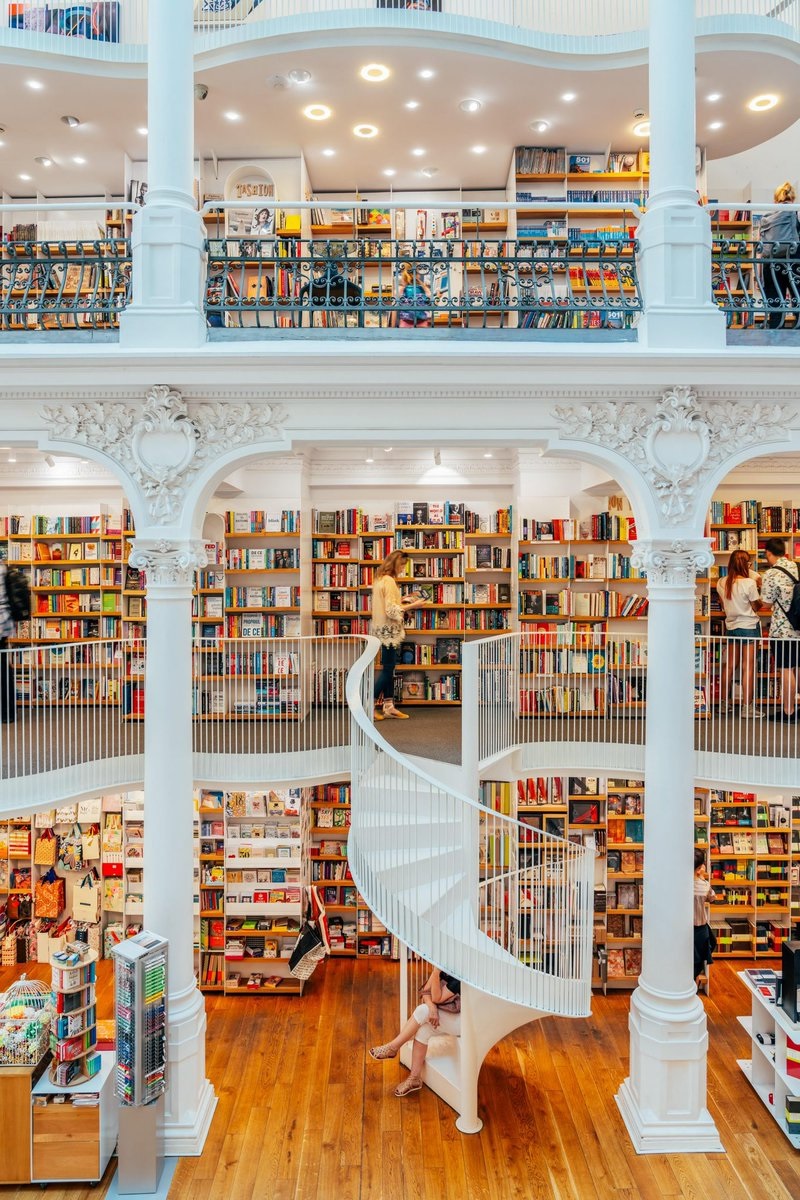 Cărturești Carusel Bookstore, Bucharest, Romania
Good morning to all you 'rons, 'ettes, lurkers, and lurkettes, wine moms, frat bros, and
crétins sans pantalon
(who are technically breaking the rules). Welcome once again to the stately, prestigious, internationally acclaimed and high-class Sunday Morning Book Thread, a weekly compendium of reviews, observations, snark, witty repartee, hilarious
bon mots
, and a continuing conversation on books, reading, spending way too much money on books, writing books, and publishing books by escaped oafs and oafettes who follow words with their fingers and whose lips move as they read. Unlike other AoSHQ comment threads, the Sunday Morning Book Thread is so hoity-toity, pants are required. Even
this morose twink
, who's obviously not looking forward to getting the hose again, would be allowed.
Pic Note:
Apparently, the building
used to be a bank
:
This wonderful building was built in 1903 by a wealthy family of Greek bankers, only to be confiscated by the Communist regime in the 1950s. It was turned into a general store and later abandoned and left to decay as Communism collapsed.

The grandson of the banker, who originally bought the building back in 1903 requested that it would be returned to his family, as legal heirs... It took 24 years of battles in court, untangling bureaucratic loops, and finding the proper documents in archives, but he finally took possession of the decaying building in 2007. He then began its remarkable transformation to the Cărturești Carusel ("Carousel of Light" bookstore that stands today.

The extensive renovation went above and beyond, creating a stunning shop considered to be one of the most beautiful bookstores in Romania, and even the world...The store's three floors spread across more than 10,000 square feet that hold as many books. There are elegantly curved balconies on each of the upper levels, a large open space in the middle, and a teahouse on the top floor that offers a great view of the entire bookstore.
It Pays To Increase Your Word Power®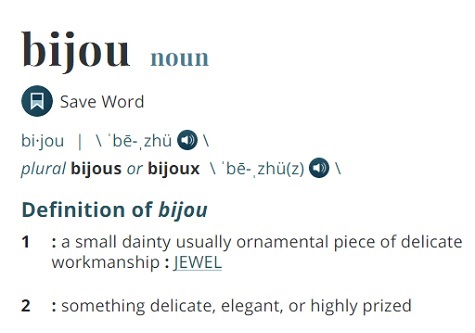 Usage:
"Excuse the interruption," said the elf on his left, spitting accurately into the dwarf's left eye, "but I couldn't help overhearing your conversation with Gabby Hayes. Are you in fact the boggie with the bijou?"

--Bored of the Rings
Film Adaptations
Finally got a chance to see the new adaptation of
Dune
this week. I wasn't really looking forward to it due to some negative comments I had heard about it and also, it has a bad track record. That is to say, all of the previous adaptations (both of them) blew chunks. Perhaps that's a bit of an exaggeration, but let's just say they weren't very good. So my expectations weren't very high. It turned out to be surprisingly good. As far as adaptations go, I think it compares favorably with Peter Jackson's Lord of the Rings films. Meaning, is there stuff about it you can criticize? Yes, certainly. But despite that, it is a reasonably satisfactory adaptation and I don't think it deviated from the book all that much. I could be wrong about this as I have not read Dune in awhile, but nothing I saw in the two and a half hour movie jumped out at me as being incongruous with the book, or wrong, or just silly. And the ornithopters looked kind of badass, albeit impractical. ------------- This next one is going to be difficult to sell. Two three months ago, in one of the rant threads, I posted the trailer to the upcoming
Foundation
series made by Apple TV based on the
classic Asimov books
which I thought looked interesting, but pretty much all of the comments about it were negative. Lack of fidelity to the source material was the main reason. But I got a chance to watch this one as well, and... It's also surprisingly good. And this is kind of weird, because it has many things about it that should make me hate it. First, the trailer commenters were right: this adaptation is not even close to being faithful. The credits say the series is "based on" the Asimov books, but it would be more accurate to say it is "inspired by". Some of the characters have the same names, and the broad plot outline is recognizable if your bird's eye view is up high enough so you don't look too closely at the details. But, other than that, it is quite different. And the diversity is painfully obvious. Which is OK, since this is a galactic empire so diversity would be a reasonable expectation. But it sometimes feels like they're just shoving it in your face. And two of the main characters which in the first book were specifically identified as male were gender-swapped. These problems should be enough to make me walk away. But, strangely, I didn't. I think one of the reasons is that they didn't turn it into some sort of 'woke' story or parable and stuck to the main point, that is, political infighting and intrigue that sometimes breaks out in actual fighting. It's been years since I've read the books, but I think the adaptation has a lot more actual fighting. Most movies and TV gravitates towards that nowadays, anyway. Gotta have action to keep the audience from falling asleep. The action/fighting scenes in Foundation are expertly staged and look pretty intense. Again, the plot is considerably different than the books. But the story itself was strong enough that it attracted Mrs. Muse's interest, who is generally not a big fan of science fiction. She would sit next to me doing her knitting while I was watching and I noticed that she was doing less knitting and more watching, and she started asking questions about it. So I could tell the story was drawing her in. The special effects are really good. The scene where Trantor's miles-high beanstalk platform (yes I know it didn't have one in the book) was destroyed by terrorists was fantastic. So the takeaway here is that if you're a big fan of the Foundation books and really like them as they are, you probably won't enjoy this adaptation. But if you've never read them or have read them and don't care what they do with them, this Apple TV series is worth a watch. It's 10 1-hour episodes and I just read that it has been renewed for a second season.
Who Dis: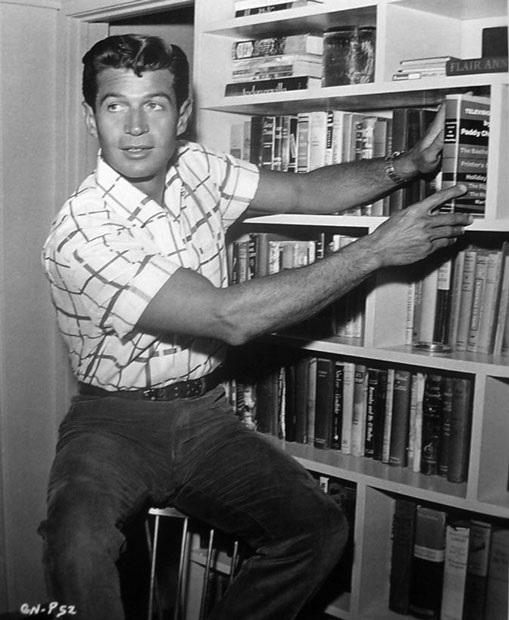 Last week's who dis
was actress Sharon Stone.
Books By Morons
'Ette author Elisabeth Wolfe has co-written a short story anthology
Sister Muses
, 10 stories in all, about 300 pages, about things such as:
Egyptians encountering the God of Israel. Machines that know more than they're telling. Distressed damsels and the princes who love them. World wars and sports rivalries. Prophets and martyrs. Steamships and spaceships. And one question to rule them all. Welcome to Sister Muses, a short story anthology where "What if?" takes you from the ancient past to the distant future and from the heights of outer space to the depths of the human psyche. Whether they're retold tales or our own imaginings, join us in finding out where our muses can go!
I bought it because the Amazon preview had beginning of the story of Potiphar's wife seducing Joesph, a Hebrew sold into slavery by his brothers and I wanted to finish it. I consider the other 9 stories a bonus. After all, it's only $2.99
on Kindle
. Ms. Wolfe also tells me:
Classical Academic Press has recently released the first two volumes of The Curious Historian, a world history series for Grades 3-7. Levels 1 and 2 are mainly about classical antiquity, although there are chapters on China and India as well; I'm co-writing Level 3, which is about the Middle Ages (roughly AD 350-1500, although we might at least tease the Reformation) and is slated for publication in 2023.
This is curricula designed for homeschooling. Details
here
. Another new site worth looking at is
Ancient Paths
, started by a minister in Northern Ireland and specializing in literature curricula. He's started with a study on
The Chronicles of Narnia
, but he hopes to have more out soon.
___________
Black Friday Sale:
Moron Recommendations
192 Finished reading the biography Pearl Buck in China by Hilary Spurling. The author restricts the biography to Pearl's forty years in China - from early childhood through her teen years and into her twenties and marriage - which are by far the most interesting years of her life. If you enjoy biographies then this is a must-read.

Posted by: 13times at October 31, 2021 09:10 AM (9rMWy)
She sounds like an amazing woman. The Amazon blurb for
Pearl Buck in China: Journey to The Good Earth
is too long to quote, but here are some facts about Buck's life it relates: ...she was the child of American missionaries.
...she spoke Chinese before she learned English.
...she thought she was Chinese herself until she was eight years old.
...flood, famine, drought, bandits, and war formed the background of Pearl's life in China.
...her novels were unique in that they spoke for ordinary Asian people.
...the first American woman to win the Nobel Prize for Literature. Pearl S. Buck actually wrote
many novels
. The one she is most known for,
The Good Earth
, is actually the first part of a trilogy.
The Good Earth is Buck's classic story of Wang Lung, a Chinese peasant farmer, and his wife, O-lan, a former slave. With luck and hard work, the couple's fortunes improve over the years: They are blessed with sons, and save steadily until one day they can afford to buy property in the House of Wang—the very house in which O-lan used to work. But success brings with it a new set of problems. Wang soon finds himself the target of jealousy, and as good harvests come and go, so does the social order. Will Wang's family cherish the estate after he's gone? And can his material success, the bedrock of his life, guarantee anything about his soul?
The sequel to
The Good Earth
is
Sons
, and is followed by
A House Divided
.
___________
I can recommend the Massie's "Land of the Firebird." It's a love letter to pre-revolutionary Russian Culture. You've probably all read it already, because you read a LOT, but it's one of the few books I've read more than once.

Posted by: Flyover. at November 21, 2021 09:11 AM (Rbu5d)
The Amazon blurb for
Land of the Firebird: The Beauty of Old Russia
sounds like it came from a glowing review:
'Land of the Firebird' is a WONDERFUL and ENGAGING in-depth look of Russian history from 987-1917, spanning the ascension of Vlad and the Orthodox Church to right before the Revolution. With colorful prose Suzanne Massie details the variety of Russian existence--tsars and serfs and merchant-princes and babushkas--no stone is left uncovered as she cross-references nearly a thousands years, writing with equal consideration of art, poetry, country-life, court-life, politics and its myriad games, myths and legends, influence "outside the sphere."
It is not
an inexpensive book
. You might do better if you could live with picking up
a used copy
.
___________
So, did you know that Thomas Jefferson wanted to establish a democracy in the Pacific Northwest? Well, it was news to me, and little known today, but at the beginning of the 19th Century it was all the talk. I'm reading Peter Stark's "Astoria: Astor and Jefferson's Lost Pacific Empire". The Astoria Expedition, financed by fur freak John Jacob Astor, followed closely on the heels of the Lewis and Clark Expedition. But unlike that famous venture, almost everything on this trip went wrong.

Posted by: All Hail Eris, She-Wolf of the 'Ettes 'Ettes at November 21, 2021 09:16 AM (Dc2NZ)
No, I did not know this. So let's take a look at
Astoria: Astor and Jefferson's Lost Pacific Empire: A Tale of Ambition and Survival on the Early American Frontier
:
Six years after Lewis and Clark's began their journey to the Pacific Northwest, two of the Eastern establishment's leading figures, John Jacob Astor and Thomas Jefferson, turned their sights to founding a colony akin to Jamestown on the West Coast and transforming the nation into a Pacific trading power. Author and correspondent for Outside magazine Peter Stark recreates this pivotal moment in American history for the first time for modern readers, drawing on original source material to tell the amazing true story of the Astor Expedition.
But the cost, in human lives, was high. Of the more than one hundred-forty members of the two advance parties that reached the West Coast—one crossing the Rockies, the other rounding Cape Horn—nearly half perished by violence. Others went mad. The enterprise was short-lived, but changed everything.
___________
If you like, you can
follow me on Twitter
, where I make the occasional snarky comment.
___________
So that's all for this week. As always, book thread tips, suggestions, bribes, insults, threats, ugly pants pics and moron library submissions may be sent to OregonMuse, Proprietor, AoSHQ Book Thread, at the book thread e-mail address: aoshqbookthread, followed by the 'at' sign, and then 'G' mail, and then dot cee oh emm. What have you all been reading this week? Hopefully something good, because, as you all know, life is too short to be reading lousy books.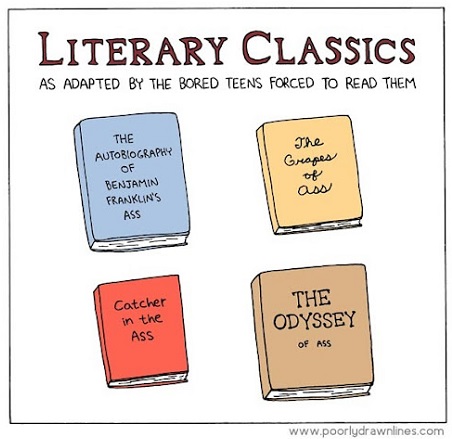 Posted by: OregonMuse at
09:00 AM